This blog article on 'India beat Pakistan reactions' is solely for humor purposes and in no way means to hurt the sentiments of any person or ridicule and offend any organization. The point of view expressed in the article is the sole intellectual property of the author and doesn't reflect the views of the organization. 
So, Indian cricket team has defeated Pakistan in yet another major match – Surprise, Surprise! As the whole country lost its collective mind after India beat Pakistan, reactions flooded from every nook and cranny of the internet. From high profile politicians to former cricketers, everyone had their say.
Among the celebration that followed here are some of the best reactions,
and I assure you they're NOT FAKE, like not at all!
1. Pakistan Says, 'It wasn't us!'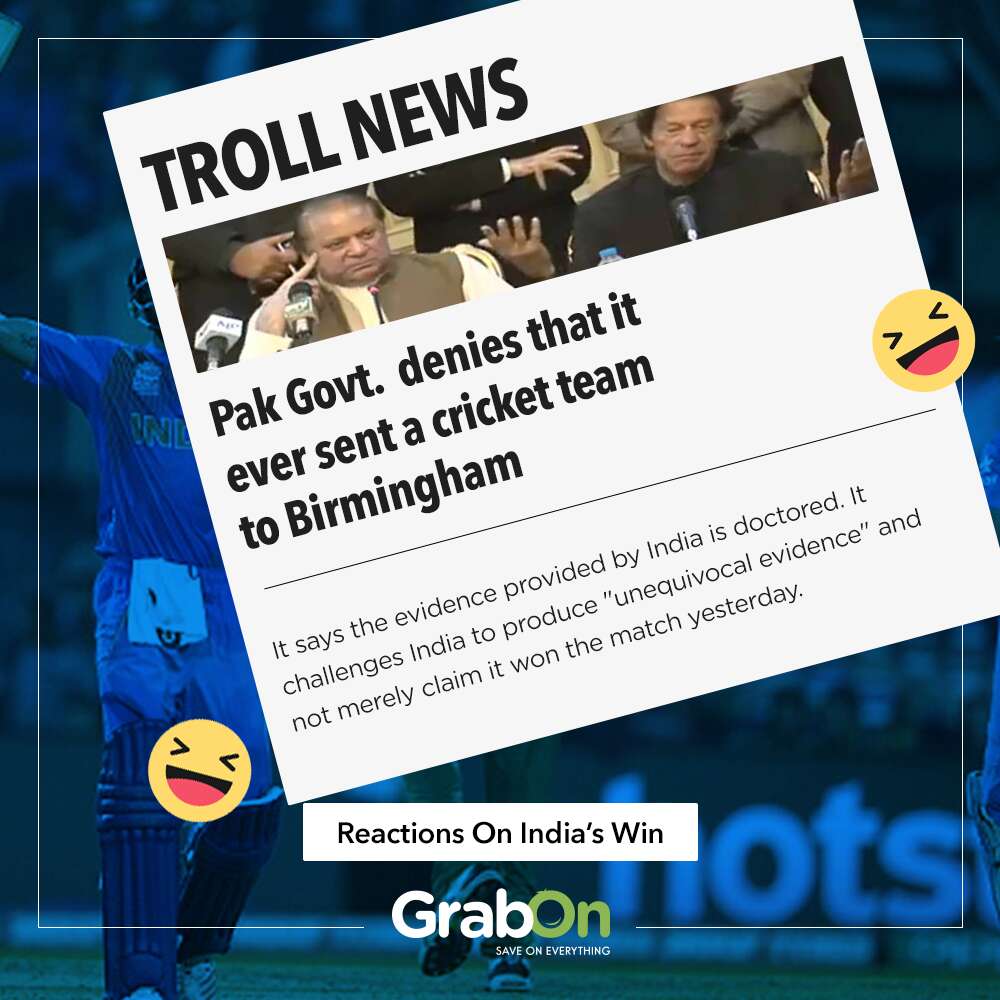 2. Arundhati Roy: The God of Big Controversies?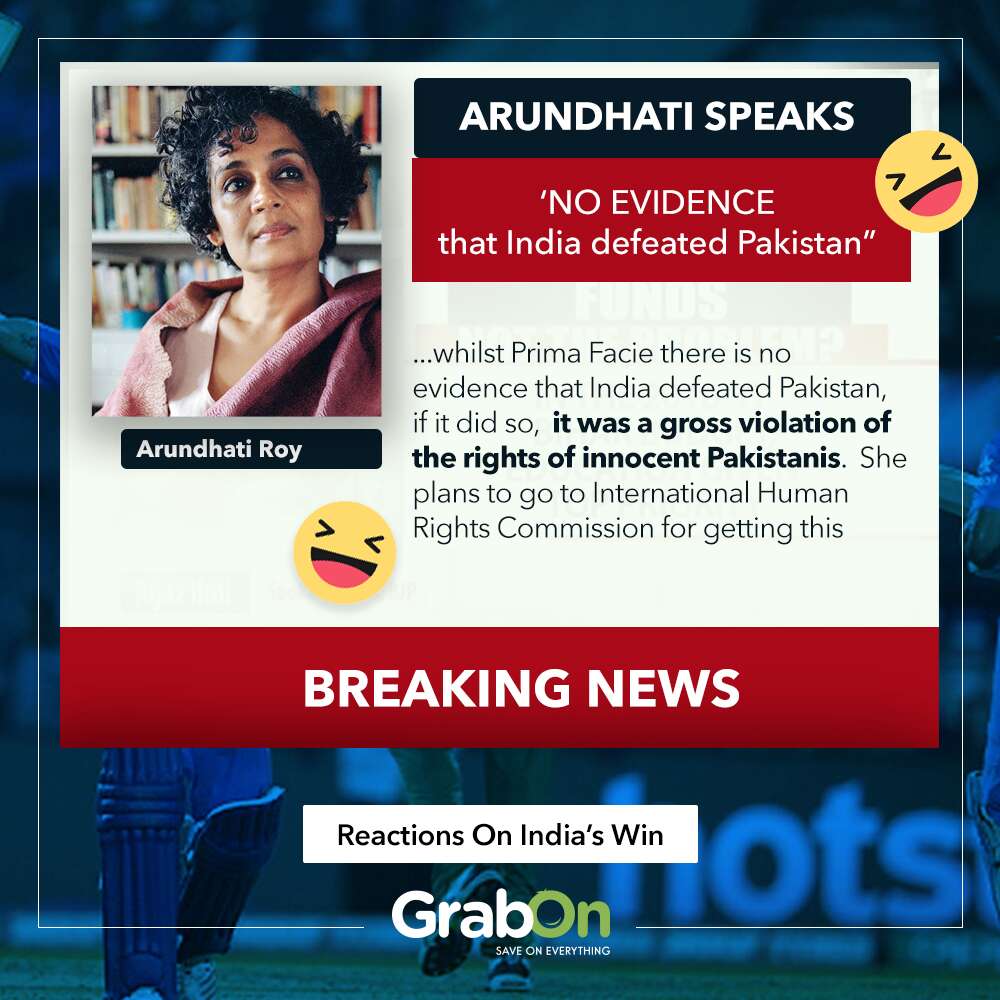 3. Mani, Aiyer kidding me?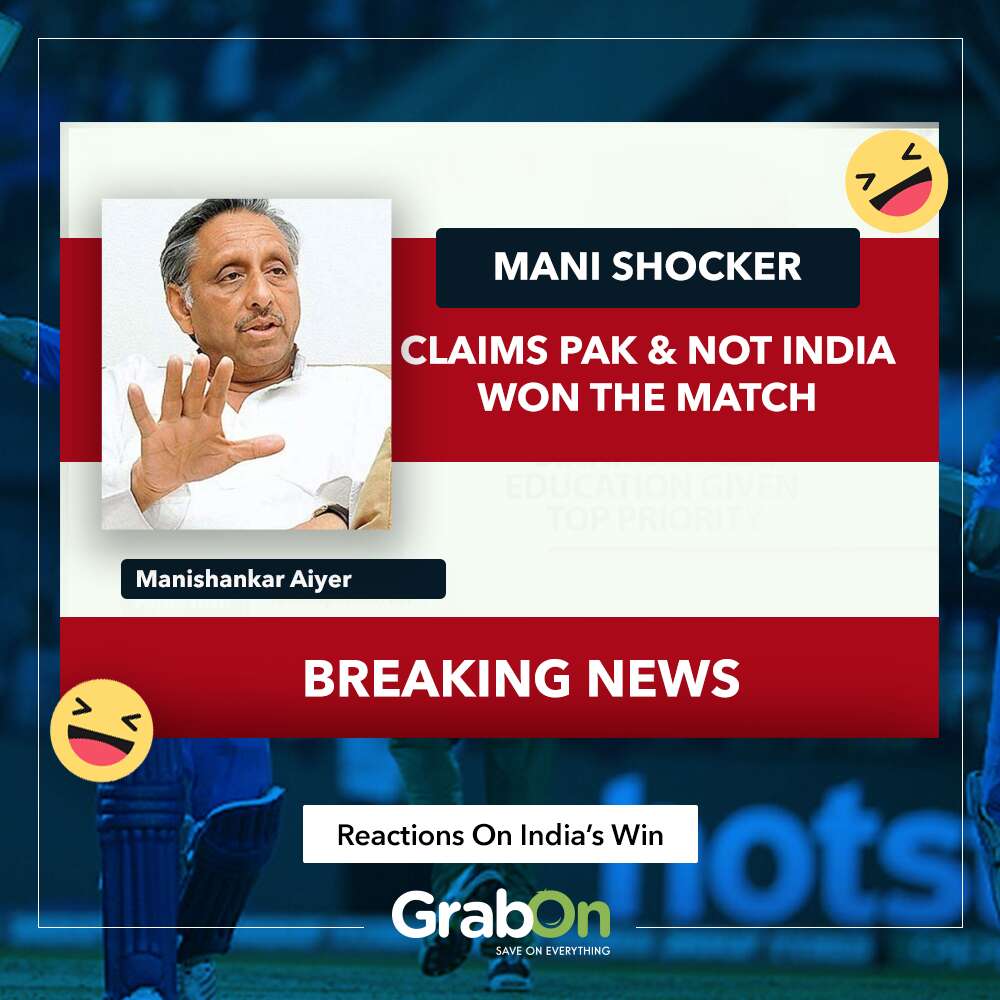 4. "People's Team. People's Government – BJP 2019!" – Amit Shah.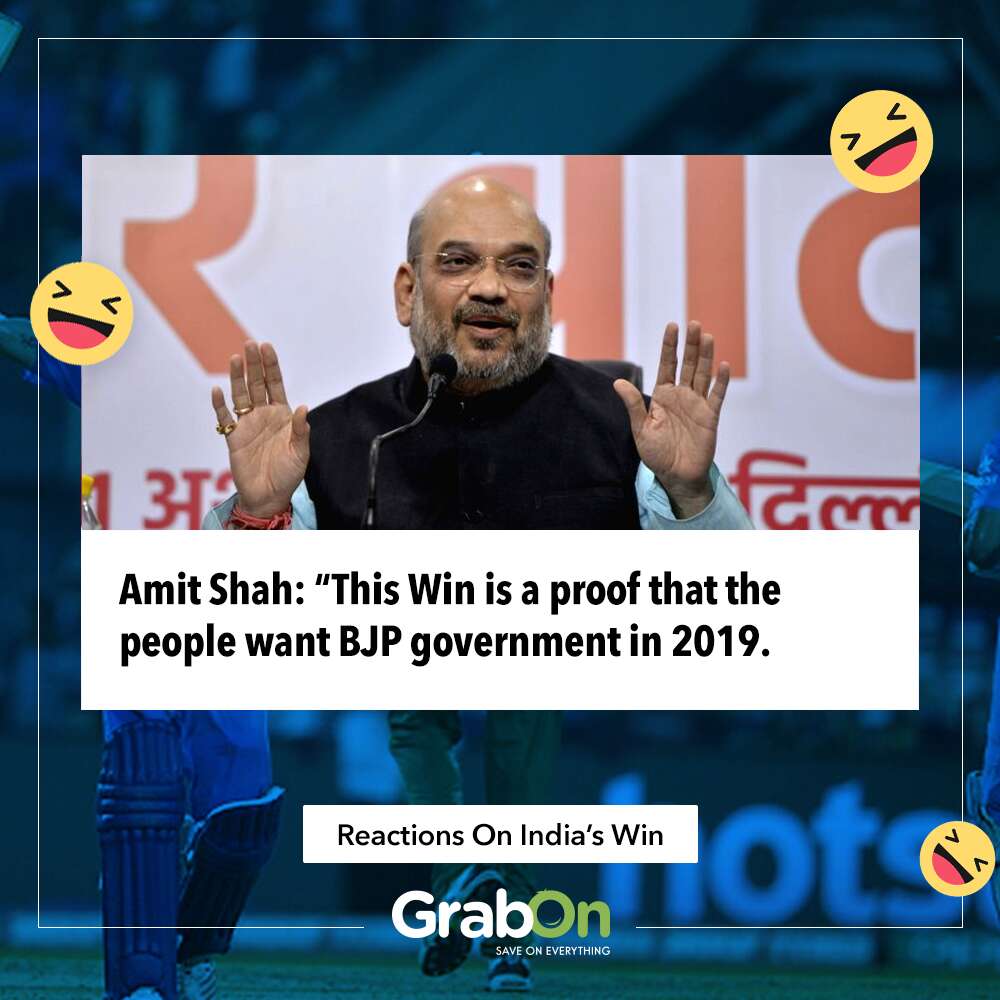 5. Akhi-lashes out, demands to know the number of players from Gujarat!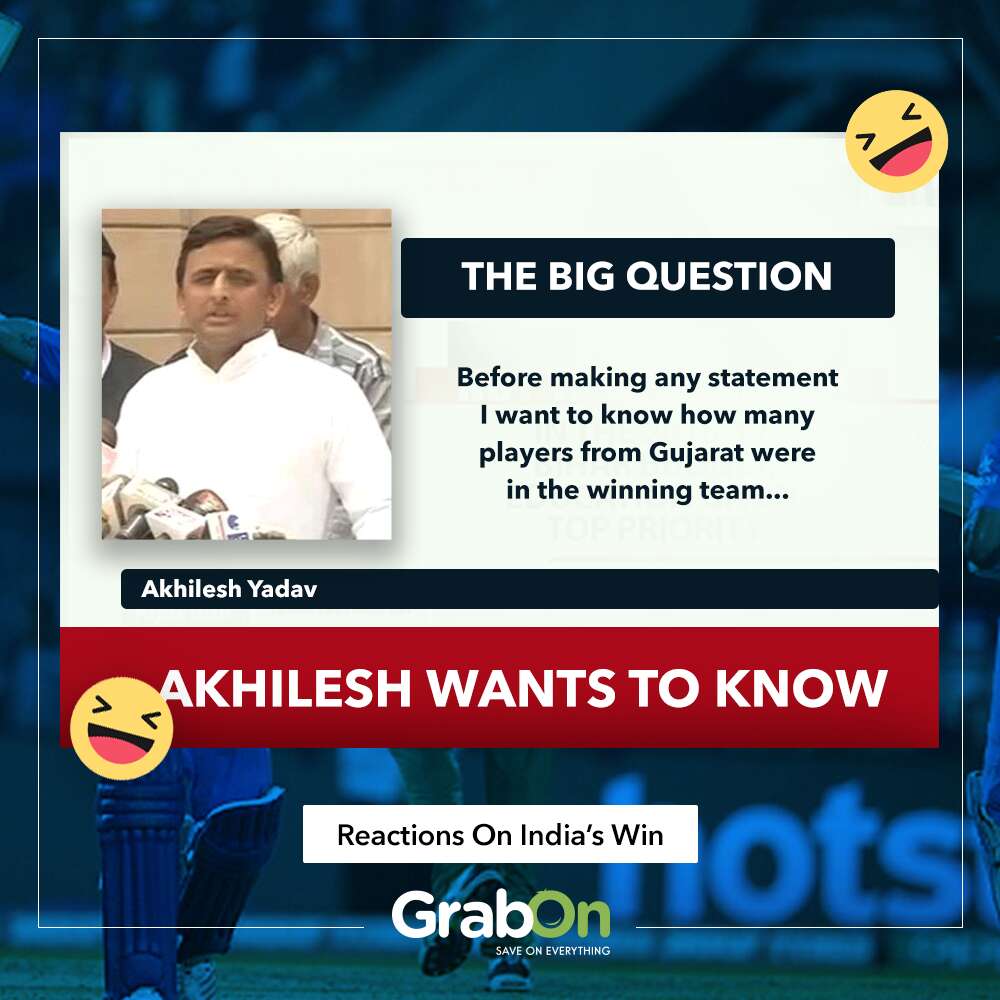 6. Nidhi falls for Patra's Samebait, shows him the door!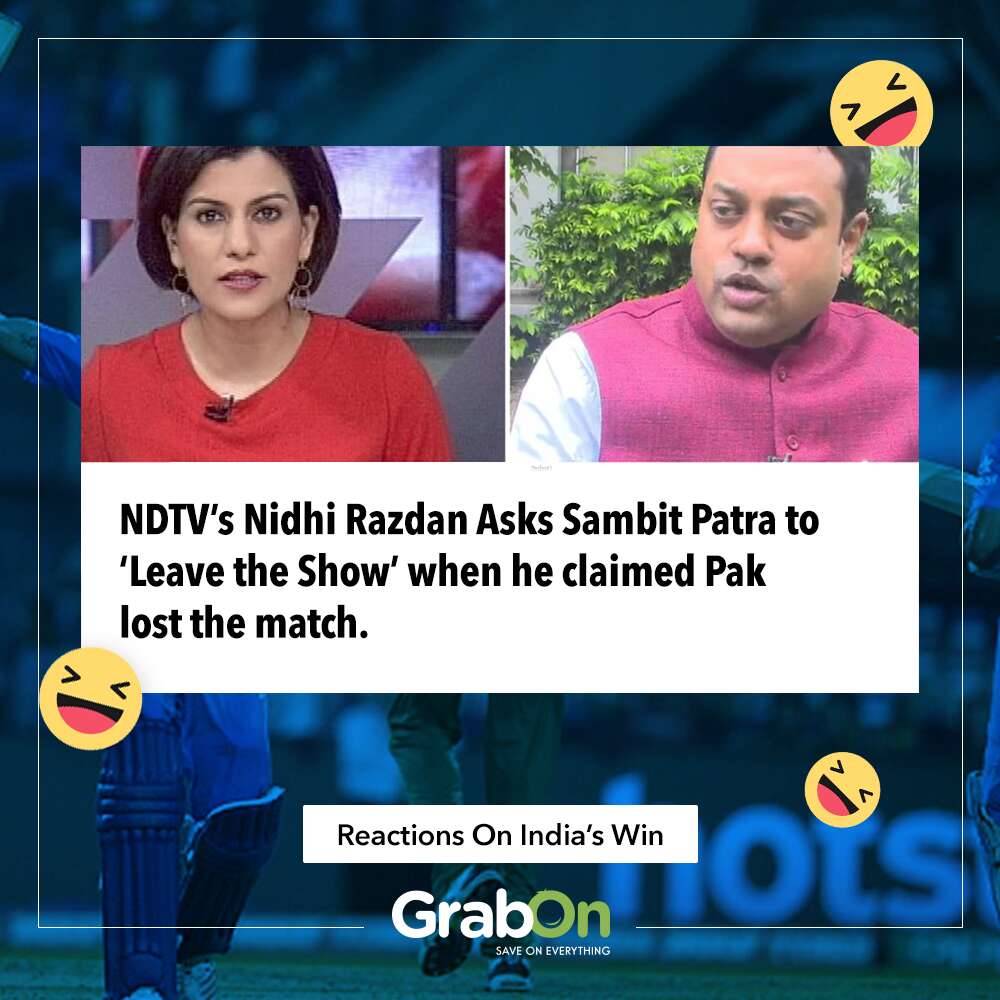 7. Among past glories, we don't dwell,
Inshallah, the boys played well!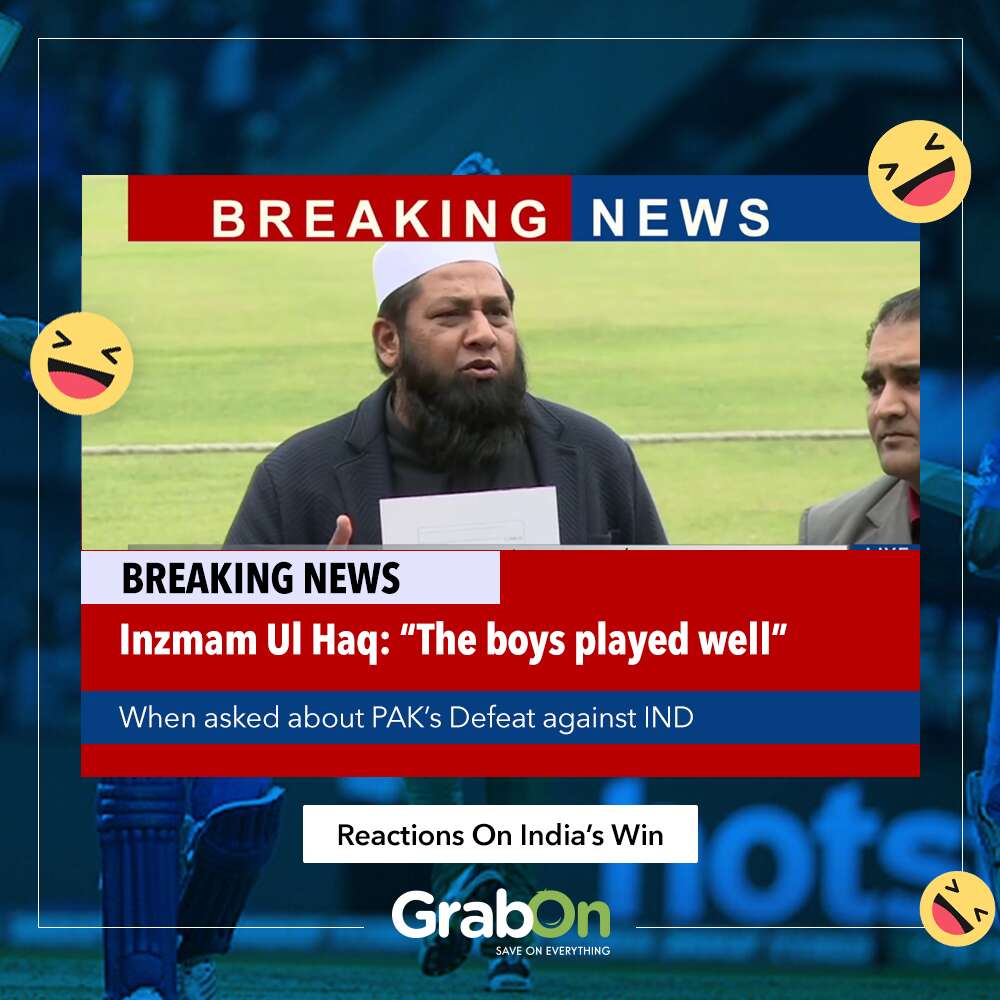 8. 'When I said, the nation wants to know I didn't mean this!' – Arnab Goswami.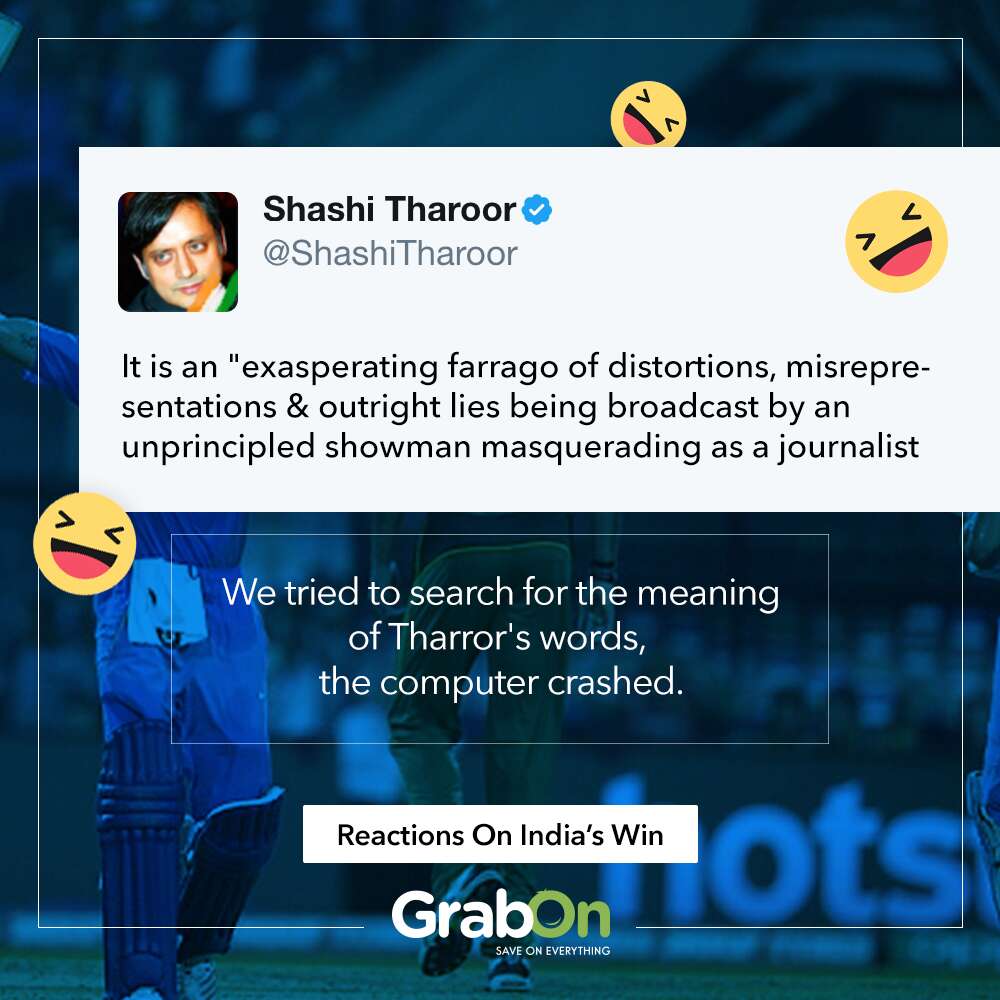 9. Rahul Baba lost for words. Quickly takes Bournvita break to discuss with Mom.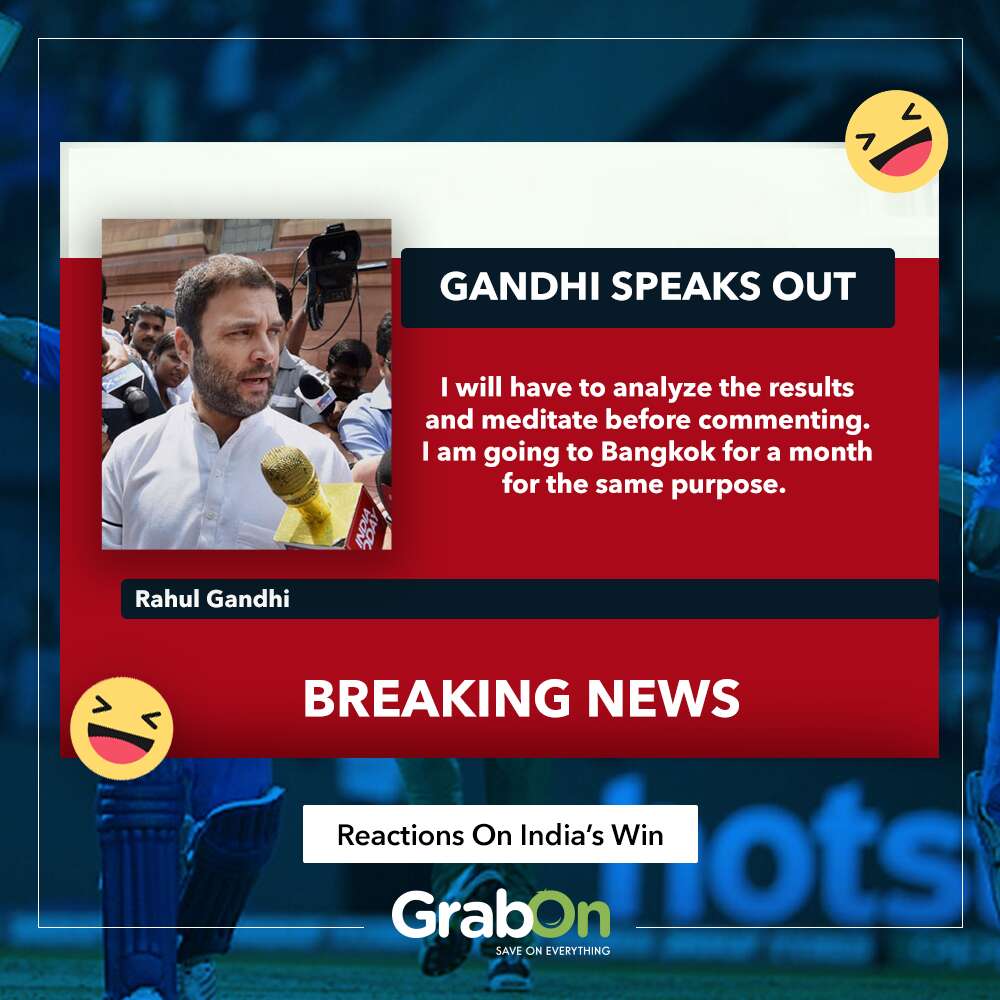 10. Arvind Kejriwal accuses PM of meddling with the outcome, says 'Ismein Modiji ka haath hai'.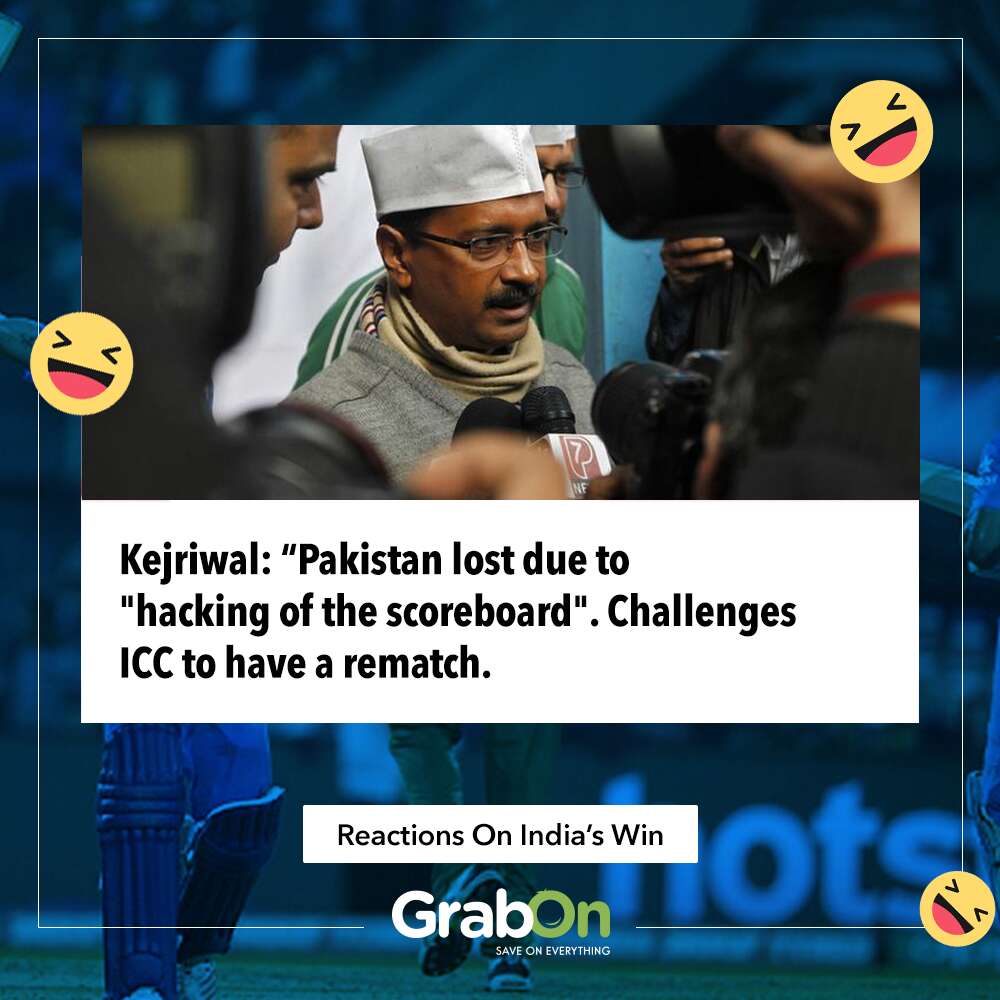 11. 'Demonetization is good, told you so' – Arun Jaitley.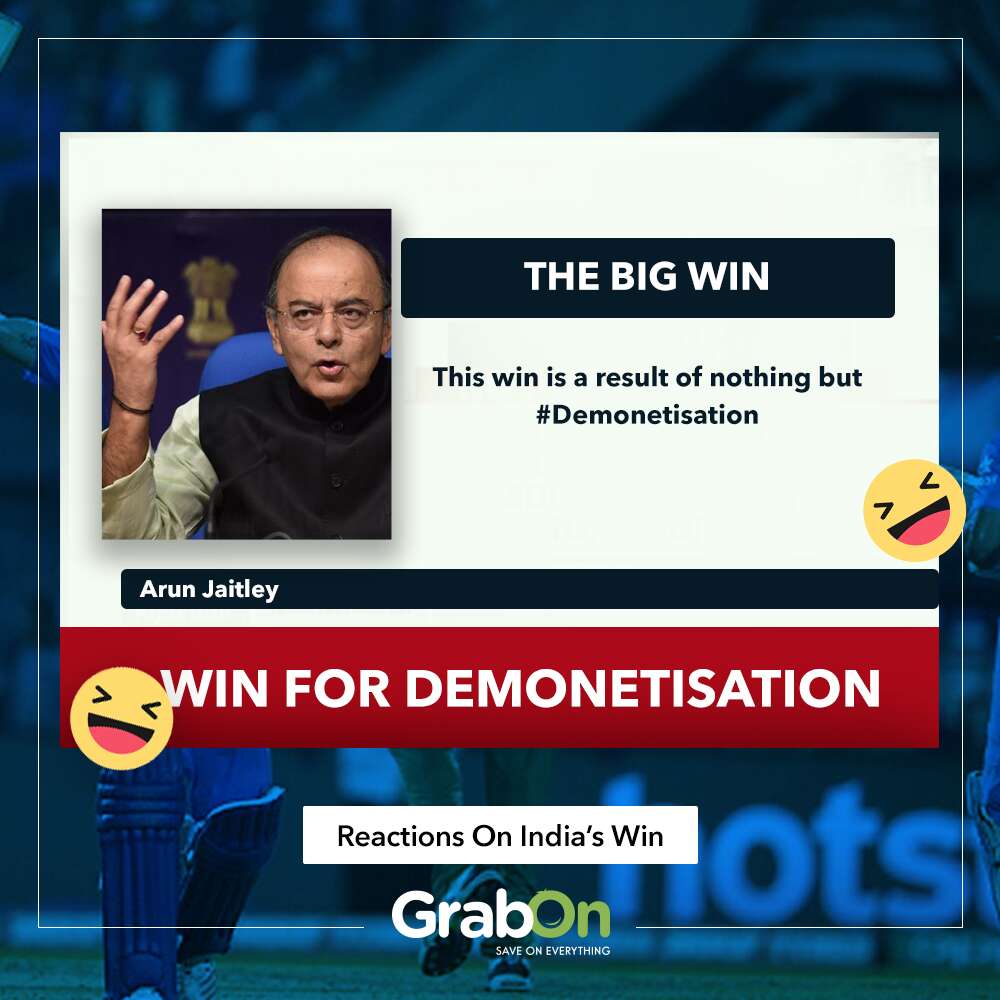 12. Yogi Adityanath's beef with Pakistan continues. Has a bone to pick with them…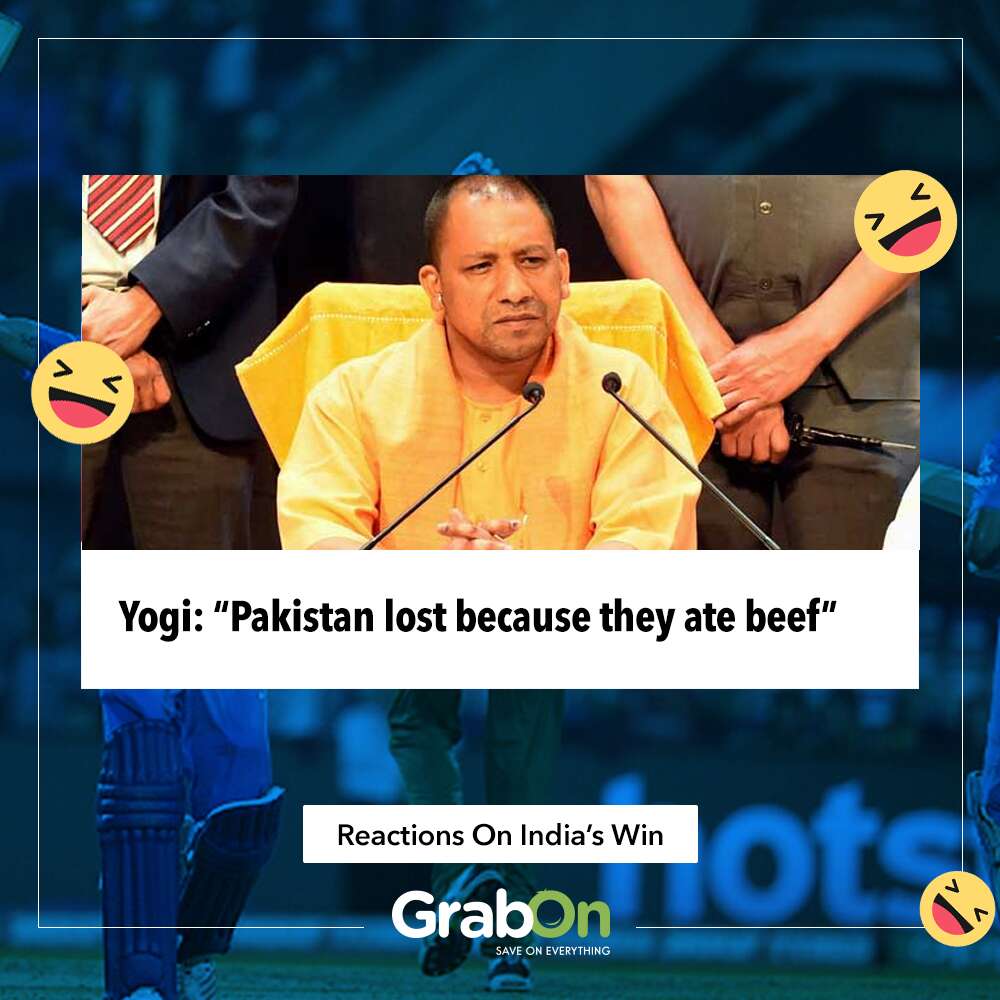 13. President Trump congratulates Team India, through a cryptic tweet. ACP Pradyuman and his team try to encrypt the code.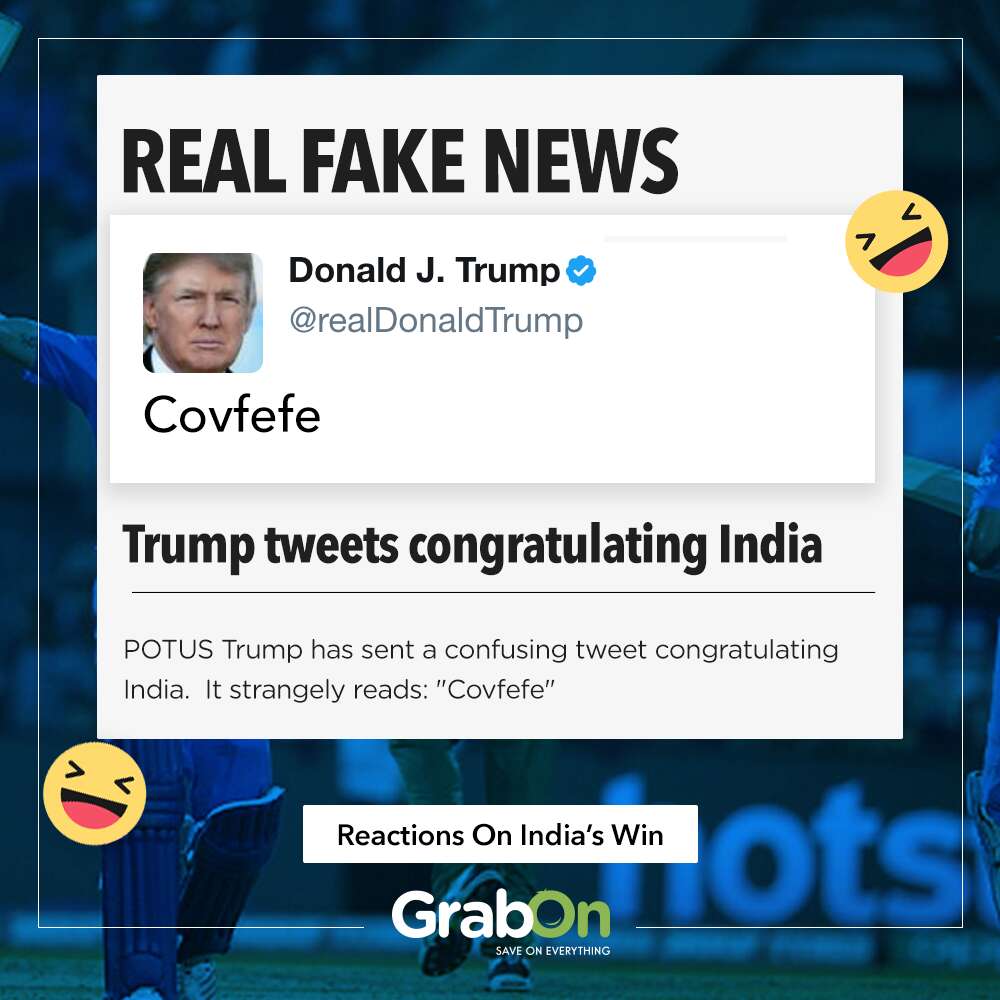 Do you have any reactions to share with us?
Let us know in the comments below. Share these reactions with your friends and family! Cheers :)