"To be inspired is great, but, to inspire is incredible".
Bollywood Movies
There are many movies in Hollywood that has inspired our Bollywood film makers and they have shown their creativity in their own way. You might have watch few of them not knowing where they have been inspired from. Here we have a list of bollywood movies that have been inspired from Hollywood movies.
1. THE MIRACLE WORKER and BLACK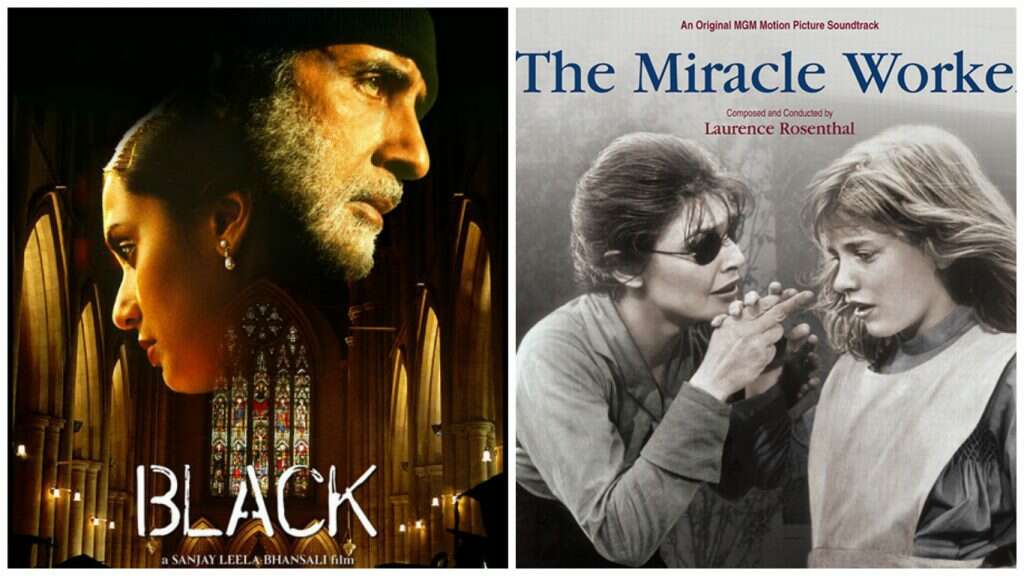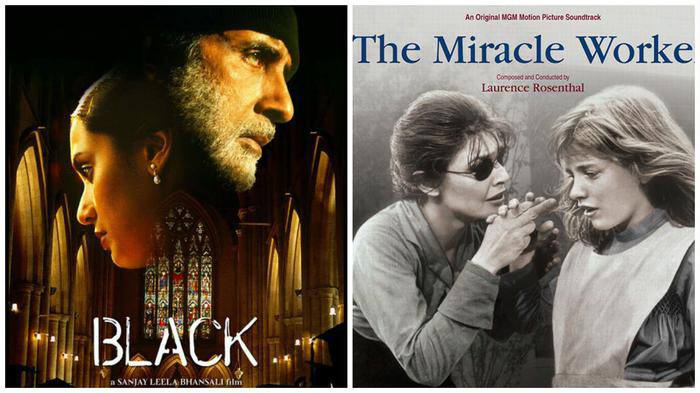 Inspired from Helen Keller's life The Miracle Worker did magic in 1962. In 2005 Sanjay Leela Bhansali made Black inspired from The Miracle worker, starring Amitabh Bachchan and Rani Mukherjee. Both the films won awards and many hearts.
2. MRS. DOUBTFIRE and CHACHI 420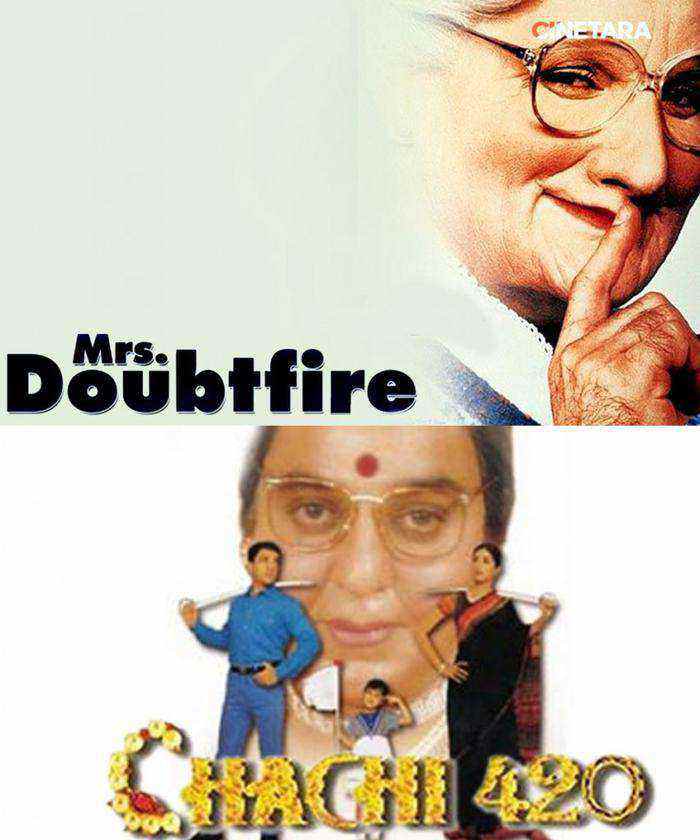 At times fathers can be better mothers. Mrs. Doutbfire made in 1993 inspired Kamal Haasan to make Chachi 420 in 1997. Both the films were sensitive and hilarious.
3. MARYPOPPINS and THODA PYAAR THODA MAGIC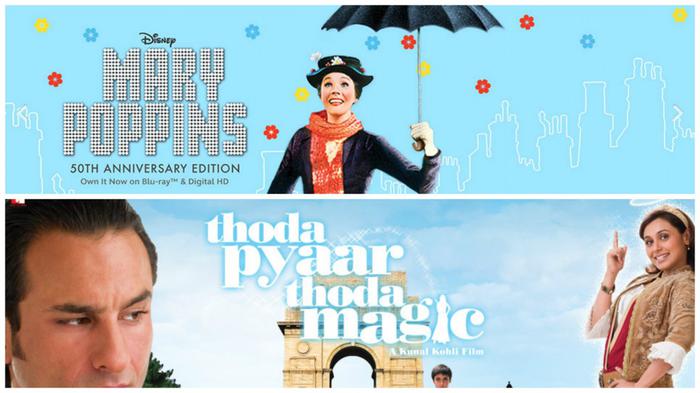 In 1964 Robert Stevenson directed an American musical fantasy, Mary Poppins. Julie Andrews as Mary Poppins did justice to the role and people remembers her till today. Inspired from that film Kunal Kohli made Thoda Pyaar Thoda Magic in 2008, which was produced and distributed by Yash Raj Films.
4. WHEN HARRY MET SALLY and HUM TUM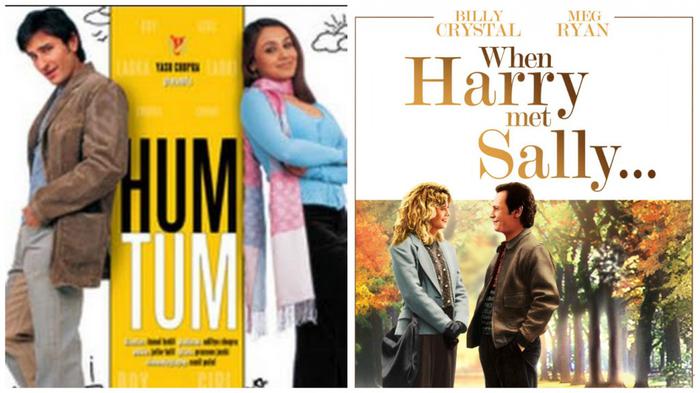 Rob Reiner directed When Harry met Sally in 1989 starring Billy Crystal and Meg Ryan. Kunal Kohli directed Hum Tum, a romantic comedy inspired from When Harry met Sally.
5. FRENCH KISS and PYAAR TO HONA HI THA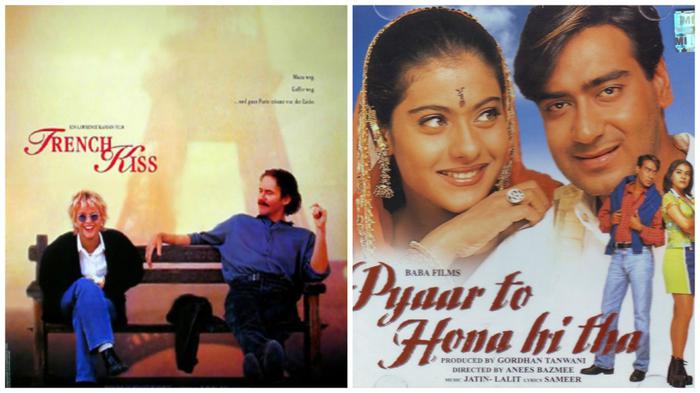 Lawrence Kasdan directed French Kiss in 1995 which became a famous romantic comedy. In the year, 1998 Anees Bazmee made Pyaar To Hona Hi Tha inspired from the former, starring Kajol and Ajay Devgan.
6.KOI… MIL GAYA and E.T.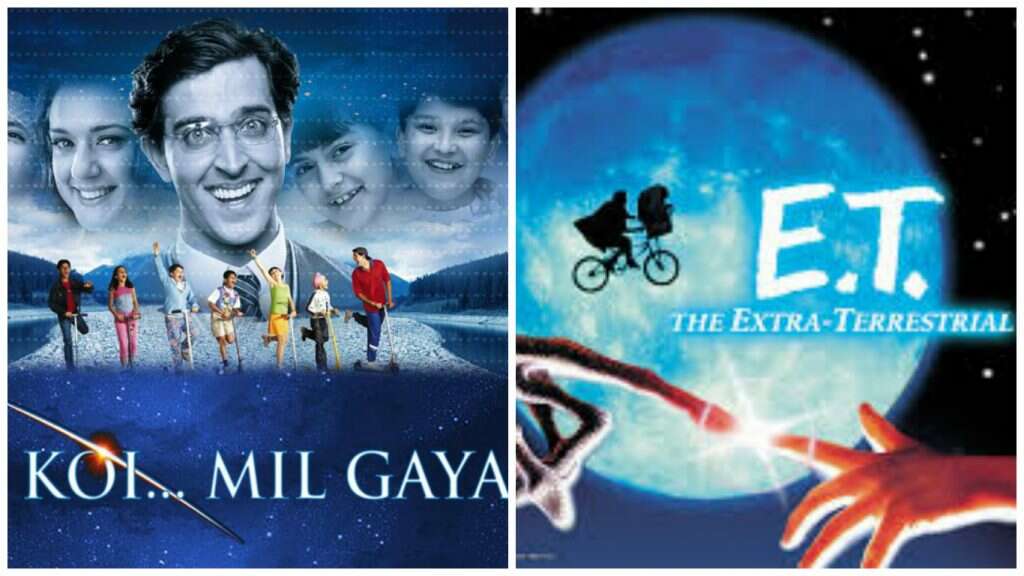 E.T. the Extra-Terrestrial was made in 1982 by Steven Spielberg. Inspired by the film, Rakesh Roshan made Koi… Mil Gaya in 2003.
7. SEVEN BRIDES FOR SEVEN BROTHERS and SATTE PE SATTA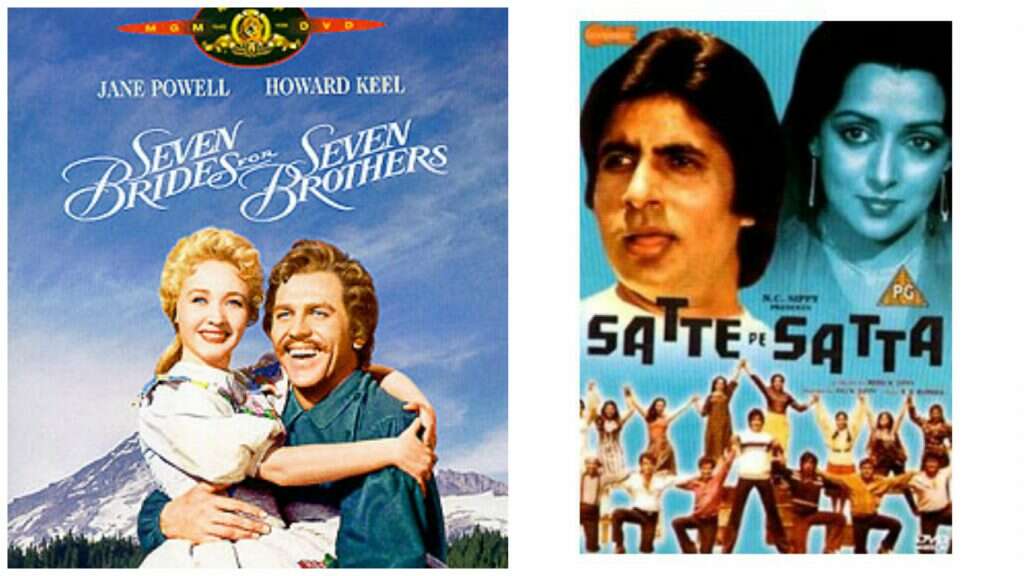 Made in 1954, Seven Brides for Seven Brothers was a musical film directed by Stanley Donen. In 1982 Raj N. Sippy directed Satte Pe Satta being inspired by the former film.
8. THE PARENT TRAP and KUCH KHATTI KUCH MEETHI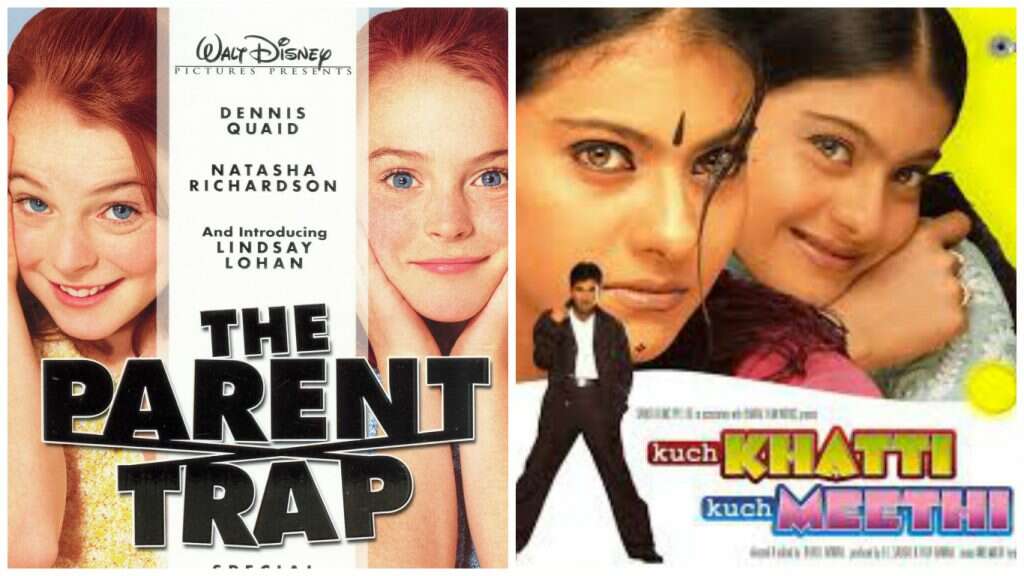 The Parent Trap is a romantic comedy film directed by Nancy Meyers in 1998. Rahul Rawail got inspired by the film and made Kuch Khatti Kuch Meethi in 2001.
9.Kramer vs. Kramer and Akele Hum Akele Tum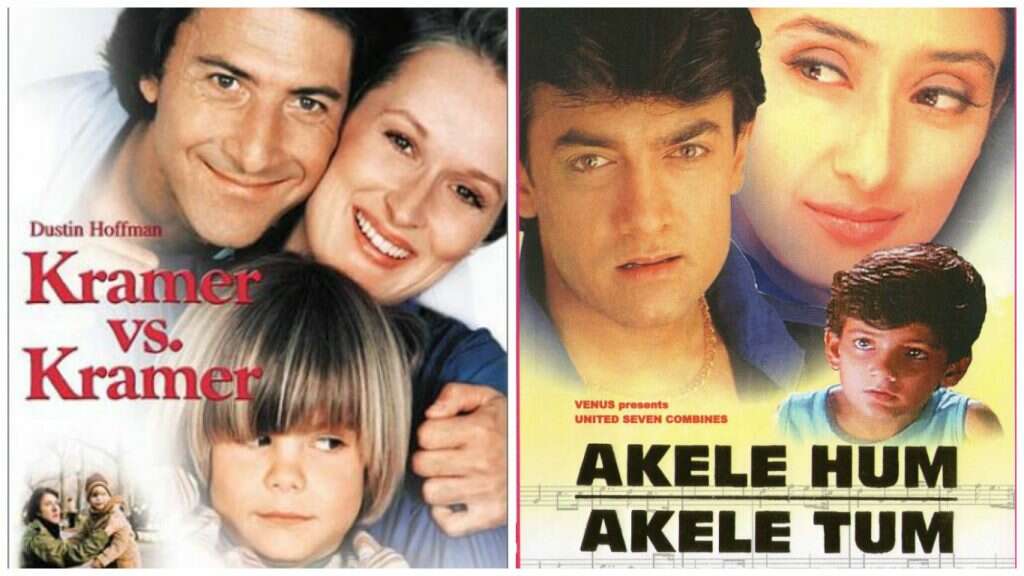 Kramer vs. Kramer was directed by Robert Benton in 1979 and it received 5 Academy Awards. Inspired by the movie, Mansoor Khan made Akele Hum Akele Tum in 1995.
10.  The Silence of the Lambs and Sangharsh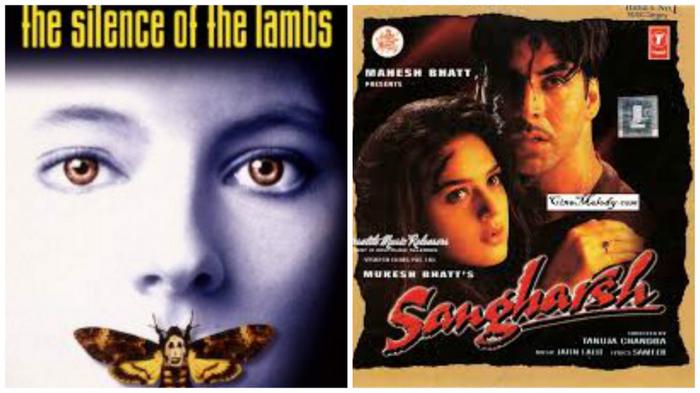 The Silence of the Lambs (1991) is an American thriller directed by Jonathan Demme and starring Jodie Foster, Anthony Hopkins, and Scott Glenn. Inspired by the film, Sangharsh was made in 1999 by Tanuja Chandra.
Now you have the list of Bollywood movies inspired by the Hollywood films. Happy movie watching!