What is the first thought that comes when you think about celebrating Holi? Yes, it's freedom and unlimited fun. While it's always amazing to unleash your inner child who loves to play with holi colours and vibrant shades, it's also important to take care that you abide by certain rules to avoid the unwanted after effects. Excercise a little caution while you're splashing colors on yourself and your friends. Get ready and buy your holi colours, gulal, water balloons, water guns and pichkaris online with amazing Holi offers!
Playing With Holi Colours While Being Safe:
As you add enthusiasm to that holi colors bucket, add in some useful tips as well, that will make it a totally "worth it" celebration for you.
Check out the Holi gift ideas before you learn about the safety hacks.
1. Get Wise with Colours
Let caution be your best friend when you are selecting holi colours this season! Synthetic colours might look attractive and might also be available in a wide selection of shades, but it's harmful to the skin. Other than the fact it's tiresome to get them off your clothes and skin once you're done with playing, it also has a harsh effect on your skin. Therefore, say yes to quality and get natural colours this season. Just in case both the online and offline stores have run out of natural colours, try to get colours that are of good quality so that there's no negative side effect on the skin, body, hair, and eyes.
MUST VISIT PLACES DURING HOLI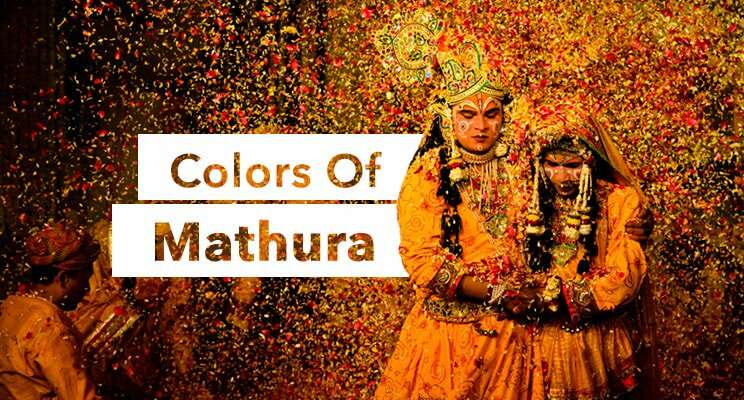 Witness The Glorious Mathura Holi Celebrations
2. Get Easy with Your Clothing
You dress is going to be a fun graffiti of colours on Holi. Hence, there's no need to buy a new white shirt or clothing to play Holi. Instead, use old cotton clothing that you probably were about to dispose of. Alternatively, don't wear extremely tight clothing because then it might have a chance of clogging colours which isn't healthy. Get dressed comfortably so that you can play with ease.
3. Save Water
Though it's a fun occasion where everyone wants to just go all out with their friends and family and have fun, it's important to know that water is costly and saving it is essential. So there's no need to play dry and evaporate all the fun. Use water to celebrate Holi with your loved ones but save it wherever possible. For instance, it advised to not indulge in that typical holi water balloons and throw it on people. Similarly, cut down on mini holi water buckets to throw on people without their knowledge. Furthermore, measure up a quantity of water before you set to play and stick to that amount only. In addition to that, go for a bath only when you have finished playing.
MUST TRY HOLI SPECIAL RECIPES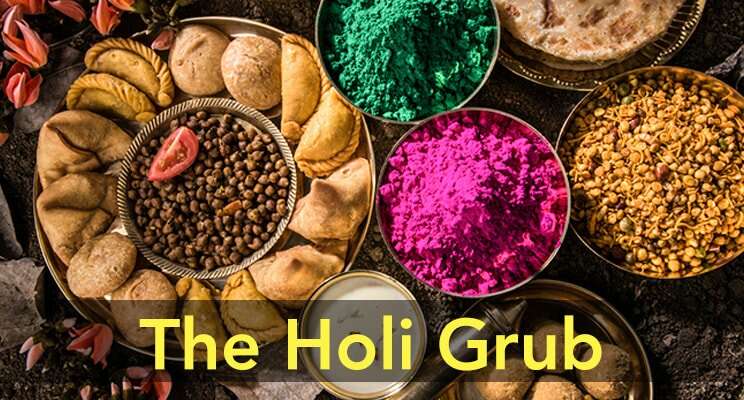 Sort Your Holi Lunch Menu With These Recipes
4. The Clean Up Act
Holi is fun when you don't have to witness the negative impacts of colours on your body! Therefore, cleaning up well post Holi is vital. Use proper soaps and body washes to bath once you are done so that the colours in your body wash off completely. That's not all. Make sure that your shampoo well and rinse off the colours from your hair else your scalp might itch. With regards to nails, soak your hand and feet in water to let out the colour and dirt totally.
Maintain a bit of caution and have fun with your Holi colours :)