It's Captain Cool's birthday today. Mahendra Singh Dhoni or Mahi as he is affectionately called has worn a lot of hats, from an explosive middle order batsman to promoting himself up the order and taking the heat all the way to winning all 3 major ICC trophies (he's the only captain to do so till date). Be it the power packed helicopter shot or chasing down a mammoth target, this man has nerves of steel! But the one thing that Mahi does best is keeping the wickets. He's wicked fast and has superhuman reflexes. Join us as we take a look at Top 5 Dhoni Moments, behind the stumps.
On 26th October 2016, the Indian fans at JSCA International Stadium Complex, Ranchi witnessed something that is beyond words. 4th ODI between India and New Zealand, the man behind the wickets MS Dhoni created yet another unforgettable, magical moment! Check it out: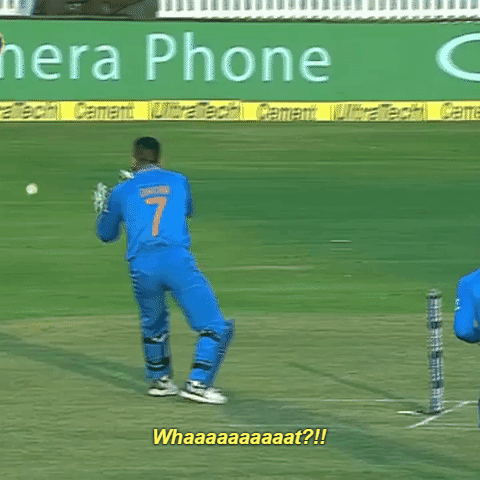 Is anything ever conventional with the Indian wicket keeper? Homeboy Mahi gave Ranchi a spectacle that will be remembered for the years to come. Ross Taylor suffered a signature Dhoni-unorthodox throw at the wickets. With his back turned towards the stumps, the Indian skipper hurled the ball at the wickets and found Taylor shy of the crease.
How could someone do that without even looking at the stumps? The answer is an obvious one. Because he is MSD! (in tone of *because he's Batman* :P )
Marvelous MSD
Twitteratis were overwhelmed as expected.
Ladies and gentlemen, this is MS Dhoni for you. #4thODI #IndvsNz pic.twitter.com/ehdNbQ9sHV
— All India Bakchod (@AllIndiaBakchod) 26 October 2016
Be it AIB with a cheeky Bajirao Mastani dialogue manip!
With this accuracy of Dhoni I am sure Modi ji took his help for carrying out surgical strike.pic.twitter.com/aSBipeQdxz

— The Viral Fever (@TheViralFever) 26 October 2016
or TVF raining down mad praises on MSD's behind the wickets accuracy.
Like you would walk blindfolded in your room that you have lived in for years. It's the same with Dhoni & the area around the stumps.

— Sanjay Manjrekar (@sanjaymanjrekar) 26 October 2016
Some would say he knows the area around the stumps like the back of his hand ;)
'Don't try this at home…this act is performed by a professional'
This disclaimer must flash whenever Dhoni does his own stuff for runouts!

— Aakash Chopra (@cricketaakash) 26 October 2016
Damn right, it should!
5. Don't Blink! Blink and you'll miss it! So, did you catch that? No? Well, neither did we :P 4. Batsman: But bro, I didn't even step out of the crease
Dhoni: LOL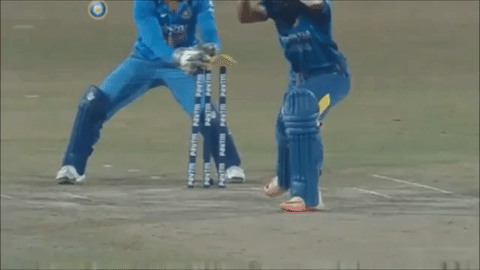 3. Superman is faster than a speeding bullet? Well, the man of steel has got some serious competition!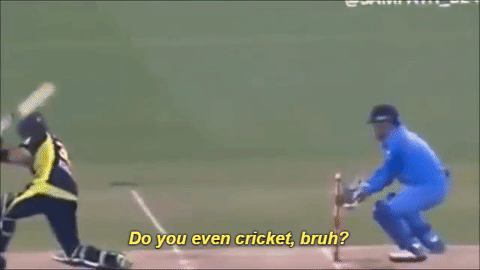 2. My name is Mahendra Singh Dhoni and I'm the fastest wicket-keeper alive!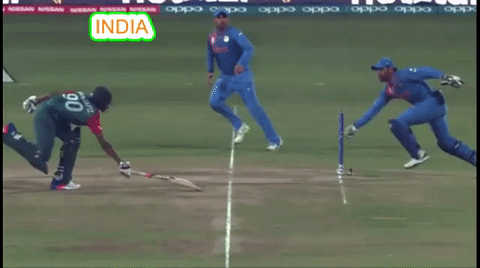 1. Seriously, bro?!
#HappyBirthdayMSD, we wish you all the success and thank you for everything that you've done for Team India 🙏
Tell us which is your favorite Dhoni behind the stumps moment by commenting below. Hope you had a fun read :)