Diwali is incomplete without special food. This festival is also a homecoming for many. There are a few special recipes made on Deepavali whose recipes are a thousand years old. Mostly grandmothers in the houses make them and they pass on the secret recipes to their daughter and the process continues. You will not be able to find these special dishes that include Diwali snacks and sweets sold in any shop. Even if you find them they will not be as tasty as it is when made at home.
Diwali is not just the festival of lights; it is also filled with mouth-watering sweets and food. So, by the end of this article, you will get an idea of some of the top dishes to make this Diwali and impress your loved ones. Aren't you excited already?
Here are some special dishes made on Deepavali
Moong Daal Halwa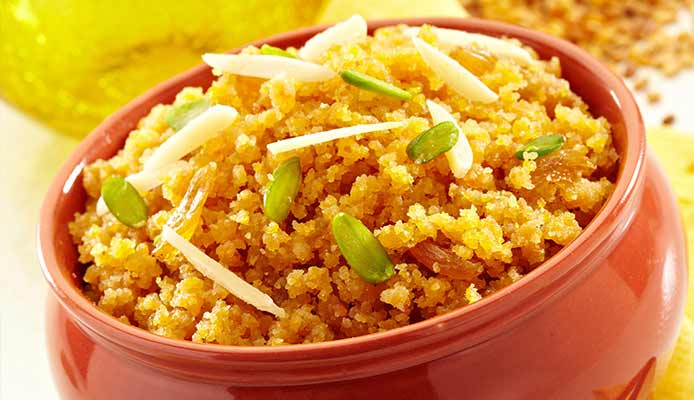 You will hardly find houses that do not make moong daal halwa on Diwali. This time of the year one needs to forget the calorie meter and dip in to tasty Diwali food. Made with pure ghee and dry fruits, this dish is a must-to-have on Diwali.
Gujia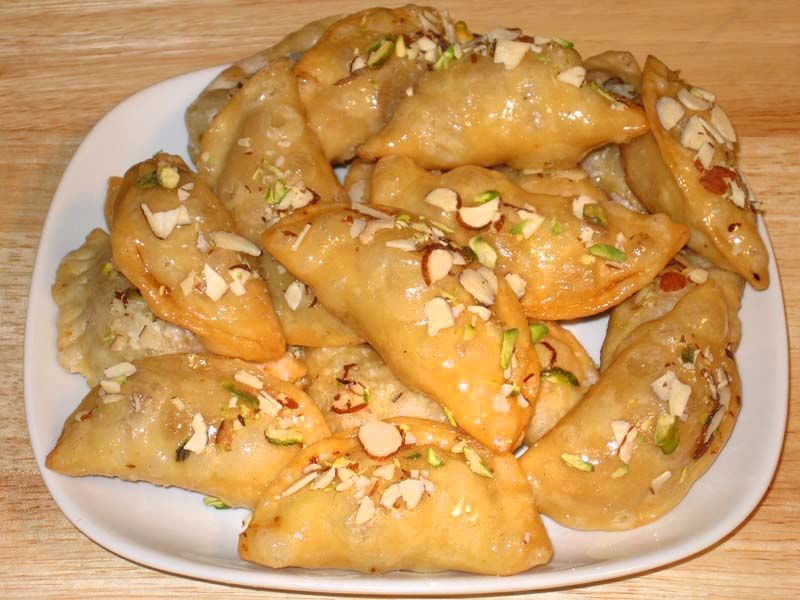 Gujia is a sweet dumpling made with flour and stuffed with khoya. This sweet dish is very common in North Indian household. To make the Gujia more deliciously people add loads of dry fruits, like, cashews, pista, raisins in the khoya and stuff it. They even fry it in ghee for more taste.
Churma Ladoo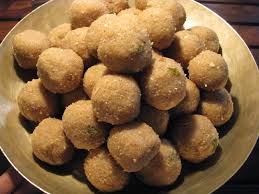 Churma is coarsely ground wheat prepared with ghee and sugar (jaggery can be used in place of sugar). When you make balls with this churma, they become Churma laddu. Basically, this dish is from Rajasthan but during Diwali mostly people make this.
Gulab Jamun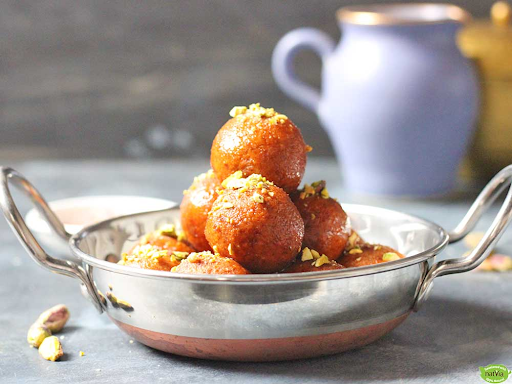 Gulab Jamun, those soft and spongy sweet dumplings soaked in fragrant sugar syrup, are an irresistible treat on Deepavali. Whether homemade or bought from your favorite sweet shop, Gulab Jamun is loved by people of all ages. The warm, comforting sweetness of these delectable spheres is a perfect way to end a festive meal or to enjoy as a snack during the celebrations.
Malai Kofta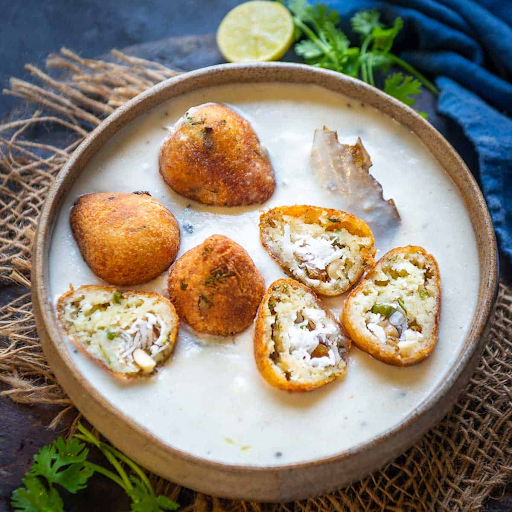 Malai Kofta is a rich and creamy North Indian curry that is a perfect addition to your Deepavali feast. This indulgent dish features deep-fried koftas (dumplings) made from paneer (Indian cottage cheese) and mashed potatoes, served in a velvety tomato-based gravy. The amalgamation of flavors and textures in Malai Kofta is a testament to the culinary expertise that is synonymous with Indian cuisine. It's a dish that epitomizes festivity and is sure to leave a lasting impression on your taste buds.
Jalebi
Jalebi, those orange spirals of sugary goodness, are an all-time favorite at Deepavali gatherings. Made by deep-frying a fermented wheat flour batter and then soaking it in a sugar syrup, Jalebi is loved for its unique sweet and slightly tangy flavor. Crispy on the outside and syrupy on the inside, it's an iconic dessert that adds color and joy to the festival.
Murukku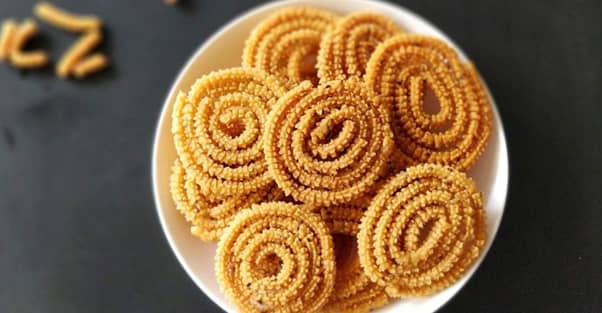 Prepared with the goodness of rice flour, Murukku is a popular south Indian snack. It is one of the kids' favorites because of its crispiness and awesome taste. It can be made in huge quantities and preserved for days.
Aloo Puri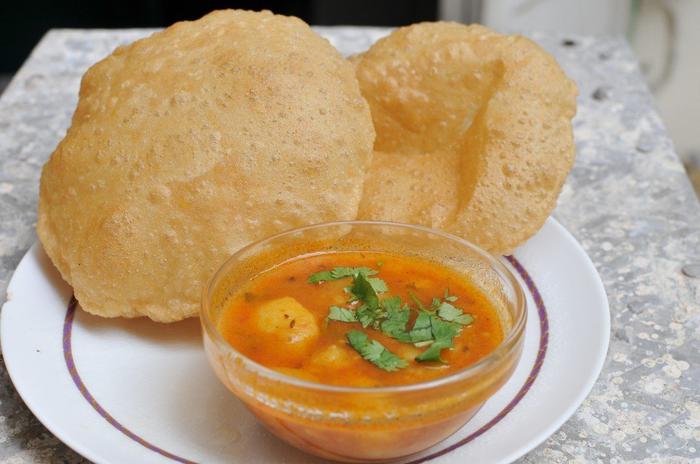 You will not find a single home that does not make Aloo Puri on Deepavali. Simple yet tasty, this dish is a signature dish of Diwali. Puris are made with flour and the vegetable with spices, onions, and tomatoes. Generally, people take this dish at dinner.
If you are busy visiting the temples and don't have time to prepare the aloo puri (or say ingredients) at home, you can order online from the Swiggy store. They offer a bunch of culinary dishes to keep you in a festive mood. However, while adding items to the cart, you can use the Swiggy food and grocery coupons to get them at affordable prices.
Lapsi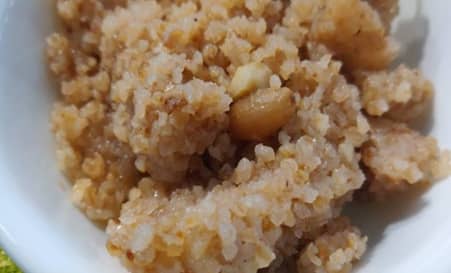 Lapsi is the authentic sweet dish prepared during Diwali in most houses. It is extremely healthy as it is made with the goodness of rawa and dry fruits. And, you are sure to fall in love with its flavor and aroma.
Shakkarpare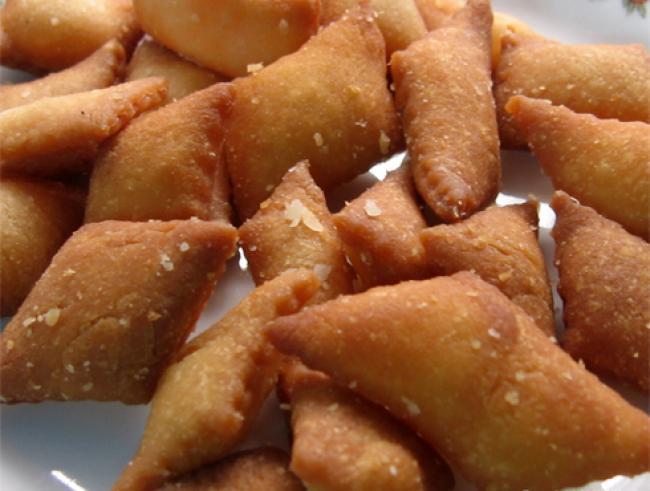 Shakkarpare is a mouth-watering sweet dish made especially during Diwali. Shakkarpare is made at home and it is an easy to make, which doesn't require too many ingredients. These are small fried items made of flour and coated with sugar.
Be it sweet or namkeen, Diwali is meant to be enjoyed with lots and lots of food. Being the most auspicious festival of Hindus, it is celebrated on a grand scale, with food being a vital part of it. We hope the above list made it a bit easy for you to choose your Diwali dish for this year.
All of these are pretty easy to prepare. You need a few basic things that can help you make these dishes in just a matter of few minutes. Â You can get all of these ingredients delivered at your doorstep and also save on the same.
<div class='toc'><ul><li><a href=#Here-are-some-special-dishes-made-on-Deepavali><b>Here are some special dishes made on Deepavali</b></li><p> <a href=#Moong-Daal-Halwa>Moong Daal Halwa</p><p> <a href=#Gujia>Gujia</p><p> <a href=#Churma-Ladoo>Churma Ladoo</p><p> <a href=#Gulab-Jamun>Gulab Jamun</p><p> <a href=#Malai-Kofta>Malai Kofta</p><p> <a href=#Jalebi>Jalebi</p><p> <a href=#Murukku>Murukku</p><p> <a href=#Aloo-Puri>Aloo Puri</p><p> <a href=#Lapsi>Lapsi</p><p> <a href=#Shakkarpare>Shakkarpare</p></ul></div>