Diwali is incomplete without special food. This festival is also home coming for many. There are few special recipes made on Deepavali whose recipes are thousand years old. Mostly grandmothers in the houses make them and they pass on the secret recipes to their daughter and the process continues. You will not be able to find these special dishes that include Diwali snacks and sweets sold in any shop. Even if you find them they will not be as tasty as it is when made at home.
Here are some special dishes made on Deepavali
Moong Daal Halwa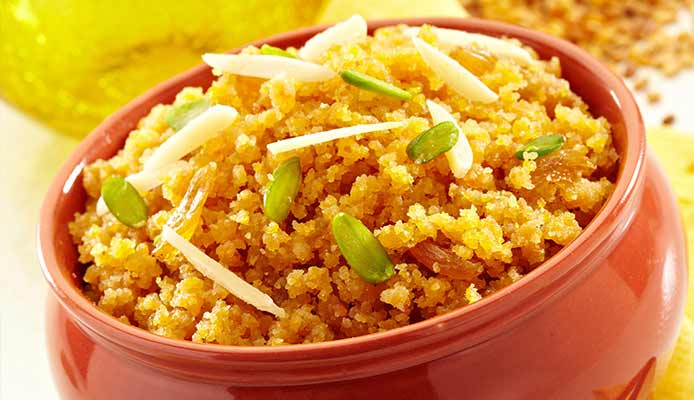 You will hardly find houses that do not make moong daal halwa on Diwali. This time of the year one needs to forget the calorie meter and dip in to tasty Diwali food. Made with pure ghee and dry fruits, this dish is a must-to-have on Diwali.
Gujia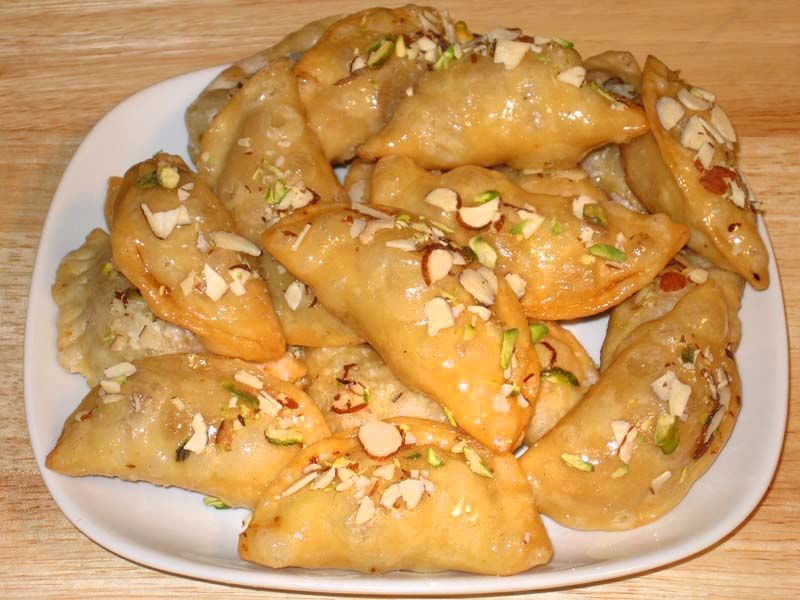 Gujia is a sweet dumpling made with flour and stuffed with khoya. This sweet dish is very common in North Indian household. To make the Gujia more deliciously people add loads of dry fruits, like, cashews, pista, raisins in the khoya and stuff it. They even fry it in ghee for more taste.
Churma Ladoo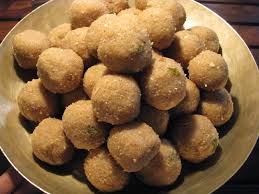 Churma is coarsely ground wheat prepared with ghee and sugar (jaggery can be used in place of sugar). When you make balls with these churma they become Churma ladoo. Basically this dish is from Rajasthan but during Diwali mostly people make this.
Aloo Puri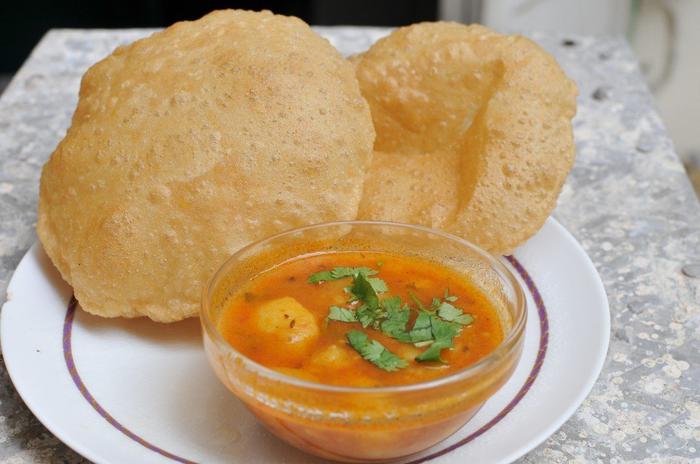 You will not find a single home which does not make Aloo Puri on Deepavali. Simple yet tasty, this dish is a signature dish of Diwali. Puris are made with flour and the vegetable with spices, onions and tomatoes. Generally people take this dish at dinner.
Shakkarpare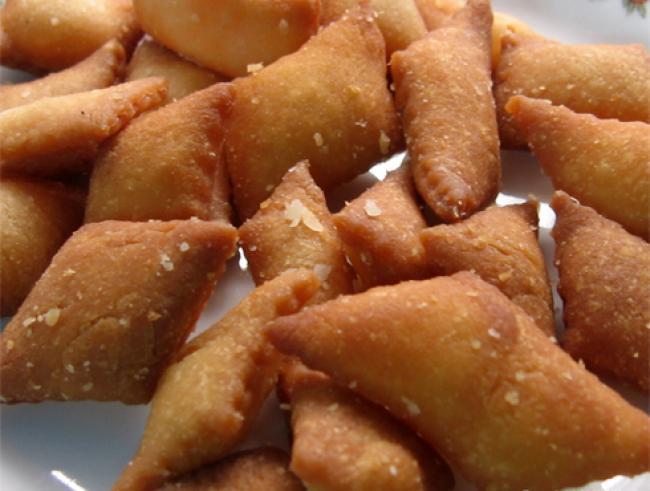 Shakkarpare is a mouth watering sweet dish made especially during Diwali. Shakkarpare is made at home and it is an easy to make, which doesn't require too many ingredients. These are small fried items made of flour and coated with sugar.
All of these are pretty easy to prepare. You need a few basic things that can help you make these dishes in just a matter of few minutes.  You can get all of these ingredients delivered at your doorstep and also save on the same. Use the Diwali offers to save on whatever you order this festive season.