How have you spent the majority of your time this year? Come on, be honest. You have let a year pass by as you snooped on celeb Instagram profiles and then took breaks to watch funny videos by Indian stand up comedians.
If you haven't missed the most humorous acts of the year by the best comedians in India, I want to high-five you in person. But if you have, go through this list of the year's best stand-up acts available on Amazon Prime. You can thank me later for making your week bright and happy.
A daily dose of a hearty laugh keeps your stomach safe. So, a bunch of down-and-out eggheads manages to find a new direction in life by becoming Indian stand-up comedians give you the feeling of guffaw, every time you relate to something they said.
With the rising popularity of stand-up comedy in India, fueled in no small measure by the Internet and Apps (eg. Hotstar), every Indian comedian has his or her own space to deliver funny yet relatable punchlines that resonate with today's young and not so young audience. And, if you've missed or forgotten some of these stand-up gems after binge-watching on a lazy weekend, here's a funny reminder.
Here is a List of The Top 10 Stand-up Comedians in India
1. Kenny Sebastian's Comic Timing
Kenny Sebastian is a multi-talented hunk who works as a full-time standup comedian, a part-time musician and a side filmmaker who has created or assisted in the production of 12 short films, two motion movies, and a comedy serial too. Having an amazing range of cool fan followers, he gifted the sketches to his subscribers and is an immensely popular character on the Indian stand-up comedy scene. He is one of those Indian comedians who also adds some music to his comic timing.
Must-watch shows:
Don't Be That Guy, 2017 (Amazon Prime Video)
Die Trying, 2018 (Amazon Prime Video)
The Most Interesting Person in the Room, 2020 (Netflix)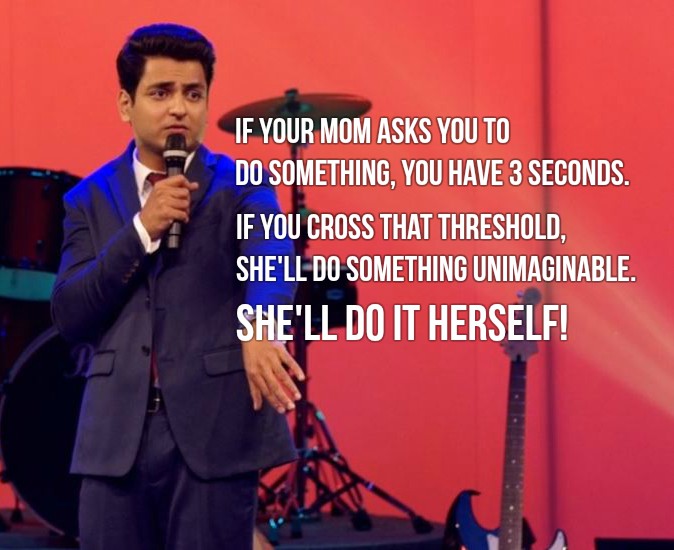 2. Biswa Kalyan Rath 'Mast Aadmi'
Biswa Kalyan Rath's raw humor about everyday things will make you roll out of your sofas laughing, and at times and at other times, it gets you pondering. Biswa, one of the best Indian stand up comedians is practically being loved every human in the country and is a mind-blowing stand-up comedian by himself, but rose to fame with a show he put together with his good friend Kanan Gill, Pretentious Movie Reviews. You'd be lying if you said you hadn't watched all of his videos already. He also got featured on 9gag for his certain truth about introverts.
Must-watch shows:
Pretentious Movie Reviews, 2014 (YouTube)
Biswa Mat Aadmi, 2017 (Amazon Prime Video)
Sushi, 2019 (Amazon Prime Video)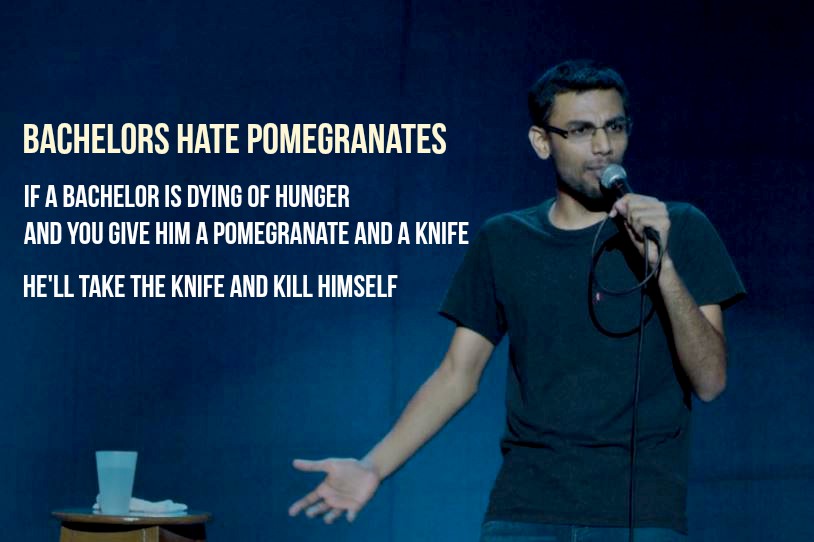 3. Kanan Gill's Keep It Real
Kanan Gill is the other amazing half of Pretentious Movie Reviews, a well-known stand-up comedian as well. This eye-candy has been winning hearts on and off screens on Snapchat through humor. Do yourself a favor and follow this funny Indian comedian already! With his razor-sharp wit, Kanan is one of the most popular sketch makers in the country. The Mumbai-based comedian has performed over 1000 shows around the world and his recent comedy special, Keep It Real, was applauded with rave reviews. He made his Bollywood debut with the 2017 release, Noor.
Must-watch shows:
Pretentious Movie Reviews, 2014 (YouTube)
Sketchy Behavior, 2019 (Amazon Prime Video)
Yours Sincerely, Kanan Gill, 2020 (Netflix)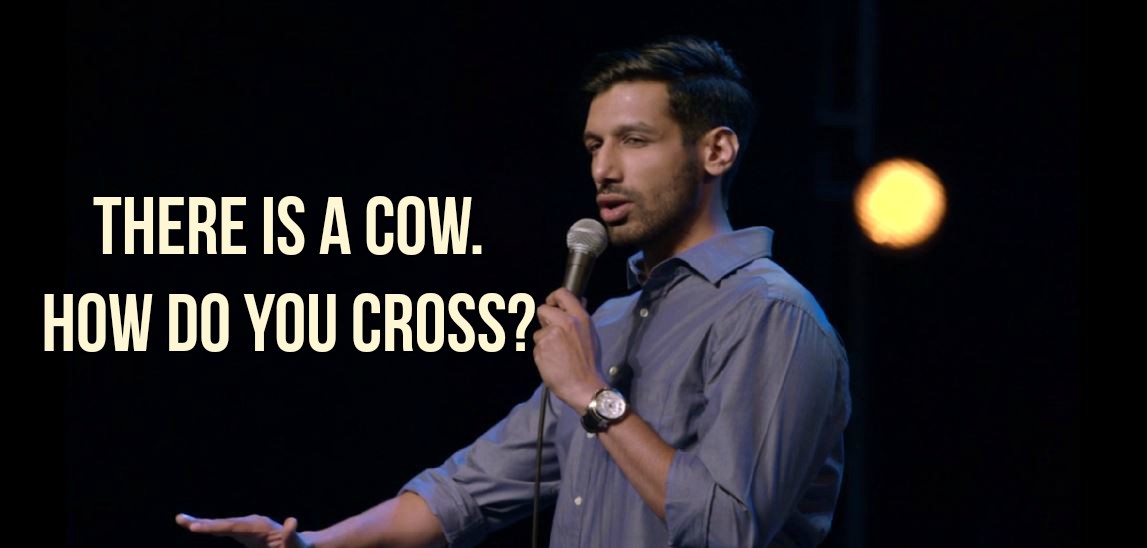 4. Daniel Fernandes's Mindful Punches
Another Mumbai-based stand-up comedian who has a deep sense of humor and address social issues of India, only with a humorous twist. A double mention to Daniel, as he is good with his acts. A regular at Canvas Laugh Club, The Comedy Store, Blue Frog, and High Spirits and exclusive on Amazon Prime to brag of, Daniel Fernande's takes on student suicide or marital rape remind you just why this man has the potential to be one of the best Indian stand up comedians.
Must-watch shows:
Shadows, 2019 (YouTube)
You Started It (Wherever you get your podcasts)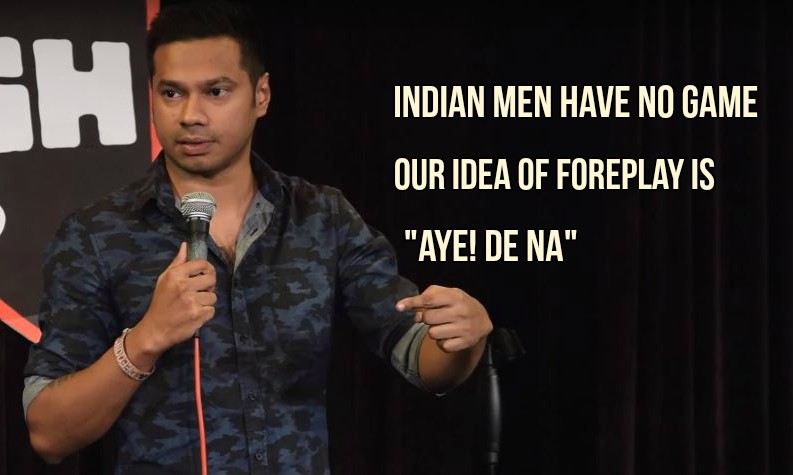 5. Amit Tandon's Hinglish Humor
Amit Tandon is a famous face in the comedy world which once belonged to the corporate world. People adore him for his relatable Hinglish jokes on life, marriage, kids, and everything else. One of the best things about him is that his jokes are well structured, clean and thought through. On his wife not laughing at his jokes he said, "You know, when she doesn't laugh at my jokes is when I get confident about my gigs because somehow they work!" His 'Indian Middle-Class Symbol' is a must watch, and a perfect one to relate to.
Must-watch shows:
Family Tandoncies, 2019 (Netflix)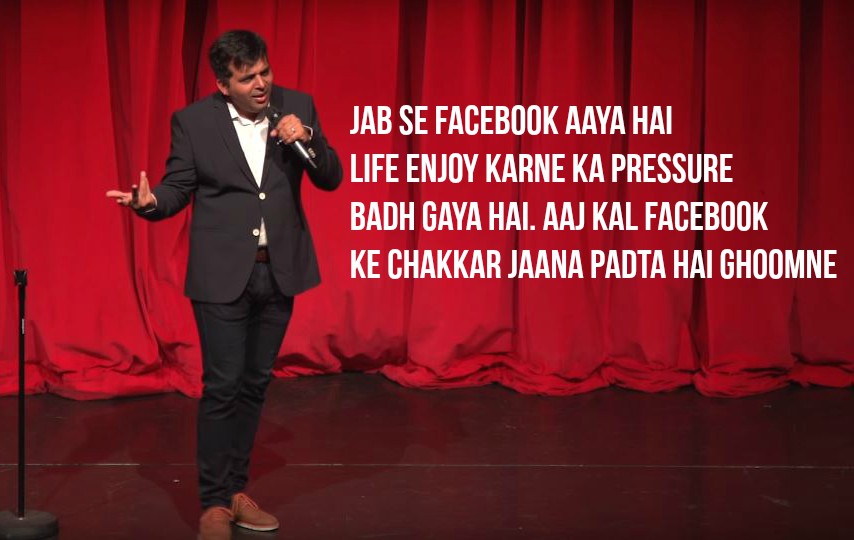 6. Varun Thakur's Vicky This Side, Varun That Side
Vicky Malhotra is a Snapchat sensation, but creator Varun Thakur uses this special to remind his fans that he doesn't need characters to show off his comedy chops. The two-segment show has enough of over-the-top Vicky Malhotra to tide fans over, but it's the original material that Varun brings to the table that makes this Indian comedian so special.
Must-watch shows:
Vicky This Side, Varun That Side, 2017 (Amazon Prime Video)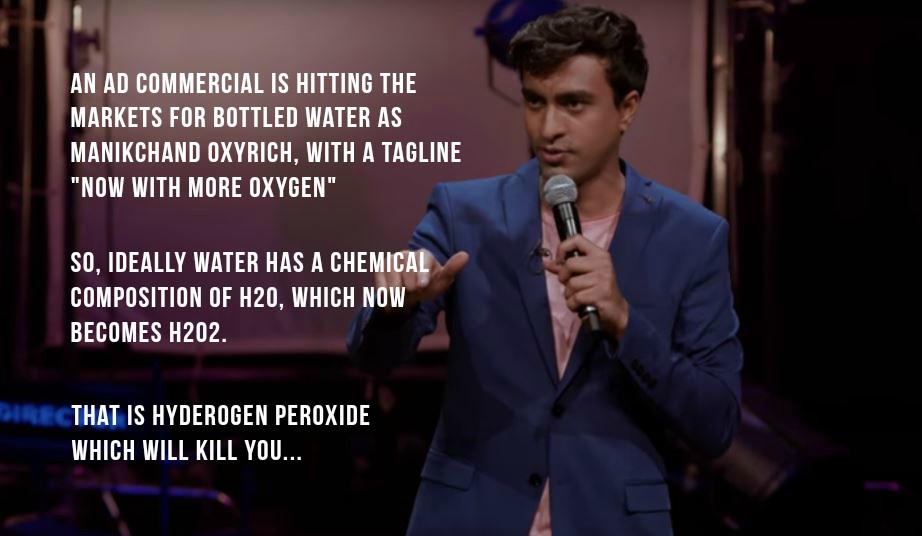 7. Son of Abish Mathew
He is a kind of stand-up comedian who mixes comic timing and music well. Abish has been active on the stand-up scene for several years now. He is one of the better-known figures in the industry. He's known for his marvelous work on his show 'Son of Abish' and his stand-up and sketches with AIB. He's been interviewing a lot of Indian stand-up comedians these days to find out the way they think when writing a joke.
Must-watch shows:
Son of Abish, 2015-present (YouTube)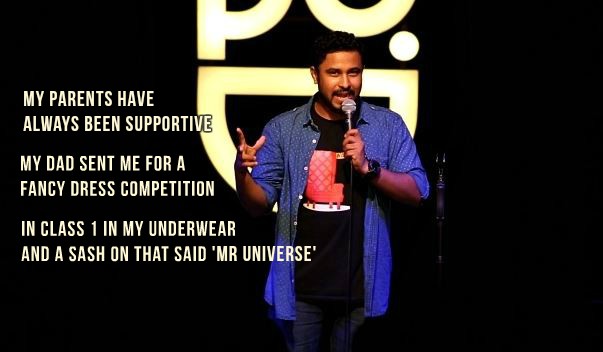 8. Zakir Khan 'Sakht Launda'
Talking about the absolute best in the business, Zakir Khan is known for his emotional connection with the audience as well as excellent comic timing. He believes that comedy isn't just about the joke, rather about a funny man saying things and if you look at his videos, you'll second that thought. Zakir loves playing Sitar. Besides being one of the best Indian stand up comedians in, he likes singing and composing songs as well. He not only performs in India but also in other countries. So, it is no issue if you are outside India. Just keep checking Amazon Prime updates for his shows. Our 'sakht launda' is an international comedian now.
Must-watch shows:
Haq Se Single, 2017 (Amazon Prime Video)
Kaksha Gyarvi, 2018 (Amazon Prime Video)
Chacha Vidhayak Hain Humare, 2018 (Amazon Prime Video)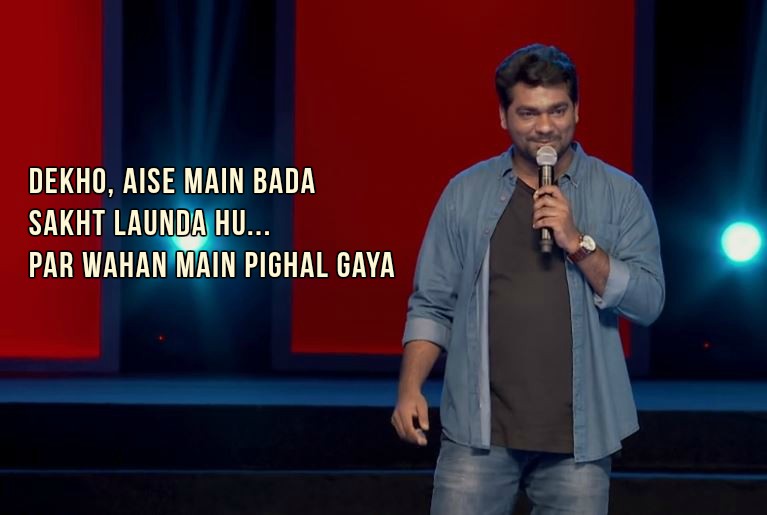 9. Sorabh Pant's Outrage
Blame it on my huge memory or my sense of observation, but Sourabh Pant's brand of comedy struck me as unusual. Sourabh's brand of humor is entertaining one, yet thought-provoking in its keen observations of social and political situations. It comes as no surprise to see his name popping up as one of the best Indian stand up comedians.
Must-watch shows:
Pant on Fire, 2009 (YouTube)
Travelling Pants, 2012 (YouTube)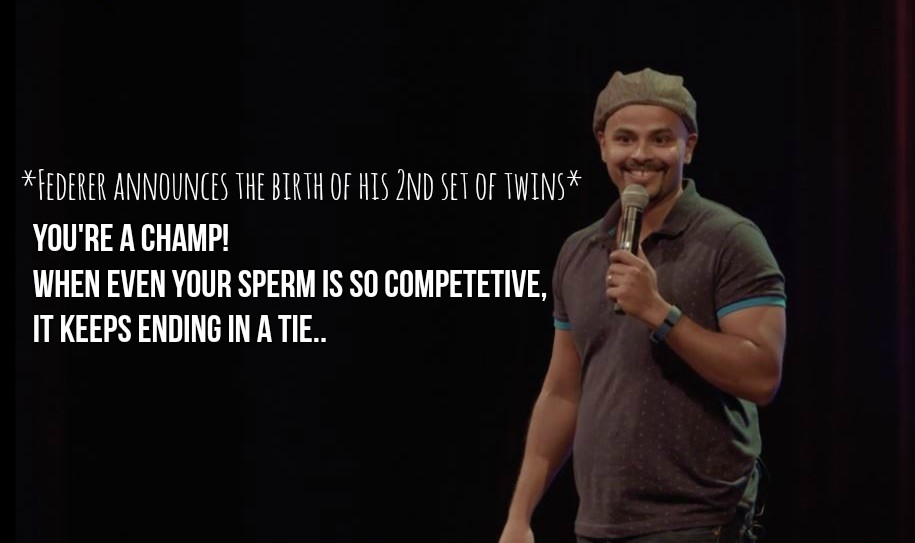 10. Aditi Mittal 'Liberal Feminazi'
She was the first woman to do Stand-up comedy in India who is wittier than most. Raising awareness is hard enough as it is, but using humor to do it must be unimaginably difficult. Aditi, however, does it flawlessly and touches up issues like gender, sex, and notions about beauty in her shows. She also got a chance to set up a Netflix Stand-up show which got aired on July 18 to its over 100 million members across 190 countries globally. This Indian comedian's bold wit and humor has won her a place in the list of best comedians in India.
Must-watch shows:
Things They Wouldn't Let Me Say, 2017 (Netflix)
Mother of Invention, 2019 (YouTube)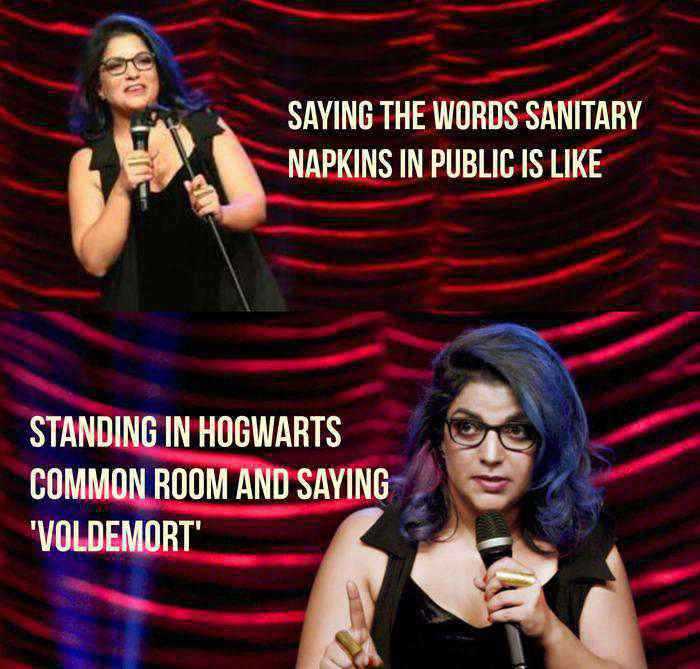 Honorable Mentions:
Neeti Palta's Comic Feminism
When it comes to standing up comedy, India still fails at equal gender representation. Neeti brings to the English standup comedy scene in India what it sorely lacks – a female perspective. She has the unique advantage of being able to present a female point of view on a variety of subjects. Such as the life of a woman in India, Indian idiosyncrasies, daily irritants, while indulging in a spot of poking fun at men (ok, a lot of that!). That wins her a spot on the best Indian stand up comedian list.
SnG's Karan Talwar
Widely touted as one of India's top comedians, Karan Talwar spent a decade in the US, where he gained work experience and lost all his hair (giggle). After returning to Mumbai in 2009, he founded Schitzengiggles, offering a fresh perspective from the rest of the Indian stand up comedians. It is now Mumbai's premier local stand-up platform. He performs live stand up comedy, youtube podcasts, improv, and sketch comedy.
Vir Das's Abroad Understanding
Indian comedy's first Netflix stand-up comedy special isn't a masterpiece but still has its moments. Vir Das's delivery is extremely polished and even funnier when he's cracked some bold and crass jokes, making you chuckle against your will.
So, this was our list of top 10 Indian stand up comedians. Let us know in the comments below if we missed out your favorites.
Here's an additional list of best Indian stand up comedians on youtube, Podcasts, Talk Shows, etc, that you shouldn't miss out on:
AIB ( All India Bakchod)
Rahul Subramaniam
Karunesh Talwar
Abhishek Upamanyu
Vir Das
Vipul Goyal
Ashish Shakya
Abhish Mathew
Books On Toast
SuperWoman
Ashish
East India Comedy