Did you ever repeat your favorite dialogue along with the actor saying it on the reel? It feels so good to be able to do it without a mistake 🙂 I know it because I love doing it as well. If you are a movie buff, if you have that interest in the best and most quirky dialogues, if you can easily remember the ones quoted till date in some of the best movies, Bollywood or Hollywood, then this list would surely intrigue you. Why? Because it is one of the most interesting list ever containing 14 famous Hollywood dialogues in Hindi. Don't blame me if your jaw hurts 😛
Hollywood dialogues in Hindi
Here's some of the funniest take on Hollywood dialogues. Can you relate to any of these?
1. I'm a creature of grief and dust and bitter longings – Loki
Main gham, dhool and kadwe laalson ka insaan hoon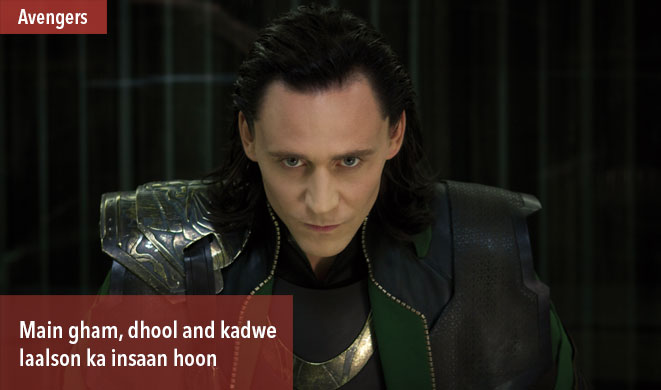 Welcome to Dharavi, Loki Saab.
2. Love is heavy and light, bright and dark, hot and cold, sick and healthy, asleep and awake- it's everything except what it is!
Pyaar, bhaari aur hulka, roshan aur andhera, garam and thanda, bimar aur tandurust, soya aur jaga hota hai – sab kuch hokar bhi kuch nahin hota hai!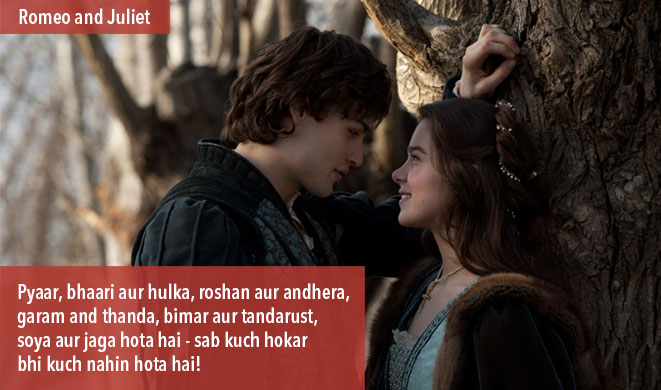 That awesome moment when concepts of physics look like a cake walk.
[Also Read: LIST OF BOLLYWOOD MOVIES INSPIRED FROM HOLLYWOOD]
3. Some people are worth melting for
Kuch logon ke liye pighalna toh banta hai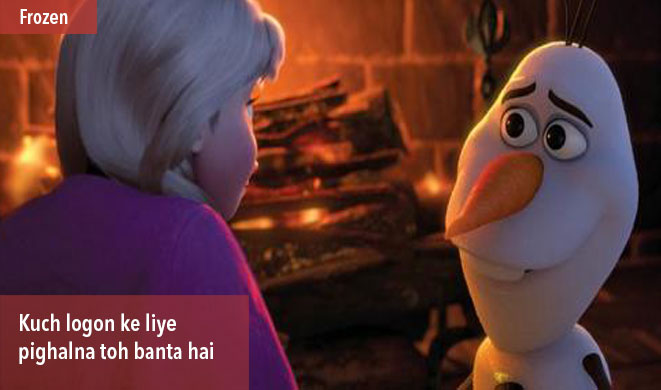 No, Olaf. You're confusing cheese with people.
4. I never look back, darling. It distracts from the now.
Main kabhi peeche nahin dekhti, who mujhe vartaman se vichlit karta hai, priya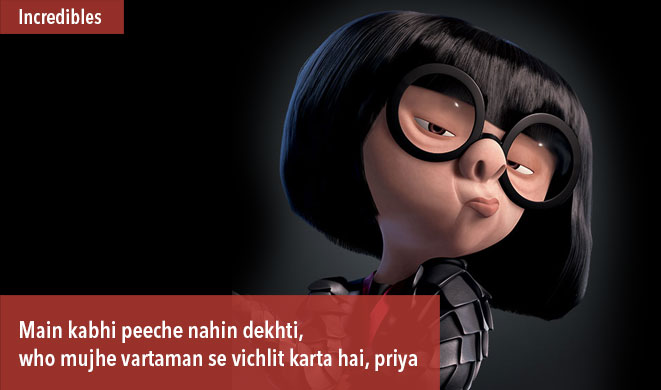 Unless there's Ryan Gosling standing behind. In that case, please do! Now looking behind can wait.
5. We aim to please
Aapko tript/santusht rakhna humara udeshya hai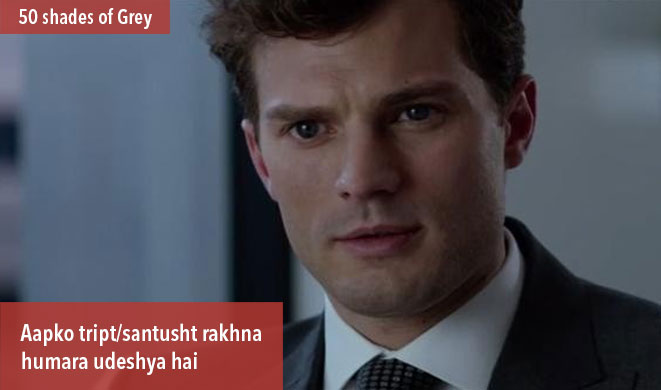 Fret not! I'll just handle your multi-million dollar company. You go 'please'!
6. So the lion fell in love with the lamb
Aakhir mein sher, bhed ke bacche ke pyaar mein gir gaya
Who knew true love could take such a pedophilic turn?
[Also Read: TOP 10 BOLLYWOOD FILMS OF 2015]
7. A woman's heart is a ocean of deep secrets
ek aurat ka dil gehre raaz ka mahasagar hai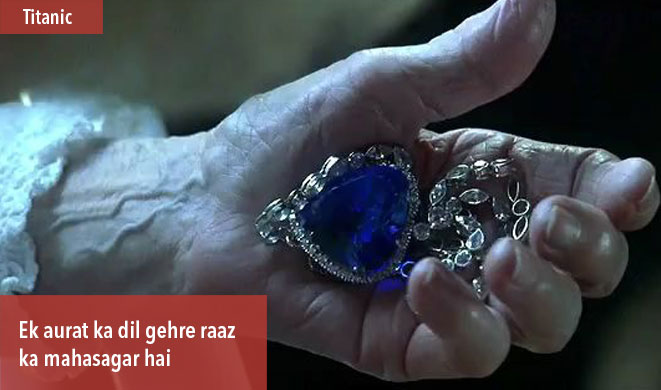 And you thought all it did was pump oxygen? Nope. Think again.
8. May the force be with you
Divya Shakti aapke saath ho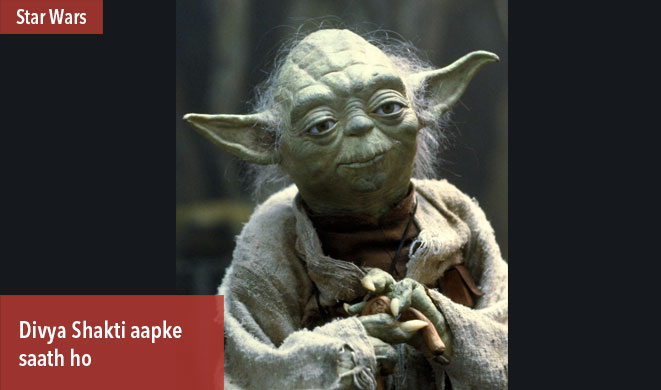 *Does aarti and shoves 'thoda meetha' in the mouth*
[Also Read: 18 ENGLISH PHRASES WITH WILDLY DIFFERENT MEANINGS FOR INDIANS]
9. I solemnly swear I am up to no good
Main satyanishtha se kehta hoon ki kuch accha nahin karne wala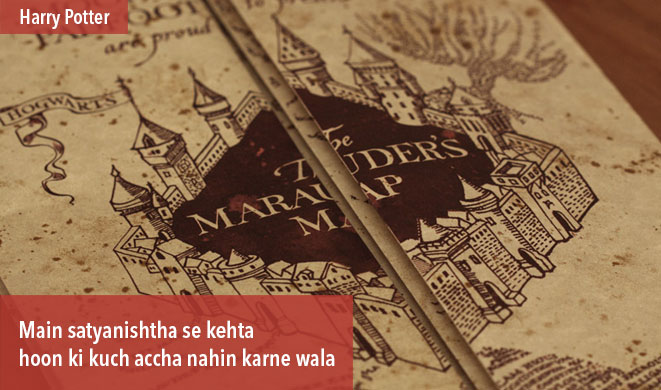 You go, li'l rebel!
10. Confidence is silent, insecurities are loud
Atmavishwas chup hai aur asuraksha zor.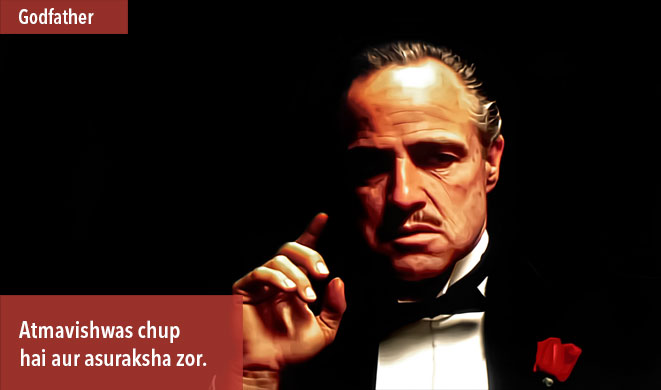 Not really….ask Mr. Modi
Hollywood Dialogues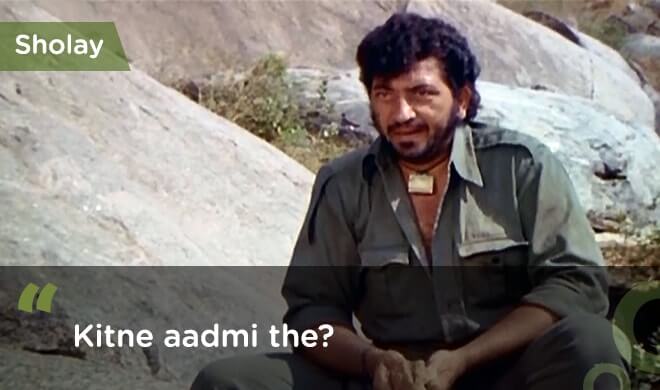 Shaandar Bollywood 😀
11. I feel the need..the need for speed
Mujhe mehsus hai zaroorat..gati ki zaroorat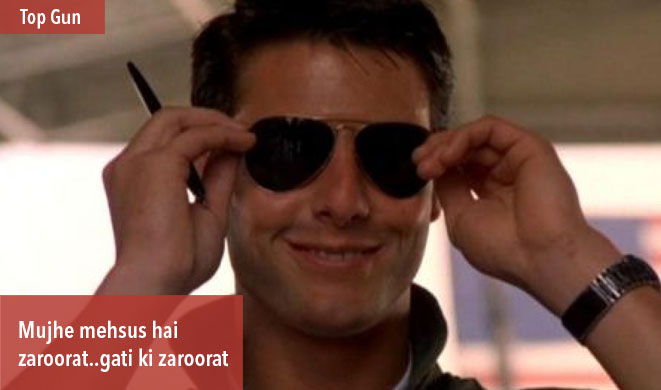 Ahem ahem….any Salman fans?
[Also Read: COULD BATMAN BEAT SUPERMAN IN THE NEW UPCOMING MOVIE 'DAWN OF JUSTICE'?]
12. Lumos
'Prakashit Bhawa'
This beloved film franchise from the WarnerBros remains ever so quotable!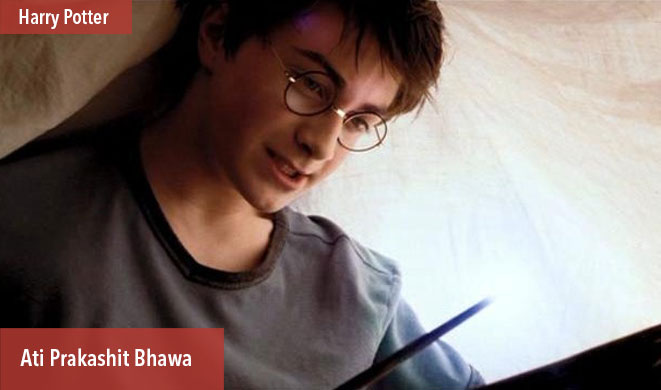 P.S: Lumos Maxima is Ati Prakashit Bhawa
Surya, Bajaj, Havells….are you guys listening?
13. I like the way you die, boy
Another unforgettable one from another Quentin Tarantino classic.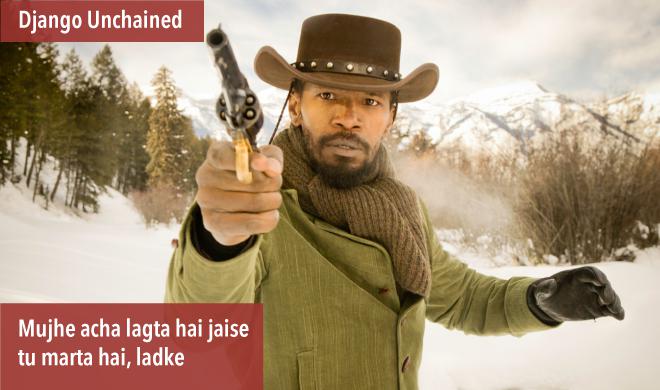 The "D" is silent, hillbilly!
14. Say hello to my little friend
You can be cool, but you can never be 'Playing the roles of Michael Corleone & Tony Montana' cool!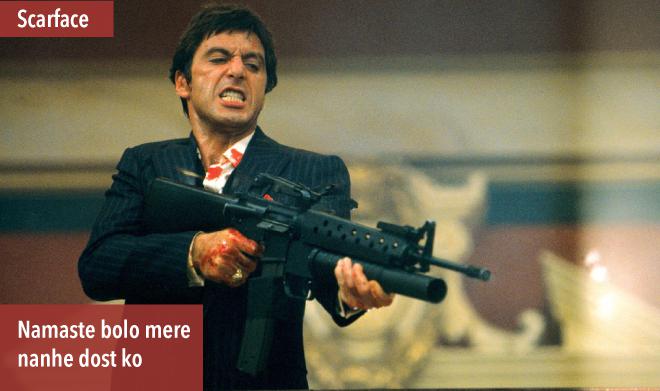 Is there any role Al Pacino can't pull off?!
How do you feel about our take on 14 Famous Hollywood Dialogues In Hindi Will Make You ROFL! Let us know your favorite Hollywood dialogues in Hindi, in the comments below. Time to get creative :')