Starting college can be overwhelming. It is one of the major steps in your life. A new place, a fresh start. What to take and what not to. Unlike school (where you had to adhere to a dress code), college is where you can experiment a lot with your look. You can maintain that balance between comfort and style with these upbeat and stylish new fashion trends as you sail through college life.
However, not going overboard with it is the key to a successful college outfit. You don't want to come off as the person who tries too hard to look good. Joining a college mostly means shifting to a new place. And the other most crucial fact in this is that it brings the dilemma of never-ending packing. Trying to fit every wardrobe piece and other essentials in that cramped-up dorm room, for endless all-nighters, stacks of instant noodles and snacks, deadlines, clubs, and juggling through various activities like a pro.. you get the drift! Phew! Just the thought of it all stresses us out.
This is the era of selfies where you can't afford to look ragged or run down. Even the geek crowds are catching up fast to the fashion revolution. They have an exclusive fashion quotient of their own. So why should you be left behind? Have a style of your own, and it is easy to do. With this all-encompassing list of a few college fashion tips, you'll be geared up to face the college heat.
The ultimate wardrobe essentials you would need in college
1.A pair of comfortable jeans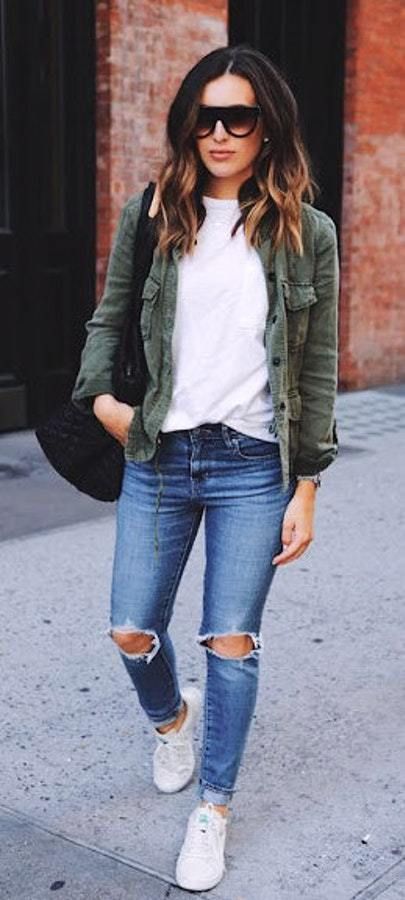 Jeans are the most versatile clothing you can find in a girl's wardrobe. Every girl must own a pair. Invest in a good pair, and you can wear it with almost anything. Amazingly, they can make you blend in with the crowd as well as stand out when you want to.
2. Black leggings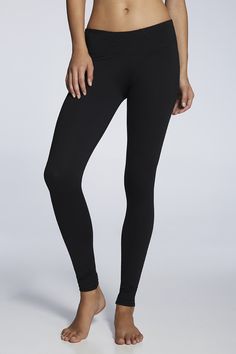 For the times when you feel like wearing your sweatpants to class and can't, leggings are your best bet. They go well with long hoodies and tees. They are extremely comfortable to wear and can never go out of style.
3. Formal attire/ professional outfits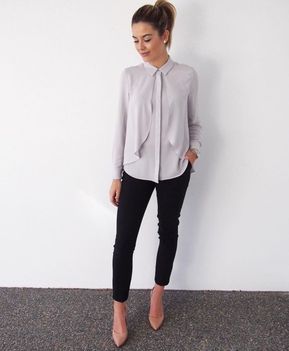 It's always best to own at least one professional outfit. For the times when you have internship/job interviews, they come in handy. Even if you wear them in class, it shows that you mean business.
4. Basic tees and tops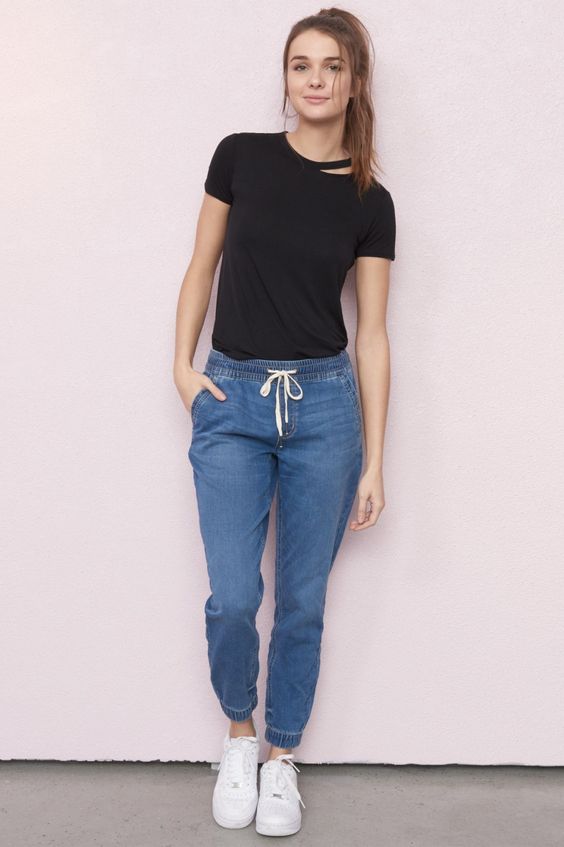 T-shirts and tops are incredibly versatile and can be paired with anything. Every college student must have a bunch of them stocked in their wardrobe. The list of combinations one can experiment with is endless. You can either go with a plain tee/top of your favorite color or you can get a tee/top with your favourite quote/fictional character; either is fine.
5. Flannel shirts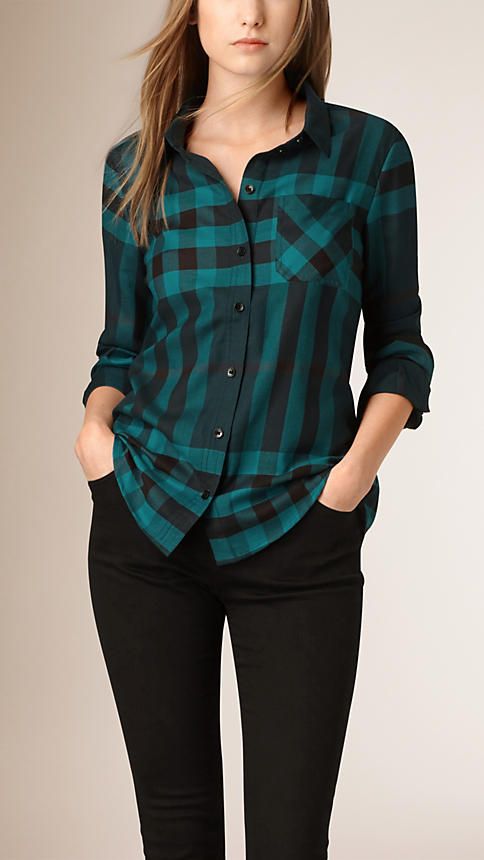 Every college-goer has a flannel shirt. Why? Because they go well with everything and are super comfortable. Be it to your lectures, outings, or weekend trips, they work on every occasion and they are worth purchasing because they will put you at your most attractive.
6. Sweatshirts

When it comes to comfortable clothing, sweatshirts are definitely on the list. Sweatshirts are meant to be worn on not-so-motivated days. Days when you don't want to spend time picking that outfit. And what's great? They go well with any bottoms. They magically lift your mood from the lows and work just as well when you are in chipper spirits.
7. Jackets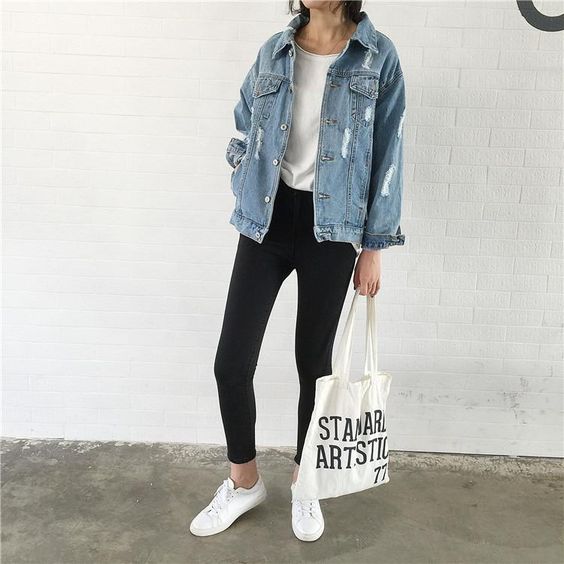 The best way to deck up that college look is by sporting a jacket. Be it denim or leather, jackets pretty much go with any outfit of yours and you can wear them to class as well as a college party.
8. Sweaters and cardigans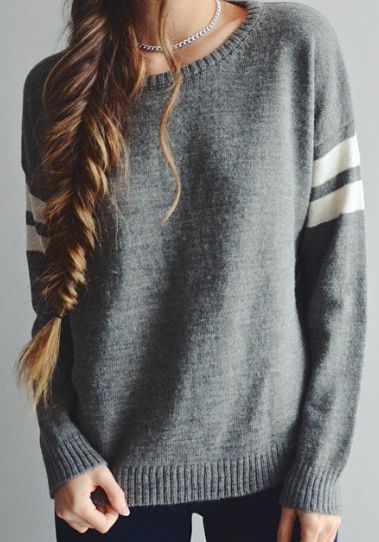 Don't want to compromise on looking good in your winter clothes? Well, the cardigans and the sweaters are here to the rescue. These multi-function clothes can be worn whenever and with whatever. They don't require much maintenance either and are very comfy to wear.
9. Scarves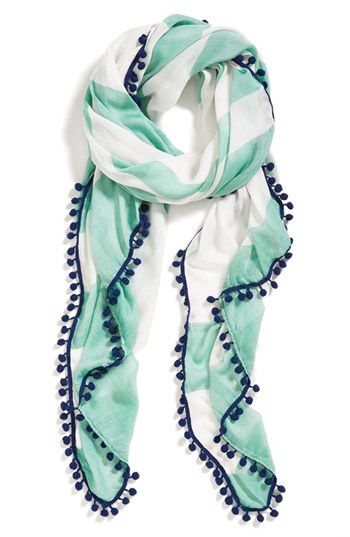 Owning two or three scarves can never harm anyone. You can always wear it with plain tees or wrap it around your neck for warmth. Purpose and look, both taken care of. Plus, you can put it around your face while travelling to protect your skin from pollution.
10. A pair of comfortable ballet flats, shoes and slippers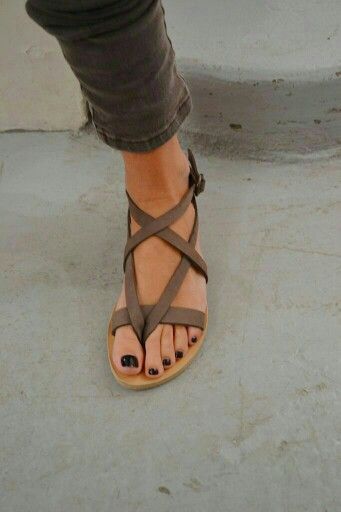 When they say 'Never compromise on your footwear,' it's always good to follow. Get shoes that you can walk around the whole day. Ideally, tennis shoes would do. If not that, you can still get ballet shoes. Slippers are your feet's best friend. Comfy, easy to slip on, and versatile, they are on the list for a reason. For some of the best deals on footwear, you might want to check out some of the top Myntra coupons on our website. There are 1000s of footwear brands on sale at Myntra.com.
Tailor Your Fashion According To Your Style
All Things Denim
Denim is one apparel you can never go wrong with, whichever way you decide to carry it. Own them as jeans, jackets, chambray shirts, skirts. Oh! Those endless possibilities! Invest in a pair of super-comfy yet vogue jeans. It could be a dark-hued one, stone-washed or ripped, or the classic denim. Take your pick and flaunt your jeans as you trot out and about the campus. You can buy yourself or your loved ones an Apparel Gift Card to save big every time you shop for dresses online.
Of Tops, Shirts, And Blouses
It's a no-brainer that any amount of tops can never suffice for a college girl. Regular classes, club meetings, parties, fests, etc., demand a new look customized for that particular event. Experiment with the color palette and break free from the monotony of everyday life. Apart from the functional staple linen tank tops and V-necks, go for modish yet demure style statements. The classy peter-pan collar blouse, bell-sleeves, dress-shirts or peasant tops, whatever suits your frame, go for it! Remember, the key lies in mixing-n-matching.
[Also Read: Latest Trends: Unisex Jackets For Indian Weather]
Accessorize it right.
Jazz it up with a jacket that can be a monotone one or multi-hued to blend with most of your clothes seamlessly. Do not forget to buy your fair share of scarves and stoles from the incredible collection available nowadays. It peps up any look in an instant. Besides this, an all-purpose and chic college bag that is handy and yet fits all your nitty-gritty outfits is just as necessitous as are other accessories. Also, a statement watch and chunky piece of jewellery pieces are some of the other options to add glam and glitz to your look effortlessly.
[Also Read: Stay Stylish This Monsoon With Fashion Accessories]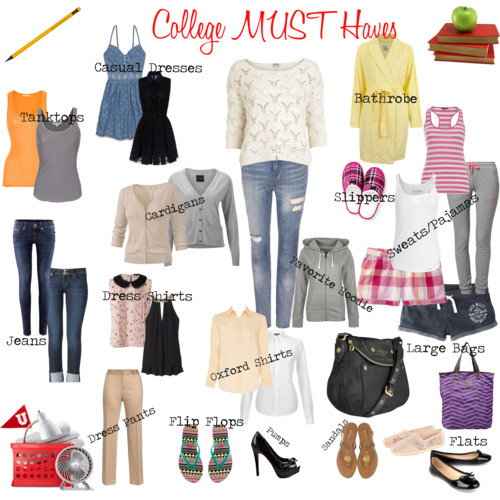 A Dressy Affair
The entirety of a lovely little dress will never fail to leave you amused. Don't fret over finding the perfect LBD. There are a gazillion colors out there. Explore different shades and pops of colors. They give you an edgy yet subtle look, and it's a fashion crime not to include it in your wardrobe. A couple of sundresses for frolicking around in the college campus along with layered, peplum, or stripped ones suit everyone whether your style is boho or urban.
[Also Read: INDIAN FASHION TRENDS: HOW IT ALL CAME BACK]
Bottoms-Up!
To keep up with the college calendar, one cannot ignore the importance of a good pair of trousers. You can choose from the excellent variant of hues that these are available in, be it the dark or the neutral colors or maybe the pop-colored ones. Take on those interviews and internships with bang-on sass and confidence.
To bring out the dainty feminine side of yours, depending on a skater or a jersey skirt, will do more than just wonders. Twirl around in these and make a few heads turn.
Another quintessential item that is a must-have in your college wardrobe is a pair of snug tights or jeggings. They're fashion's new pets and are here to stay. These come in color blocks, prints, single colors, neutral ones, and various textures. Take your pick from these as they suit your style.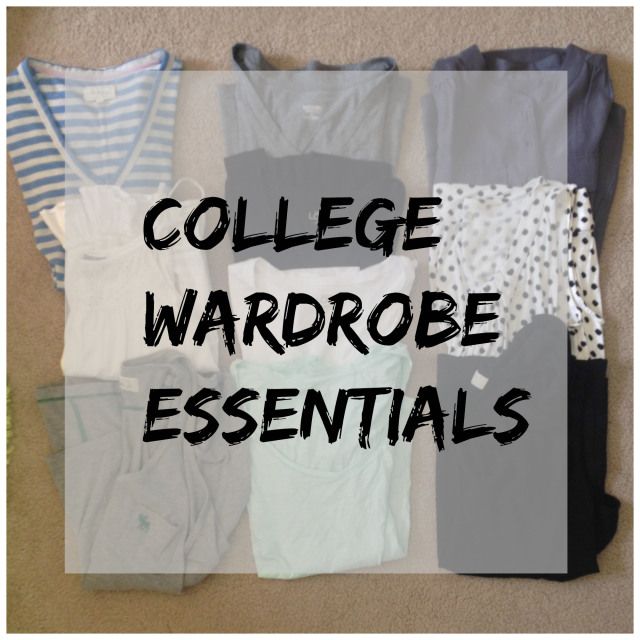 College shopping, whether we like it or not, cannot be ignored. It's that time when you're busy weighing your options, not just about your academic orientations but also for your wardrobe. You're in a dilemma to fit the in-season clothes within the allotted budget. You want to stand out without being too harsh on the eyes. You cannot own the whole store, but the idea of repeating too often is nightmarish for you. The best way to curb these problems is smart shopping. Thrift stores and flea markets have always been a favorite with the college-goers, but the soon catching uptrend is online shopping, which has been popular in the US for years now. With substantial discounts, easy coupons, humongous and trendy collections, free delivery, and even more, it looks like your prayers have been answered!
Also Read : [11 Fictional Friendships Guaranteed To Make You 'Aww']
<div class='toc'><ul><li><a href=#The-ultimate-wardrobe-essentials-you-would-need-in-college><b>The ultimate wardrobe essentials you would need in college</b></li><p> <a href=#1.A-pair-of-comfortable-jeans>1.A pair of comfortable jeans</p><p> <a href=#2.-Black-leggings>2. Black leggings</p><p> <a href=#3.-Formal-attire/-professional-outfits>3. Formal attire/ professional outfits</p><p> <a href=#4.-Basic-tees-and-tops>4. Basic tees and tops</p><p> <a href=#5.-Flannel-shirts>5. Flannel shirts</p><p> <a href=#6.-Sweatshirts>6. Sweatshirts</p><p> <a href=#7.-Jackets>7. Jackets</p><p> <a href=#8.-Sweaters-and-cardigans>8. Sweaters and cardigans</p><p> <a href=#9.-Scarves>9. Scarves</p><p> <a href=#10.-A-pair-of-comfortable-ballet-flats,-shoes-and-slippers>10. A pair of comfortable ballet flats, shoes and slippers</p><li><a href=#Tailor-Your-Fashion-According-To-Your-Style><b>Tailor Your Fashion According To Your Style</b></li><p> <a href=#All-Things-Denim>All Things Denim</p><p> <a href=#Of-Tops,-Shirts,-And-Blouses>Of Tops, Shirts, And Blouses</p><p> <a href=#A-Dressy-Affair>A Dressy Affair</p><p> <a href=#Bottoms-Up!>Bottoms-Up!</p></ul></div>