Some matches are made in heaven! If that?s what you are looking for, then finding a jeevansathi is now much easier as we have apps that help you learn all about a person. So, we have listed the best matrimonial sites just for you.
12 Best Matrimonial sites in India
Matrimonial sites/apps
Shaadi.com
Jeevansathi.com
BharatMatrimony.com
CommunityMatrimony.com
Sangam
Betterhalf
M4Marry.com
Intimate matrimony
Joddi
Nest matrimony
Love Vivah
Hans Matrimony
Here are the best matrimonial sites and what they offer!
1. Shaadi

ShaadiDotCom is one of the most trusted platforms for matchmaking and has lakhs of success stories to share. It lets you find matches based on your city, religion, and community. Here, you will find verified and genuine profiles, a 100% secure and trusted service, and a detailed family information page. It offers a Shaadi messenger, which lets users chat anytime and anywhere. Furthermore, you can get the latest offers and discounts on the GrabOn ShaadiDotCom coupon page before you register for the app.
Why ShaadiDotCom?
It does through profile checks.
Is a user-friendly app.
Tens of thousands of verified profiles to choose from.
2. Jeevansathi.com

Jeevansathi has been in the matchmaking business for 15 years and has profiles from various locations, communities, professions, etc. It offers a convenient way of connecting people with its best-in-class matchmaking algorithm. Here you can chat, call, and make a video call without revealing your phone number. It verifies user profiles with official government sources.
Why Jeevansathi?
One of the largest and most reputable NRI matchmaking platforms.
Offers best-in-class filters to find a perfect match.
Privacy controls allow you to choose the information to be shared.
3. BharatMatrimony

BharatMatrimony is a pioneer in online matchmaking and offers lakhs of mobile-verified profiles based on interests, education, profession, location, and more. Here, you can register for free and get a profile created, get a compatible match recommendation, receive notifications, and view advanced filters of your preference. You can further check out the GrabOn BharatMatrimony coupon page to get the latest offers and discounts while searching for your perfect match.
Why BharatMatrimony?
Send instant messages to matches you like.
Prime membership gives you government-verified profiles.
View complete information of the profiles. (Kundli, education, etc)
4. CommunityMatrimony

CommunityMatrimony is the best matrimonial app that offers exclusive matrimonial services for free. It is community-based and has helped thousands of Indians find the perfect life partner. Here you can find matches from various religions, countries, NRIs, etc. Making privacy a top priority, CommunityMatrimony offers connectivity and convenience to all its users. With free registration, CommunityMatrimony is a perfect platform for people. Check for offers and discounts on the GrabOn CommunityMatrimony coupon page to get more benefits.
Why CommunityMatrimony?
Offers a 100% safe and secure process for matchmaking.
Has a user-friendly interface and various features.
Shortlist profiles based on your preferences.
5. Sangam

Sangam is a trusted emerging matrimonial with over 20 lakh profiles. It provides detailed family and background information that helps you choose profiles with confidence. With filtering and blocking systems, you can see the profiles relevant to you. Interact with like-minded people smoothly through the signup process and save your favorite matches for future viewing.
Why Sangam?
Upgrade to premium membership and get benefits at an affordable price.
Search for profiles from every location, religion, and community.
The app comes in many languages such as Hindi, Telugu, Tamil, etc.
6. Betterhalf

Betterhalf believes in the importance of compatibility in the partner-search process. Search profiles from various locations and communities without any hassle. Here, you can search for a Shaadi partner as per your marital status such as divorce(awaiting), divorced, widow, or unmarried. At Betterhalf, you only get Gov.ID-verified profiles as per your interest and compatibility. With a click on a 2-min personality quiz and 16 behavioral traits, you can make your partner search easy and guaranteed.
Why Betterhalf?
You can view received matrimonial requests instantly. You can become trustworthy by getting a crown badge to shine among other matchmakers.
Get up to 50 match-compatible recommendations.
Get 10 times the visibility with a 24-hour boost option to your Shaadi profile.
7. M4Marry

M4Marry is the best app that is popularly used by the Telugu region and is a preferred destination for people from Kerala, AP, Telangana, Tamil Nadu, and Karnataka. Its user-friendly interface helps you with a quick registration, profile updation, viewing recommended profiles, getting notified, searching for profiles, etc. Grab additional benefits by subscribing to M4Marry Royale and M4Marry Active Plus.
Why M4Marry?
You can view the contact details of interested profiles.
It app comes with a feature called "Surprise me" where you shake your phone to find a match.
It is programmed with enhanced levels of security and privacy controls to safeguard your information.
8. Intimate Matrimony

Intimate Matrimony is one of the fastest-growing matrimonial portals that provides matchmaking services for Hindus, Christians, and Muslims in Kerala. With its new improved features, you can expand the opportunity to identify more profiles easily. Intimate matrimony?s customer service assists you with all the guidelines for partner search and payment options. It offers an app that occupies less storage space and keeps your information 100% secure.
Why Intimate Matrimony?
You get services from outlets, online services, and intimate royal matrimony where you get an exceptional matrimonial matchmaking experience.
You can view the profile details, and send and receive interest messages from suitable members.
9. Jodii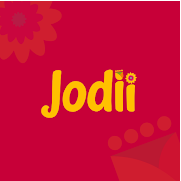 Jodii is a matrimonial platform where you can find matches from factory workers, technicians, retail salesmen/salesgirls, AC technicians, drivers, cooks, delivery executives, tele-callers, and BPO workers, security guards, and more. Potential matches can be found on Jodii for those with an education level of Diploma, Polytechnic, 12th, 10th standard, or lower. This app comes in 10 languages (Hindi, Tamil, Telugu, Marathi, Gujarati, Bengali, Malayalam, Kannada, Punjabi, and Oriya). There, this is a great platform to find matches beyond what relatives, brokers, and marriage bureaus can offer.
Why Jodii?
Jodii's affordable packages get you benefits such as contact numbers of the matches (phone/WhatsApp).
You can also view horoscopes for the profiles you like.
You have the option to hide your profile photo.
10. Nest Matrimony

This matchmaking platform combines a human element with sophisticated AI-based technology to find your perfect alliance. Nest Matrimony blends technology with tradition by placing a high priority on user privacy. It gives you complete control over your profile to  help you identify and get in touch with potential partners. Nest Matrimony has helped marriages happen across various communities, such as Kerala Community-Nair, Ezhava, Christian-Roman Catholic, Thiyya, Muslim-Shafi, Mapila, etc.
Why Nest Matrimony?
You get customer care and mediation service support till your marriage.
You get a personal advisor, get your profile highlighted, get verified, and go through safe matching procedures.
11. Love Vivah

Love Vivah is the first matrimonial app that links Aadhar to its profiles. Its unmatched services, latest technology, and profile verification through UIDAI set it apart from other Indian matrimonial sites. Find matches from all around India from different communities and languages. Its strong privacy settings enable users to safeguard their information. Here, you can create a profile for free, view full profiles, increase your profile credibility by uploading pictures, and get updates on the latest offers and discounts on the GrabOn Love Vivah coupon page.
Why Love Vivah?
Put your relationship manager to work for you and enjoy more convenience.
Offers LV Elite an exclusive matchmaking service for the elite.
LV Guaranteed Vivah guarantees a match within 18 hours or your money back.
12. Hans Matrimony

Hans Matrimony shows you profiles based on the experts' experience and preferences. Get introduced to 100% offline verified profiles who are like-minded. Hans manually prescreens profiles based on your personality and preferences. This app is mostly used by parents who are in search of a groom or bride for their children. It explores the traditional way of "Vivah Sammelans", where you find hundreds of individuals. Hans Matrimony also provides horoscopes and kundalis on request. This platform helps find a partner no matter their marital status or language.
Why Hans Matrimony?
This app has verified matches from 50+ temples in India.
A multilingual matrimonial app for all adults and the aged population.
Get free Kundli matching to understand the couple's compatibility.
How To Choose the Right Life Partner?
Here are some of the tips that you can follow to choose the right life partner:
Connect with someone who is easy to talk to
You need someone with whom you can easily strike up a conversation. By doing things together, you can avoid boredom and enjoy spending time more.
A potential partner with the same interests
It?s important to look for someone who has the same interest as you which you both would love to do together.
Consider your partner's intelligence
It is important to think and find solutions, and that is only possible when you and your partner see eye to eye in all situations.
You shouldn't be afraid to have standards
Consider choosing a partner by keeping your and your family's standards in mind.
You should respect one another
It is important to be with someone who acknowledges your dreams/goals and personality throughout your life!
The credibility of your potential
Trust is earned when actions meet words. So to lead a happy life you both need to trust each other.
Make time for each other
Along with love, it is crucial to spend time together and enjoy each other?s company.
Wrapping up
It is important to choose a life partner that makes you feel loved every day! With this list of matrimonial sites, you can look for a potential partner online.
Faqs
Are there free matrimonial sites?
Yes, matrimonial sites like Vivaah, Jeevansathi, and Shaadi offer free matchmaking services.
What are the best sites for matrimony?
BharathMatrimony, Jeevansathi.com, Shaadi.com, SimplyMarry.com, MatrimonialsIndia.com, etc are some of the best sites for matrimony.
Are MatrimonyDOTcom and ShaadiDOTcom the same?
No, MatrimonyDOTcom and ShaadiDOTcom are not the same.