It's that time of the year again! Diwali is around the corner and we can already feel the festive spirit in the air. Street markets full of beautiful diyas, decorative lights all around, and sweets of all kinds, can you not feel Diwali already? A stroll around the residential colonies will please your eyes with the houses decorated with bright lights like a beautiful bride! The festival of lights and happiness is all set to sprinkle joy in the air.
Besides anything else, Diwali is a silent competition for art enthusiasts who like to draw colorful Rangoli designs. The thrill of scrolling through the internet to find the most unique rangoli design in the whole neighborhood is another feeling altogether and you can't deny! It's nothing less than a competition to draw that perfect design and let the compliments flow in.
However, to help you with some easy rangoli designs, I've curated a list of images and ideas to draw that sparkling design and put all your neighbors in awe! Check out some amazing Diwali rangoli patterns and put your skills at work. And in case you and art aren't good friends, we have some beautiful
rangoli stickers online at great discounts! Also, check out the rangoli stencil set and rangoli making sets to make the work easy for you!
It's time to ace that #RangoliSelfie this Diwali! Check out the entire post to find some simple rangoli designs for Diwali and also to learn how to make rangoli if you already don't know!
Top 20 Easy Rangoli for Diwali 2020
Decide the significance of your Rangoli and then check out the latest rangoli designs according to your preferences. Whether it's deity figure that you want to create using your colors or an idea, a geometrical design or anything else, there's a suitable design available to spur your imagination.
Rangoli Designs With Colours
Get all the kinds of artificial colors to draw your rangoli design in beautiful symmetry. The latest rangoli designs will not only make your Diwali decoration look really attractive but also add a touch of mythological significance of welcoming Lord Ram and also Goddess Laxmi, the one who brings prosperity.
Suggested Reading: Save On Everything with GrabOn's Bachat Wali Diwali
With these beautiful rangoli designs, you can add an artistic touch to your rangoli this Diwali.
1. Flower rangoli design using colors
2. Simple rangoli design using pen and colors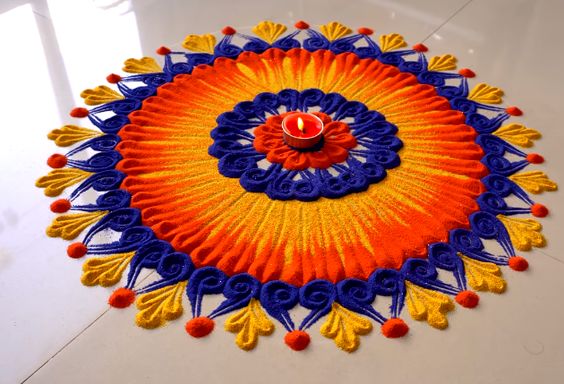 3. Ganesh rangoli design
4. Easy rangoli design for Diwali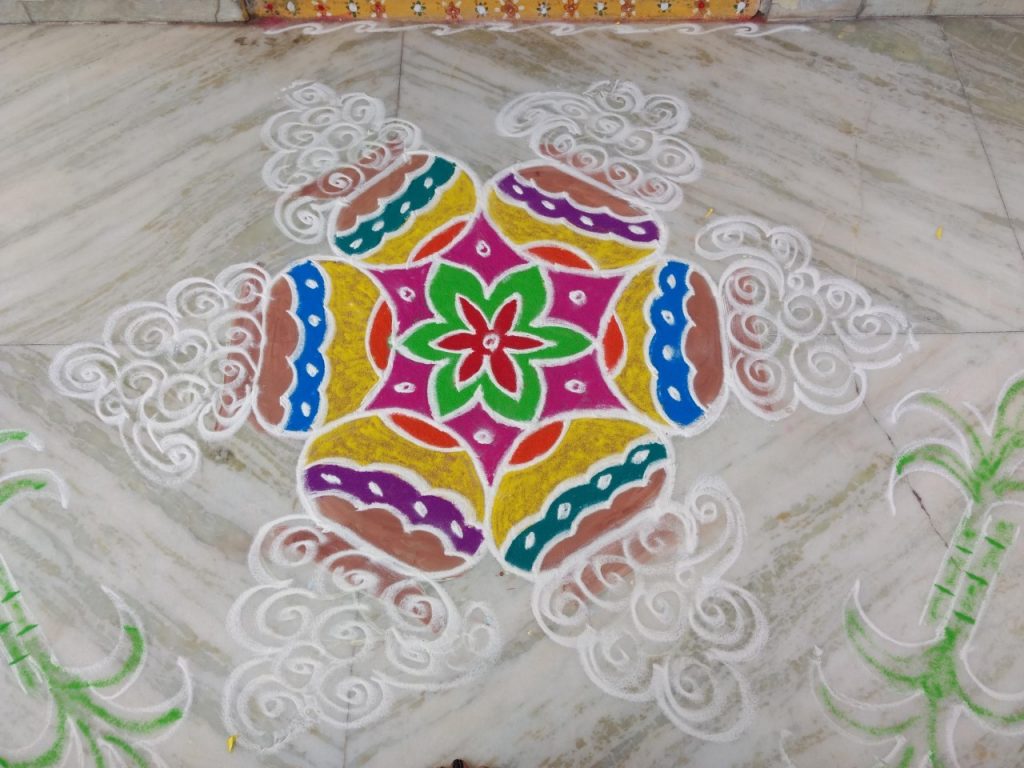 5. Sand Art Rangoli For Diwali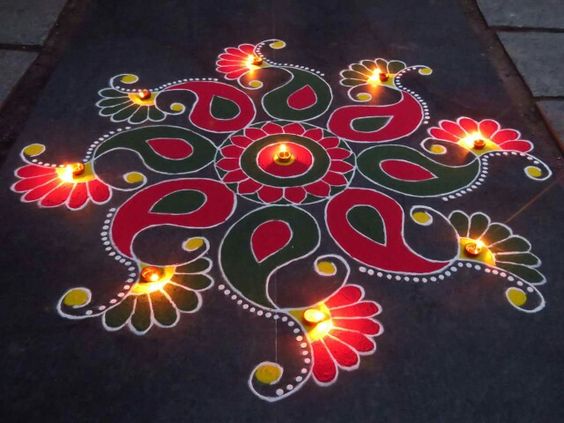 Flower Rangoli Designs For Diwali 2020
Popularly known as Kolam in Tamil Nadu and Pookalam in Kerala, a flower carpet or a flower rangoli is basically rangoli patterns made with fresh flower petals. You can draw your favorite rangoli design and decorate it with colorful flower petals. Pookalam is very popular in the state of Kerala during the Onam festival. This Diwali, decorate your home with a beautiful Pookalam and let the guests get enchanted by the fresh fragrance of your Diwali flower rangoli.
1. Flower rangoli for office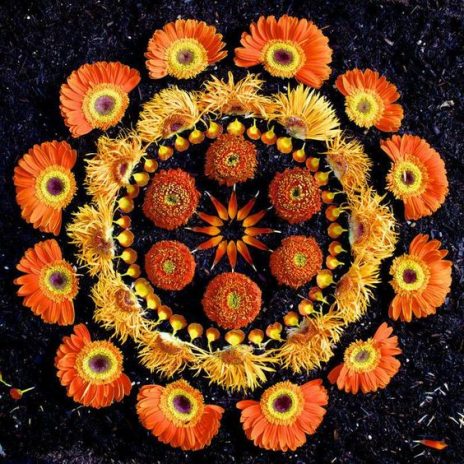 2. Another beautiful flower rangoli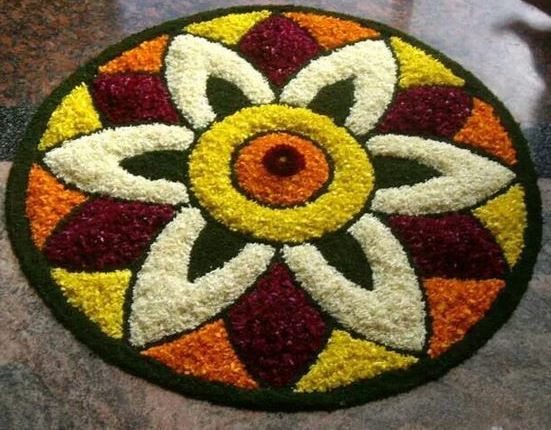 3. Fresh flower petals rangoli for Diwali 2020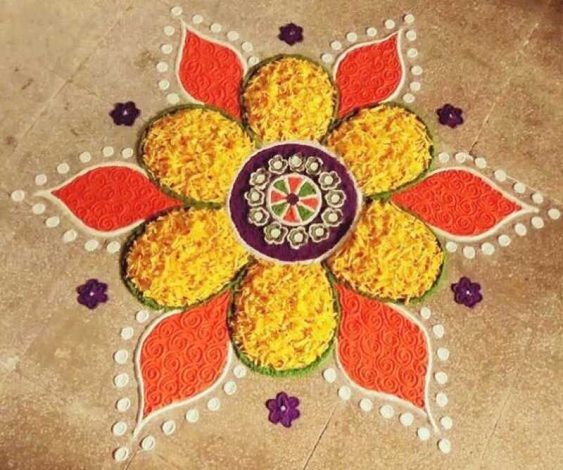 4. Small flower rangoli idea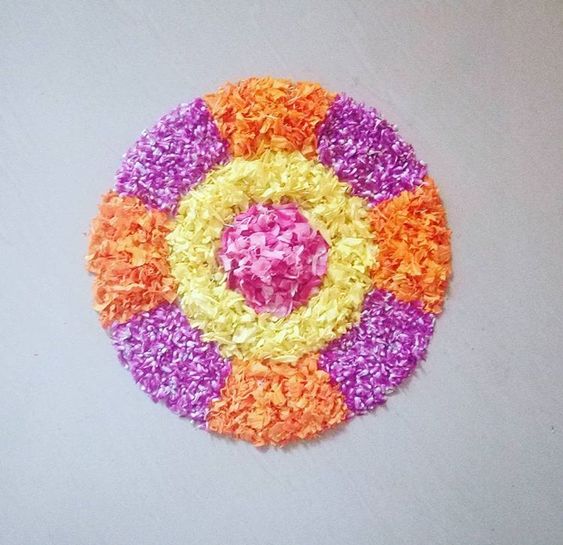 5. Simple rangoli design with flowers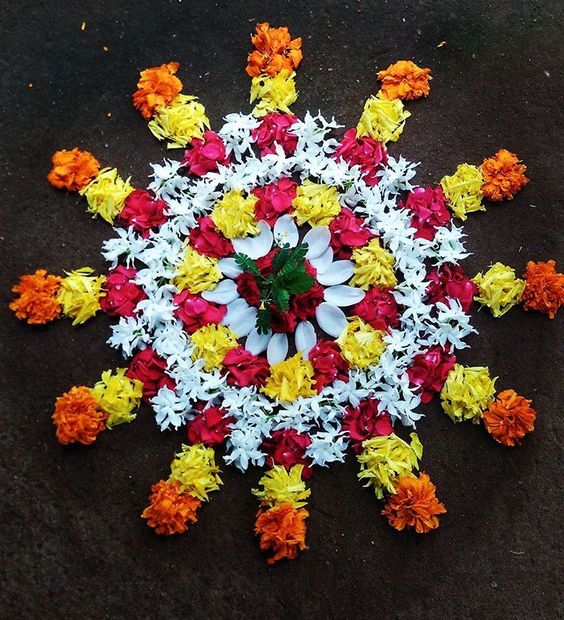 Simple Rangoli For Diwali Using Diyas
Who doesn't like the gleam of diyas on Diwali? Incorporate rangoli designs with diyas and let the flame shine bright. Pick these easy to make latest rangoli designs with diyas and tea-lights. You can also organize a diya painting competition or a diya decoration competition for the kids and other family members and add some fun to the activity. A little game can help you make memories for a lifetime.
1. Diya shaped rangoli for Diwali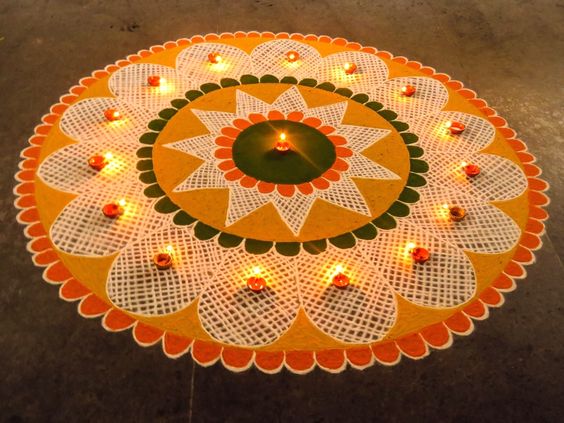 2. 3D Rangoli designs using diyas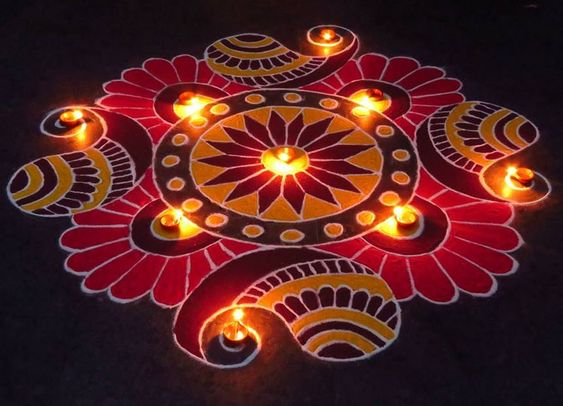 3. Rangoli design using Diyas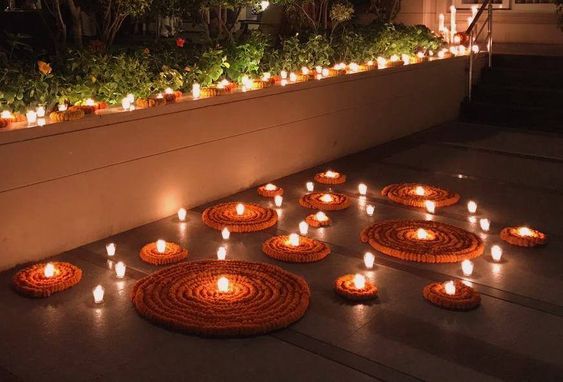 4.  Diya shaped rangoli design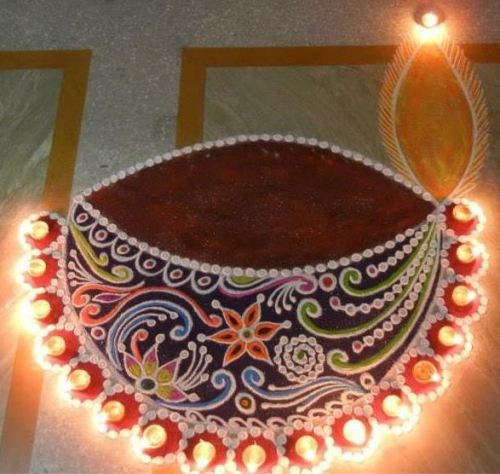 5. Beautiful rangoli design for Diwali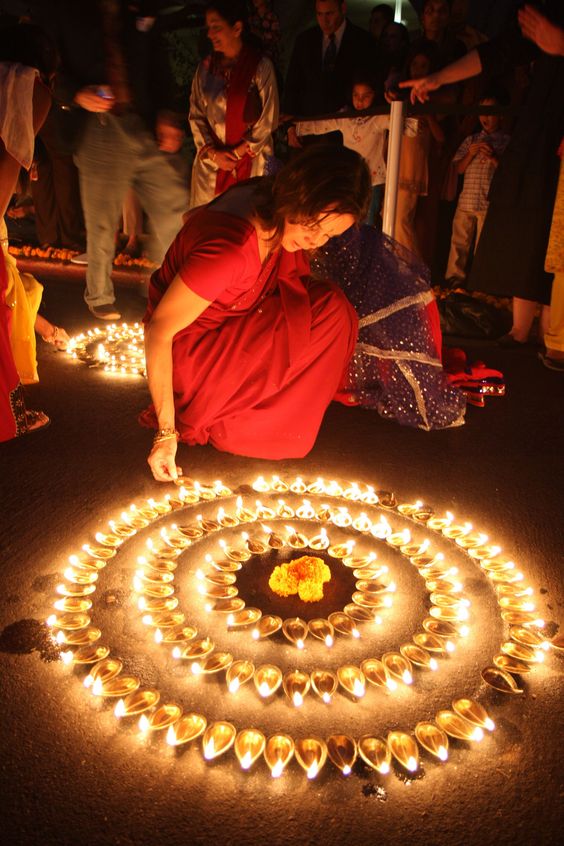 Floating Rangoli, FTW!
Getting nightmares already? Here's a quick fix for you! How about making a floating rangoli this festival season? Floating rangoli is a mix of flowers, floating candles, and other decorative items. You can make patterns with flowers and candles and let them float. Floating rangoli can be sustained for multiple days. It's really easy to make and can add charm to any part of your home. Whether it's your verandah or the drawing-room, or any other place for that matter, a simple floating rangoli can work wonders. Here are some of the best floating rangoli ideas that you can check and replicate.
1. Easy rangoli designs with flower petals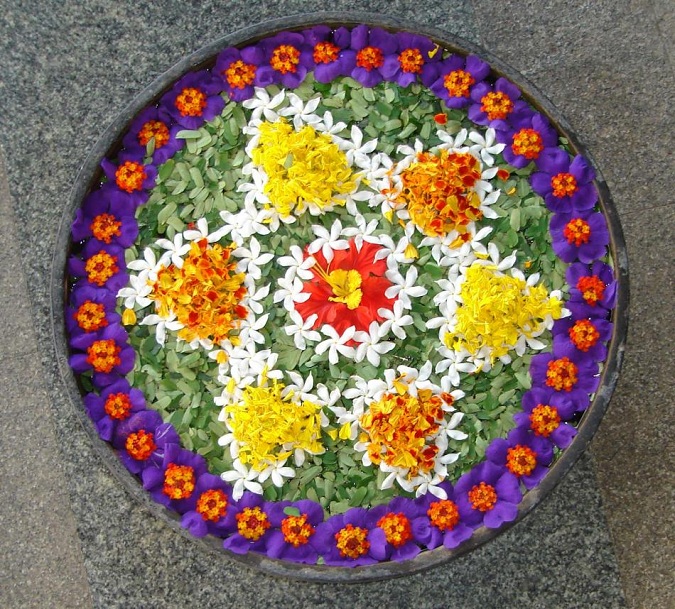 2. Another floating rangoli for Diwali 2020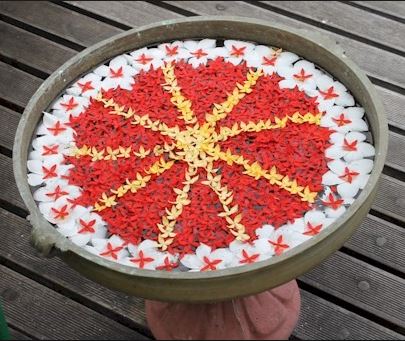 3. Here's a video to help you make rangoli on water
4. A simple floating rangoli design idea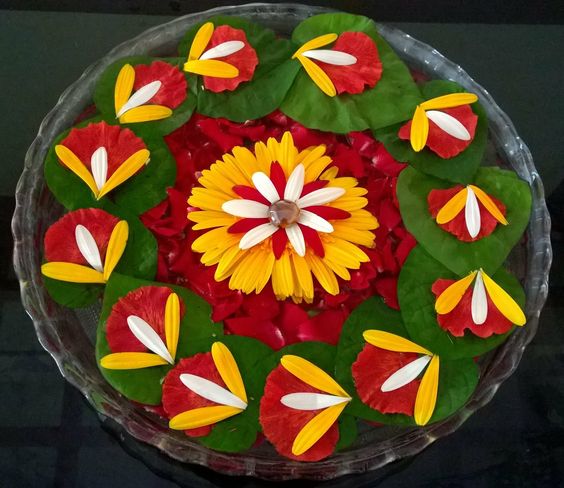 5. Marigold flower floating rangoli design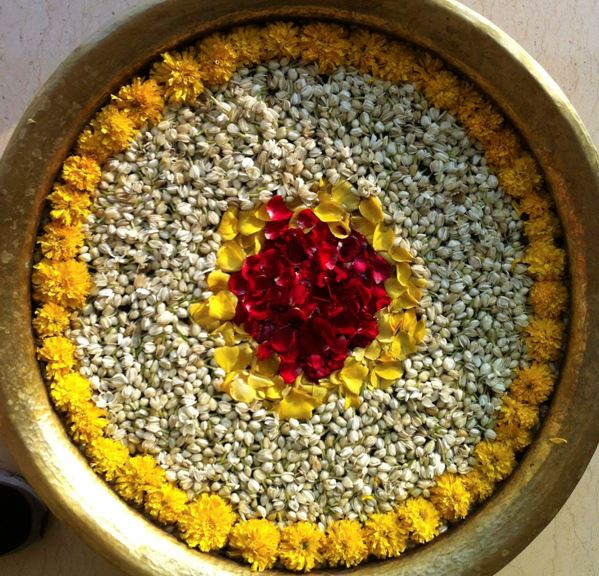 Also read: Top 5 Diwali Sweet Dishes
You can always add a personal touch to your rangoli. Tweak the designs the way you want or painting an idea in the form of a rangoli design. Though most amateurs or average artists look for simple and easy rangoli designs for Diwali. But if you are a pro at rangoli making, look at these contemporary rangoli designs and replicate them at rangoli making competitions.
Another masterpiece for you –
Isn't Ganesha rangoli the best option?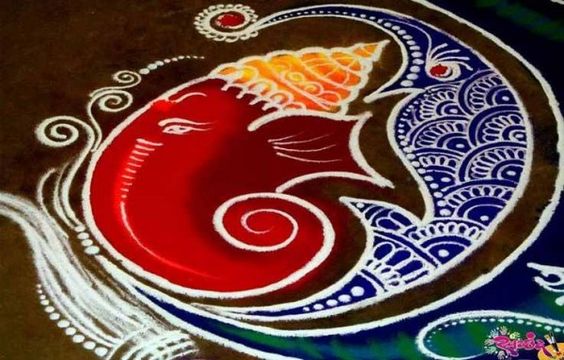 With these pictures in place, you just need to wait for the Diwali day to bring out the artist in you and make the best rangoli ever. Whether it's your college corridor or the entrance of your house, or maybe a temple. Draw these beautiful designs of rangoli for Diwali and impress people with your skills. Send us your rangoli selfies on Instagram and we'd love to repost them! Happy Diwali, in advance!
Image Credits:
stylesatlife
homemakeover.in
youtube
Pinterest
Preethi reddy
IndiaMarks
easyday.snydle.com