Pongal ( known as Thai Pongal in Tamil Nadu) is a harvest festival celebrated in India. Being one of the most auspicious festivals, it brings people good fortune. This four-day festival is also known as Makara Sankranti in other parts of the country and is held between 14th January 2023 to 17th January 2023. It is celebrated by people of different ethnicities like Bengalis, Telugus, Punjabis, and most other sects and cultures throughout India. Being the festival season and that there will be a Pongal Sale, a lot of people tend to purchase.
Food indeed does play an integral role in all the festivals. It is something that brings people together. It's interesting that a festival and a dish can have the same name. The festival is widely celebrated and the latter being savored. People go on a cooking spree, preparing sweets in generous quantities and distributing it to their family and friends. If you are looking forward to preparing something sumptuous and absolutely delicious at this festival, check out our list of Easy Pongal Dishes.
Some Special Pongal Recipes To Try In 2023
When you think of the Pongal festival, you think of the many delicious dishes you get to cook as well as eat. It's about getting into the kitchen early morning and start preparing an expansive menu of Pongal food. But we wish to keep it easy for you. We want you to eat tasty traditional food on Pongal without breaking too much sweat. These dishes are not only scrumptious but are also very easy to make.
1. Chakkara Pongal
2. Ven Pongal
3. Paal Payasam
4. Murukku
5. Traditional Sambar
6. Kesari
7. Vada
8. Teel Barfi
9. Puran Poli/Bobbatlu
10. Bisi Bele Bath
11. Thayir Sadam
Here Are Some Special Pongal Recipes
Chakkara Pongal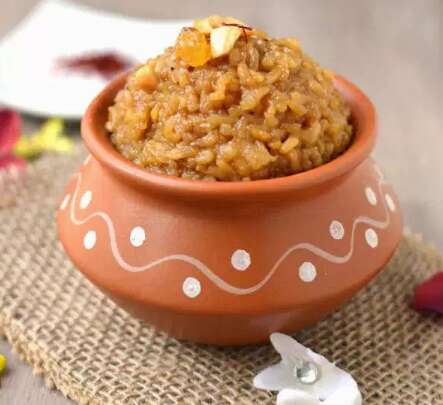 Chakkara Pongal is a must during this harvest festival. It is made out of the harvested rice and offered to the Sun God. This easy to make, tasty dish is prepared using loads of jaggery, a generous helping of desi ghee and dry fruits. This is a delight to all the sweet loving Indians.
Key Ingredients for Chakkara Pongal

½ cup rice
⅓ cup moong dal
4 cups water
½ cup jaggery chopped
1 pinch of edible camphor
5 green cardamoms
1 clove
5 tablespoons Ghee
20 cashews
1 tablespoon golden raisins
Ven Pongal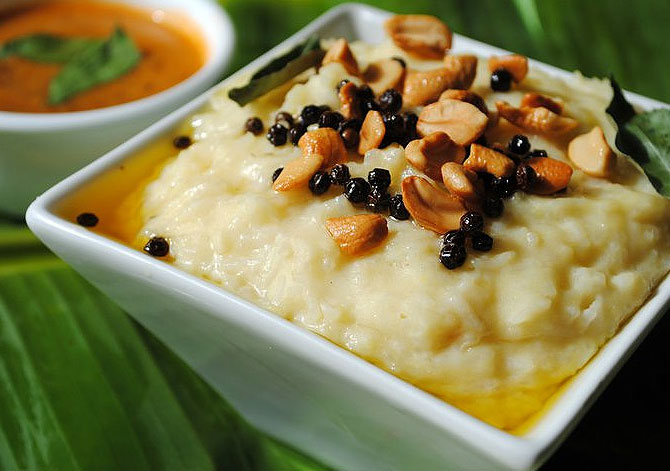 Unlike its predecessor, this variety of Pongal is a far cry from the sweeter version. This spicier version of Pongal tastes equally yummy. It is prepared with ghee and pepper pods and served with coconut chutney or sambar. It is considered to be one of the best Pongal special dishes both to prepare and to consume.
Key Ingredients for Ven Pongal

½ cup rice
¼ cup moong dal
½ teaspoon cumin seeds
⅛ teaspoon asafoetida
1  teaspoon ginger chopped
3 cups water
1 teaspoon cumin seeds
1 teaspoon black peppercorns
1 sprig curry leaves
10 to 12 cashews
2 to 3 tablespoons Ghee
Paal Payasam/ Kheer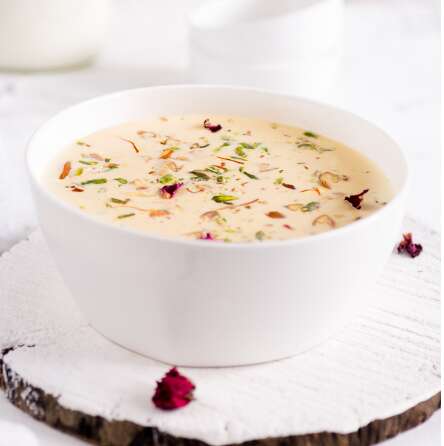 The oh-so-famous famous recipe for every festival is Kheer ( also known as Paal Payasam). It is a tradition for Punjabis to have Kheer for this festival. Kheer or rice pudding has different variations throughout the country like payasam in Tamil Nadu, Kerala, and Mistanna or Payesh in West Bengal but the one thing that has remained the same throughout the length and breadth of the country is the signature taste of the dish.
Key Ingredients for Kheer
¼ cup basmati rice
1 litre of whole milk
6 tablespoons sugar
½ teaspoon cardamom powder
1 pinch of saffron strands
1 tablespoon sliced almonds
1 tablespoon sliced cashews
1 tablespoon chop
Murukku
Murukku, popularly called Murukulu, is one of the flavorsome snacks prepared by the people in South India. This deep-fried snack is usually made of spices, dal, and rice flour, along with seasonings. Usually, most of the households in South India have their own variations and possess a unique taste as per state. The name derives from Tamil, meaning Twisted. Murukulu in other regional languages is called dantkali on Odiya, Chakli is Maharashtrian, jantikalu or chakralu or murukulu is Telugu, chakri in Konkani, and Gujarati. Interestingly, just as the names vary from each state, so does the taste. But what are the key ingredients required to make these delicious murukulu? Read below!
Key Ingredients of Murukku
3 cups of flour
6 tablespoons of butter
1 cup urad flour
2 Tablespoons of Whole Cumin Seed
And 1 Teaspoon of Asafoetida
Traditional Sambar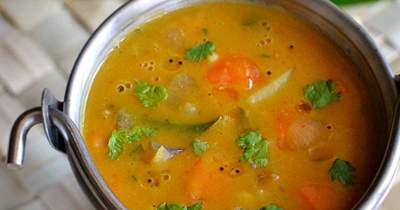 No meal is complete without the traditional South Indian Sambar. During Pongal, this dish is usually made with 9 different vegetables. It is best served with Ven Pongal. You can have this conventional Sambar with Idli or Rice.
Key Ingredients for Sambar
⅓ cup tur dal
3 cups water
¼ teaspoon turmeric powder
½ tablespoon tamarind pulp
1 tablespoon sesame oil or coconut oil
⅓ cup pearl onions
⅓ cup diced tomatoes
2 to 3 drumsticks
1 pinch turmeric powder
2 tablespoons sambar powder
salt as required
½ teaspoon mustard seeds
1 to 2 dry red chilies
5 to 6 fenugreek seeds
10 to 12 curry leaves
2 tablespoons of chopped coriander leaves
Kesari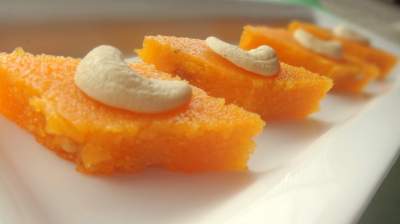 For all the times when you run out of sweets or just happen to have a sweet craving, this dish is your best bet. It is simple, tasty and super easy to make. Line up just a few ingredients and with a prep time of less than 15 minutes, you are all set. If you haven't had this sweet, now is the time to make it, for it is bound to fill your mouth with sweetness.
Key Ingredients for Kesari

6 tablespoons Ghee
4 tablespoons cashews
1 tablespoon raisins
1 cup fine rava
1 cup sugar solution
3 pinches of saffron strands
3 drops natural orange color extract
½ teaspoon cardamom powder
1 pinch of edible camphor
Vada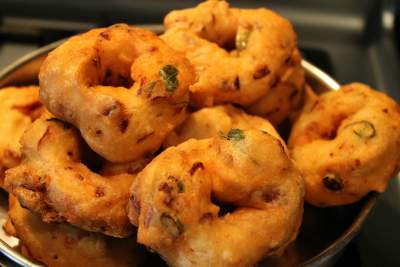 The best thing to club with sambar and coconut chutney is vada. Be it meduvada or masala vada, both are unique in taste and are absolutely delicious. Not just a typical South-Indian breakfast, Vada is also one of the common traditional Pongal dishes.
Key Ingredients for Vada
1 cup urad dal
3 cups water
3 to 4 tablespoons water
½ teaspoon cumin seeds
½ teaspoon black peppercorns whole
1 tablespoon chopped curry leaves
⅓ cup finely chopped onions
1 teaspoon chopped green chilies
1 teaspoon finely chopped ginger
1 pinch asafoetida
¼ cup chopped coconut pieces
2 tablespoons chopped coriander leaves
½ teaspoon salt
Teel Barfi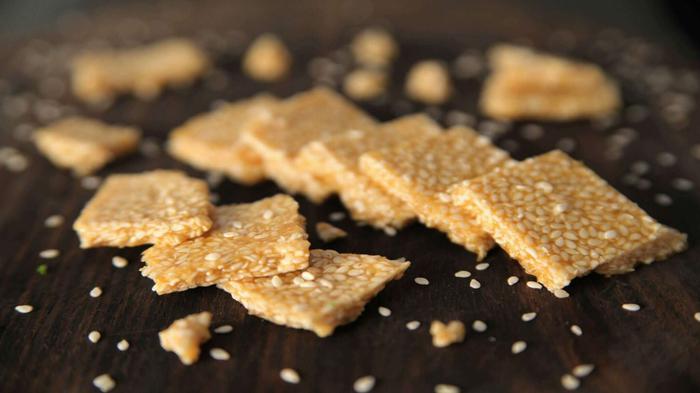 A famous sweet is prepared during Makar Sankranti in Bihar and Jharkhand. These sweet munchies called Teel Barfi or Til ki Barfi are prepared with sesame seeds (Teel or Til), khoya, ghee and sugar. They provide you with the nutrition needed for the body. They are both, healthy and delicious.
Key Ingredients for Teel Barfi
1 cup cashews
½ cup sugar
5 tablespoons water
1 tablespoon Ghee or coconut oil
1 teaspoon chopped rose petals
Puran Poli/Bobbatlu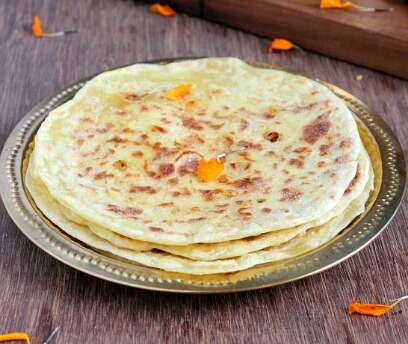 This is a very famous and traditional sweet dish for Pongal. It is popularly known as a sweet flatbread. It is prepared with Bengal gram dal and coconut along with ghee. Puran Poli is a delicacy that is enjoyed throughout Maharastra, Gujarat, Tamil Nadu, Goa and other regions of West and South India.
This is a must-have Pongal delicacy for the sweet-tooths of India. It is the kind of sugariness that explodes in your mouth and the flavour sticks for hours.
Key Ingredients for Bobbatlu
1 cup whole wheat flour
1 cup all-purpose flour
5 tablespoons oil
½ teaspoon salt
¼ teaspoon turmeric powder
1 cup chana dal
4 cups water
1 cup jaggery
½ teaspoon green cardamom seeds
¼ teaspoon nutmeg powder
Bisi Bele Bath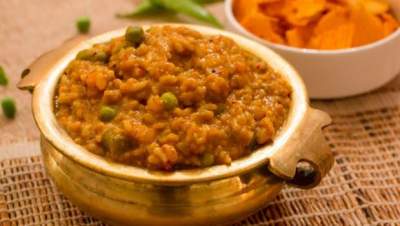 This dish is considered special. It is best served with appalam and a generous helping of ghee. A mouthful and you are sure to eat more. It is a wonderful way to wrap up your Pongal meal. We suggest you relax or take a nap after this heavy rich meal.
Key Ingredients for Bisi Bele Bath
1 cup regular rice
¼ cup raw peanuts
¼ teaspoon rock salt
6 cups water
¾ cup arhar dal
½ teaspoon turmeric powder
1 medium carrot
20 french beans
½ cup peas
4 small brinjals
1 medium onion
1 medium tomato
3 tablespoon bisi bele bath masala
4 tablespoon Ghee
1 teaspoon mustard
2 to 3 dry red chilies
15 curry leaves
¼ teaspoon asafoetida
20 cashews
Thayir Sadam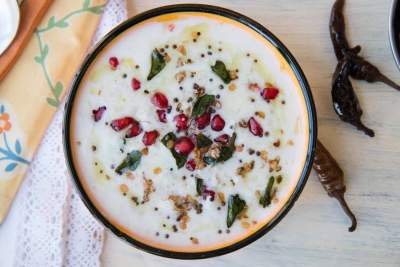 After consuming all that spicy drool-worthy food, one definitely needs to have a bit of curd rice for closers. You can mix pomegranates with it or have it with the black dried chilies. No South-Indian household is done eating without a plate of curd rice to round it off.
If you do find/ think any traditional dish needs a mention here, do share with us. We would love to hear from you all. Happy Pongal and Makarsankranti in advance!
Key Ingredients for Thayir Sadam
1 cup yogurt
¼ cup milk
1 green chilli chopped
1 teaspoon finely chopped ginger
1 teaspoon curry leaves
1 tablespoon coriander leaves
1 tablespoon sesame oil
½ teaspoon mustard seeds
½ teaspoon urad dal
5 to 6 curry leaves
⅛ teaspoon asafoetida
1 to 2 tablespoons pomegranate arils
1 tablespoon coriander leaves
What Are Pongal Dates in 2023? 
Pongal celebrations will begin on the 14th of January, 2023, and end on the 17th of January, 2023.
Pongalo Pongal!