Diwali, the festival of lights, is here! The Amavasya night when the darkness is engulfed by hundreds of brightly lit diyas and electrical lighting. Every house is decorated with lights and glitters with happy celebrations all around.
Diya or the earthen lamps form the basis of the celebration. They have been used from time immemorial for festivals and formal religious events. From a simple style, it has evolved into a more artistic form. From the simple small diyas to the big fancy ones, each of them is viable for a place at our homes. For any Hindu celebration, the earthen lamp is a symbol of tradition and beauty. The older simple diyas still have the old world charm to it. Many people still buy them to decorate their temples and houses.
But did you know about the significance of lighting diyas on Diwali? Diyas stay on for a long time thus lighting the surrounding area for very long, sometimes throughout the night. They increase the aesthetic appeal of the surrounding. When beautifully decorated, it can make any place mesmerising. They remove the darkness and brighten up the atmosphere. Similar to the essence of Diwali the festival which stands for the victory of the good over the darkness or the evil. They give forward hope symbolising the light that never ends when you feel it. Just like happiness and the light in life that never ends until you keep on working hard for it. The diyas also stand for purity, goodness, good luck, and power.
Deeper meaning of diyas
Oil – stands for the negative qualities in human beings like hatred, jealousy, and greed
Cotton – means the soul of a man
When the oil is burnt by the wick, the light comes into the picture. Thus the diya stands for getting rid of the bad virtues and heading towards goodness and light.
When to buy diyas on Diwali?
It is recommended to buy diyas on Ashwin Purnima that occur 15 days prior to Diwali. This gives it enough time to completely soak inside the water and thus it can be ready for Pooja on the Diwali day. These days people prefer buying diyas online. We recommend that you buy it from a local vendor as it might bring a smile to a family this festive season. However, if it is not possible then you might want to checkout Amazon Coupons and Offers using which you can buy it online.
Types of Diyas that you can get this Diwali
Let's get to know more about diyas. There are different types of diyas available in the market, some of them are listed down below:-
1. Earthen Diyas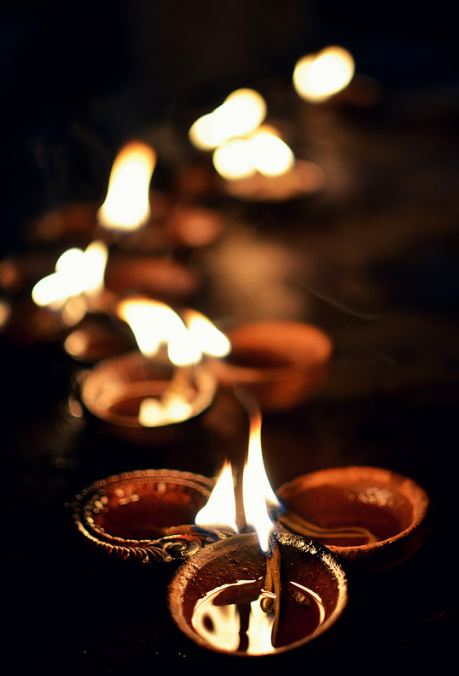 The simple diyas are made from clay and baked in the sun. These diyas are of great importance for celebration and religious prayers. The beauty of simple earthen diyas is totally unmatched. These diyas add to the income of a certain section of society so it's always advisable to prefer these over any other diyas. These are eco-friendly as well as support the livelihood of a lot of families.
Earthen diyas come in various shapes and designs.
Price: Re 1 per piece to Rs 10/- per piece
2. Porcelain Diyas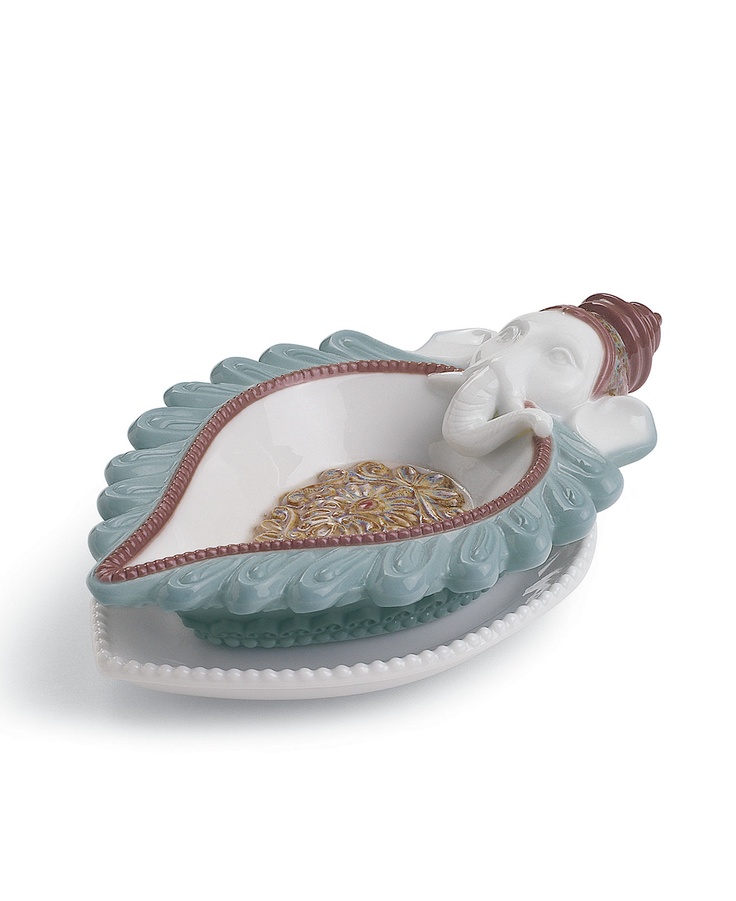 This Diwali decor diyas are made of china clay and often have the goddess Lakshmi and Ganesha carved on them. The Porcelain diyas are a little costly for one-time use but they definitely add beauty to the prayer tray. Go for their not-so-traditional diyas that are beautifully created and add a dash of uniqueness in Diwali decoration this year.
3. Brass Diyas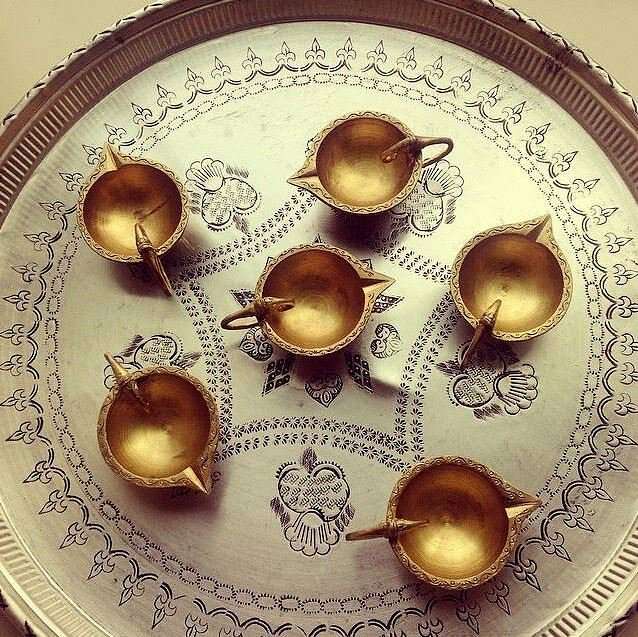 The diyas are made out of brass and available at affordable prices. Another option in metal diyas, these are the most-common diyas used in households for daily prayers. The brass diyas are very easy to use and clean and often come with slightly carved designs. They come in various sizes for spiritual purposes.
4. Iron diyas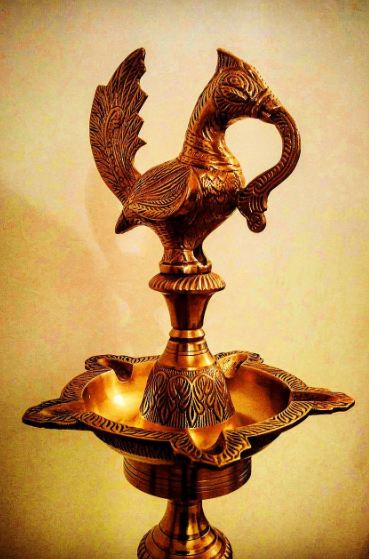 It is said that iron diyas are used for please 'Shani' god or Saturn. The diya is usually lit with gingelly oil and offered to the lord. Iron diya often looks really royal in a well-decorated temple in your home. Pick a beautifully carved iron diya and add a royal look to the spiritual corner of your house this Diwali.
Iron diyas are available online as well as offline and can be found in various beautiful designs. Look for the best and add another antique show-piece to your home's decoration.
5. Silver Diyas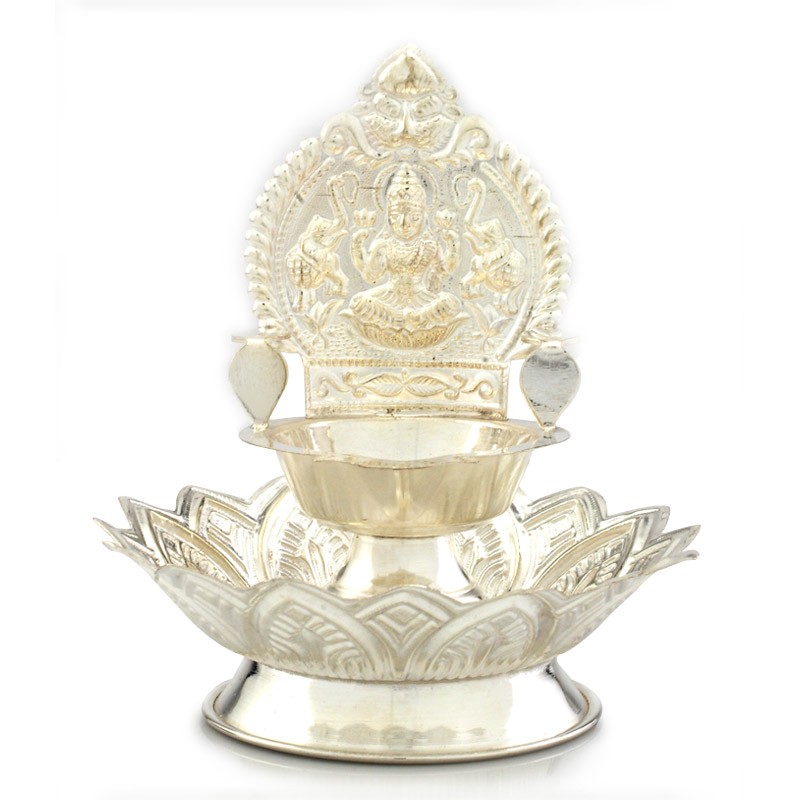 The silver diyas are believed to ward off poverty and financial problems from home and offered to the Moon. Besides their spiritual benefits, Silver diyas are extremely beautiful and look really elegant. Place a silver diya in your home's prayer room and let it enhance the beauty like never before.
Silver diyas are very easy to clean and keep. you can wipe them off with a wet cloth or wash them directly with water. The diyas can also make for a beautiful Diwali gift to your family and near ones. Silver is a costly metal and so, this diyas can be kept safe and exchanged if need be!
Price: In between Rs 1000/- to Rs 10,000/- (depending on the weight)
6. Gold Diyas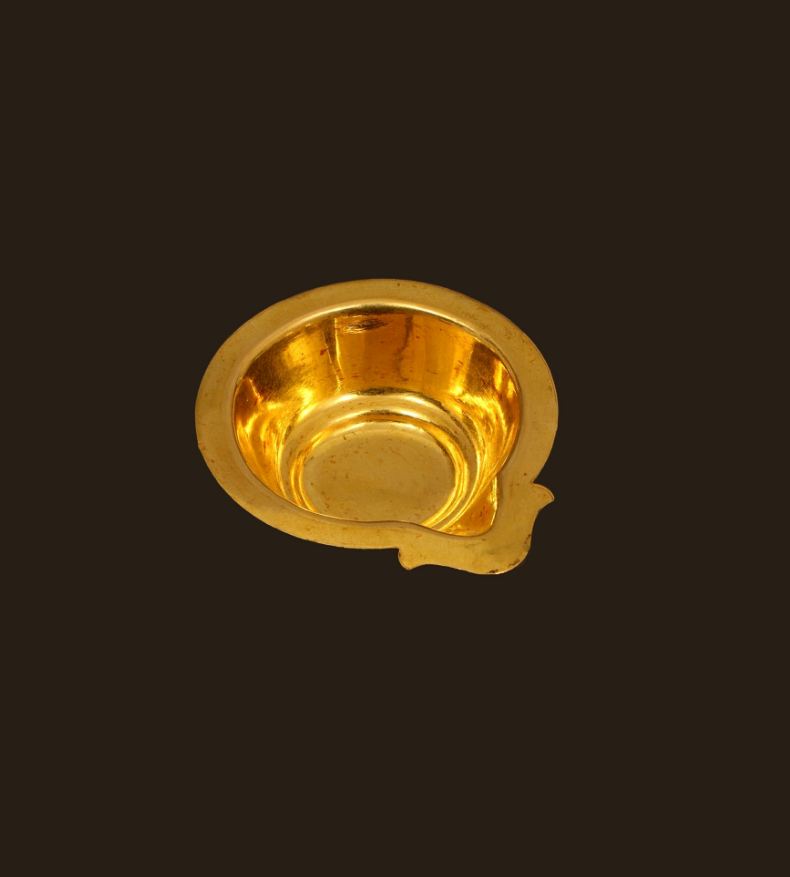 The gold diya is offered to Goddess Lakshmi and is believed to bring in good luck and wealth. Due to the rising rates of gold, it becomes quite difficult for people to afford a Gold diya. But if you can buy one, there's nothing better than that. Honestly, no matter which diya you lite, only a good human being can impress gods so this Diwali, let's focus on being a better human being!
A gold diya can be a great source of investment and can be kept for years.
Price: starts from Rs 5,000/-
7. Electrical diyas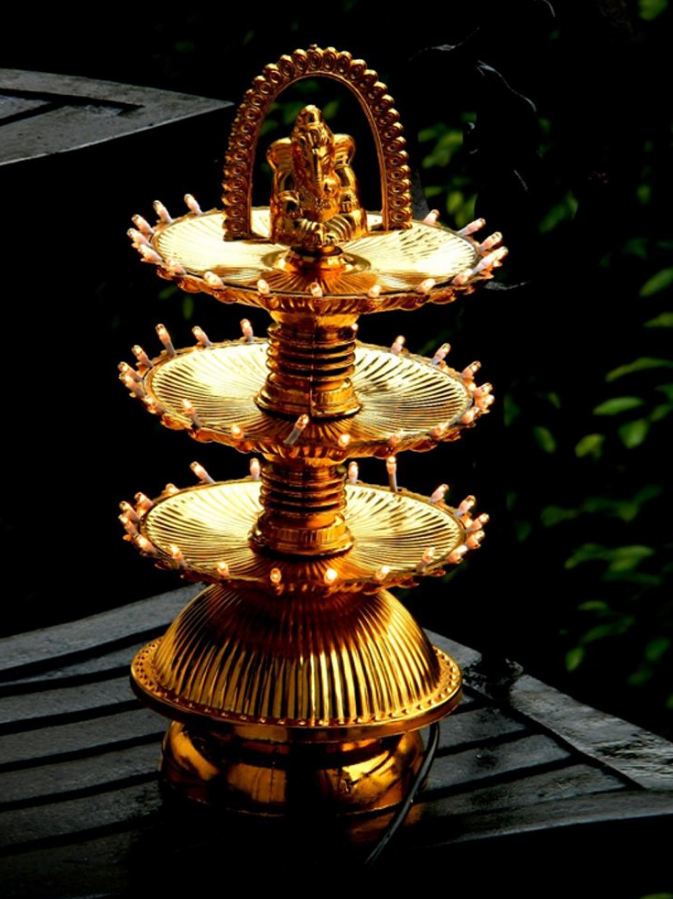 The electrical diyas are commonly used now and are a cheaper option when compared to the earthen diyas. As the festival approaches, you will have no dearth of beautiful electric diyas in the market. From unique designs to really minimalist diyas, you will have them all in your local markets. All you need to do is get these diyas home, connect them with a socket, and add beauty to the decoration.
Electric diyas can be used throughout the year and they make for a great lamp option. With limited electric consumption, electric diyas are the best option this Diwali.
Price: Starts from Rs 200/-
8. Terracotta Diyas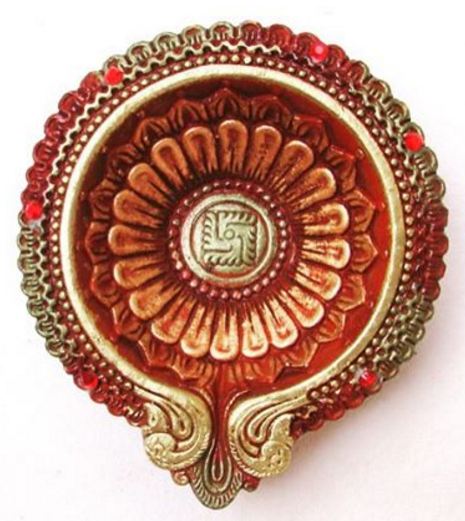 The terracotta diyas are the 'fancy diyas', they are usually designed in a very intricate way and a DIY can also be tried out with them. These diyas are commonly used for decorations.
9. Cowdung Diya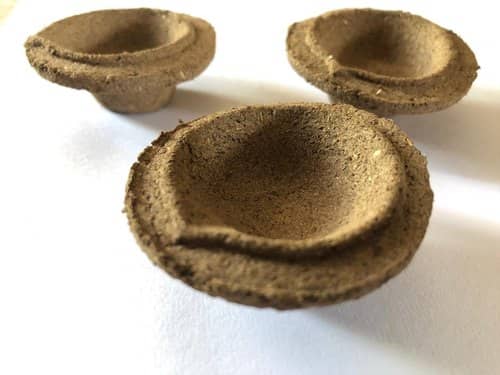 Cow Dung has many advantages. It's naturally obtained, and costs very less. They are also eco-friendly. Take the step towards eco-friendly Diwali by lighting cowdung diyas this time.
10. Crystal Diya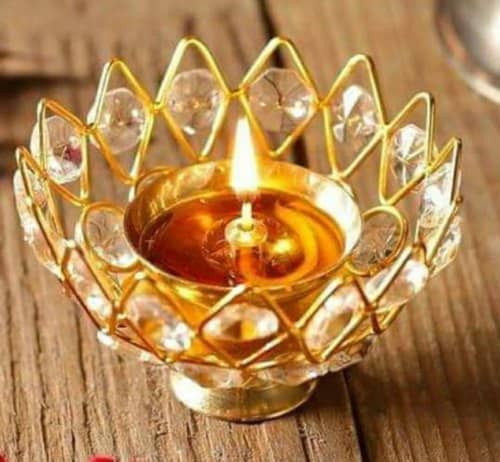 As the name suggests, the dyas shine bright like a diamond. They got crystals and that's going to make the entire room lit up. It is usually crystals on brass.  They reflect light, and happiness too! Give one a try this Diwali.
So which one are you going to buy? You could also choose colors in the diyas to match your other decorations. Irrespective of which one you decide to go with, all diyas bring in hope and joy. Burning any kind of diyas is a symbol of killing the bad emotions and moving towards unconditional love. It also means to remove the materialistic greed from the heart and create love and respect people in the purest form.
These are the few of the many varieties of diyas which are available in the market. Each diya has its own significance and uses. Order these styles from your favorite online stores and if you wanna save a few extra bucks, grab Diwali offers and coupons. You can use each of these diyas in accordance with the requirements of the celebration. Always remember diyas and gods have a strong relationship. So, this Diwali when you are using a particular kind of Diya always remembers the gods or the ritual it is used for. If you know more about the different kinds of diyas, please comment below, we would love to hear from you.
Image Courtesy:
Abhishek Asthana
GRT Jewellers
Vummidi Bangaru Jewellers
Snapdeal
Storeutsav
Shriyansapte
Indiamart