Here's wishing all the ladies out there a Happy Women's Day in advance. Have you ever been a part of a march for atrocities against women, or been a part of women empowerment programs or anything along the same lines? Irrespective of your answer being yes or no, you must be aware of the hurdles that revolutionaries taking part in such projects face. The revolutionary marches and empowerment programs are not new at all. There have been lots of such marches and revolutions in the past as well. They say, actions speak louder than words, but sometimes speaking up takes more courage than ever. It all starts with quotes, speeches, and marches.
Take a leaf out of these strong women's lives and their defiant displays of courage, bravery and above all else, standing up for what's right. No amount of words are enough to praise these strong women, however, we can show our support to their cause by gifting them something special, using only the best Women's Day Offers.
Women's Day would not have been happy but for these women!
We celebrate a day for women and wish each other a happy Women's Day on the 8th of March every year. But, none of these would have been possible without the protests and revolutions by many women and even men. There have been several progressive demonstrations in the past, be it during the revolutionary days in France or the modern day Argentina and India. Every day women around the world are tired of hearing the same old drab, disguised as jokes.
There are a lot of gender equality-related issues in the world that need to be addressed immediately. Women everywhere deserve to have basic rights like the right to vote, right to drive, right to wear what they want, etc. Pay gaps in companies across the world have to be brought down immediately. Maternity and period leaves should be provided to women, so that, they can work comfortably.
1. Washington DC Women's Suffrage Parade – This march was held only by women on the 3rd of March, 1913 for allowing women the right to vote. Thousands of women took part in this march and several others afterward and a major one again in 1915, following which women were granted the right to vote in the 19th amendment, 1920. Around 100 women from this march (1913) had to be hospitalized because the spectators unable to stand such a progressive idea had attacked them!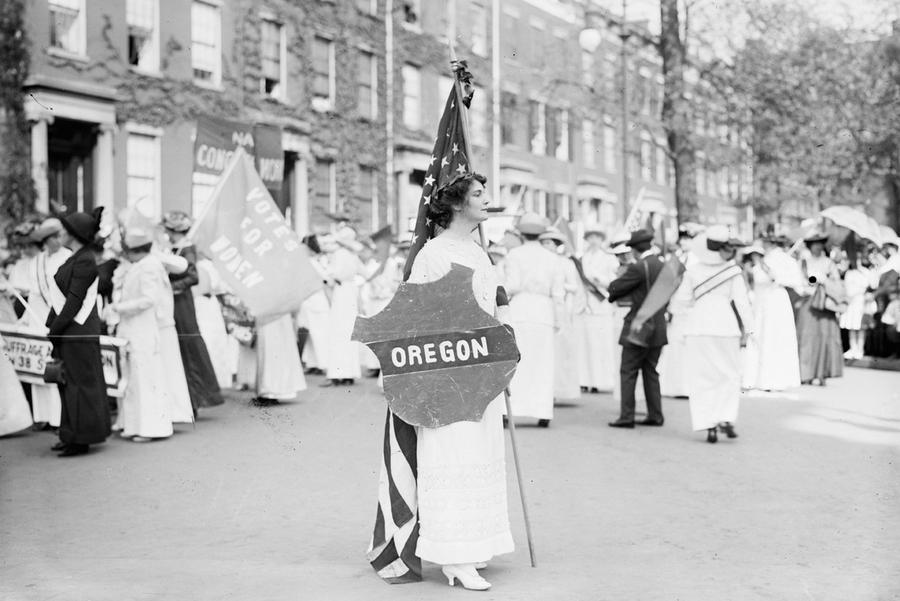 2. Icelandic Women's Strike – Gender gap has always been a problem around the world and the women of Iceland had taken it upon themselves to protest against such gender bias in places of work and politics. Back then in 1975, women in Iceland were underrepresented in governmental roles and were underpaid in places of work. So, they decided to call it "Woman's Day Off" on the 24th of October, 1975 in order to make their importance noticeable to the society. 25,000 women took to the streets of Reykjavik and almost all of the women kept away from all kinds of work that day, be it at their workplace or home. There hasn't been any immediate change, but they saw their first female president in 5 years. The pay gap exists till now, though.
3. New Delhi Mass Protests for Violence Against Women – Several marches and protests were held in New Delhi, on the 14th of February, 2013 against women's violence. This time, it was mainly held in protest of the brutal gang rape of a woman in the capital city of India. And the protests were held equally by both women and men when the city was filled with the chant "Wake up New Delhi and rise up against violence". These marches were held as a protest against the Indian laws that fall short in addressing the atrocities meted out to women.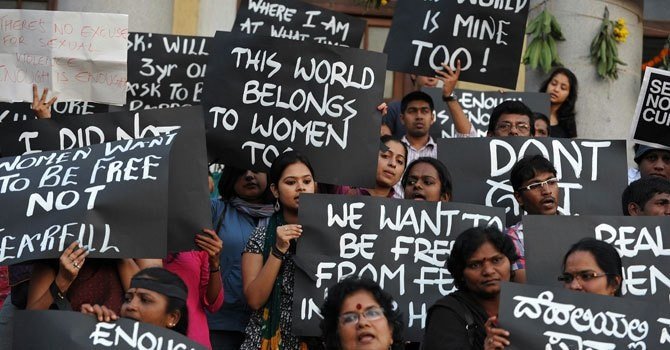 4. Protests against abortion ban in Poland – Poland introduced a ban on abortion and a prison sentence of 5 years for those who undergo an abortion. Women in Poland took part in a protest against this ban on the 3rd of October, 2016, resulting in a backtracking and final rejection of the ban. They resumed the protests yet again with placards saying "My Body My Choice" when a new proposal banning abortion in the case of abnormalities and when there is no chance of the fetus to survive, was introduced.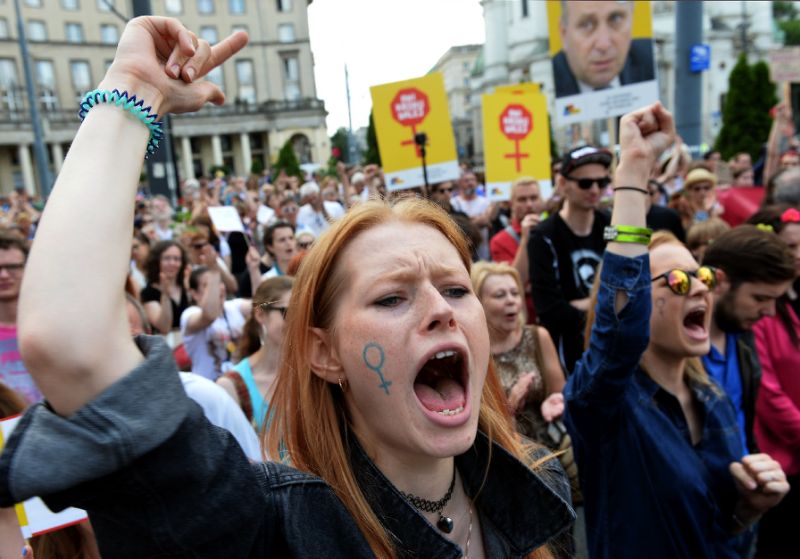 More on Happy Women's Day
Not only the marches, women have also taken to social media channels to express their thoughts, their ideologies of being independent and strong. Recently, the likes of Monali Thakur and Disha Patani were trolled by their – so called fans for their dressing style. Their answers to such comments have been strong enough to prove that the dressing sense of a woman can never be questioned. What needs to be questioned and changed is the society and its thoughts. The Harry Potter actress, Emma Watson faced a similar situation where critics opined that by posing in a revealing dress for the Vanity Fair magazine, she has betrayed her feminist ideals. She shot back at the critics with a strong message "Feminism is about giving women choice. Feminism is not a stick with which to beat other women with. It's about freedom, it's about liberation, it's about equality." Way to go girl! There's also been this latest social media campaign – #ShaveYourOpinion to support women and their choice of clothes, against the body shamers and people who judge women on the basis of their dressing. This campaign has sent out a strong message to all the body shamers – shave your opinion rather than making it!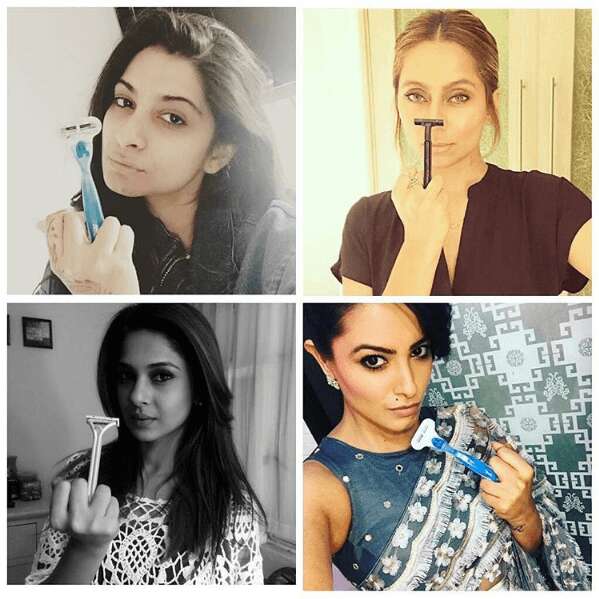 Thanks for reading this post and once again, a Happy Women's Day to all the women out there in advance.
Image Courtesy:
The Atlantic
KeywordSuggest.org
Yahoo