Gujhiya, Thandai, gulaal, and water balloons, every one together with speakers on full volume, that's HOLI! Aren't you already humming Rang Barse Bheege Chunar Wali? Well if, like all of us, you also think your home town has the best Holi celebrations, pause – because you're yet to witness the most mesmerizing Holi celebration in the historic Indian city of Mathura.
Take a virtual ride with me and keep your wallets handy 'coz you'll instantly want to be a part of the biggest extravaganza ever! Don't worry, it won't cost you a lot. Using GrabOn's offers on Holi, you'll be able to save big time on your trip to Mathura.
Holi 2021 dates
Holika Dahan – March 28
Holi – March 29
Holi Celebration in Mathura – Braj Ki Holi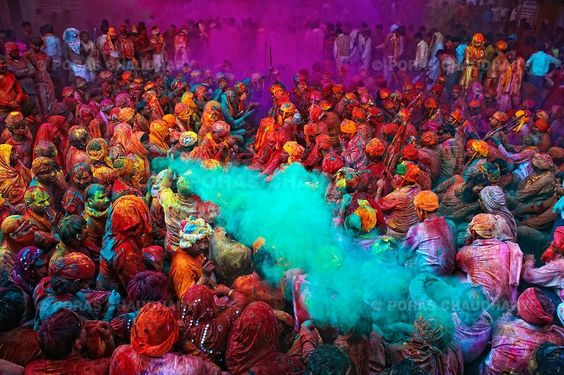 Known for the unconventional celebrations, Holi in Mathura attracts thousands of tourists across the globe to witness the grandeur of Holi celebrations. Braj ki Holi isn't just the most fun festival but also offers an experience of a lifetime. A festival that celebrates love, unity, the triumph of good over evil and paints the world with happy colors, Holi is everyone's favorite. But Braj ki Holi is a little different than your regular Holi. It's weird, fun-filled, and significant at the same time.