Healthy, thick hair is the best accessory a man or a woman can have. It adds tons to a person 's looks and appeals. Lustrous locks are an instant attraction. Sounds great, right? Even after endless lectures by our mothers and grandmothers, we know we can't manage to take care of our hair properly. Forget about oiling them regularly; it's hard to keep them clean with our busy schedules and obviously, the pollution! Almost all of us deal with damaged and dry hair resulting in hair fall and hair loss and keep stressing about how to increase hair density.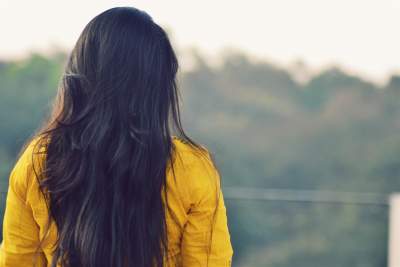 From the within, eating healthy food and exercising regularly can help increase hair volume (or at the least, maintain it over a period of time). There are many other factors that you need to keep in mind as well. In certain cases, hair loss is genetic and an inevitable outcome. But in others, it's induced by your own lack of a proper haircare regime.
Now that we're done with the internal elements, we'll show you how to increase hair volume naturally, but externally such that you can see visible results soon.
Have a Look at 10 Tips for Thick Hair & Increasing Hair Density
1. Aloe Vera for Healthy Hairs
An all-time classic, Aloe Vera is an age-old trusted ingredient when it comes to hair and skin care. With both external and internal usage, this can do wonders to your hair by making them shinier, healthier. Aloe Vera is packed with moisturising properties that provide the essential nourishment for your hair. It solves problems like infections, flakes, and dandruff. Most importantly, Aloe Vera contains proteolytic enzymes that are known to increase hair thickness.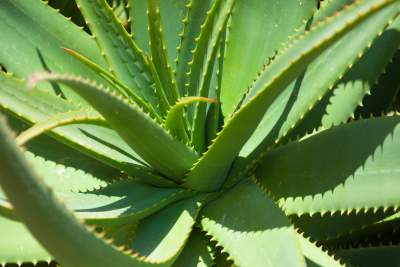 2. Wash your hair carefully
Many people believe that washing your hair every day keeps it clean and damage free. False and a big no! Washing your hair every day can in turn damage it, make it dry and lead to an increase in hair loss. Washing your hair two to three times a week is more than enough, even if you have an oily scalp. Be extremely careful about the shampoo and conditioner that you choose. If you have oiled your hair, a moderately strong shampoo is good enough. For the rest of the days, use herbal shampoo. You can also dilute your shampoo with water to tone it down and get the most out of it.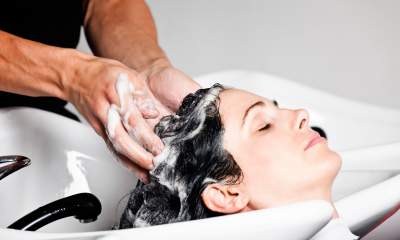 It is essential to use a conditioner after shampoo. After all, the damage and pollution that your hair goes through, it needs nourishment. You can also try hair masks, serums or hair packs. Make sure that the conditioner is applied 2-3 inches away from the scalp as it can damage the roots. Ideally, you should wash your hair with hot water but washing with cold water also has its benefits.
3. Avocados
Who doesn't love them? This favourite fruit loves your hair too! Including them in your hair-care routine can make your hair denser. Avocados contain Vitamin E that is essential for your hair. They provide the nutrients necessary to improve the thickness of your locks. Of course, you can enjoy eating them all the time, but you can also try these hair masks to get quick results. Use them alternately once a week, and your hair will thank you.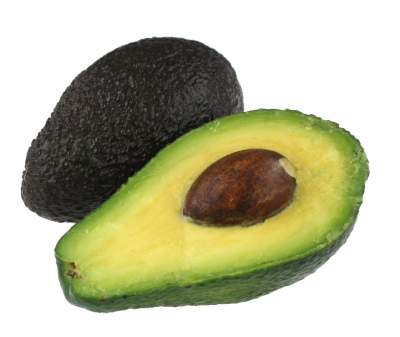 These masks will not only answer how to increase your hair's density but also make it shinier:
Mix one avocado with coconut or olive oil. Add mashed banana to this mixture. Blend this properly and apply it evenly on your scalp and hair. It might sound messy, but don't forget to massage your scalp for 5 minutes for amazing results. Leave it on for 20 minutes and wash your hair with a mild shampoo.
Blend avocado and mix it with one egg. Apply this mixture to your hair and let it dry for 30 minutes. The protein in the egg and vitamins of the fruit will do wonders for your hair.
4. Trim every 5-6 weeks
Trimming is vital if you want to increase the density of your hair. You get rid of split ends and damaged parts. It, in turn, improves the density of your hair by speeding up the growth. You can easily do this on your own or go to a salon. Just roll strands of hair one by one and cut the ends and the fine hair that come out. It is time-consuming but completely worth it. It stops the split ends from damaging the hair further. If you prefer to maintain long hair, then, try to minimize their exposure to the outside environment, whether it is by wearing a scarf or just tying them up.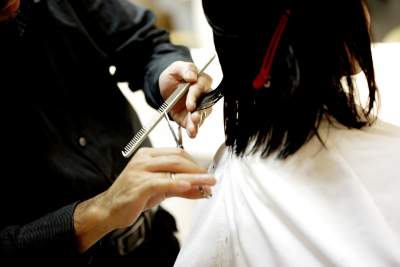 You can also keep experimenting and changing your haircut once in a while. Trust us on this, haircuts matter a lot too. Let your hair stylist know that you are looking to increase the volume. If he or she is qualified, they can help you. Usually, layers make long hair look more dense and lustrous.
5. Apple Cider Vinegar to Increase Density
Remember those random Facebook posts or YouTube ads that talk about Apple Cider Vinegar increasing hair density? Well, they are true! Apple Cider Vinegar is one healthy liquid out there that can do wonders for you. It is made by fermenting apples and can heal skin, hair, and health issues. But since we are talking specifically about hair, Apple Cider Vinegar has acidic properties that make your hair healthier. Imbalance in hair acids causes damage, that leads to hair loss.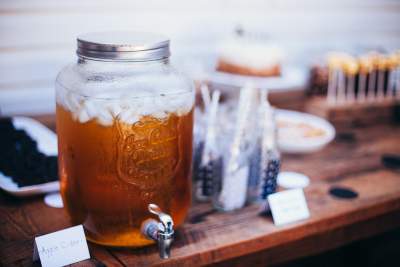 Here are three ways in which you can use Apple Cider Vinegar to increase hair density:
Consuming Apple Cider Vinegar has more benefits. Mix 4-5 drops with a glass of water every morning. Do this regularly, and you will see great results in 2 months.
Hair rinse – After shampoo, rinse your hair with diluted  Apple Cider Vinegar. Leave it on for two minutes and then wash your hair. Do this once a week.
Hair mask – Mix two spoons of  Apple Cider Vinegar with olive oil, water and three spoons of honey. Apply this evenly and wash after 15 minutes. Let your hair dry naturally at home and enjoy the results!
6. Eggs for Shiny Hairs
Eggs are a household ingredient that has proven to be great for hair growth. They are packed with proteins and minerals that repair damage and improve the quality of your hair. Our hair is made up of 75% protein. It means that the protein in eggs helps in nourishing them. Eggs make your hair shiny and improve the density.
How to improve hair density?  Here are a few hair masks, you can try:
For this mask, you will need two eggs and 2 tbsps of Aloe Vera gel. Mix these two in a bowl and apply it on your hair and scalp with a brush for proper application. Let it dry for 20 minutes and then rinse properly. Try this once a week, and you will notice some change in your hair density.
Take a bowl and mix one egg with one spoon of fenugreek powder and one spoon of henna powder. Apply this mixture to your hair and scalp and put on a shower cap. Let it dry for half an hour. Rinse properly and let your hair dry naturally.
This hair pack is loaded with protein like no other. For this one, all you have to do is mix one egg with one banana and one spoon of coconut oil. Apply this to your hair and scalp and wash it off after 20 minutes.
7. Vitamin C to solve Hair Dryness Problem
Vitamin C is loaded with antioxidants, that help a great deal with hair loss. It is also one of the best answers to how to get thick hair. It reduces the damage caused by pollutants and protects your hair, improving the density of your hair. The best way to consume it is through your diet. Deficiency of Vitamin C leads to hair dryness and increases hair fall.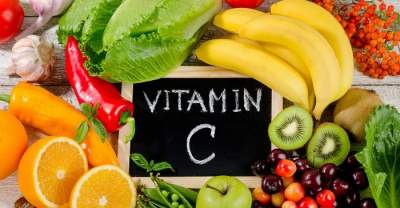 Foods like mango, spinach, berries, tomatoes, oranges, papaya, kiwi, strawberries, and leafy veggies are full of Vitamin C. Consuming such fruits and vegetables every day can provide the necessary amount of Vitamins and minerals that help you grow thick hair. If you are not getting a sufficient amount of Vitamin C from your food, you can take supplements with your doctor's advice. Usually, about 75 mg is recommended for a day, but if you smoke(which is anyhow, not a good thing), you might need a little more.
There are Hair Masks loaded with Vitamin C to increase the density of hair. Avocados and Amlas are full of Vitamin C. For this mask; you can either use raw amlas or amla oil, but make sure it is pure. Prepare a paste with both the ingredients and apply it evenly on your scalp and hair length using a brush. If you have dry hair, you can add some honey. Rinse the mask properly after 30 minutes and let it dry naturally. Apply this once a week for best results.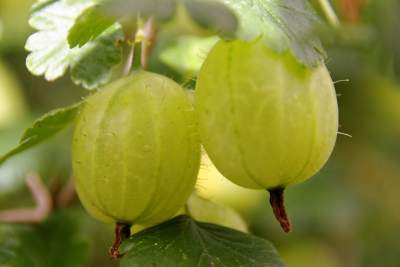 We have heard for years that coconuts are a blessing for your hair. We have all used a Parachute oil at some point in our lives and probably continue to do. Well, it's time to listen to your grandma! Apart from regularly oiling your hair with coconut oil, you can also apply coconut milk on your hair. Leave it on for a while and rinse it off. This practice will not only nourish your hair, but it will also help repair some of the damage.
8. Fenugreek (Methi) Seeds to Grow Hair Fast
If you're wondering how to grow hair faster and thicker, home remedies can play a huge role. One of the best home remedies, Fenugreek is loaded with Vitamin C. Other than increasing hair density, it also takes care of dryness and hair loss. This childhood food is loaded with nutrition that is essential for the hair and scalp.
In males, naturally, there is a loss of hair in the front of the head over the years.  The protein in the seeds helps fight hair loss that might lead to baldness. Other than that, it also contains Iron that gets the blood flowing. Say goodbye to gray hair, because these seeds fight that too. Methi also contains Nicotinic Acid which is proven to boost hair density and increase the volume of hair by two folds.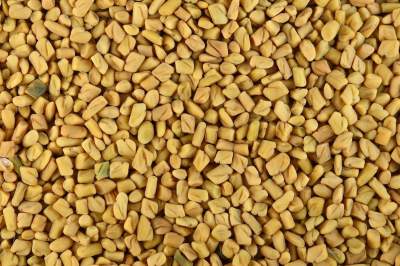 Fenugreek hacks that increase density of hair:
Soak the seeds overnight in water. Put them in the mixer along with some lemon juice for added benefits. After blending the mixture properly, apply it to your hair and scalp. Wash it after 30 minutes using a mild (preferably herbal) shampoo.
Soak the seeds in water overnight. Drink this water every morning for a month and notice the results! It will increase not only hair volume, but also your digestion and skin.
You can also make a hair pack by mixing the fenugreek paste with honey and curd. Apply this on your locks and leave it on for 20 mins. Rinse it properly. Use this hair mask once a week for best results.
Methi has endless benefits. It is up to you whether you want to apply it externally or ingest it. Use these hacks regularly, and you will notice an increase in the volume of hair, and you will get shinier locks.
9. Ways to De-stress Yourself
All the remedies in the world will be pointless unless you are healthy and in a good place in your mind. Extreme stress can harm both your health and as a result, beauty. One of the major causes of hair fall and graying hair is believed to be stress. The easiest ways to keep stress levels caused by work, finances or relationships in check are physical activities or yoga. Both of these get the blood flowing, helping increase the hair density. Hobbies or fun activities like music, swimming, painting, etc. could also help you de-stress.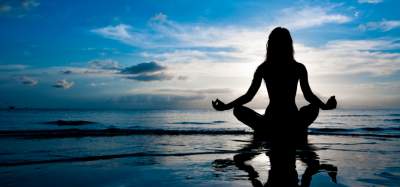 If you are not ready to ditch junk food, at least try to include fruits, dry fruits, and proteins in your routine. Mental health also affects the thickness and density of your hair. To take care of it, you should try and avoid overthinking. I know it's easier said than done but do give it a try. Relax a little or you'll literally be chewing your hair off.
10. Nutritious diet for Thickness of Hairs
As we grow old, factors like hormones and stress start affecting the thickness of our hair. Not to forget, we also start using hair styling products. To fix this damage, you need to make sure that you have a balanced diet. Intake of vitamins and minerals makes your hair stronger. It solves the problem from the roots and is a permanent solution as well. Here is a list of food that will improve the density of your hair.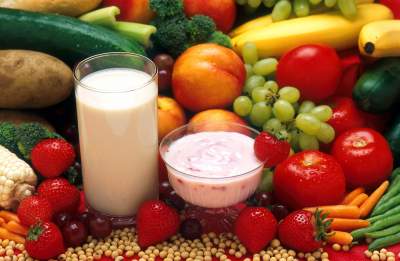 Spinach, walnuts, endive, lentils, oatmeal, eggs, cockles, parsley, dill, oregano, peaches, strawberries, avocado, and bittersweet chocolate are some of them. Others include figs, Tuna, turkey, kale, potatoes, kefir, peanuts, brewer's yeast, tofu, natural yogurt, Pumpkin seeds, dark chocolate, watermelon, sesame flour, and wheat germ oil.
Homemade Recipe, Reasons & Precautions
Top Reasons For Damaged Hair
Pollution and pollutants
Constantly straightening/curling/blow drying
Harmful sprays and serums
What To Do About The Damaged Hair Problem?
Stop washing your hair excessively
Maintain a healthy diet
Drink lots and lots of water
Keep stress at bay
Homemade Recipe
Mix aloe vera gel with castor oil and store the mixture in a container. Apply this oil to your hair and keep it overnight and continue this regularly.
For this hair pack, you will need- Aloe vera, Henna, Olive or coconut oil, and yogurt. Mix all the ingredients in a bowl and let it sit for half an hour. Later, apply this on your scalp and hair till the end and put on a shower cap. Rinse it after an hour. Repeat this once a week.
Apple cider vinegar is known to make hair glossy and lustrous. Mixing it with aloe vera can do wonders. For this pack, mix both these ingredients with olive oil and rinse after 15 minutes. Try this once a week and see the results.
Which tip will you use to increase hair density?
Let us know in the comments below :)
Look after your hair. They usually go with your youth. The healthier you are, the livelier you are, the better your hair will be. You don't want to become a Bala, do you?