It is the fourth month of the year and lazy people out there are yet to commence their new year resolutions. Everybody is familiar with the term ' broken resolutions'. Year after year we tend to make promises to ourselves that from the start of a new year we shall start something that we are planning for long but had no good reason to focus on. Pledges and promises of hitting the gym, quitting bad habits, focus on weight loss, starting to eat healthily, or anything that is in the back of our minds as something which we need to work on, are easy to break. It is psychologically proven that we humans tend to break rules which hold very less importance and it happens because since our birth we have seen our elders do the exact same thing. Same happens with new year resolutions.
One such most breakable resolution globally is of fitness. Be it sticking to a diet or following a particular lifestyle or hitting the gym to build a better body. We are never satisfied with what we have, this is yet another tendency of the human brain. Our body hits the top section of that hate list in our minds, both the genders go through this at some point in their respective lives or maybe throughout the entire lifespan. This fitness is no myth, no not at all because in this age and era where we have so many fitness idols, us regular humans who just wish to have a fit body for confidence enhancement, need a tad bit of encouragement to get through the initial days on commencement. It is easy to make a habit work, it is a game of the first 21 days that matter. Once you complete the first 21 days the habit will look easier and will turn into an integral part of your life just like eating and sleeping.
Females struggle the most during following a diet or an exercise regime. This happens because gaining results is tougher for a female body, the hormones take more time to accept the change and evolve. Creating a diet chart for weight loss for female body is as difficult as the whole journey is. These weight loss diet plan for women are supposed to be very effective but it needs strong will and commitment. These diet plans consist of every possible thing that needs to be taken care of and not just what to eat to lose weight or a basic diet plan for weight loss.
We understand the struggle and strength that women need to just reach the ideal goal and hence, to make this even more convenient we have listed separate segments with individual best diet plan and other factors that will boost and make the whole process even more fascinating. These segments are nothing but females divided according to their food habits and preferences. The below segments have the best suited Indian diet plan for weight loss and pro tips to make this all look fun.
Weight Loss Diet Plan For Non-Vegetarians
In India, with such diversity and variety in religion and heritage, it is very common to find people with varied taste. The non-vegetarians are people who like balancing their vegetarian diet with tasteful non-vegetarian cuisine. This fair share of meat eaters is blessed to be in a country like India. The non-vegetarians get a good share of protein in their diets easily and the balance created by the intake of protein, fats, carbs, and fibers makes it easier for non-vegetarian diet adapters to lose weight.
There are numerous diet plans for the non-vegetarians since ages now, these diets have evolved and changed with time and demands of people. The main reason for the changes has been the different perceptions of ideal body type image in people's eyes globally throughout the different eras. Below we are mentioning a diet chart for weight loss for females. This is an easy diet that describes diet plan to lose weight fast and is an Indian diet plan for weight loss.
It is an easy diet plan and it has clearly listed what to eat to lose weight. The other weight loss diet plans for women tend to get complicated and hard to follow. The plan includes easily available substances at home.
For Breakfast:
Toast
3 egg whites
1 yolk with veggies
For Mid Morning Snacks: Fruits + Nuts ( seasonal fruits )
For Lunch:
Salad
Roti/Rice
Sabzi + Chicken ( preferably grilled )
For Evening Snacks:
Sprouts
Chicken Caesar salad
Chicken Roti roll
For Dinner:
Soup
Salad
Fish/Chicken (grilled, baked or steamed)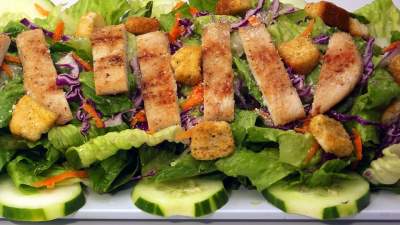 The diet can not alone transform the body a lot but, the diet-related factors make huge differences. These below-mentioned factors can accelerate the weight loss and also the results are more satisfying.
Red meat can be an issue if you eat it daily and religiously. People who have a family history of coronary artery disease or other heart health issues should be very conscious regarding the red meat intake. Instead of daily intake, once a fortnight intake is suggested.
If you have a very sedentary lifestyle with less or no exercise regime then, limiting your egg intake to only one or two full eggs a week. Sticking to egg whites is a better option. Opting for white meat like fish and chicken is a good idea. Also, eat the lean cuts of meat and avoid the visible fat. This will make sure that fat does not get too involved in your diet. Grilling or baking the meat is a way better option than frying it.
Just like chicken and fish, eggs can also be boiled or baked instead of fried. Frying the eggs destroy the proteins and the digestion of fried eggs is difficult. Avoid eating fruits and meat together, it causes indigestion and bloating. The non-vegetarians have a lot of advantages but also the meat intake needs to be supervised to achieve the right effects that we aim for.
Weight Loss Diet Plan For Vegetarians
Vegetarians are the people who abstain from meat consumption and rely on a vegetarian diet. Their diet consists of vegetables, fruits, pulses, dairy, and other plant substances which are digestible by a human body. When it comes to strictly avoiding eating meat or eggs, providing the body the amount of protein that a body needs gets tricky. Consumption of meat and eggs is the easiest way of getting the nutrients, but that does not stop the vegetarians to follow vegetarianism. The substitutes are dairy products and man-made protein substitutes. Finding a suitable diet chart for weight loss for females that is completely vegetarian is also a very difficult task. Diet plans which suggest what to eat to lose weight are tougher and they need more patience and discipline. Below we have mentioned the most effective weight loss diet plan for women that is the most practical of numerous Indian diet plans for weight loss found on the internet.
This is called the 1200 calories diet. This is the easiest diet plan to lose weight fast. It is evident that following the 1200 calorie diet a person gets very constraint while consuming meals throughout the day. The most important factor while following this diet is to divide the 1200 calories into 5 to 6 meals a day. If done right the diet results in a well-balanced and nutritious eating pattern that causes no side-effects like the other Indian diet plans for weight loss available on the internet.
For Breakfast:
Boiled beans with whole grain toast
Wheat bread paneer sandwich ( grilled/baked ) with a banana
Brown bread toast with spinach and apple
½ cups oats or muesli with low-fat yogurt and an apple
For Lunch:
Green salad, 1 cup brown rice with 1 cup dal
Green salad, 2 wheat flour rotis, rajma curry
I cup mixed vegetable rice and 1 glass of buttermilk

For Dinner:
2 Wheat rotis, sabzi, salad
Caesar salad and oats
1 cup brown rice and sauteed vegetables
The diet plan is simple and the easy to follow. Throughout the 1200 calorie diet, the plan exactly states what to eat to lose weight. Believe us it is a 100 percent effective diet plan to lose weight fast. Any diet plan is not going to be effective if certain things are not taken care of. If you are doing so many efforts to stay fit or to keep a steady lifestyle you would definitely not want to lose the game because of carelessness, right?
Here are a few tricks to help you gain results faster and maintain them for a long run:
Throughout the 1200 calorie diet, there should be three main meals breakfast, lunch, and dinner. All three meals should be of 300-350 calories each.
The remain 300 calories are for snacks
Drinking 2-4 liters of water is the most important sidekick of the hero diet
For extra beverages, you can opt for green tea and other herbal teas.
Eating processed food should be out of the question. The preservatives slow down the metabolism of your body.
Always remember diet alone can never result in a fit body. For a healthy routine add brisk walking or swimming on your daily to-do list.
Keep trying out different healthy menus and recipes, that will keep you from getting bored of the diet and feeling demotivated.
The diet is a super motivating cycle that will show quick results and will keep you going even after you achieve the desired results. It will turn into more of a lifestyle than just being a diet.
Weight Loss Diet Plan For Vegans
Vegans are the people who follow the philosophy of refraining from the consumption or usage of animal products. These people not just refrain from meat but also eggs, dairy products, and all animal-derived substances. Veganism is a tough habit to adapt and follow. The diet gets very difficult because substituting the protein and calcium products is a hefty job. Below we have mentioned the easiest vegan diet chart for weight loss for females. This weight loss diet plan for women is something that all the female vegans swear by and has changed their perspective on life.
For Breakfast: A smoothie made with 1 cup vegan protein powder, 1 cup unsweetened almond milk, 1 cup spinach, ½ banana, and 2 tsp peanut butter. *The smoothie consists of 296 calories and will give your day a fresh kick start.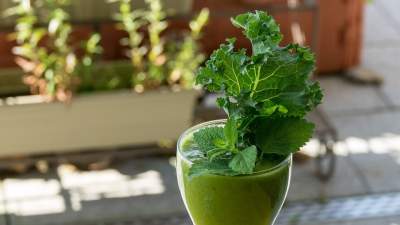 For Lunch: A lush green salad made of
4 cups of spinach,
¼ cup chickpeas
¼ cup almonds
¼ cup avocado and
2 Tbsp red wine vinaigrette.
*The total of 382 calories worth of lunch will keep your stomach full and you going.
For Snacks: 10 Mary's crackers with 2 Tbsp vegan guacamole.
*The snacks are worth 148 calories are filling and oh-so-yummy.
For Dinner: A vegan burger made of
whole wheat bun with ¼ avocado
¾ baked squash, and ½ cup broccoli.
*The burger worth of 390 calories will keep you feeling light.
Following a vegan diet is more like a religion than just a lifestyle or diet. It is tough in the starting and people do slip a lot but that is totally normal. The results of a vegan diet are way more effective than any of the above diets but need a lot of persistence.
The following steps will help you keep up with the veganism:
Not all proteins powders are vegan. Try avoiding ingredients like whey and casein as they contain dairy.
Getting enough plant-based proteins is a must. Keep loading your diet with enough leafy vegetables and healthy fats in order to get enough nutrients. Chickpeas and almonds provide a good amount of proteins.
Do not go for vegan processed products, as mentioned above any kind of processed foods slow down the metabolism of one's body, resulting in delayed weight loss.
There are great substitutes available for milk in the market like soy milk, almond milk, coconut milk, oat milk, and rice milk amongst others. Choose your substitute wisely.
All the above weight loss diet plans for women are motivational ways of getting fit. A fit and healthy lifestyle are not just for body-conscious people out there but also for people who are looking for mental, emotional, and physical peace. So all you women out there go choose whichever diet plan suits you and work your way out to a healthier and happier lifestyle.