45000 Sq.ft
9 Meeting Rooms
5 Executive Cabins
2 Cafeterias
Board Room
Amphi Theater
And whatnot!
Imagine your workspace with these amenities! Sounds crazy, right? With so much enthusiasm and career aspirations, we always wanted to land in the best company. We put our heart and soul into making our dreams come true.
If you are a person with impeccable soft and technical skills and want to showcase your talent on the right path, GrabOn is definitely your go-to option. The new office is located on the 21st floor, One West Terminus, Nanakramguda.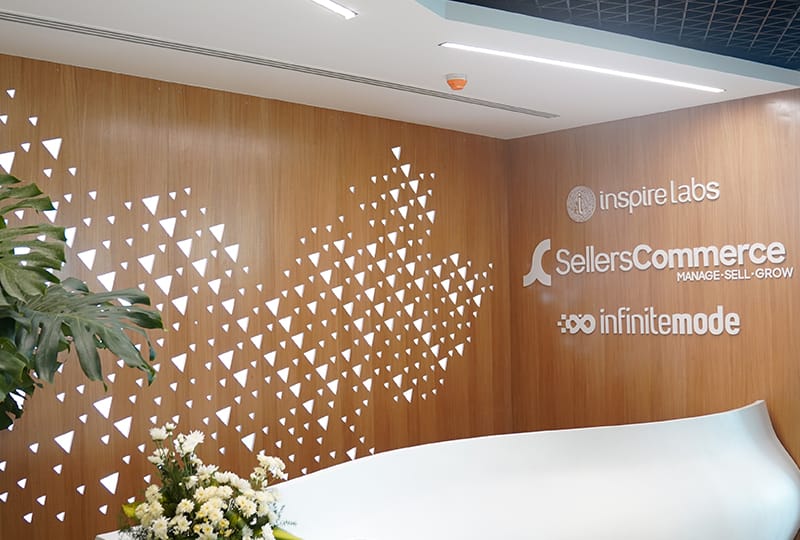 We decided to switch to a new office location to account for the growing future with an ocean of possibilities. The core reason is to increase the services exponentially and reach new heights by helping the customers globally. The new office is equipped with meeting rooms, executive cabins, cafeterias, board rooms, amphitheater, and more.
New Office Address
GrabOn,
InspireLabs Pvt. Ltd.,
21st Floor,
One West Terminus,
Nanakramguda,
Nanakramguda Financial District
500032
GrabOn Story
GrabOn, founded in 2013, is India's No.1 leading coupon website and continues to bring forth better deals, discounts for users. We focus on providing treasurable insights to customers through technology-driven platforms that have also boosted business productivity to a greater extent. The demand for online shopping made it feasible for us to understand user behavior and come up with the hottest deals and marketing trends. We at the company believe that teamwork can build unprecedented growth.
We at GrabOn…!!!
Better Work-Life Balance
We at GrabOn created a better workspace for employees by maintaining transparency and bringing work-life balance into the play. It further stimulates creativity and encourages healthy interaction with members of different teams and brings them into line, meeting the business goals.
Brainstorming Sessions
When in a dilemma, we always take the inputs from the managers, senior employees, and even freshers through collaboration and wrap up the discussions to achieve long-lasting results, say sales and revenue. All the respective team leads and reporting managers amalgamate for Daily Huddles to discuss the day-to-day tasks, development, staging-level issues and come up with a "out of the box" concept to boost productivity.
"Teamwork is the Key Ingredient for our Business Success!"
Friday Fun Activities
Besides helping the business flourish at a steady rate, we engage and lend our hands-on cultural activities. Guess what? All our managers, leads, and team members are involved in the Friday fun activities, games and have a gala time together, which further helps us to understand each other better.
Quarterly Townhall Meetings
The company always encourages and supports every individual in building the career successfully by laying the right path. It values the employee's thought-provoking ideas and strives to implement them in the best possible way. As we know every individual equally plays a crucial role in building the business, we also appreciate those who did exceptionally well by giving recognitions like "Most Valuable Player", and "Team Player" awards along with certifications, during town hall meetings for every quarter (i.e. 4 meetings a year).
"Our Employee Success Is Our Success."
Employee Bay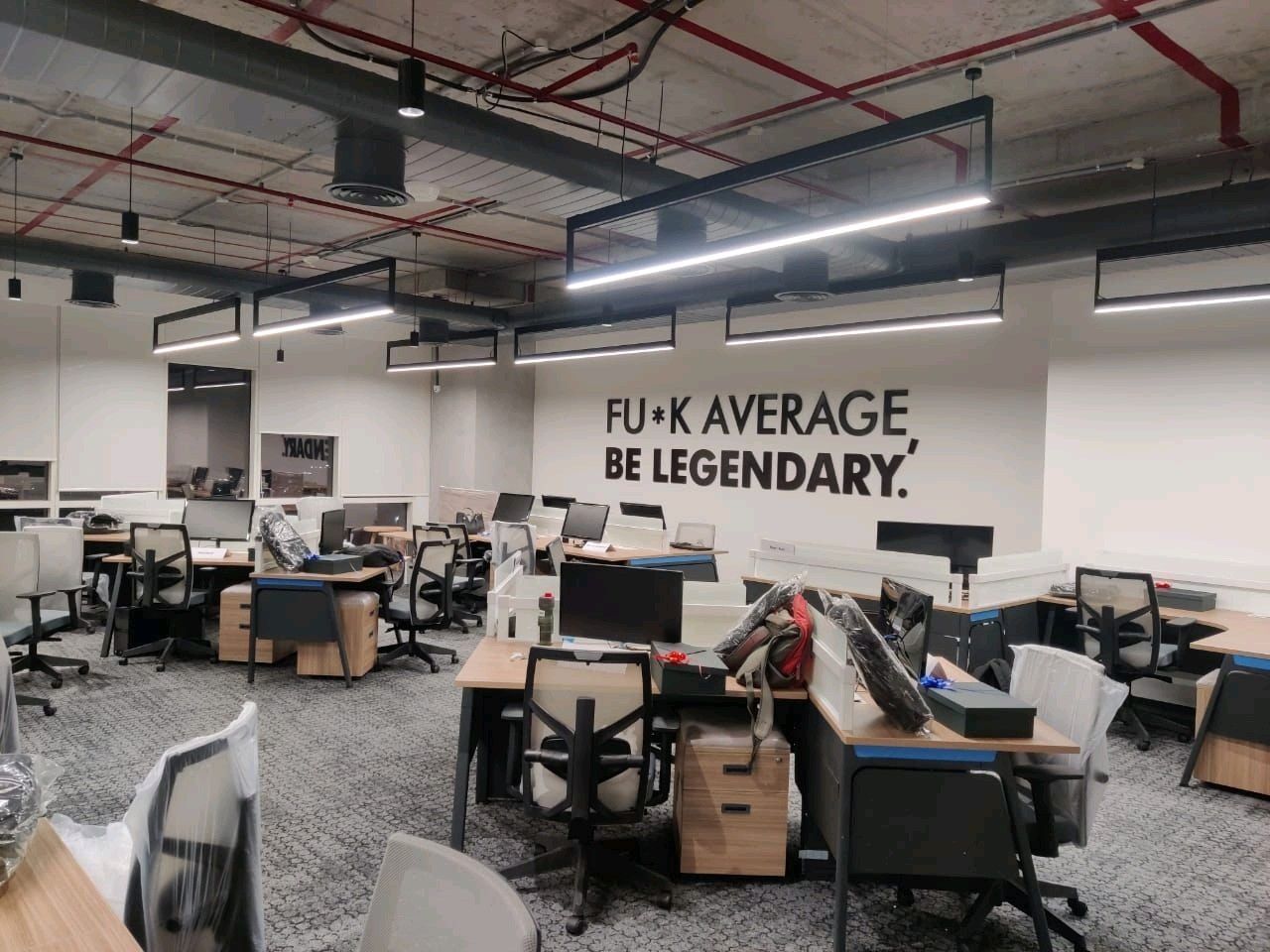 The office interior is enlightened with inspiring quotes, famous personalities, perspective designs, and vibrant color combinations.  To talk about the employee bay, it is well-organized in cubicles with a spacious seating arrangement of 200 employees with a lot of flexibility.
"Fu*k Average, Be Legendary!"
Cafeteria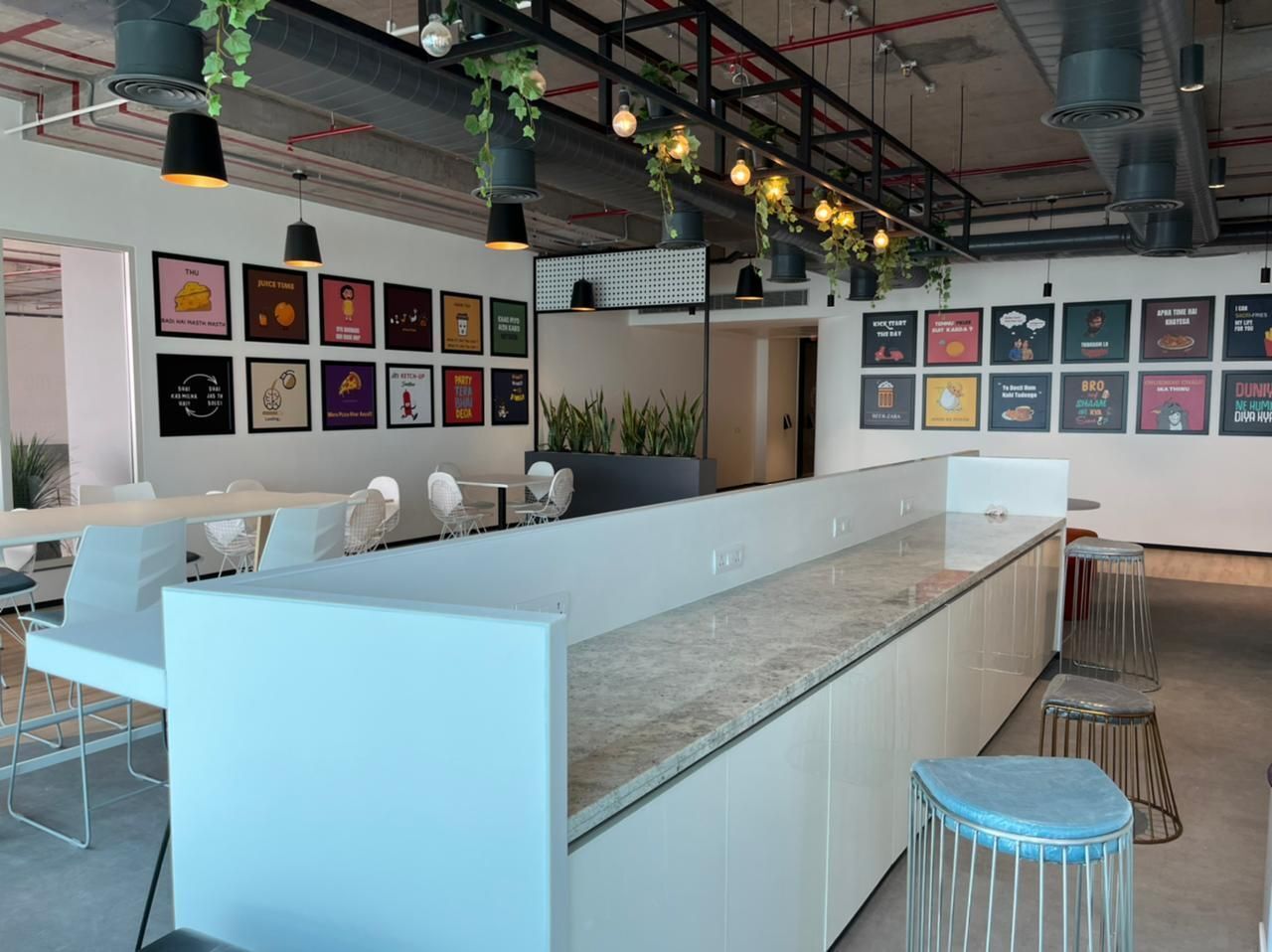 We have two cafeteria zones with a Bollywood theme and modern contemporary style. It has got relaxed and cozy seating chairs to refresh your mind by listening to soothing music, reading books, or chit-chats. You can also spend some time in wellness rooms, gaming zones, and smoke zones as well.
Our Endless Options
Every year, we plan team outings, sports fests and witness 100% participation. We all are overwhelmed with the tech events, learning sessions, potluck lunch, festive celebrations, etc., that binds us as one to make countless memories.
"Memories are timeless treasures of the heart!"
Wrapping up, GrabOn has successfully grown as a profitable coupon company in India over the years and now taking the baby steps in US market. The organization focuses on technology-driven solution for coupon partners by offering live coupons for the consumers. We hope this euphoria continues and GrabOn's new office brings good fortune for all the customers, employees, and others who are a part of this amazing journey!