You might have noticed that there is some serious buzz going on about GrabOn's new office in Hyderabad. You probably even saw the pictures alreadyhere and there, or even somewhere else. So as we've been in the new place for over a week now, it is my pleasure to answer the question in your head – Yes, it really is as good as it looks in the pictures.
To us at GrabOn, the highest priority is always our customers, smart people who know a good deal when they see one. So we wanted to give you a tour with a little more detail about outnew workspace where we work tirelessly(well, almost) to get you the best deals and coupons to get that extra bit of discount you love as much as we do.
But before we do that, I figured you might as well want to know a bit about your favorite coupons and deals portal, so here it is.
Our Story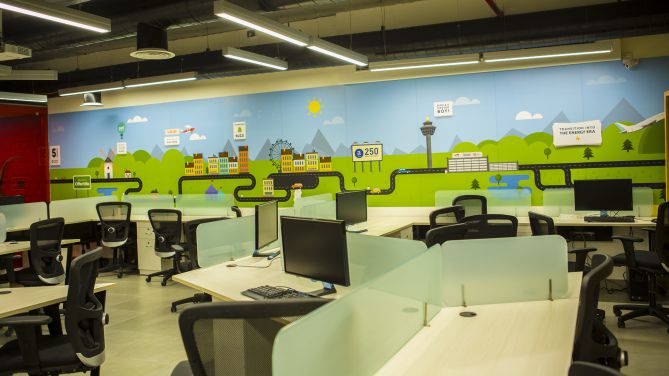 From a very humble start in 2013 to becoming the country's topand more importantly, your favorite couponing company, we really have come a long way. Our vision, however, has been the same all this time and we do not intend to change it anytime soon.
It was simple – we wantedto build a one-stop portal to let customers cut through the clutter and the BS online to find the best deals and coupons.
By all accounts, we really have come very far, but we are far from done.
The New Office
When we moved to the office, the first thing I noticed was the extra walking that is required because of the anti-cubicle open office design. Call me lazy but I must admit that I wasn't immediately a fan of all the extra walking until of course, I realised the one wordthat defines GrabOn's culture and who we are – collaboration.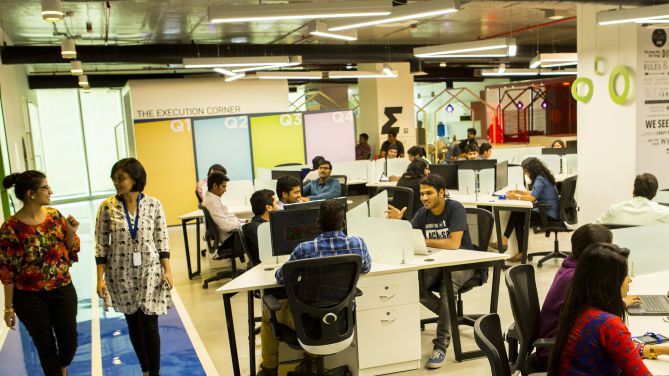 We do lovebreaking the barriers between teams and departments to bring in the great ideas that make us better than others in the business, and the new layout only complements that culture. Steve Jobs probablywould have approved.
And sometimes we get the members from different teams to participate in things that would otherwise be done with ideas from just a fewpeople. That is where innovation, and also the idea zonecomes into picture.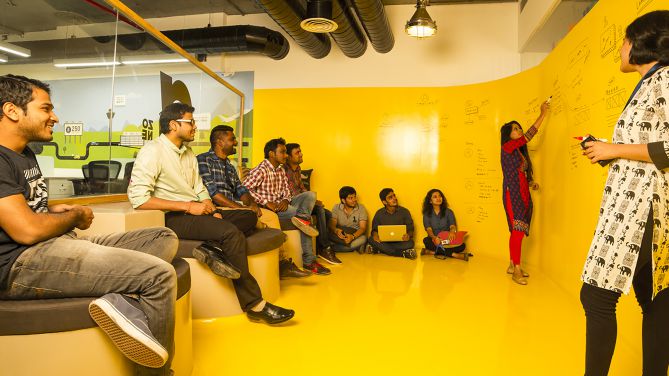 While we really do some serious work in this office, we do liketo relax, and the chill vibe at the new office only helps. Take a look at the cafeteria, here's where eat, drink and sometimes, just… I don't even know.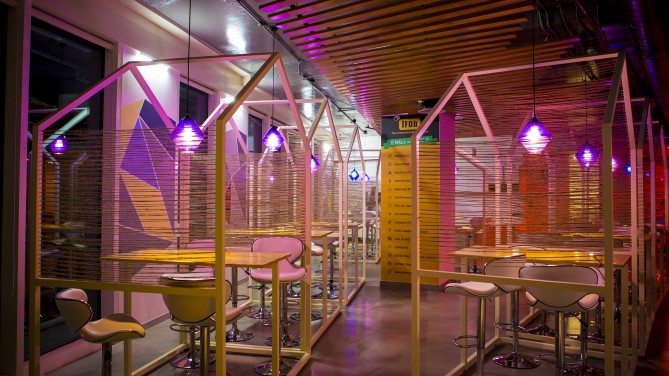 And although the whole office seems like a place where you unwind, there is an actual unwind zonewith an obligatory ping-pong table, which is nice.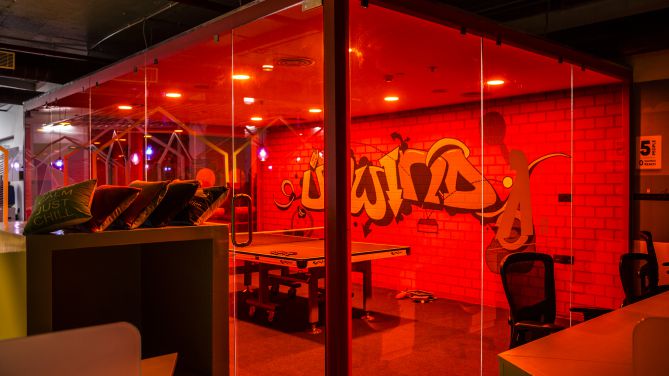 And when we are really too tired by working too much or the other things that we do here, the sleeping pods do come in very handy.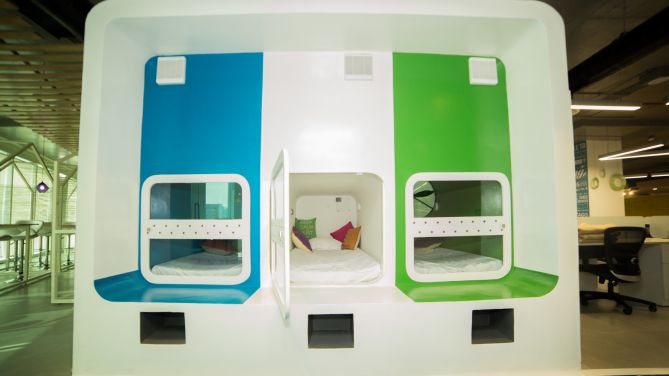 As someone who has already tried them out, these things are as comfortable as it gets.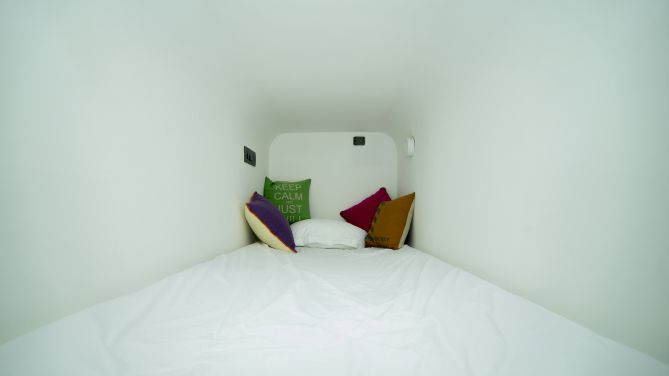 "Congratulations! But what about me?
Well, we've come this far by focusing all our energy on creating morevalue for our awesome customers – that's you!
We will continue to do that and get you a little extra on everything you buy, book or order. In fact, with theteam expected to grow(yes, we're hiring), we'll only work harder to make sure you #saveoneverything