When eCommerce first made it to the Indian Internet Consumer market, it was books and electronics that gathered all the buyer's attention as the prices were discoverable, lower, and the logistics were easy. Then came clothing and accessories and has been a favorite since then. But furniture was still not on anybody's list at that time. To even believe that Sofa sets, dining table, interior designs, and many other items of different styles can be bought online sounded impossible to few then.
The primary benefit of online shopping is the benefit in terms of prices. Offline stores are seldom able to match the discounts given out by their online counterpart. Check out some of the Pepperfry offers on our website.
But as people grew closer to purchasing online, furniture e-tailers too joined the race and made it possible. Some of the early movers like Pepperfry, UrbanLadder, and Fabfurnish have risen to become a success story. Let's look at how they made it and what the future of this sector is like.
Pepperfry.com grew by over 350% last year, and their current gross merchandise value runs at a rate of Rs.400 crores as they target to exceed Rs.1000 Crores by the end of 2015. The company sells a product every 30 seconds, and the average ticket size has grown to Rs. Twelve thousand for furniture and Rs.4000 for appliances. The highest selling products on this platform are the coffee tables, beds, and sofas. With over 40 lakh visitors every month and 2.5 million registered users, they shipped 75,000 items in December 2014. 48% of Pepperfry buyers are repeat buyers, and this means there is a trend catching up also is a testimony of happy customers.
What we see is incredible growth that only happens when there is incredible demand?
Pepperfry Review
Ashish Shah, COO, and Cofounder, Pepperfry, in an interview with Yourstory recently, "The idea is to build confidence for our products in our customers' minds and enable them to make the right purchase decision. These centers will also help us break the barriers of shopping for high-value items like furniture online. We are looking at setting up 20 such centers near upscale residential areas. For Pepperfry, these will act as a sustainable model to drive traffic to the website and eventually translate into online sales."
Pepperfry raised USD 15 Million, and they are eyeing the growing market aggressively. Currently, they ship to 150 cities with 11 fulfillment centers, and they plan to extend to more than 400 cities and 24 fulfillment centers by the end of 2015.
Similar stories resonate with Urban Ladder raising Rs.120 Crores (USD50 Million). When they started with a small team, they wanted to target selling about 5 to 6 units in the first two months. In reality, they sold 15 to 20 times that target, and pretty much the story has remained the same since then. Ashish from Urban Ladder said "I don't think there is a single furniture business, online or offline, which has the reputation of being a one-stop-shop for every kind of furniture need. Furthermore, in a market estimated at $15 billion in India alone, there isn't a single player who is valued for more than $100 million. This goes to show that there is something fundamentally broken in this space."
Home Furnishings is a $35Bn market and these are stories that are only biting the surface of the large pie, and the shift is happening towards buying home furniture online.
At present, the company has 300 plus employees and more than 1,00,000 products on the platform. "Till last year we had 65,000 products, and we have added 35,000 products in less than five months," says Vikram, CoFounder of Fabfurnish.com
They even plan to have their logistics, and he explains – "Logistics in furniture and home furnishing is very different from logistics in electronics and fashion. We ship heavy goods like furniture, which requires delicate handling in transit, whereas fashion and electronics don't need extra care (if well-packed). To avoid damages and provide a seamless experience, we decided to own the logistics part too. Additionally, with our on-ground logistics team, we can do on- arrival installations."
There are loads of stuff to choose from, like, office furniture that can be bought online, kids room furniture, modern bedroom, international styles like Swiss, Italian, Persian, etc., are designed and masterfully crafted to perfection.
What are the top 5 things that Furniture etailers are doing to ensure customer retention and growth?
Selling quality products online
Adding new designs and international and national furniture styles to create an affordable, large collection into their furniture catalog
Setting up a Logistics and Product Assortment for the benefit of the customer
Understand customer needs and requirements better
Creating marketing campaigns that deliver that understanding
Is customer benefiting from these online furniture sales? Then, how?
Customers who bought from some of these etailers are a happy bunch. Firstly they got a product online lesser than what it would have otherwise costed if purchased from a physical store. Then there is the convenience of shopping from home. All the latest designs, looks, reviews, mix, and match helped choose the right product, and money saved is money gained at the end of the day.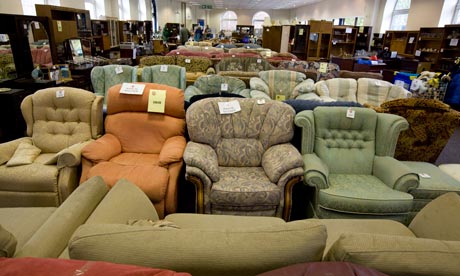 It looks like there is a significant growth opportunity and a market still awaits more disruption. The key to all this is – customer satisfaction. As long as they keep their customers happy with quality products and services, we believe this market has lots to offer.  Many other eCommerce stores are coming up in this domain, and many of them have already made their mark. However, you will be impressed with the maximum savings on furniture items by utilizing the pepperfry coupons online.
As we see it, there will be online and offline stores that will both coexist while the online stores will make the most out of this growing market.