The watch is ticking on at full speed, following its own routine tick-tock. You are the one who is running against time. A challenging match to be won. But, the task at hand cannot be left undone, the task of getting ready for a hard day at work. You are done with the makeup, your hairdo, that lovely dress of yours, and all your accessories.
Standing in front of the mirror, you find that the look isn't yet complete. Something is missing. That is when you realize that a stole is what is required. Yes, the stole or the humble scarf had once been not so stylish a thing but has come a long way from being a simple headgear to a completely chic accessory that adds oodles of effortless charm to an everyday look. You could buy these scarves at Myntra. Get some of the best Myntra deals and coupons.
5 Chic ways to do the humble scarf
If you aren't yet much into scarves, then check out these styles. You are sure to lose your mind seeing these too trendy styles. The scarves, stole, dupattas are no more the accessories that make you look like a behenji.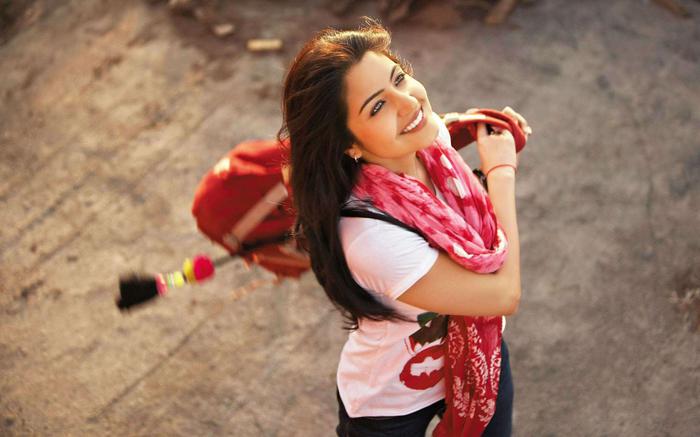 Source: Indiatoday
A pair of basic denims, a simple tee and a brightly colored stole just as Anushka in Band Baaja Baaraat is the easiest way to do the humble scarf. This is only one of the trendy ways to tie a scarf.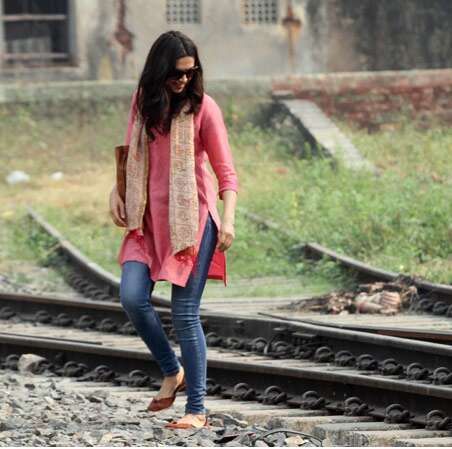 Source: India Today
Yet again a pair of jeans of any shade, a white or a simple straight cut kurti and a printed stole is what you need to change an otherwise drab day. Just as Deepika Padukone's look in Piku. She is truly a style icon! What's your scarf style?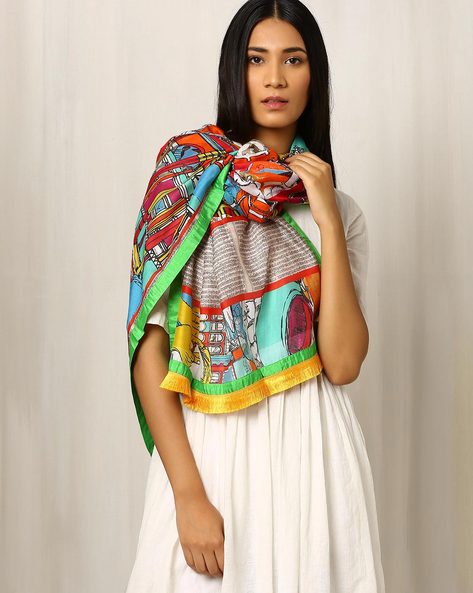 Source: Ajio
A simple dress like this and a colorful stole in any print or style is just a great combination. A hint of the quirk and elegance. Do let me know what's your take on this style. You can get another such idea from the featured image of this blog.

Source: Wallpapers XL
Who said the only way to style the stole is wrapping it around your neck? Here's an innovative way to look uber chic with that humble scarf of yours. Simply scrunch it up using your fingers and tie it around your waist to use it as a belt!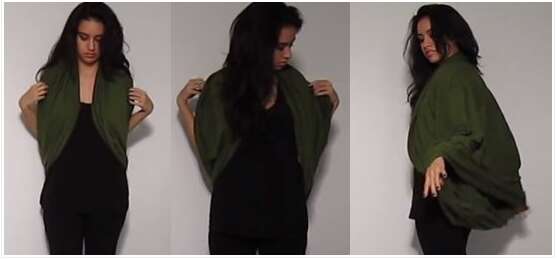 Source: Scarf.yournextshoes
Here's another twist to the humble scarf. Here's how. You can use it as a shrug, as you can see in this image. Drape the scarf lengthwise around your shoulders and back. Two of the ends will come in the front. Pull these at the back from under your underarms and tie them into a knot, and you are done.
Styling the humble scarf needs no extra effort
Styling that humble scarf of yours needs no extra effort. Is it a physical or monetary attempt? Don't have any scarf or stole? Don't have a stole that goes with your outfit? No worries at all! Use those dupattas lying unused in your wardrobe. Yes, you can look too classy in those. Just try new ways to tie or style those. So, you see, no extra expenses would be incurred in styling the humble scarf! Go on, try out new styles every day.
These are only 5 of a long list of ways to wear the scarf in a smart way. There are several other ways to do your humble scarf in unique ways. You can use it as headgear, as a tie, many other stylized shrugs, and more. So, which one you liked the best? Or is it any other way in which you would like to try that stole of yours? Do share your views in the comments section. We would love to hear from you.