Ring Designs
Accessorize outside the box with a funky collection of cocktails rings, pointer finger rings and more that make you look a real badass. You don't need to be a big jewelry person to look edgy and still feminine. Here I've collected a few party and unique rings that I'm sure you'll love to make a part of yours – make it stay for years.
Crystal Studded Bee Ring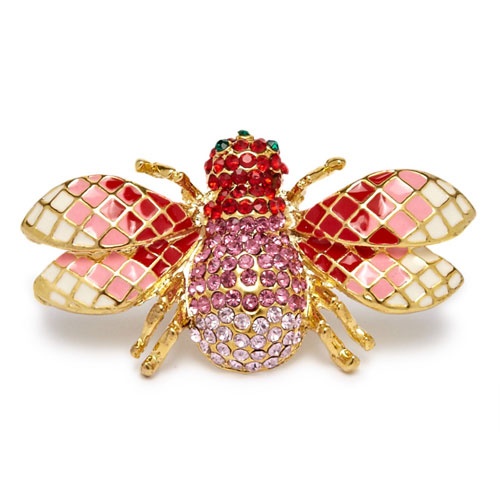 You will fall in love with this bold cocktail ring. This bold, bright and colored crystal ring can be perfectly paired with every party dress you wear. It comes with adjustable size. So one size fits all. Slid this ring onto your middle finger and see how this bold ring will add a touch of bling to about any party dress you wear. Shop this enamel painted and crystal studded bee ring at Fashionara today for just Rs. 499.
Gold Color Elegant Ring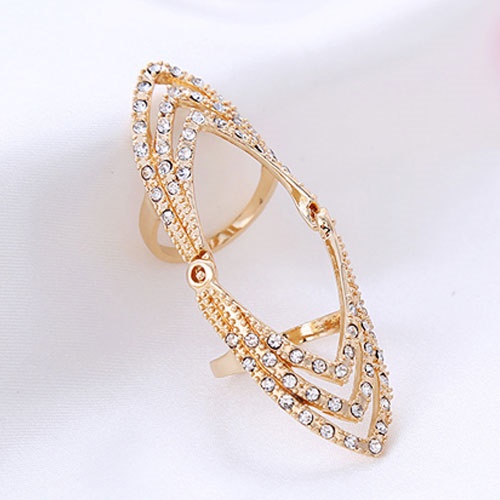 For an elegant look, wear this ring with a turquoise-studded neckline prom gown. This is the perfect piece of jewelry you will like to buy for yourself. Its exquisite design will be admired by the people around you. Buy this if you wish to get the feeling of something precious near you all the time. Gracefully designed, this gold ring is now available at FashionAndYou for just Rs. 399.
Snazzy Seven Dwarf Ring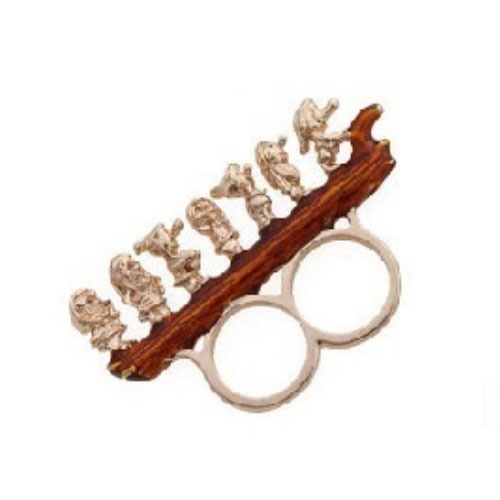 Would you want to meet a ring that perfectly set on its own and turn heads to your fingers? I bet this's the ring you should be fancy about. Made of a large brown acrylic base and with snow-white dwarfs, this is the piece that can be worn to bars, concerts, parties, rock shows and to about anywhere. Buy this dwarf ring at Fashionara for just Rs. 749.
Chic Owl Ring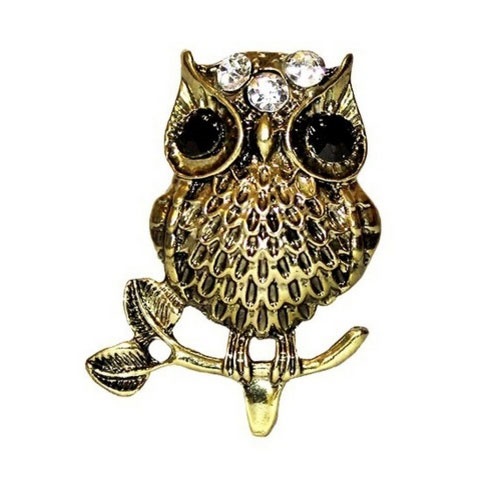 This chic black-metal owl ring never goes out of fashion. It's made of Alloy material. This single piece of jewelry can easily replace so much jewelry like several neck chains, bangles, dangles and more. Avail this fabulous ring that fit your style perfectly for just Rs. 399 only at Fasionhara.
Jet Black Crystal Ring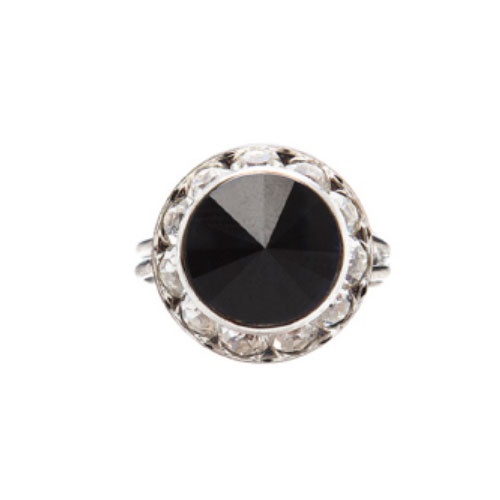 Add an oomph factor to your everyday look with this just black crystal ring. Inspired by heirloom wedding rings, this cocktail ring adds elegance to your personal style. Just dress this ring with a neutral manicure and voila, it adds instant glamour to your overall look. Comes with a rhodium plated material and adjustable in size. You can avail this ring at Rs. 590 here.