Photographs are portals to the world beyond its mere four-cornered frame! At times it's the sheer image and at other times it's the situation that a photograph portrays carries profoundness, thereby opening the otherwise locked chambers of the mind. From the soul-stirring captures of the Bhopal Gas Tragedy in 1984 to the moment where John Lennon signs an autograph few moments before his being shot, evokes many inexplicable thoughts. It is also the photographer's creative vision that adds excellence to a picture and provides us photographs that shook the world.
Here is a set of 11 photographs that shook the world.
1. This picture taken in Uganda during the 1980 famine and starvation is powerful with its portrayal about the dangers of famine. Just a glimpse at the picture is enough to get through its message. The emaciated hand has a benumbing effect on many.
2. Second on the list of photographs that shook the world is this beautiful and well-timed photograph. Taken by Carol Guzy, captured this frame that depicts a two-year-old boy, named Agim Shala who was passed through a barbed wire fence to this family. There were several Kosovo refugees were reuniting in Albania. The expression of the child is what makes this frame priceless and timeless.
3. Life is unpredictable! No one knows when a friend turns a foe and when evil approaches wearing the mask of the good and naive. This picture is completely emblematic of this thought. For who would know that John Lennon, would be signing an autograph for Mark Chapman, who in turn killed the singer a couple of hours later. Shocking and a tad bit scary too.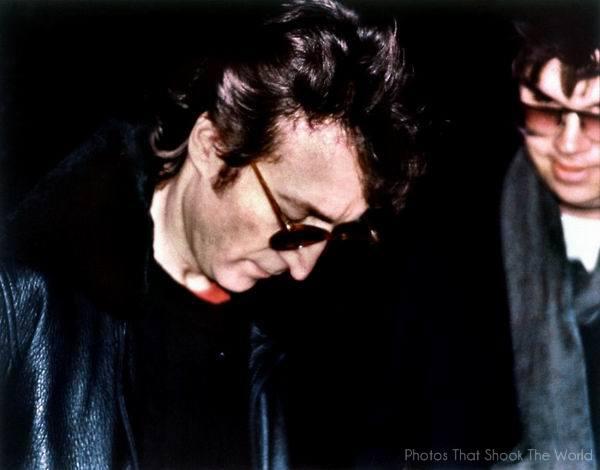 4. Captured by Raghu Rai, a popular photographer this is one of the many photographs that shook the world. The photo captures the after effects of the Bhopal Gas Tragedy that had killed almost 15000 people and also 500,000 were harmed. This picture is one of the most heart-wrenching portrayals of a man burying his son. The ghastly expression of the little one's eyes (who is no more), is what gives this picture its soul-stirring character.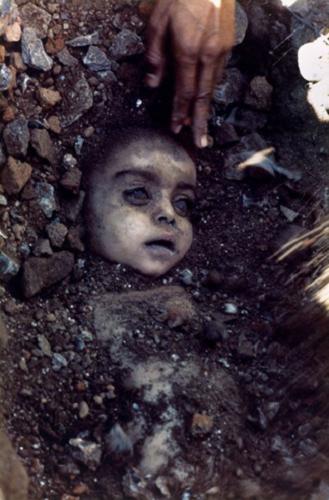 5. Landing on the moon was always a dream until Neil Armstrong made it possible on July 21st, 1969. Being the first man who accomplished this feat, this photograph evokes feelings of success, victory and motivation that has a subtle undercurrent of "Impossible is nothing".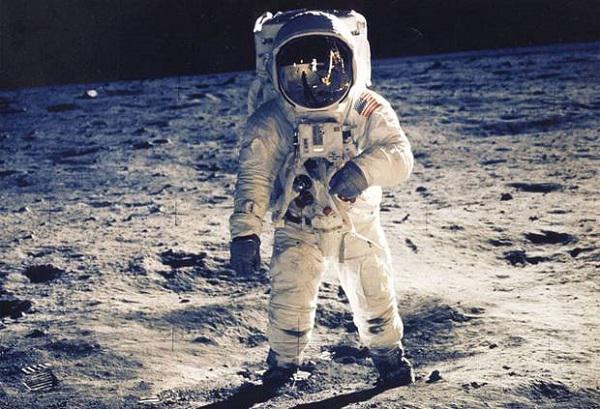 6. This picture was taken during the recent Nepal earthquake 2016. This photo depicts two Vietnamese kids who are brother and sister trying to survive amidst this natural calamity. Nothing other than a sense of overwhelming love crosses the mind as one glimpses upon this picture.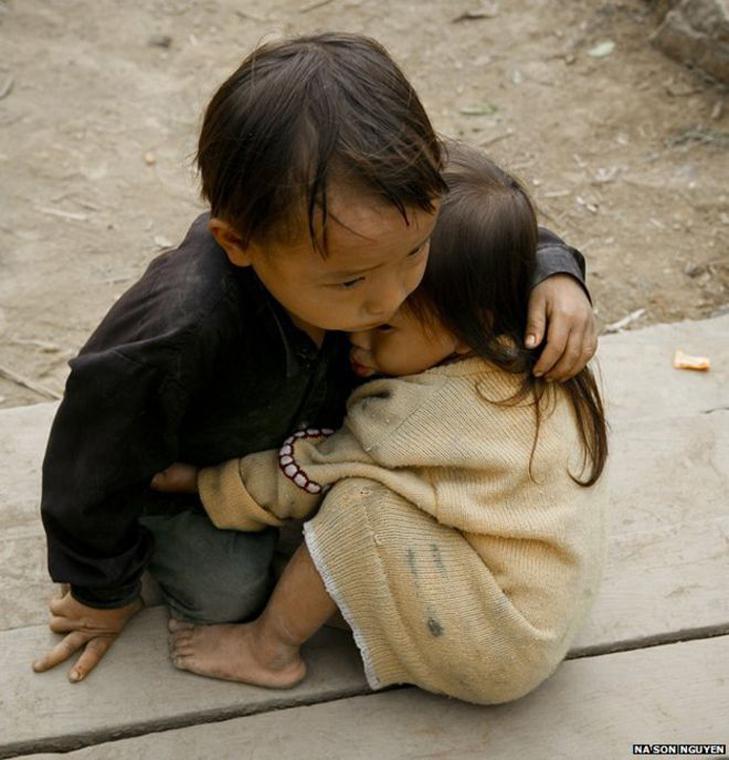 7. 9/11 can never be forgotten! The collapse of the twin towers was almost the collapse of faith and hope for many. This picture of the World Trade Center being attacked on 9/11 is well timed. Even though it captures one of the saddest occurrences in the world, yet the photo is a popular one as it highlights how something grand often becomes the subject of communal angst and is followed by a sudden destruction.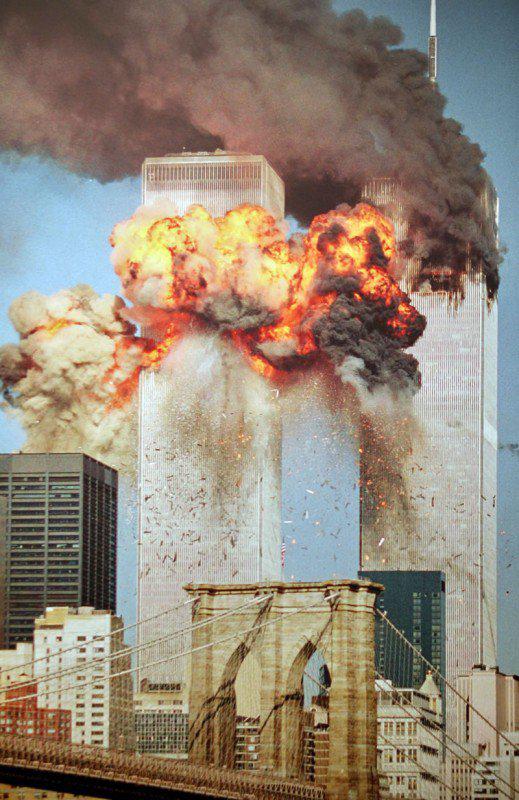 8. Few photographs are abstract in their theme! They depict a slice of life that can be smeared with nostalgia or an overwhelming interplay of impulses. Something similar must have been the situation here. This Russian soldier who's playing an abandoned piano in 1994 in Chechnya must be re-living some of his personal moments through this piano. He could be becoming aware of his lost passion, which here could be music.
9. There's always a mighty woman who's hidden somewhere. This hidden strong self of her becomes prominent in when faced with a crisis. Back in 2006, when the Israeli authorities had already ordered the emigration of the illegal outposts, there was this one woman who was captured by Oded Balilty that went against the troops. This picture highlights the immense mental strength a woman has.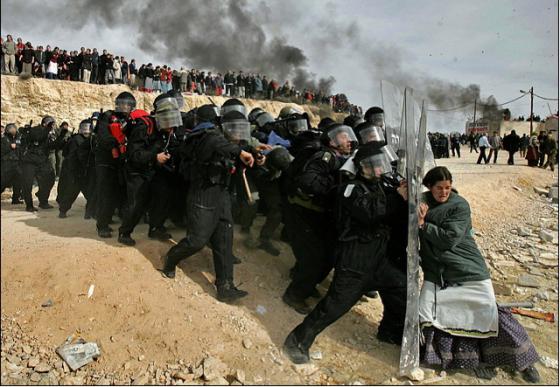 10. This picture might freeze you! Taken by none other than Frank Frontier this is a classic frame of Omayra Sanchez who got trapped in the dilapidated buildings. The dangerous eruption of Nevado Del Ruiz volcano takes place in Columbia and had killed almost 25,000 people. The expression of the eyes says it all.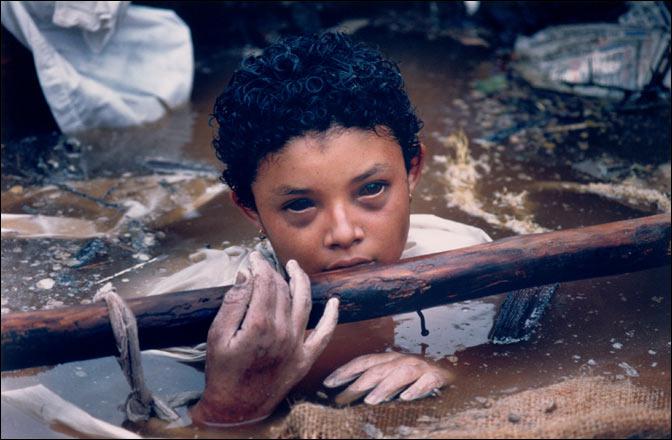 11. Monks are said to be serene people! This photograph depicts their innate strength and detachments from life in the truest sense. This photograph is of Thich Quang Duc who used to be a Buddhist Priest back in Southern Vietnam who successfully burns himself to death protesting against the government's policy towards the priests. The priest didn't even make a single sound as the fire consumed him.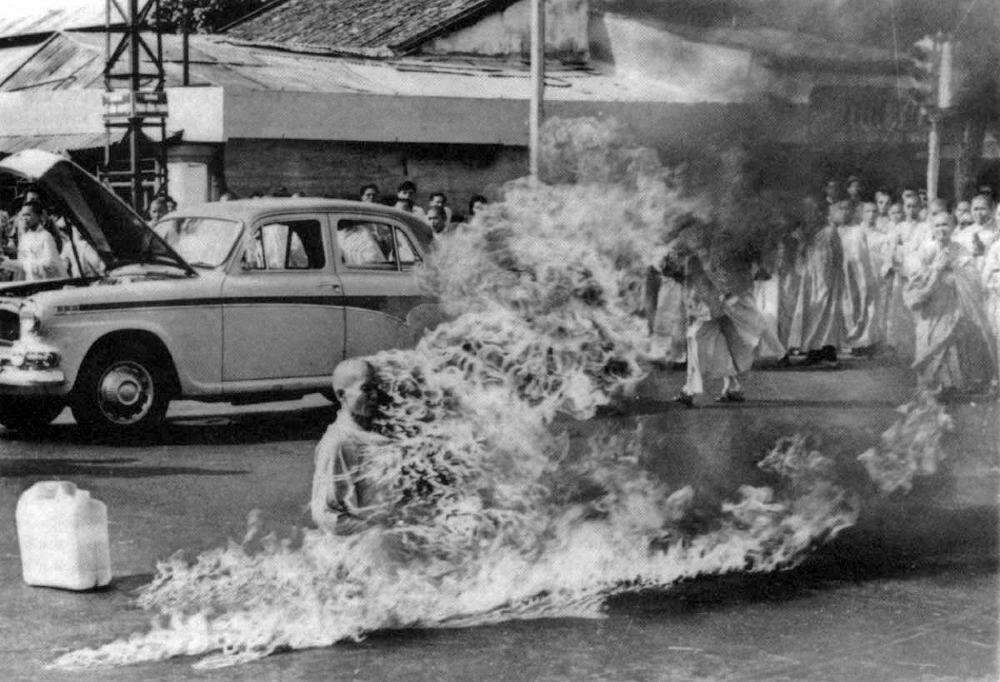 Photography is never devoid of its situation that makes us burst forth with emotion. Â These photographs that shook the world, depict the various struggles of mankind, the apparent losses and also the other nuances that shook the world in a positive way to correct the negatives.