The winter has set in! And if you are looking out for the right time to get your workspace sorted, let us tell you there is nothing like "right time" to start. After a tedious and long 8-hour work day, we are sure the first thing that you want to do is to relax. But, did you know working on making your surroundings clutter free works as a greats tress-buster? Today we will be discussing ideas that would help you in finding out gadgets that will help you maintain a nice, tidy and creative desk.
Save big with amazing discounts and offers on gadgets
A well-organized desk will not only reduce stress at a workspace, but it also helps you leave the best and most favourable impression on your co-workers, clients and even your boss. However, the secret sauce to crack this formula is you got to be naturally inclined to pick-up after yourself. No, we're just kidding. But actually, if you think this is not you, no worries, luckily we have 5 cool gadgets to create a beautiful, functional, creative and fun workspace. You can never say no to these. And if you are going to install any of these cool gadgets in your workplace, you will have to clean up the mess!
5 Top cool gadgets
So, here's the list of the cool gadgets that would make your workplace look pretty and quirky:
1. Cordies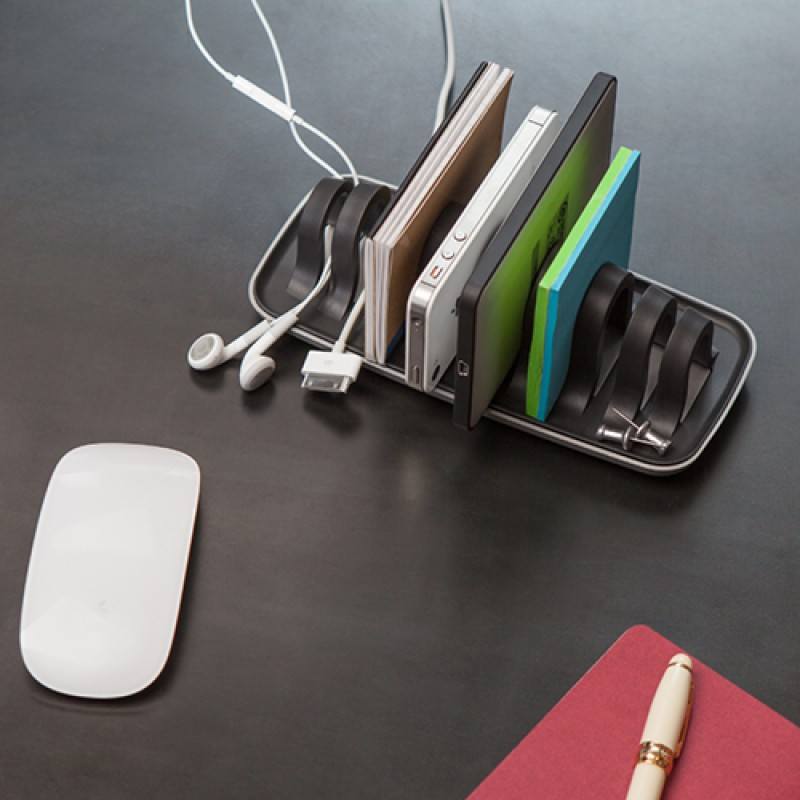 Now you can never have an excuse for not having a clean workspace. Cordies completely change the way you organise the desktop. It is a simple desktop cable management system that allows you to arrange various computer cables, which makes your workspace looks neat and tidy.
[Also Read: 8 WAYS TO MANAGE WORK STRESS]
2. One Pot, Two Lives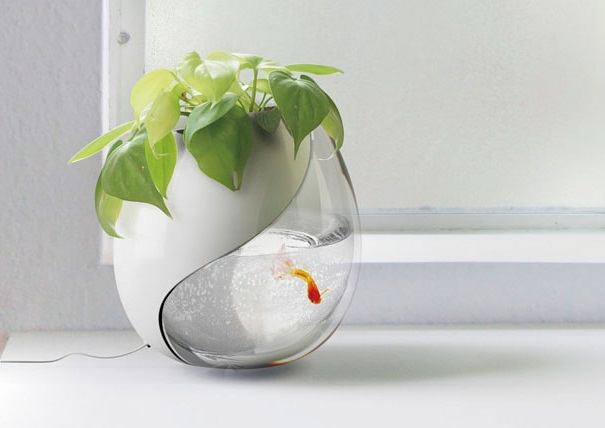 Such a unique idea of bringing up the liveliness to the workspace. A planter and a fish tank combined together. The planter brightens your day with some happy flowers. The tiny fish takes up the nutrients dropped by the plant, so don't worry about the food for the fish.
[Also Read: WE HAVE A NEW OFFICE IN HYDERABAD]
3. Wi-Fi Range Extender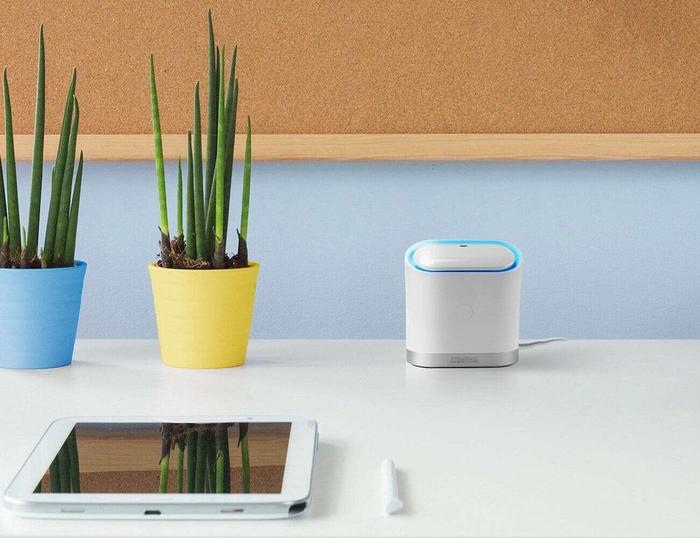 These days the whole world is connected through the internet. It has become one of the essential things in life. Being at work, it is always important to stay connected to the internet. The Wi-Fi range extender is one of the cool gadgets to look forward as it gives a better internet connectivity. This is easy to use router which connects within less time.
[Also Read: 5 GAMING GADGETS YOU NEED TO BUY TODAY]
4. Digital Sticky Note.
If your desk is all covered with sticky notes, there are chances to miss some important things to be done. Make use of the technology, as there are digital sticky notes to replace the good old coloured sticky notes. It is an e-paper sticky notes which have an interactive display that lists all the information you need.
[Also Read: TOP 5 GADGETS TO OWN BELOW THE 10K LIMIT]
5. Noise Cancelling Headphones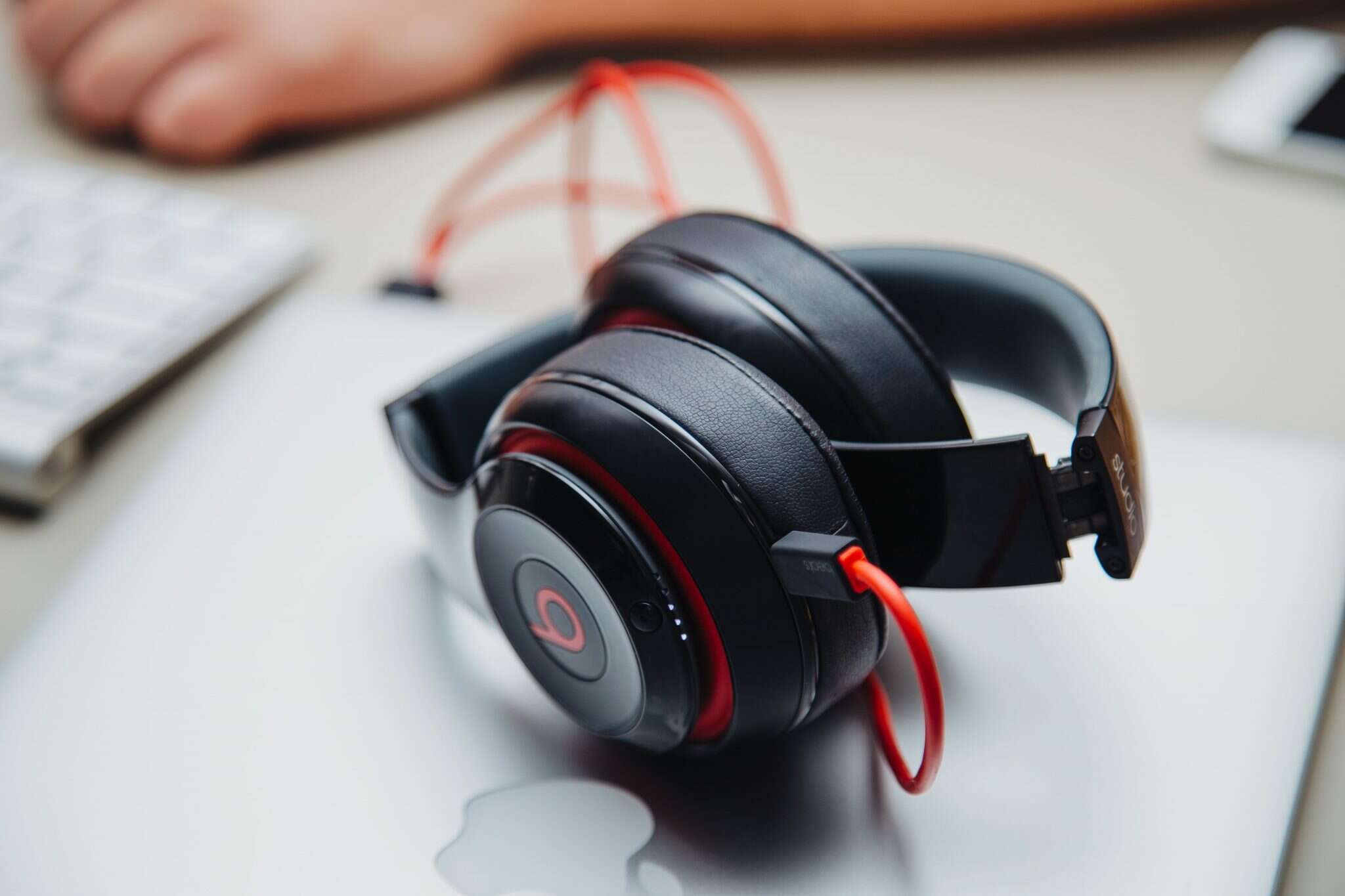 Put them on and change everything around you. You can change the noisy and busy office environment to enjoyable environment with this noise cancelling headphones. Music allows you to be more productive at work.
Few more to consider
There are many other cool gadgets to consider like Desktop punching bag, Mini Indoor Garden, Multifunction desktop organiser, Docking station, Charging Tube and much more.
You can get all these stuff online at various stores such as Flipkart, Paytm, Amazon and more. Browse for these amazing products today and order one for yourself. And if you have any other cool gadgets in mind, do share with us. We would love to know them.
Popular Posts:
12 FAMOUS HOLLYWOOD DIALOGUES IN HINDI WILL MAKE YOU ROFL!
NEW FASHION TRENDS UPDATE: COLLEGE WARDROBE ESSENTIALS
5 WEIRD THINGS AMAZON DOESN'T SELL IN INDIA
Image Courtesy:
hitplay
houseaqua
productradio
uncrate