Sometimes or the other, we all try to show off our photography skills with our smartphone camera. We play with the settings, sliding it from portrait to pro and so much more to get an Instagram-worthy picture. But photography is a lot more than that. Talk about DSLR cameras and lens in front of a photographer and see their eyes light up instantly! If you are a budding photographer or want to gift, you're loved once a DSLR camera for beginners, you're at the right place.
Here's a list of the top 10 DSLR cameras for beginners and everything you need to know about them. Sit comfortably, read through, compare, and then click on the buy button to get your very first DSLR. A lot of these products could be brought from Amazon.in at the best prices. You might also want to check out some of the best deals for related products on our Amazon page.
Top 8 DSLR Cameras For Beginners in 2023 with Prices
Nikon D3400
Price: Rs 36,250/-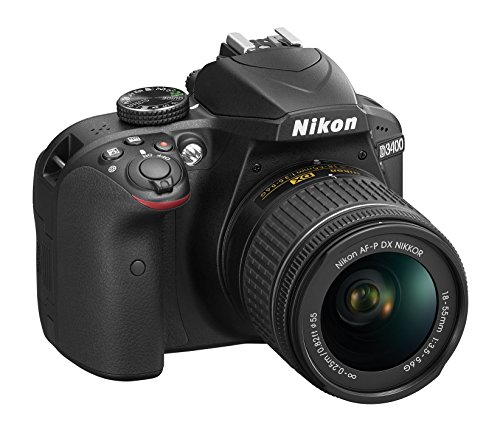 Get started with the best model available for beginners in the market. Nikon D3400 is an easy-to-use DSLR camera for beginners that makes it possible for you to share your photography with your friends and on social media within a snap with SnapBridge. This can be your best bet if you're looking for a budget DSLR camera for beginners with more than decent battery life and the latest technology.
Nikon D3400 comes with a DX-format image sensor and Nikkor lenses that make your images crisp and perfect. With EXPEED 4-image processing engine, get the perfect balance of colors on your pictures even when the light isn't perfect.
Who can use Nikon D3400?
Whether amateurs or professional photographers, Nikon D3400 is for everyone who can't wait to share their pictures with people and on social media.
Canon PowerShot SX540HS
Next on our list is the Canon Canon PowerShot SX540HS which comes with a 20.3 MP megapixel and HD video resolution feature. This easy to carry, lightweight device is very simple to use and has an extremely user-friendly interface. If you want to experience some crazy photography moments, this camera is all you need. It not only has high-speed continuous shooting ability but also comes with in-built Bluetooth and Wi-Fi.
Who can use Canon Cacno PowerShot SX540HS?
Best suited for people who are new to the world of photography, this camera will help them learn all the basic skills in no time.
Canon EOS Rebel SL2 / EOS 200D
Price: Rs 52,995/-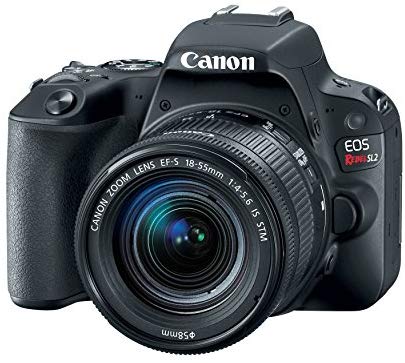 This ultra-compact camera comes from Canon's second-generation DSLR cameras. This small yet powerful camera makes for an excellent entry-level digital SLR camera for beginners. Though the camera body is compact, the image quality is perfect for the price it comes for. The camera has dual-pixel autofocus that makes both images and videos very detailed. Rebel SL2 is preferred by budding photographers mainly because of the image quality it produces and its lightweight, the camera weighs just 450 gm.
Who can use a Canon EOS Rebel SL2 / EOS 200D?
People who want to learn photography and its basics can pick up this one. It's not a very advanced-level camera, and you can always compare for a better option within the budget bracket.
Nikon D5600
Price: Rs 66,750/-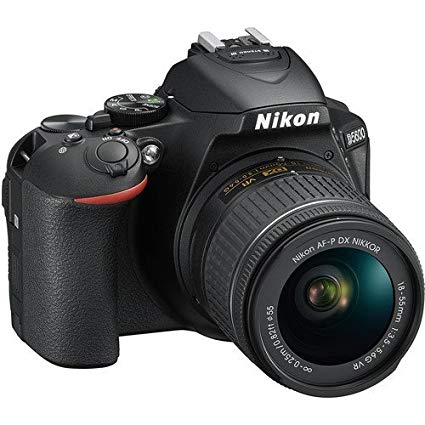 The best buy, I must say, for people who've just stepped into the world of photography and also for those who have prior knowledge but cameras and their operations. This model by Nikon is perfect for high-quality images along with time-lapse videos and HD videos. Nikon D5600 makes it very easy to capture moments and turn them into memories.
The camera can click five frames together with 39 point autofocus. The product has built-in wifi, Bluetooth, NFC, and operates on SnapBridge for social sharing.
Who can use Nikon D5600?
Photographers who are looking for a DSLR camera with advanced features and technology can invest their money on Nikon D5600.
Canon 77D / EOS 9000D
Price: Rs 64,495/-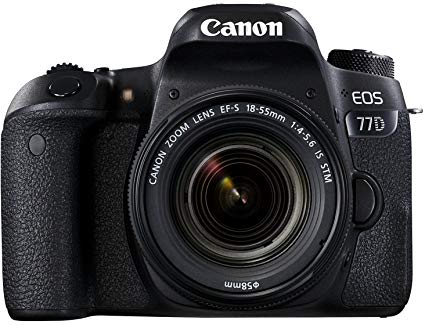 Though Canon 77D doesn't shoot 4K videos, this camera still bags its place in the list of top 10 DSLR cameras for beginners. This Canon 77D is packed with the latest technology and Canon's brand new DIGIC7 processor with a 24-megapixel CMOS sensor. The camera comes with Dual Pixel autofocus and optical viewfinder.
Canon EOS 9000D sports a brilliant tilt-flip touchscreen and has wireless features like Bluetooth, Wifi, and NFC, the camera is placed a tad bit on the higher side of the price bar that makes a lot of people reconsider before purchasing.
Who can use a Canon 77D?
Canon 77D is perfect for people who want to shoot videos for vlogging and otherwise. It's a good camera for still photography but might not be the best choice for those who wish to capture live actions like sports and stunts.
Nikon D3500
Price: Rs 36,250/-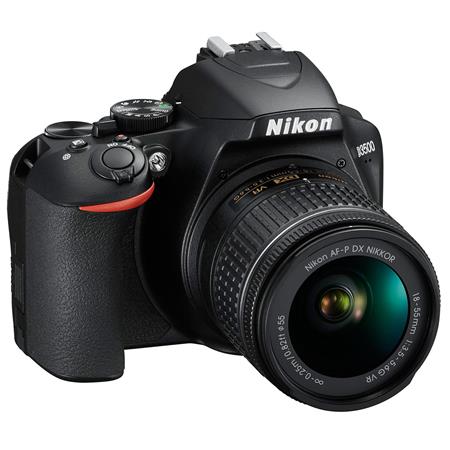 People who are looking for an entry-level DSLR camera under 30,000 can go for Nikon D3500 without any doubt. The camera comes with a Guide Mode to help beginners learn how to operate different modes and become a pro at it. Nikon D3500 is perfect for night photography and is loaded with features to eliminate light imbalances.
Aspiring videographers can pick up this machine to step into the world of video-making. From macro shots to wide-lens, you can experiment with your lens and shoot creative images.
Who can use Nikon D3500?
This camera is literally for everyone. Amateurs, as well as skilled professional photographers, go for Nikon D3500, and the results are awe-inspiring.
Canon EOS M50
Price: Rs. 54,995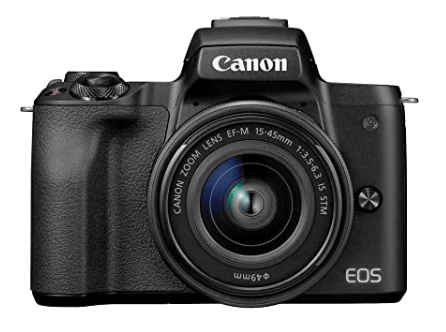 If you are in search of an easy-to-use yet good-performing camera, Canon's EOS M50 can be your go-to choice. With 4k video recording resolution, 24.1 MP camera, and in-built Bluetooth, Wifi, and NFC, it is indeed one of the best budget cameras one can ever own. This device also has vari-angle touch screen feature and enhanced Dual Pixel CMOS AF performance, which is best for live shooting.
Who can use Canon EOS M50?
Not just the beginners, Canon EOS M50 can also be used by professionals who are not going for a high-budget or high-requirement photoshoot.
Pentax K-70
Price: Rs 59,499/-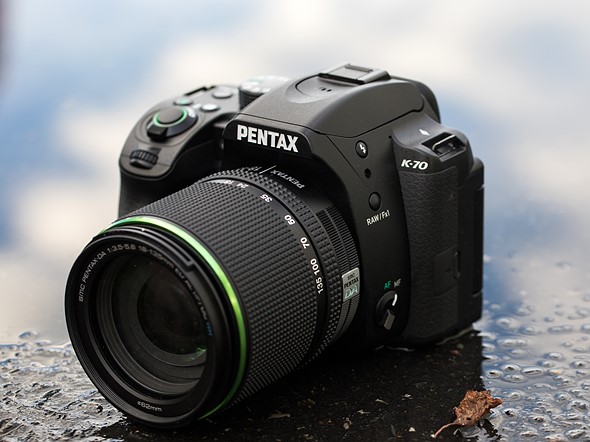 Pentax K-70 is a beast of a camera when it comes to an entry-level DSLR for beginners. One of the biggest reasons to buy a Pentax K-70 is that it has a sturdy and comfortable body, which helps in getting used to the grip. The camera has a pentaprism viewfinder to assist in accurate positioning and focus while shooting. Another fantastic feature of Pentax K-70 is that it comes in a dust and moisture resistant body, SIGH!
Pentax K-70 has been a photographer's favorite ever since it was launched. Not just the body, but the camera is well equipped with features that are praiseworthy and very comfortable to use. Pentax K-70 is hands down the best camera for beginners in the price range that it falls and the features it's equipped with.
Who can use a Pentax K-70?
Unless you are a professional videographer or a cinematographer, this camera is for all the other photography needs.
Canon EOS Rebel T100 / EOS 4000D
Price: Rs 60,650/-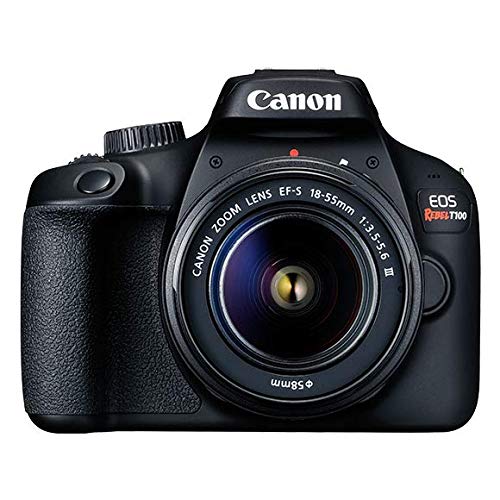 Canon EOS Rebel T100 is your basic DSLR for those who want to upgrade from their smartphones to a digital SLR camera. The camera has an 18 megapixel APS-C CMOS with 9-point autofocus. This camera isn't recommended for anyone who needs an advanced camera. As for beginners, this can be a great start to get the hang on photography and camera operations, and once you're comfortable enough, you can always get brilliant lenses or an upgraded model.
Fujifilm X-T100
Price: Rs 46,999/-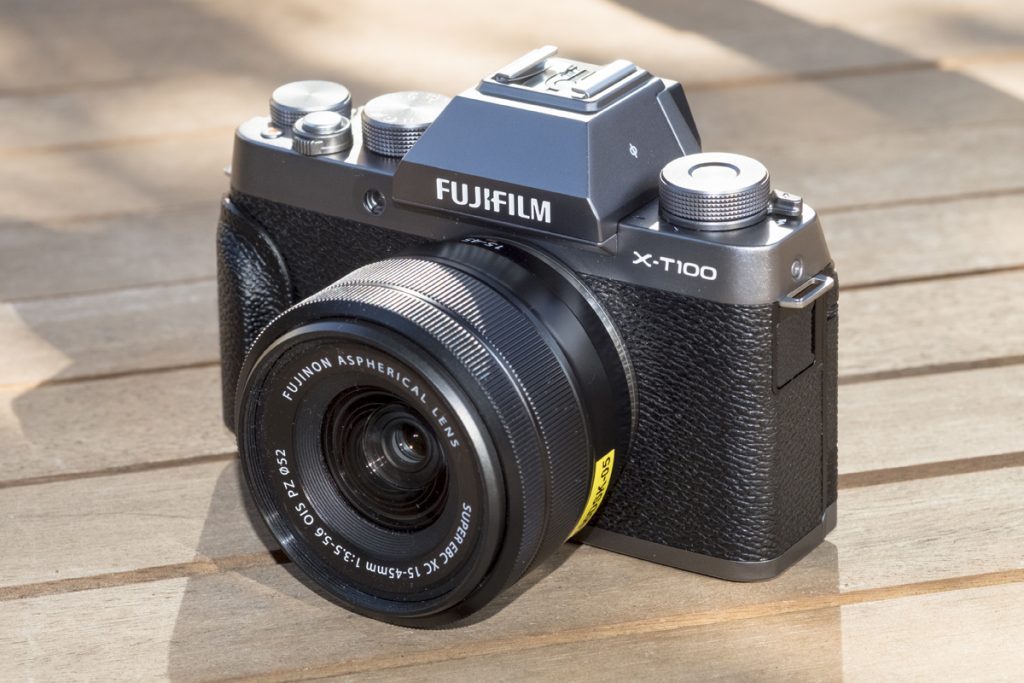 One of the most excellent DSLR for someone just entering the world of photography, Fujifilm X-T100, can be your perfect first mirrorless camera. The camera has an inbuilt viewfinder and boasts of better autofocus than its rivals. If you're into videos, this camera supports 4K video shooting. Fujifilm X-T100 is capable of capturing a full and clear range and is known for delivering ultra-crisp pictures.
The camera is available online at a discounted price, so if you're able to grab a good deal on Amazon or Flipkart and the likes, you're sorted for a long time.
Who can use a Fujifilm X-T100?
Fujifilm X-T100 is for beginners as well as professionals. The camera is equipped with X mount lens perfect for all kinds of photography.
Which is the best DSLR camera for beginners?
The best camera for you is the one that suits your needs. Consider the following cases while deciding which one you should get.
1. Purpose:
Travel vlogs
Do you like to travel a lot and want to make travel videos for YouTube or just to create memories? If so, a travel-size DSLR camera might be an interesting investment for you.
Photography
Secondly, if you enjoy taking pictures and like to play around with different modes an interchangeable lens camera might be an excellent choice.
2. Cost
DSLRs are expensive. And when you are about to take your first one, you might want to go a little easy with the budget. Usually, DSLRs are above Rs 20000, but you can also look for an installment option while buying one online. This will help you with managing the cost over a period of time and not get burdened with it all on your own.
3. Size
The size is another crucial factor when it comes to your DSLR cameras. Bigger cameras are also heavy and if you hang them around your neck, working long hours can become difficult with it. Also if you like to take pictures at family parties or want to do it professionally, you can buy a compact DSLR.
Many cameras now have Wi-Fi capabilities for sharing those amazing photos and videos straight from your phone or tablet, so you can share them with friends and family at home and at work.
Phone camera vs DSLR
There's no denying that the cut-throat competition in the market, companies are launching mobile phones with a beast of a camera every quarter. Whether it's #TeamPixel or #NeverSettle, there's not a lot that you can do with a smartphone. Xiaomi's new launch Redmi Note 7 Pro has a 48 megapixel + 5-megapixel camera with a SONY IMX 586 sensor. The ongoing debate on whether a DSLR is better than a smartphone camera has seen many opinions and arguments. But when we dig a little deeper, a DSLR offers much steadier features and quality.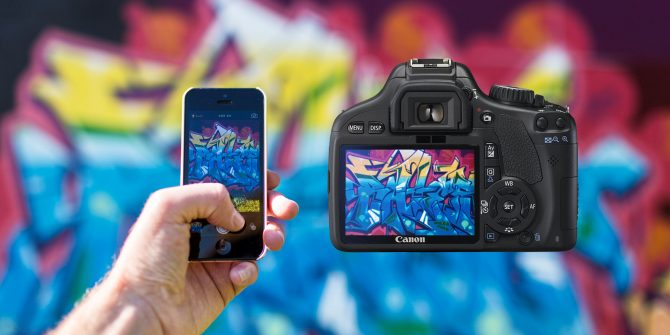 Though a smartphone is much handy in terms of usage, learning photography on a DSLR is the best thing that can happen. With so many settings to experiment with, you get the hang of photography when you begin operating a DSLR. Fret not if you don't already know how to manage the settings, there's a lot that you can do with the manual environment till the time you learn how to use it.
These were some of our top picks for a budget and entry-level DSLR for beginners. There are many other options that you can consider while buying a DSLR for yourself, but don't forget to use amazing coupons and offers to save more or your purchase.do let us know your reviews in the comment section.
Image Courtesy:
Amazon
Make Use Of
listoftech.com