Earlier, tablets were meant for many great things but not calling. You could play games, read books, do work-related tasks, watch movies but not call anyone. In this case, you would usually install a calling app or link your tablet to another phone. But with the advancement of technology, new, versatile tablets have come that you can use to make calls. And now, you can get these advanced tablets at budget prices too. If not, just apply one of these GrabOn coupons and bring the cost down.
Looking to buy the best voice calling tablet within a budget range of Rs. 3000 to Rs. 5000? Well, here we have some from whom you can pick.
Calling Tablets at Rs. 5000
The following are some of the best tablets that are available in the market today and are listed here along with pricing details.
I Kall N1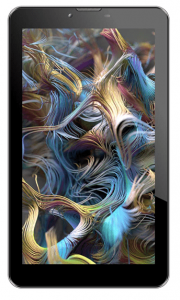 I Kall is an Indian brand striving to provide the best quality electronics at really low prices. With that mission in mind, they came up with I Kall N1, a tablet with all necessary basic features, including voice calling, which can be bought online at just Rs. 3,499. It has a 512 MB RAM paired with a 4 GB ROM, 2 MP primary camera and 2,800 mAh lithium-ion battery. It runs on Android 4.4.2 KitKat and has dual sim calling feature.
7-inch display
• 512 MB RAM, 4 GB ROM
• 2 MP Primary Camera
• Android 4.4.2 KitKat
• Dual Sim calling
• 2,800 mAh battery
I Kall N9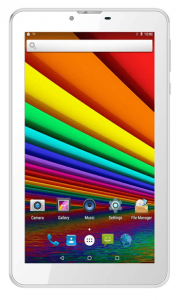 The very best in this price range, I Kall N9 is the tablet to have if you can't spend more than Rs. 5,000. In this one, you get 2 GB of RAM, 16 GB ROM, a 7-inch display, voice call with dual sim, 5 MP rear and 2 MP front camera and a powerful 3,000 mAh battery. It is run on Android 6.0 Marshmallow. It can be bought on Amazon for a discount price of Rs. 4,699.
7" Display
2 GB RAM, 16 GB ROM
5 MP rear camera and 2 MP front camera
Dual Sim
Android Marshmallow
3,000 mAh battery, 3-4 hours talktime
Datawind Ubislate 7SC

Datawind is one of the most reliable brands to look into when buying tablets under Rs. 5,000. Their 7-inch Ubislate 7SC has everything that you could get in that much amount and a little more. Running on Android KitKat 4.4.2, it has a RAM of 512 MB, 4 GB ROM, a dual core Cortex A7 processor and a 2,400 mAh battery. It is available to buy at Amazon for just Rs. 3,099.
7-inch capacitive 5-point display
Android 4.4.2
512 MB RAM, 4 GB ROM
Cortex A7 Processor
2 MP Primary Camera
2,400 mAh battery
iBall Slide Skye 03

iBall is a renowned Indian electronics company which has made its name in keyboards, mice and budget smartphones. They also make voice calling tablets and this is their best one below Rs. 5,000. It has 1 GB RAM with 8 GB ROM, 7" display, Android 8.1 and 2,800 mAh. It's run by a quad core 1.3 GHz ARM Cortex A7 processor and has support for 22 Indian regional languages. You can buy this budget-friendly powerful tablet at Rs. 4,200 on Flipkart.
7" HD Display
Dual Sim
2 MP Primary Camera
Android 8.1
2,800 mAh battery
1 GB RAM, 8 GB ROM
Datawind Ubislate 7CZ
It is an affordable tablet featuring 7-inch capacitive touch screen having a resolution of 480 x 800 pixels, runs on Android 4.0 Ice Cream Sandwich operating system, powered by 1 GHz processor and 512 MB RAM. This device offers a decent amount of features at a very low cost – Rs. 4,499. To buy this device at this discounted price, shop at Shopcluestoday.
Android 4.2.2 (Jelly Bean)
1 GHz Cortex-A7 Dual Core processor
1 GB RAM
7 inch TFT Capacitive Touchscreen
Internal storage: 4 GB
2 MP primary camera
0.3 MP secondary camera
Wi-Fi
3G