SOMETIMES YOUR FEET DO NEED A BLISS. JUST BECAUSE YOU WEAR SNEAKERS, LOAFERS, AND GLIDERS EVERY DAY, DOESN'T MEAN YOU CAN IGNORE PEDICURES…
Ironic faith, in the pursuit of beauty and healthy glowing skin, people often spend a bomb on professional pedicures. I agree walking into big-named spas and parlors would give a rich therapeutic experience certainly, make you feel like a new you. But there's always not the same feeling one would get after have visited a renowned spa. Sometimes hyperbolized adverts, promising words that say they make you walk like a brand-new-woman after using their services and etc. should have be the reasons that tempted you to head into overpriced pedicure services.
Happy Feet
What if this ultimate treat to your feet can be a do-it-yourself task? I bet, at-home pedi will be a sheer bliss to you. Here, I brought you the entire subject of the feet. The process that's not just deeply soothing, but also helps you vow yourself in the pursuit of happy feet while not burning a hole in your pocket. From the feet myths to the best polish shades often preferred at professional salons, I have presented this DIY guide to pedicure based on their proven tips.
Step 1: Soak Your Feet
After a shower, let your feet soak in a soapy bath for about 15 to 20 minutes. Now gently clean under the nails using a cuticle pusher. You can also soak your feet in a basin. Before you soak, make sure your nails are free from nail polish. Use ultimate nail enamel remover.
Step 2: Exfoliate Your Skin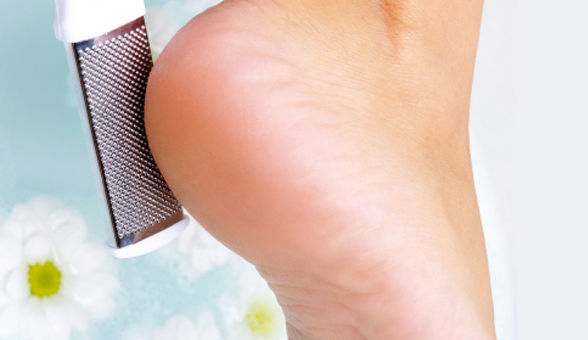 Exfoliation keeps your feet feel and look great. I recommend you to exfoliate your feet with a good foot file. This is a necessary tool in your arsenal. You can use a foot file with a cleanser that heals calluses and keeps them away. Also, consider using three-way buffer that removes dry nails and give your feet a healthy look.
Step 3: Scrub Your Feet's Callus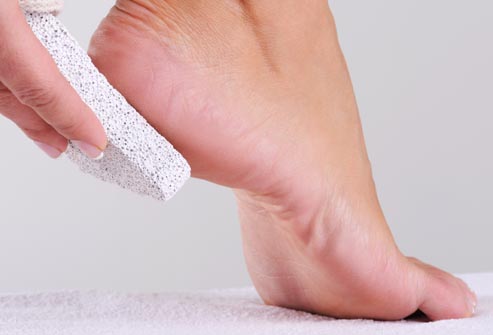 After exfoliating, use moisturizers containing almond and jojoba oil extracts. Massage your foot starting from heal and work towards your toes, using circular motions. After massaging for about 10 minutes, rinse off with lukewarm water. Use salt or sugar treats scrub. You can also scrub your feet by rubbing with pumice to remove dead cells. Pumice can be used everyday while taking shower.
Step 4: Massage With Good Moisturizers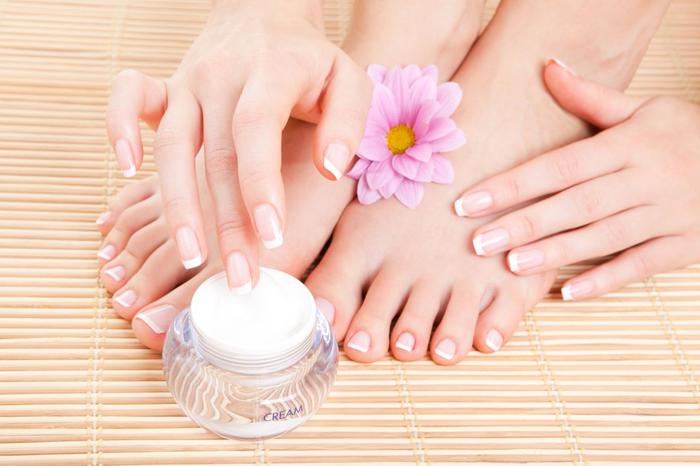 Incorporate good moisturizers into your everyday foot care as well. This is a good move. Work using moisturizers immediately after having a gentle scrubbing. The process is good to go to keep a happy feet.
Step 5: Use Electric Callus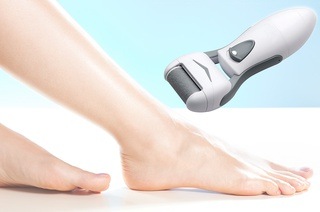 For most people use of electric callus sounds frightening. But it's not. They are easy to use and comes as very satisfying. They can be used on dry feet as well. Shop the best electric callus and use it regularly for the best results.
Step 6: Apply Your Favorite Foot Cream
You are almost done to home-pedi. Just dry your feet and apply good foot cream. I recommend to give your feet at-home pedicure very often.
Step 7: Pick The Color Or Your Favorite Shade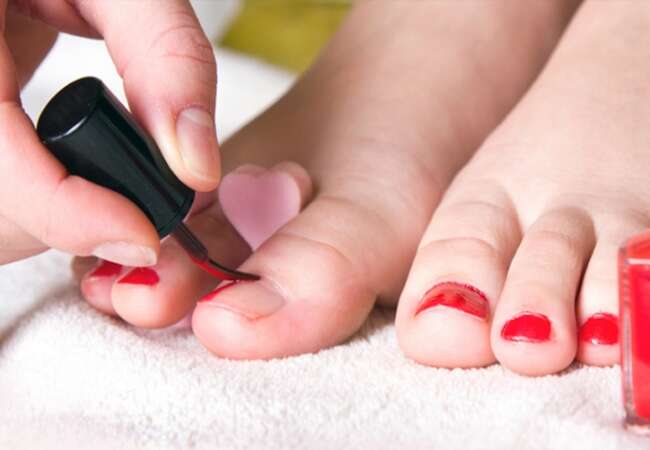 Paint your toenails with your favorite nail polishes or shades or the perfect color you think syncs well with this season.