Hola gentlemen! Guess what today is? If you don't know probably you will get into some trouble – but since most of you know, today is "Teddy Day", which is already driving love birds crazy in selecting that perfect Valentine's Day gift for every specific day. I am sure most of you must be wondering why girls like those sweet and cuddly gifts. Okay, if not all the girls, the majority of the girls say teddy bears or soft toys have been their best friends.
And when it comes to Valentine's Day gifts, a teddy bear is one of the best ones. Don't you want your partner to cuddle the teddy bear that you gifted her? Wouldn't that teddy bear remind her of you? This Teddy Bear, we have a few answers to your "Why should I gift her a teddy bear?" And to the men, don't feel embarrassed if your partner gifts you a teddy bear. Everyone needs a soft, cuddly thing in their lives, a semblance of comfort to hold on to. So, waiting no longer, here's a list of reasons why teddy bears are amazing Valentine's Day gifts for your partner.
Different Types Of Teddy Bear Gifts For Your Partners
Are you thinking of hitting the markets to find a perfect soft toy for your Valentine on Teddy Day? Due to the current situation, the spread of Omicron, it's not the right thing to step outside of the house. Hence, we highly recommend you opt for shopping online to buy cute teddy bear gifts.
This article will give you a rundown on why teddy bears are special to them.
1. Express love and affection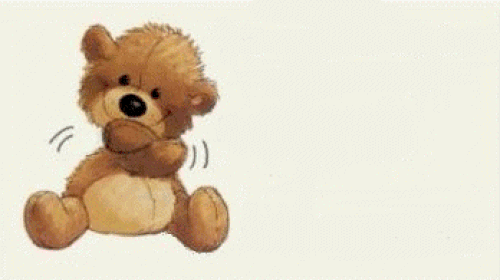 Because they exude affection and warmth. And no wonder if someone says that once a teddy has been loved by a human being, its expression is marked forever.
2. Far better than other gifts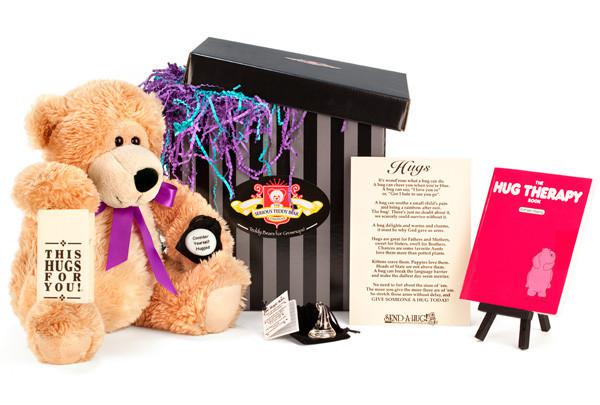 I agree, when in doubt roses and chocolates can never go wrong, but think on the other side – they are the same boring and old routine of giving and receiving love gifts. Skincare luxury and glowing complexion cosmetics suit those who admire some of the best resident beauty addicts. But soft and cozy toys like teddy bears are the perfect gifts for V-week, especially on a Teddy Day.
3. Heart-felt spoke message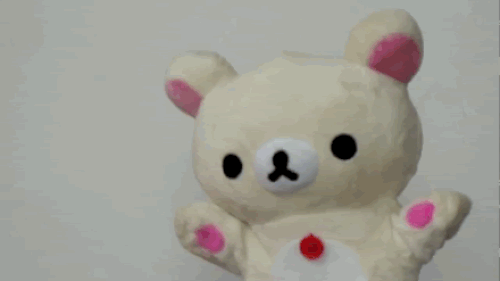 Yes, I am talking about a "talking teddy bear" which could be the best gift for those who occasionally miss their partner's voice.
4. Reminds your GF about you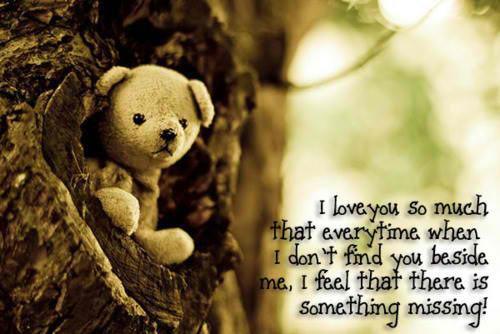 They are the best replica of you. Teddies keep her thinking of you and bring a smile to her face every time she hugs them.
5. Say it with bears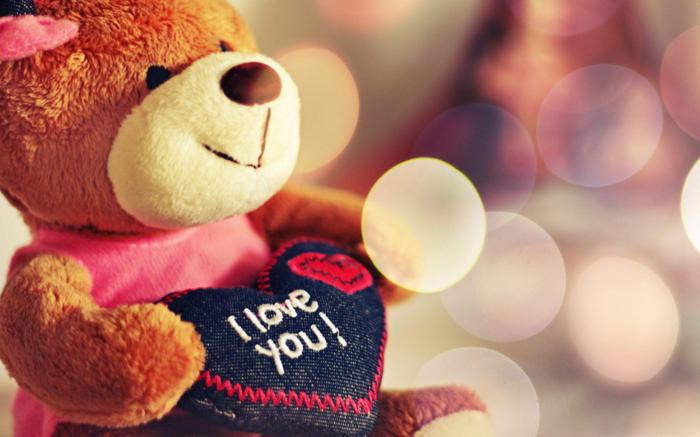 Take advantage of this day to send fun and love message to your sweetheart. A pair of teddy and a perfectly articulated message will surely win you their heart.
6. Every girl's best friend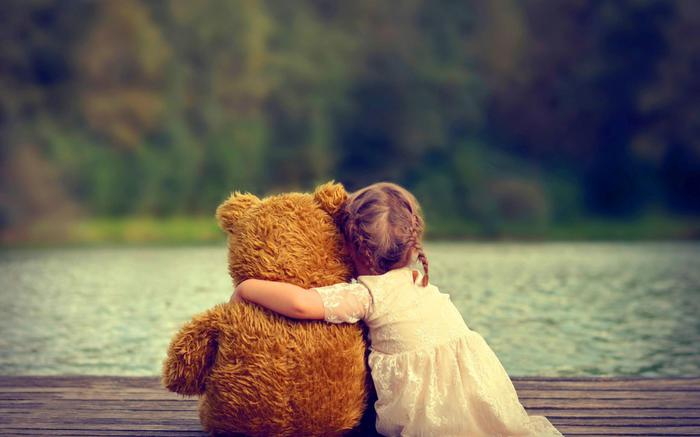 So true that teddy bears are not only cute and soft but also a girl's best friend. Many girls have grown up hugging their favorite teddy, sharing their secrets, and sleeping by its side all through the night.
7. Huggable teddy bear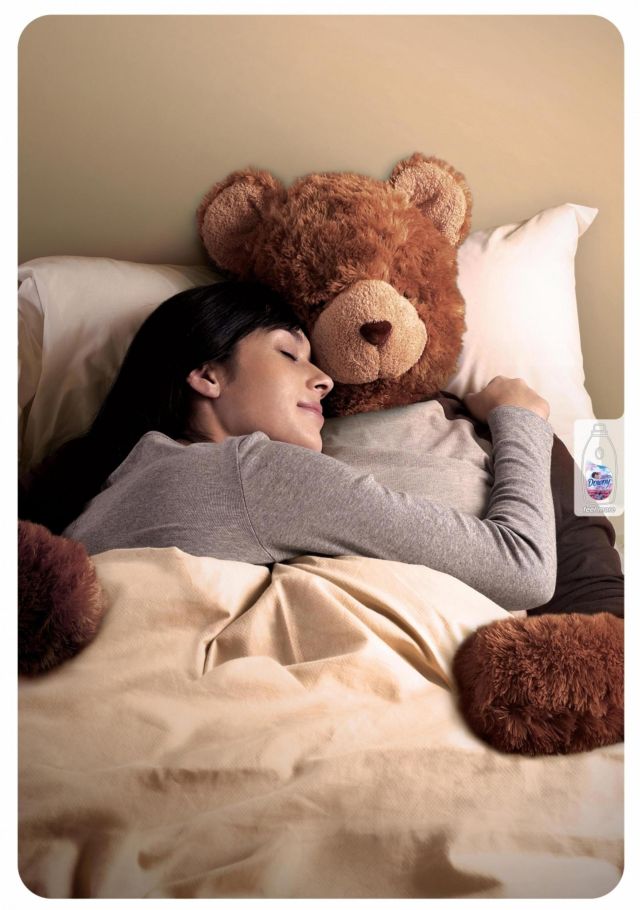 They are so cozy to curl up when you go to bed. They constantly remind your loved one about you. And the best thing about it is, next time when she needs a hug from you – she just has to give a giant hug to her bear.
8. Fairytale dreams come true
Agree with me or not, but ever since childhood, girls have been filled with love for those bedtime stories and fairytales – where they actually picturize their tales with brown fur, cuddly body, cute round eyes, and pleasing expression of teddies.
9. Customized teddy bear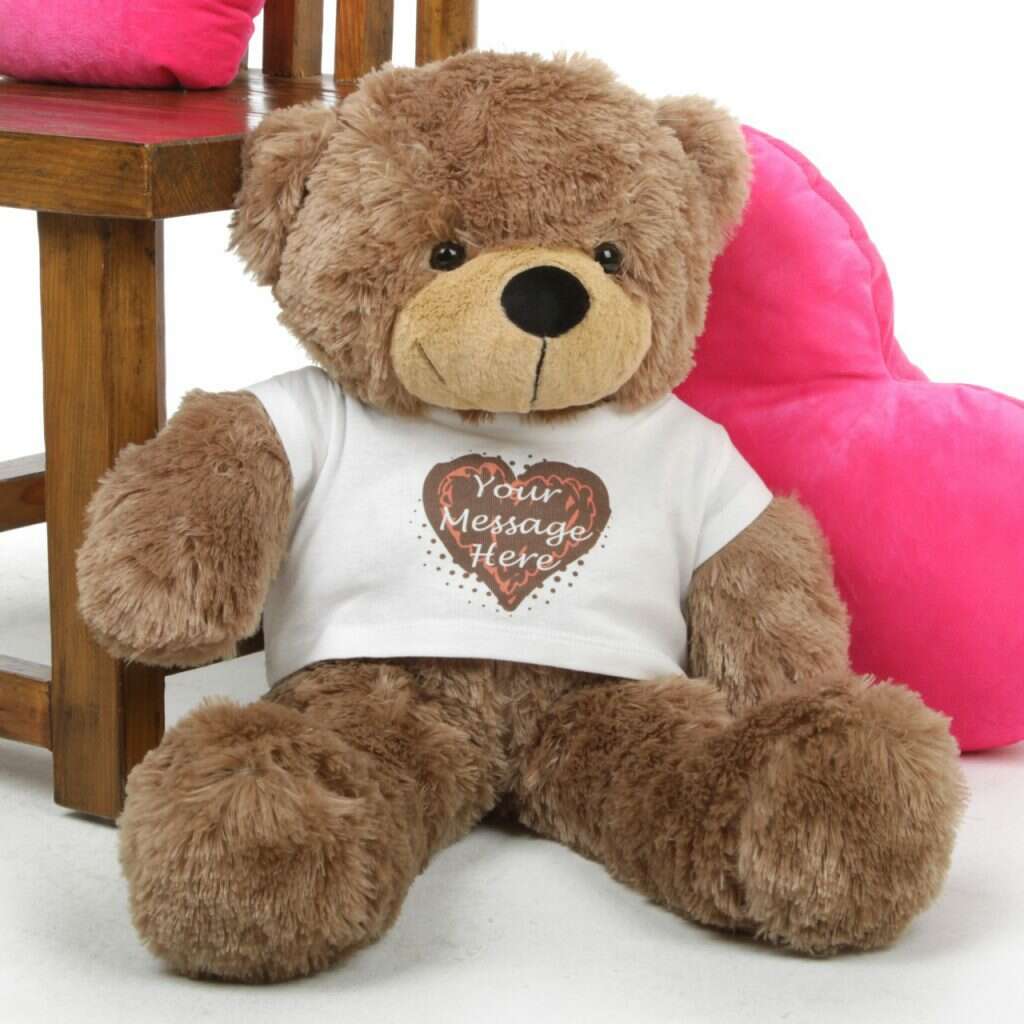 You can pick your personalized teddy to gift your sweetheart. Visit online stores like Send My Gift, Archies, Ferns N Petals, and more which provide you with this option. All you got to send is – your name, picture, or personal message to the store, and they will personalize the teddy bear that you would love to gift.
10. Kissing teddy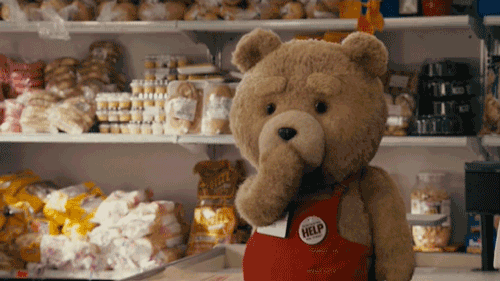 You can relate this teddy to yourself to express your "hearty" feelings to your dear.
11. Dancing teddy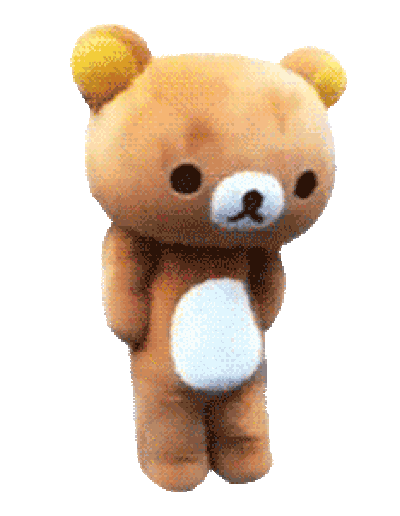 You know those cute little dance steps can win your girl's heart.
12. Sleepy teddy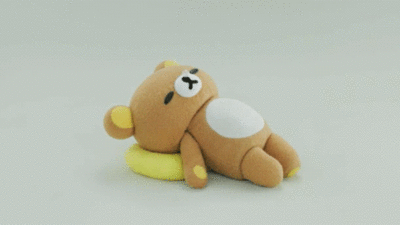 Well, not suggesting you to get some zizz. Just don't spoil your V-Day or week like a lazy bear.
13. Lovelorn teddy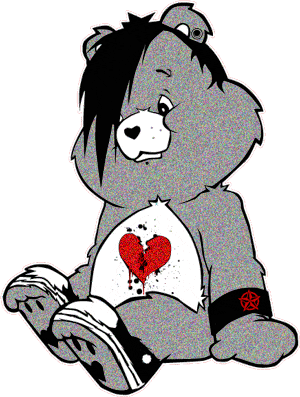 Heartbreak strikes even deeper and even to a teddy it's hard to bear.
14. Alcoholic teddy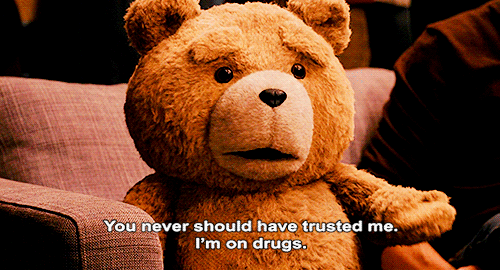 Not just humans, but teddies also love drinking.
15. Scary teddy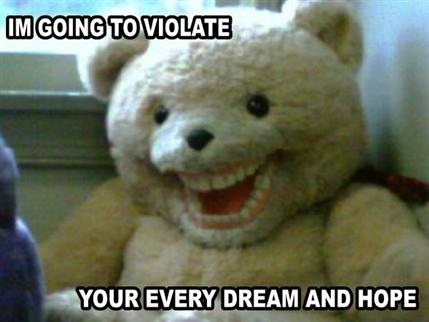 So you think your girlfriend haunts you crazily with her love, this is the best teddy that conveys your message
16. Happy teddy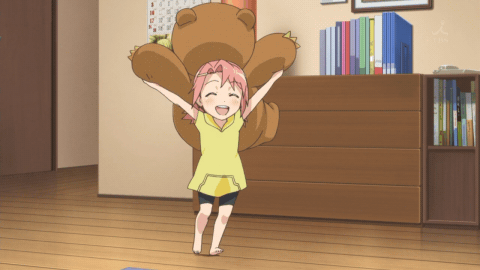 Now, I know that every day of Valentine's week is important but I'd say that after the main day and Rose day, Teddy day is the next most important. Ideally, you should fill your partner's house or bedroom with soft toys of all kinds or a particular theme. Or you can just buy one giant teddy and be done with it- ask Iron Man, he did it!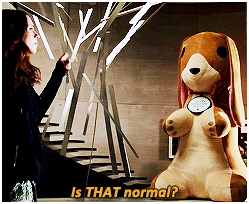 But the most important thing is to be with your partner and cuddle him/her just the way a stuffed animal would. Let your significant other see and feel your love this Valentine's Day. Spend the day with them, cook them a delicious, romantic meal if you can, take them shopping on special Valentine's Day sales and watch a romantic flick with them, snuggling under a comfy blanket. That is Valentine's Day- spending time with each other, reminding each other of love- more than the gifts and expensive dinner dates.
Feel free to share your Valentine's ideas and funny anecdotes of your partner gifting you teddy bears in the comments below.
I wish you a very happy Valentine's week and hope it goes as entertaining and cherished as these teddies are. I also wish you a Teddy Day filled with soft, snuggly, cute teddies for you and your significant other.
This article is a part of our series on Valentine's Day.
Also Read:
<div class='toc'><ul><li><a href=#Different-Types-Of-Teddy Bear-Gifts-For-Your-Partners><b>Different Types Of Teddy Bear Gifts For Your Partners</b></li><p> <a href=#1.-Express-love-and-affection>1. Express love and affection</p><p> <a href=#2.-Far-better-than-other-gifts>2. Far better than other gifts</p><p> <a href=#3.-Heart-felt-spoke-message>3. Heart-felt spoke message</p><p> <a href=#4.-Reminds-your-GF-about-you>4. Reminds your GF about you</p><p> <a href=#5.-Say-it-with-bears>5. Say it with bears</p><p> <a href=#6.-Every-girl's-best-friend>6. Every girl's best friend</p><p> <a href=#7.-Huggable-teddy-bear>7. Huggable teddy bear</p><p> <a href=#8.-Fairytale-dreams-come-true>8. Fairytale dreams come true</p><p> <a href=#9.-Customized-teddy-bear>9. Customized teddy bear</p><p> <a href=#10.-Kissing-teddy>10. Kissing teddy</p><p> <a href=#11.-Dancing-teddy>11. Dancing teddy</p><p> <a href=#12.-Sleepy-teddy>12. Sleepy teddy</p><p> <a href=#13.-Lovelorn-teddy>13. Lovelorn teddy</p><p> <a href=#14.-Alcoholic-teddy>14. Alcoholic teddy</p><p> <a href=#15.-Scary-teddy>15. Scary teddy</p><p> <a href=#16.-Happy-teddy>16. Happy teddy</p></ul></div>