Who can resist a really good bargain?! Now that valentine's day is right around the corner, almost every other online store is hosting sales. This is, without a doubt, the perfect time to buy the best stuff online, be it for yourself or your significant other.
Think about it- you're either at home or at the office, there's nowhere else to go, with Covid at large, and you're thinking, what do I do at home? After all, simply sitting at home can be difficult as well. Besides, Valentine's Day coming up means that you're probably thinking "gotta get something for my partner." If that is the case, you should start planning now. Valentine's Day is usually an elaborate affair and if you are not prepared, then, you will end up making those last-minute arrangements that rarely please your significant other. From what gift to give to which restaurant to book for a dinner date, there's a lot to decide and we want to help you with it.
So, without further ado, here are the best things to buy during this Valentine's day sale. Buy quality products and feel pampered while saving loads of that hard-earned money.
Have a look at our curated list of gift ideas for all occasions!
Best Things To Buy For Your Valentine
The game is on…now the ball is in your court and how much you can grab depends entirely on you. Indulging in smart and well-informed shopping is what you need to be. This way you will not only be able to shop to your heart's content, but also save more. Check out this list of best things to buy this Valentine's day:
WatchesWatches are sweet Valentine's Day gifts. Especially, if they are antique watches and have "my grandmother gifted it to my grandfather" stories, then, they are the perfect Valentine's Day gift. On the flip side, gifting modern watches to your partner shows that you're in this relationship for the long run and won't chicken out. Myntra is giving away beautiful watches at great prices. Be it Dressberry, Fossil, Daniel Klein, Roadster, Titan, or Timex, you can get all of these at unbelievable prices. The discounts on Titan watches are as high as 40%.
Best Buy From Myntra
Also Read: 25 GIFT IDEAS FOR HER – SHE IS SURE TO LOVE THEM
LippiesLovely lippies from brands like Lakme, Chanel, Maybelline, Loreal, Faces, Sugar, Deborah Milano, Revlon and various others are on sale right now on Nykaa. So, if the lipstick is that one makeup you swear by, it is high time you order some now! Besides, won't you need to look especially beautiful for your Valentine's Day date? The latest entrant in the market from Lakme, the 9 to 5 Weightless Matte Mousse Lip & Cheek Color would be a great choice.
Best Buy From Nykaa
Haircare productLove styling your hair? If yes, this is the time to invest some of those hard earned bucks in the hair care products. Your wavy or curly hair are the first to grab people's attention when you walk into a room. To get your hair game right, there is no time better than now. Lots of these products – styling gels, serums, hairsprays and much more are up for sale and at exciting prices on The Body Shop. Items like Toni&Guy Heat Protection Mist that costs Rs. 750 is available for amazing prices courtesy of the deals and offers.
Hairstyling toolThe problem of curling, straightening or perming your hair has become a thing of the past, thanks to the numerous hair styling tools easily available today. And lots of these are on sale in this season of love. Get for yourself the Simply Straight Ceramic Brush Straightener. Whatever hairstyle you're planning on, you can have it now, and that too, without a visit to the salon.
Best Buy From Flipkart.
Also Read: 25 GIFTS IDEAS FOR HIM TO MAKE HIM FEEL SPECIAL!
ChocolatesThis Valentine's day, gift yourself or the one you love a box full of decadent chocolates. Can anything be better than this? Dark chocolates, milk chocolates, chocolates that explode in your mouth or chocolates that you can lick off your fingers, whatever chocolate you fancy, Valentine's Week 2022 is the season to buy them. The deal gets even sweeter with the offers available online. Lindberg Pure Belgium Chocolate Truffles would be quite a good choice I say.
Best Buy From Indian Gifts Portal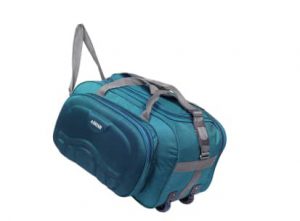 Is your partner a regular traveler to holiday destinations? It's the time to surprise them with travel bags. They are available in unique styles, designs, and made of soft fabrics like cotton, polyester, leather materials. erFurthermore, they can be used for office, weekend trips, and when heading over to events in foreign countries.
Best Buy: Amazon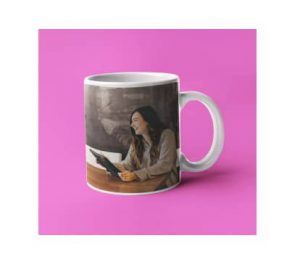 Customized Mugs are a great gifting option for your beloved partners. They are  available at inexpensive prices and look great on kitchen counter space. So, you can have a cup of coffee and have warm conversations daily. You can find various designs and colors of customized mugs at different online stores. So, choose the design that best suits your loved one and make their valentine day special with this interesting gift option.
Best Buy: Amazon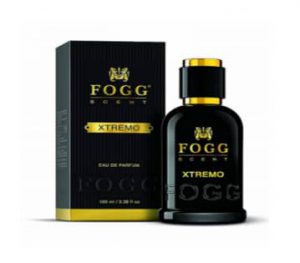 Fragrance is something that grabs attention easily due to the sweet aroma. If you want to have some intimate moments with your life partner on a romantic valentine's day, gift them Perfumes. They are available in many types to choose from. Whether you are looking for a subtle smell that will make them feel special or something more extravagant, there is sure to be a perfume perfect for your partner.
Best Buy: Amazon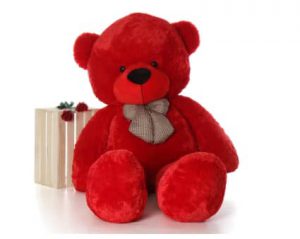 Fill the gap of loneliness to your soulmate by gifting a teddy bear. The teddy bear gifts are made using soft fabric to  touch and feel comfortable. These bears come in various shapes and sizes, making them perfect for valentines day. Plus, they make great gifts because they're extremely versatile – whether it's something fun to do with.
Best Buy: Amazon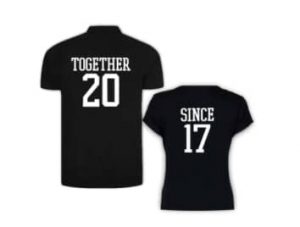 Valentine's day is not just  about roses, chocolates. There is something more! What is it? Let your heart speak in Valentine's Day t-shirts. You can browse for a couple t-shirts, love t-shirts and t-shirts with an arrow straight at your lover's heart. Dress up your Valentine in something new this year and give our Valentine's Day t-shirt designs a go. You will surely love them all!
Best Buy: Amazon
Other Gift Ideas
Besides this list of the 5 best things to buy on this Valentine's day, here's more stuff that is worth the money. Burberry Body EDP Perfume Intense, which is available at Rs. 2,828, while the actual cost is Rs. 4,700. Then there's the Avene Cleanance Gel available for Rs 11,019. Get home decor items and furniture at great prices on Pepperfry.
If you are aware of any other Valentine's Day sales or offers that I might have missed here, then, do share in the comments.
Now that you know, get clicking immediately. Shop all you can before the sales go out. Make your Valentine's Day eventful and get rid of the pandemic lull. Wish you a happy and loving Valentine's Day!
Image Courtesy:
Myntra
Amazon
Indian Gifts Portal
The Body Shop