No matter which day and age you're from, you must have had your fair share of patriotic songs. They probably came to you from a broken radio, or maybe from the voice of your mother, as she related stories that kept you awake and curious.
Every year Republic day is held on 26th January and this year in 2023, it falls on Wednesday. Now it's the time to cherish the moments and celebrate the day with joy. It is because the Indian constitution came into existence on 26th January, 1950.
On this auspicious day, the Indian government celebrates the Republic Day Parade with the forces – Navy, Air, and Army. Besides, you will also notice aircraft events, soldiers marching, military bands, playing patriotic songs, and whatnot. During this time, the current Indian Prime Minister, Narendra Modi pays homage to the lost souls in war.
Although we may look different, and have different styles, our hearts beat for the one tiranga. And the occasion gives us the chance to speak through our clothes, our eyes and our pride. So we suggest you to glam up this day and match the zeal in the atmosphere. Wondering where to get started? We've brought to you the list of the Republic day deals on branded clothes, electronics and more. So, click on the link you just saw and explore!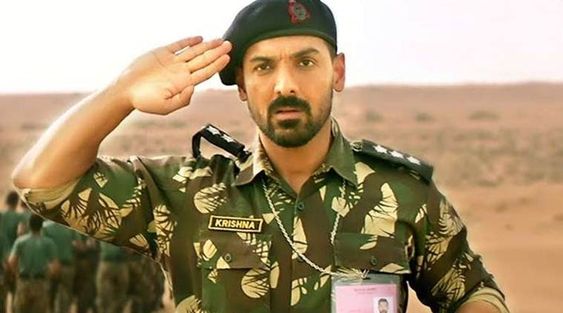 Whether it's AR Rahman's Maa Tujhe Salaam or Rathod and Nigam's Sandese Aate Hain, no childhood is complete without school performances to high-energy heavy-beat patriotic songs. Agree or not, patriotic songs in Hindi never fail to evoke fervor in us, no matter how old we get. Bollywood too has buckled up and served us just the right degree of patriotic zeal. From songs that got us tearing up to those that got us dancing, there is an abundance of music out there that hits just the right chord.
Beware! Ahead lies content that can pry open your tear ducts and unleash the emotional ninja in you.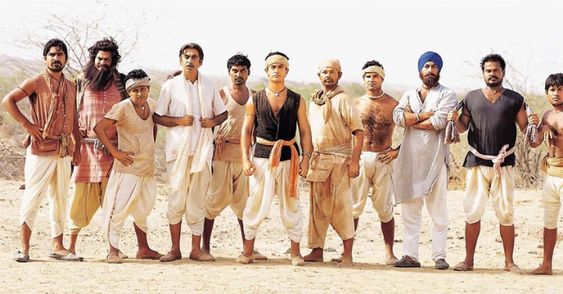 Top 25 Hindi Patriotic Songs That'll Leave Goosebumps on Your Skin
1. Sandese Aate Hain (संदेसे आते हैं)
This track from the movie Border is a musical feast! It takes you on a journey to the Front Line, where a soldier reads letters sent from lovers, mothers, and childhood friends, asking for his return. A vibe of longingness and optimism surrounds the song, mirroring the lives of a soldier on the battlefield, and his family back home.
Singer: Roop Kumar Rathod and Sonu Nigam
Movie: Border
2. Vande Mataram (वंदे मातरम)
This beautiful poem was written by Bankim Chandra Chatterjee and soon went on to become the National Song of the country. Later, it was rendered by ace musicians like Lata Mangeshkar and AR Rahman. While both songs originate from the same poem, each has a different tone. Lata Mangeshkar's powerful voice can shake your core leave you teary. While Rahman's version, Maa Tujhe Salaam, is optimistic, pumping, and boosts you like nothing else!
Singer: Lata Mangeshkar and AR Rahman
3. Mera Mulk Mera Desh (मेरा मुल्क मेरा देश)
Is nostalgia hitting you hard? This one has been a permanent on the patriotic playlist and it will always stay there.
Singer: Akash Khurana, Fareeda Jalal
Movie: Diljale
4. Aye Watan Watan Mere Abaad Rahe Tu (ऐ वतन वतन मेरे आबाद रहे तू)
This beautiful track from Raazi is the newest edition to the list. The song comes at a juncture in the movie where Alia Bhatt's character, Sehmat, teaches a patriotic song to the kids on the other side of the border. It beautifully portrays that love for one's nation is universal, and doesn't stop at our borders.
Singer: Sunidhi Chauhan
Movie: Raazi
Producer: Karan Johar
5. Rang De Basanti (रंग दे बसंती)
Oh, you remember Rang De Basanti, that movie which made you cry like a baby before your friends. Ring a bell? The title track of this movie is the OG make-you-get-up-and-Bhangra song, and nothing beats that.
Singer: Daler Mehndi
Movie: Rang De Basanti
6. Mera Rang De Basanti Chola (मेरा रंग दे बसंती चोला)
This song is an emotional rollercoaster. It is centered around Bhagat Singh, the unfailing revolutionary who went on to be remembered as a folk hero in Indian history. The music and the lyrics fill you with a deep sense of pride and gratefulness.
Singer: Manmohan Waris and Sonu Nigam
Movie: The Legend of Bhagat Singh
7. Teri Mitti Me Mil Jaun (तेरी मिट्टी में मिल जाऊं)
From the movie Kesari, this song is an expression of sheer love and dedication to the country. With spot-on lyrics and wonderful music, it blends right with the theme of the movie- the spirit of serving.
Singer: Arko and B Praak
Movie: Kesari
8. Hum Laye Hain Toofan Se Kashti Nikaal Ke (हम लाये हैं तूफान से कश्ती निकाल के)
Literally translating to "we have brought the boat back from the storm", this song is a literature treasury. With hard-hitting word play, and phrases that will leave you floored, it parcels the story of the Independence fight, and does it with sheer brilliance.
Singer: Hemant Kumar
Movie: Jagriti
9. Ye Desh Hai Veer Jawano Ka (ये देश है वीर जवानो का)
Raise your hand if you started jamming in your head as soon as you read this song. This one has the potential to uplift the Indian spirit at any time of the day. On a side note, it is also one of the most played tunes during weddings, for some reason.
Singer: Mohammad Rafi
Movie: Naya Daur
10. Kasumbi Rang (कसुम्बी रंग)
Kasumbi Rang from John Abraham's recent flick, Parmanu, is a song about determination and victory.
Singer: Divya Kumar
Movie: Parmanu- A Story of Pokhran
11. Suno Gaur Se Duniya Walo (सुनो गौर से दुनिया वालों)
Indians are proving this 15-year-old song right today. Yes, Indians are venturing into comedy and gaining accolades for sports, but the buck doesn't stop there. Indian population is part of the global market, even outside of unconventional fields. Today, it is very common to find someone from our country making it big in mainstream fields such as Software Engineering and Digital Marketing.
Singer: Shankar Mahadevan, Udit Narayan
Movie: Dus
12. Kandho Se Milte Hain Kandhe (कंधो से मिलते हैं कंधे)
A song about brotherhood, solidarity, and strength, this track from the movie Lakshya is not just inspiring but also full of vigor. Want to inspire unity in your team? Make sure you throw this song in the mix.
Singer: Shankar Mahadevan, Sonu Nigam
Movie: Lakshya
13. Ye Jo Des Hai Tera (ये जो देस है मेरा)
Launching in 2004, Swades brought a refreshing take to how we look at patriotism. It defined nation as something that was inseparable to man. And that the highest contentment is received only when you fully accept it. The song 'Yeh jo des hai tera' was the essence, the very crux of the movie. It instantly takes you to a deeper place, which is not surprising, considering the lyrics come from Javed Akhtar, and the music itself from AR Rahman, who are masters of their craft.
Singer: AR Rahman
Movie: Swadesh
14. Aisa Des Hai Mera (ऐसा देस है मेरा)
An Indian guy falls in love with a Pakistani girl. The yellow fields, the culture, and the people sing praises of their country. Can you guess the movie?
Singer: Lata Mangeshkar, Udit Narayan
Movie: Veer Zara
15. Phir Bhi Dil Hai Hindustani (फिर भी दिल है हिंदुस्तानी)
This song captures the fun-loving, optimistic, and the penny-pinching aspects of being an Indian. You could fly out of the country, but you couldn't really fly out of your Indian-ness, could you? No matter how much you hog on Pasta and Pizzas, comfort food is always Indian food, isn't it?
Singer: Udit Narayan
Movie: Phir Bhi Dil Hai Hindustani
16. Challa (छल्ला)
Vicky Kaushal's URI has set the patriotic standard really high. Listen to this track if you haven't already and then see "How's your Josh?"Trust me, the feeling is different.
Singer: Vivek Hariharan, Shashwat Sachdeva, Romy
Movie: URI: The Surgical Strike
17. Thaare Vaaste (थारे वास्ते)
Sachin-Jigar's composition, this beautiful track pictures the struggles that the Indian Army went through while carrying out the Pokhran Nuclear Test.
Singer: Divya Kumar
Movie: Parmanu
18. Tu Bhoola Jise (तू भूला जिसे)
Young music composer Amaal Mallik's heart-melting composition, Tu Bhoola Jise is all about the feelings of an Indian away from India. No matter where you go, your country always welcomes you with open arms.
Singer: KK
Movie: Airlift
19. Chale Chalo (चले चलो)
Lagaan is definitely one of the best movies made in India and Chale Chalo, one of the most inspiring songs. The fervor, the emotions, and the dedication in this track, all keep you constantly on your toes.
Singer: AR Rahman
Movie: Lagaan
20. Chak de India! (चक दे इंडिया)
Can a list of patriotic songs be complete without Chak De India? The joy in this song is so contagious, it completely takes you in (and sometimes makes you want to win a few accolades in hockey)!
Singer: Sukhvinder Singh
Movie: Chak de India!
21. Aye Mere Watan Ke Logon (ऐ मेरे वतन के लोगों )
Yes yes, we saved the best for the last. Aye Mere Watan ke Logon, the song that brought the entire nation to stop and remember; the song that brought our heroes back to life; and the song that earned Lata Mangeshkar applauds from the entire nation. A piece of music doesn't get better than this.
Singer: Lata Mangeshkar
22. Chodo Kal Ki Baatein (छोडो कल की बातें)
This beautiful song by Mukesh invites Indians to break out of shackles of the past, and write a new story rooted in the future. An inspiring track, to uplift the collective conscience of the country, this song is a must-listen!
Singer: Mukesh
Movie: Chhodo Kal Ki Baatein
23. Jahan Daal Daal Par (जहाँ डाल डाल पर सोने की)
No track sings the cultural and historical significance of India quite like this one. This song is a Social Studies chapter, plus great music.
Singer: Md Rafi
24. Des Rangeela (देस रंगीला)
To end the list on a colorful note, here is the most vibrant song out there. Millennials and Gen-Zs have danced to this song for half of their lives. Although, it doesn't look like this song will be forgotten anytime soon.
Singer: Mahalakshmi Iyer
Movie: Fanaa
25. Desh Mere
Desh Mere from the movie Bhuj: The Pride of India has been composed by Arko and lasts 3 minutes and 23 seconds. The film showcases the power and determination of 300 women from a small village to build the Bhuj runway, which contributed to India's victory. The song was penned by Manoj Muntashir and was sung by Bollywood's star singer, Arijit Singh.
Singer: Arijit Singh
Movie: Bhuj: The Pride of India
26. I Love My India (आई लव माय इंडिया)
"London dekha, Paris dekha aur dekha Japan, sare jag me kahin nahi hai dusara Hindustan". Unlike most patriotic songs, this one has got a chill vibe to it. And admit it, we have all tapped our feet watching Om Puri do a dance number to this one.
Singer: Kavita Krishnamurthy
Movie: Pardes
History of Patriotic Music
Land, in India, has always occupied the significance of a nurturer. Since time immemorial, the Indian land has been an item of worship to its occupants. From the same devotion came songs and music that talked about 'unity of the clan'. But that was the closest we ever came to patriotic music before the Independence Struggle. It was during the National Struggle that the feeling of belongingness to a country, over and above that of a kingdom or tribe, began to settle in Indians.
In this time, Patriotic Music thrived, as poets and nationalists took to the Colonial Resistance with grit and nerve. Now, with the ingress of these songs, two things happened: one, it delivered the National Struggle to households across India, and made it popular; two, it instigated patriotic feelings, and the desire for 'Freedom' in the common Indian man.
If you're looking for some vigorous Desh Bhakti Shayari to include in your Independence  day speech, we've got your back! Here are some of the most powerful patriotic quotes.
चैन-ओ-अमन का देश है मेरा, इस देश में दंगा रहने दो
लाल हरे में मत बांटो, इसे शान-ए-तिरंगा रहने दो
Bombs and pistols do not make revolution. The sword of revolution is sharpened on the whetting-stones of ideas. (Bhagat Singh)
दुश्मन की गोलियों का हम सामना करेंगे
आज़ाद ही थे, आज़ाद ही रहेंगे (चंद्र शेखर आज़ाद )
"We want deeper sincerity of motive, a greater courage in speech, and earnestness in actions." (Sarojini Naidu)
जो अब तक न खौला, वो खून नहीं पानी है
जो देश के काम न आयी, वो बेकार जवानी है
Also, check out our amazing compilation of Top 15 Bollywood Farewell Songs and have a great time remembering the timeless school memories with your buddies!
Jai Hind!
Picture Credits:
Pinterest