Whether it's AR Rahman's Maa Tujhe Salaam or Rathod and Nigam's Sandese Aate Hain, our childhood isn't complete without a memory of school performances on one of these Indian patriotic songs. Agree or don't, patriotic songs in Hindi always evoke an incomparable level of fervor in each one of us and we cannot escape humming the lyrics. Bollywood songs have served the purpose of infusing a different degree of patriotic zeal in us just right. From songs that make teardrops roll down your eyes to the bhangra beats of Rang De Basanti that compels you to get up and shake a leg, Bollywood has them all.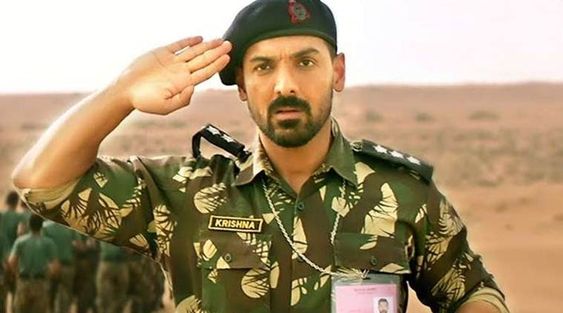 "How's the Josh?" I can hear you say "HIGH SIR"!! :P The melodious tunes and touching lyrics of desh bhakti geet result in goosebumps which you cannot hide. Bollywood has perfectly blended the patriotic feeling with some soothing tunes to make them timeless and we cannot agree more. Singing Sare Jahan Se Accha, Hindustan Humara during the school assembly, standing up in respect after hearing even a faint sound of National Anthem are some of the fondest childhood memory for every Indian. Wait, remember how you were pumped up and wanted to join the Indian Army right after watching Border? Aren't you already thinking about the moment and smiling? It's time to revisit those memories yet again.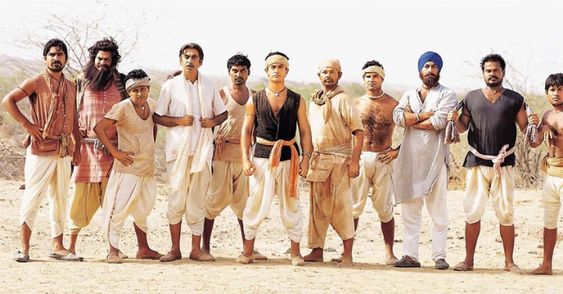 You don't need Republic Day & Independence Day to feel patriotic. It's a feeling that gets overshadowed by other different emotions but is definitely engraved in each one of us. It has the ability to fill you with fervor and motivate you to do something good for the country, just like APJ Abdul Kalaam imagined India 2020. To instill some major desh bhakti feeling in you once again, we have curated a list of Bollywood songs that will fill you with respect and devotion towards your country. These tracks aren't just a source of inspiration but will also make your chest swell with pride and you just cannot have enough of them. From Lata Mangeshkar's Aye Mere Watan Ke Logo to Sunidhi Chauhan's Ae Watan Mere Aabad Rahe Tu, here's the list you cannot miss.
Top 25 Hindi Patriotic Songs That'll Leave Goosebumps on Your Skin
1. Sandese Aate Hain (संदेसे आते हैं)
This track from the movie Border is everyone's favorite, literally. From the lyrics to music and emotions, every part of this song gets better every time we listen to this and you cannot deny this fact.
Singer: Roop Kumar Rathod and Sonu Nigam
Movie: Border
2. Vande Mataram (वंदे मातरम)
This beautiful poem was written by Bankim Chandra Chatterjee and is by far the best patriotic song, ever. While the Lata Mangeshkar version of this song leaves you teary-eyed, the one in Rahman's voice will leave you pumped. Instances and again we have been found singing this song with perfect patriotic emotion. Here's the link if you want to listen to this one once again. :)
Singer: Lata Mangeshkar and AR Rahman
3. I Love My India (आई लव माय इंडिया)
"London Dekha, Paris Dekha aur Dekha Japan, sare jag me Kahin Nahi hai dusara Hindustan". Well, couldn't be truer. We have definitely tapped our feet watching Om Puri dance with the kids in this one.
Singer: Kavita Krishnamurthy
Movie: Pardes
4. Mera Mulk Mera Desh (मेरा मुल्क मेरा देश)
Is nostalgia hitting you hard? This one has been a permanent on the patriotic playlist and it will always stay there.
Singer: Akash Khurana, Fareeda Jalal
Movie: Diljale
5. Aye Watan Watan Mere Abaad Rahe Tu (ऐ वतन वतन मेरे आबाद रहे तू)
This beautiful track from Alia Bhatt and Vicky Kaushal starred Raazi is dominating the list. Not just the song, this movie was also a beautiful portrayal of courage and dedication towards the nation. Let's take a moment to congratulate Meghna Gulzar for directing and yet another stunner!
Singer: Sunidhi Chauhan
Movie: Raazi
Producer: Karan Johar
6. Rang De Basanti (रंग दे बसंती)
You can never get enough of this movie and this song. Leave your chair and get ready to do some Bhangra to the tunes of this amazing track. The beats, the lyrics, and the emotions that it evokes, everything about this song is perfect.
Singer: Daler Mehndi
Movie: Rang De Basanti
7. Mera Rang De Basanti Chola (मेरा रंग दे बसंती चोला)
Remembering Bhagat Singh already? Mera Rang De is another frivolous track that every Indian is proud to hear, over and over again.
Singer: Manmohan Waris and Sonu Nigam
Movie: The Legend of Bhagat Singh
8. Teri Mitti Me Mil Jaun (तेरी मिट्टी में मिल जाऊं)
I'll change my name if you don't experience goosebumps while listening to the lyrics of this beautiful patriotic song in Hindi. the words, the voice, Great Job. B Praak! This track is one of the most beautiful and emotional songs carrying sheer love and dedication to serve the country our freedom fighters had. Perfect music, spot-on lyrics!
Singer: Arko and B Praak
Movie: Kesari
9. Hum Laye Hain Toofan Se Kashti Nikaal Ke (हम लाये हैं तूफान से कश्ती निकाल के)
Perfect track to know the fight our freedom fighters took to give us the India we live in.
Singer: Hemant Kumar
Movie: Jagriti
10. Ye Desh Hai Veer Jawano Ka (ये देश है वीर जवानो का)
Aren't you already on your feet, dancing? This one has the potential to uplift the spirit of every Indian at any time of the day. On a funny note, this one is the most played tune during Weddings in India. :P
Singer: Mohammad Rafi
Movie: Naya Daur
11. Kasumbi Rang (कसुम्बी रंग)
A song about determination and victory, Kasumbi Rang is a recent track from John Abraham's movie.
Singer: Divya Kumar
Movie: Parmanu- A Story of Pokhran
12. Suno Gaur Se Duniya Walo (सुनो गौर से दुनिया वालों)
Indians are and will always be Number 1. This one can be played every time you need some energy.
Singer: Shankar Mahadevan, Udit Narayan
Movie: Dus
13. Kandho Se Milte Hain Kandhe (कंधो से मिलते हैं कंधे)
A song about brotherhood, solidarity, and zeal to achieve every goal. This track from the movie Lakshya is not just inspiring but also full of vigor.
Singer: Shankar Mahadevan, Sonu Nigam
Movie: Lakshya
14. Ye Jo Des Hai Tera (ये जो देस है मेरा)
Isn't this a very emotional song? There's barely any heart that won't get melted by this one.
Singer: AR Rahman
Movie: Swadesh
15. Aisa Des Hai Mera (ऐसा देस है मेरा)
An Indian guy falls in love with a Pakistani girl. The yellow fields, the culture, and people, they sing praises of their country. Can you guess the movie?
Singer: Lata Mangeshkar, Udit Narayan
Movie: Veer Zara
16. Phir Bhi Dil Hai Hindustani (फिर भी दिल है हिंदुस्तानी)
That's the feeling every Indian beholds no matter where they live, India or abroad. No matter how much you hog on Pasta and Pizzas, comfort food is always Indian food. Isn't it true?
Singer: Udit Narayan
Movie: Phir Bhi Dil Hai Hindustani
17. Challa (छल्ला)
Vicky Kaushal's URI has set the patriotic standard really high. Listen to this track if you haven't already. Trust me, the feeling is different.
Singer: Vivek Hariharan, Shashwat Sachdeva, Romy
Movie: URI: The Surgical Strike
18. Thaare Vaaste (थारे वास्ते)
Sachin-Jigar's composition, this beautiful track pictures the struggles that the Indian Army went through while carrying out the Pokhran Nuclear Test.
Singer: Divya Kumar
Movie: Parmanu
19. Tu Bhoola Jise (तू भूला जिसे)
Young music composer Amaal Mallik's heart-melting composition, Tu Bhoola Jise is all about the feelings of an Indian away from India. No matter where you go, your country always welcomes you with open arms.
Singer: KK
Movie: Airlift
20. Chale Chalo (चले चलो)
Lagaan is definitely one of the best movies made in India and Chale Chalo, one of the most inspiring songs. The fervor, the emotions, and dedication in this track are awe-inspiring.
Singer: AR Rahman
Movie: Lagaan
21. Chak de India! (चक दे इंडिया)
Can a list of patriotic songs be complete without Chak De India? The spirit of this song is highly contagious and will leave you positive and determined every time you hear this.
Singer: Sukhvinder Singh
Movie: Chak de India!
22. Aye Mere Watan Ke Logon (ऐ मेरे वतन के लोगों )
Hindi Bollywood songs never fail to trigger the right emotions in you and when it comes to this song, it always hits just right!
Singer: Lata Mangeshkar
23. Chodo Kal Ki Baatein (छोडो कल की बातें)
Only if we could learn from these lyrics and live life in the present moment. What do you say?
Singer: Mukesh
Movie: Chhodo Kal Ki Baatein
24. Jahan Daal Daal Par (जहाँ डाल डाल पर सोने की)
I am proud of my country. Are you?
Singer: Md Rafi
25. Des Rangeela (देस रंगीला)
Let's conclude the list with this colorful song that celebrates the beauty of this vibrant country we live in. Aren't you as proud as all of us are?
Singer: Mahalakshmi Iyer
Movie: Fanaa
You don't need Republic Day or Independence Day to feel patriotic. Rekindle your love for the nation every day with these Bollywood songs. But before you dive deep into patriotism, tell us your favorite song in the comment section below.
If you're looking for some vigorous Desh Bhakti Shayari to include in your republic day speech, we've got your back! Here are some of the most powerful patriotic quotes.
चैन-ओ-अमन का देश है मेरा, इस देश में दंगा रहने दो
लाल हरे में मत बांटो, इसे शान-ए-तिरंगा रहने दो
Bombs and pistols do not make revolution. The sword of revolution is sharpened on the whetting-stones of ideas. (Bhagat Singh)
दुश्मन की गोलियों का हम सामना करेंगे
आज़ाद ही थे, आज़ाद ही रहेंगे (चंद्र शेखर आज़ाद )
"We want deeper sincerity of motive, a greater courage in speech, and earnestness in actions." (Sarojini Naidu)
जो अब तक न खौला, वो खून नहीं पानी है
जो देश के काम न आयी, वो बेकार जवानी है
Also, check out our amazing compilation of Top 15 Bollywood Farewell Songs and have a great time remembering the timeless school memories with your buddies!
Jai Hind!
Picture Credits:
Pinterest