Valentine's Week – Chocolate Day!
Chocolates gifted to significant others are sweeter than the usual. And I know you're thinking, "Can chocolates get any sweeter?" Well, that's the magic in the chocolates gifted on Chocolate Day in Valentine's Week. These chocolates are made sweeter by the love and care you gift them with. And yes, chocolates are one such gift that you feel a little selfish with, but that's what Valentine's Week is all about- putting your partner's needs above your own.
Not all things are sweet chocolates. So for your diet conscious partner, if you had to be sugar conscious too, here's a list of the Best Dark Chocolates that you can find in the market.
On this chocolate day, I wanna be entirely honest.  Being a complete Chocoholic (like literally, I indulge in chocolate like it's my last day on this planet), I feel it's completely unfair to have just one specific day for chocolate! Like really? One day in the whole year? That's unfair and completely insane! So, I am not very fond of "Chocolate Day" but then again, I still get to eat it, so never mind.  Chocolate is one thing which literally is perfect for every mood possible. Whether I'm happy, sad, depressed or ecstatic! Chocolate is the key to everything! You know how they say diamonds are a girl's best friend, for me, it is chocolate!! I know,  I might be pushing it a little but hey, that's what I feel! So, on this Chocolate Day, I decided to share with you the most amazing and some expensive chocolates of the world. Take a look and let me know!
Each chocolate on this list contains literally melt-in-your-mouth kind of chocolates, it was the toughest thing for me to write about them without drooling! Whether it is a bar of Chocolate, a cream-filled bonbon, a praline in chocolate, a truffle, fudge everything on this list is lip-smacking!  You will never regret indulging yourself in these, Trust me you will always want more.
And if you're a little behind on your Valentine's week preparations, then, here's an article on Rose Day Gift Ideas to help you.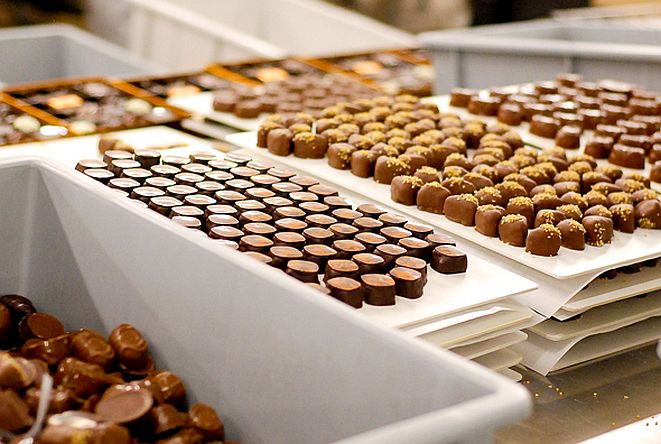 5. The Aficionado's Collection Chocolates
The Aficionado's Collection Chocolates created by Grauer is unique in its own way. The chocolates taste finger-licking good but the unique thing about them is that they smell like cigars which are so fascinating since they don't taste like cigars at all. You find them in numerous flavors, My favorite is the Milk Chocolate one.The chocolate was designed uniquely to satisfy the chocolate craving of cigar smoker. Do you have a partner who is a smoker? Maybe this will help them quit, try gifting them a box. Think of it this way, you take away your partner's bad addiction and give him/her a good one. Even if they don't quit they will love you for these chocolates. Who wouldn't?? After all, it's chocolate day!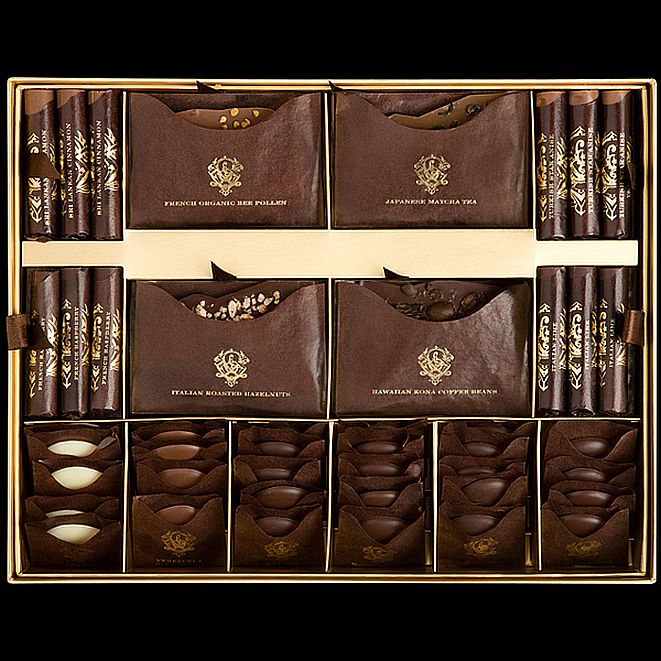 4. Gold and Diamond Chocolates
You know how I was just saying, that diamonds are not my best friend and chocolates are, then maybe these chocolates would be perfect for me. These Gold and Diamond chocolates come customized according to your choice. They would actually be a perfect way to propose to someone (All you men out there, take a note of this ). They are available in any shape of jewelry. Each box has 12 pieces which contain four 22 carat Gold chocolates, four pure silver chocolates, four sweet diamond ones. So you have a variety of taste and jewelry right in your hands. How exclusive and yummy!
There's no way these yummilicious chocolates are going to be resistible. One bite of the magic is all you and your hubby/wife would need to reignite that sweetness of the love between the two of you. It's a tempting look that says everything. Let the chocolates speak that day.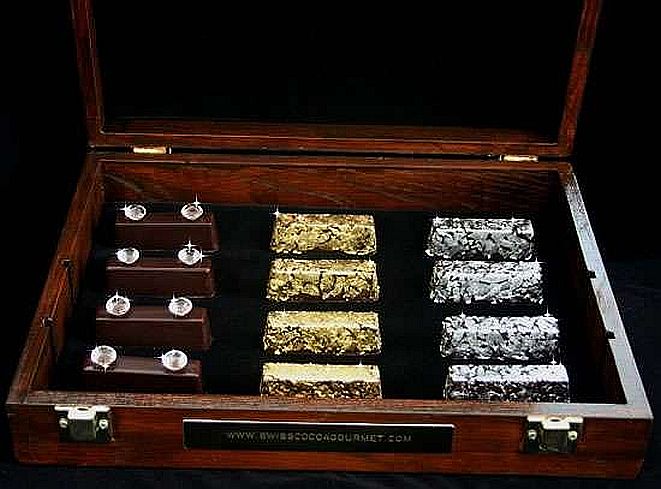 3. Teuscher
The Teuscher chocolate from Switzerland is more than 70 years old. This chocolate originated in a small town in the Swiss Alps. Few of the world's finest cocoa, fruits, marzipan, nuts, hazelnuts and many other ingredients  were used by Dolf Teuscher to make his wonderful confectionery. These normal ingredients were turned into masterpieces after years of experimenting without any preservatives and chemicals. One of the purest forms of chocolate.  Just Look at them! The house specialty is a champagne truffle, a blend of fresh cream, butter, and chocolate with a champagne cream center, dusted with confectioner's sugar. Oooo yummmm!!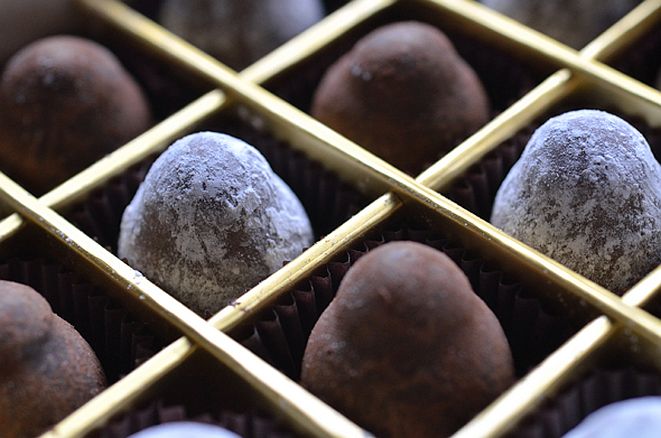 2. Norman Love Confections 
Norman Love is an artist, chocolate is not just what you eat but for him, it should be visually very appealing as well.  He claims that chocolate is more of his passion then anything else, and he aimed at  making chocolate which was visually stunning as well as delicious. Looks Like he succeeded Pretty well! All his chocolates are handmade and hand painted which have the finest chocolate imported from Belgium, France, and Switzerland.Norman Love uses the freshest of the ingredients available in all his recipes. I would love to get some chocolate love from Mr. Norman Love!
And do you know why this one is so perfect for this occasion? Well, because it's the only Valentines Day collection worth it. You can also choose from a variety of flavours like Passion orange, juicy passion fruit, and even Florida Orange. Adding a little bit of colour to the mouth watering chocolate already.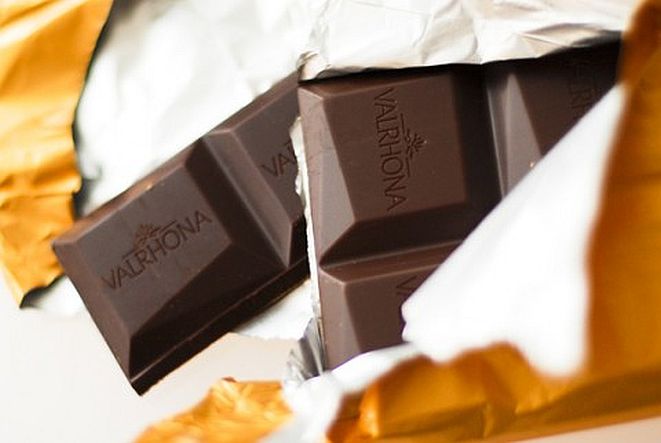 1. Godiva Chocolatier
Godivaaaa! Oh my God! These chocolates are literally to die for!!! They are so smooth, yummy and delicious! Literally, melt in your mouth , you want to savour them before biting into them . These beautiful amazing chocolates have their roots back until the 1920s , linking to the Drapes family in Brussels, Belgium. I remember my grandfather would get me these chocolates every time he visited, we would indulge in them and then I would hide the box so no one would eat them. My god these chocolates have memories. Try them out, trust me you will not regret it!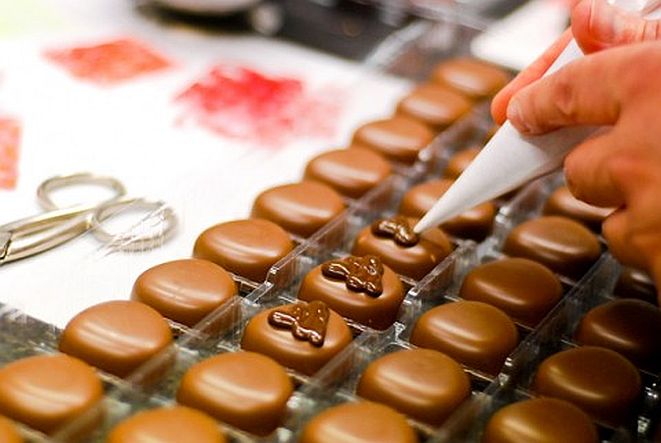 This list was the hardest thing to make being a chocoholic myself, I can't really pick a few best chocolates, to be honest, I endeavor in all! hopefully, this list made your day and you go all out today!
Let us know which chocolates are your favourite, if there is any particular chocolate that symbolizes Valentine's Day for you and any funny Cadbury Silk-like memories of you and your partner sharing chocolates. We'd love to know!
Sadly, I cannot bring you all these chocolates but you might be able to find some offers on Chocolates on GrabOn so check them out! Thanks and Ciao!
This article is a part of our series on Valentines Day.