It's hard to define exactly what friendship is. The closest you can get to defining it is by saying friends are the people you like to spend time with. But let's face it, it's more than that; it's a bond, it's trust and the experiences you have with them. They can be annoying, they can be loving, and they can also be your support system. It's hard to imagine one person playing so many roles in your life, so why not learn more about Friendship Day before you try to make this day the best day of your friend's life ?
The History of Friendship Day
Friendship Day is celebrated on August 1st, 2022 worldwide. Before the evolution of social media, friends used to greet each other with cards, flower bouquets, and wristbands. It all started in the USA in 1935 to honour friends by Joyce Hall, an American businessman, and spread across the globe. Later, it was celebrated as World Friendship Day when Dr. Ramon Artemio Brancho proposed it on July 20th, 1958.
Friendship Day Quotes
But there is more to this than that. Because of this special quality that every friend has, we tend to go to them for that. It's like you have a set of go-to people around you for particular stuff. Well, if you want to know more about these friends, let's see then:

Different Types of Friends in Your Life
Friendship is the most treasured moment in life. From being strangers on day one to becoming besties, there is so much fun, drama, and adventurous activities involved. If you wish to recollect the days spent together, here are the types of friends you will have encountered. Check it out!
Fickle Friend
Fickle friends are those who are hot and sweet as well. They get angry at you so quickly and calm down in a couple of seconds. Although it's tricky to handle fickle friends, they are good to have on your list. They keep you entertained with witty, lame jokes and take good care of their besties.
Flaky Friend
Flaky friends build curiosity among the group, make plans, and cancel at the last minute. If you are a teen or adult, you might come across flaky friends during your college days. Next time you make a plan, do not let them take a leadership position during the adventurous trips.
Wise Mentor
We all need a buddy to share and discuss the countless questions popping up in our minds. There comes the need for a wise mentor in our lives. They inspire, guide you in goal-setting, and help in reaching new heights in your career. You are lucky if you already have a wise mentor in your life.
Work Pal
Do you know you spend 50% of the time with employees in an organisation? Finding a working partner who has similar goals is easy. You can share your goals and get to know about the industry-level knowledge from the skillful geeks .
List of Iconic Friendship
Grab some popcorn, sit back and enjoy. So, here we go:
1. Pooh and Piglet (Winnie The Pooh)
Unlikeliest of friends in an unusual place. You don't necessarily need to be born courageous, sometimes it's your friends who instil that into you. Pooh and Piglet are a fine example of that.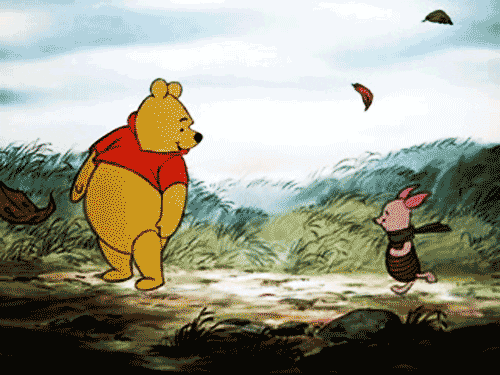 Pooh and Piglet were not only best buds but also used to wordplay like a pro or call it Rabbit's misfortune! The Pooh and Piglet fictional characters teach us to honour our friends who do good and stick together no matter what the situation is.
2. Jon Snow and Samwell Tarly (Game of Thrones)
Jon and Sam are considered great friends among fictional characters as they have made decisions that endanger their friendship. Because The Rembrandts' "I'll be there for you" was made for these two.
It's refreshing to see something like a Jon-Sam friendship in a show like Game of Thrones, where brutality and deceit run rampant.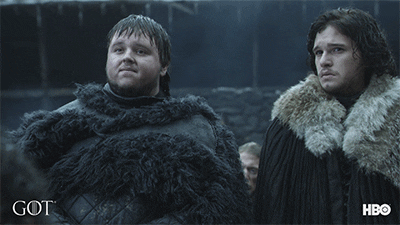 And remember this? Touch Sam again, I dare ya. I double dare ya.
You don't mess with Sam because he's friends with Jon, who has a pet direwolf!
3. Frodo Baggins and Samwise Gamgee (Lord of The Rings)
Well, everyone needs a Sam, especially when you're Frodo Baggins.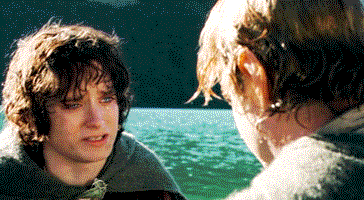 In friendship, you don't ask for perks because they come naturally.
Ladies and Gents, I give you, Samwise Gamgee 'the wingman extraordinaire'!
4. Han Solo and Chewbacca (Star Wars)
We've all had this never-ending journey through the galaxy with our best friends in a fast-travelling ship, right? No? Then, you know why these two's friendship is so special. Han Solo and Chewbacca literally define the word "friendship" with their adventures in a galaxy far, far away.

5. Superman and Batman (Justice League: The Animated Series)
Although they fought over ideology in Frank Miller's The Dark Knight Returns or Zack Snyder's Batman v Superman: Dawn of Justice, the Man of Steel and The Dark Knight were best buds.
The two powerful heroes are on the same team and fought evil side-by-side while on the Justice League, the Super Friends, and the Trinity. You can always find time for some hugging in between all that crime fighting and saving the day. Come on Bruce, lighten up a little!

6. Sherlock Holmes and John Watson (Sherlock, BBC)
This BBC crime drama not only strengthened the unique bond between Sherlock Holmes and John Watson but offered a fresh and modern perspective on their camaraderie. The result? Elementary, my dear Watson. One of the most beloved TV series ever. Although the fans had to wait a long time between the seasons.

7. Steve Rogers and Bucky Barnes (Captain America, Marvel)
Everyone who has watched Marvel's Captain America trilogy knows what I'm talking about here. Steve and Bucky go way back when Steve wasn't the super soldier he eventually becomes. The rest, as they say, is history. This friendship can take you on a feels trip like never before. *lies down..tries not to cry…cries a lot*
And how we feel when they say, "I'm with you till the end of the line, pal." "Ohh, so adorable"
[Also Read: BEST ROMANTIC NOVELS ARE TIMELESS GENRE: ROMANCE, LIFE AND BLISS]
8. Amar and Prem (Andaaz Apna Apna)
One of the greatest cult movies India has ever produced gave us this pairing. Amar and Prem never fail to amaze with their weird mannerisms, quips, and wisecracks. Theirs is a friendship that was built on chance but goes from strength to strength from that point on.
9. Chandler Bing and Joey Tribbiani (F.R.I.E.N.D.S)
All of the 6 friends shared quite an inexplicable bond, but it was the Joey-Chandler friendship (or "Chanoey" as we like to call it) that stole all the limelight and for all the right reasons. Look at all those hugs! Hugsy, you better take notes!

10. Harry Potter, Ron Weasley, and Hermione Granger (Harry Potter)
Very little needs to be said when we talk about Hogwarts and these 3 friends. You say, "The Boy Who Lived." I say, "The Boy Who Had The Greatest Friends!"

[Also Read: 12 FAMOUS HOLLYWOOD DIALOGUES IN HINDI WILL MAKE YOU ROFL!]
11. Jake and Charles (Brooklyn Nine Nine)
From solving cases together to Charles always having Jake's back, Brooklyn Nine Nine has probably the greatest fictional friendship of all. You couldn't ask for a better sidekick than Charles Boyle, but Jake Peralta has shown time and again that he is willing to do anything for Charles.
12. Jai and Ali
A thief, Ali, and police inspector Jai end up working together to catch a gang of robbers, which eventually turns into a friendship. Despite the chase for thieves, the other constant thing that you can see in the Dhoom series is the Jai-Ali friendship.

13. Scooby and Shaggy
Ruh-Oh! You thought we were going to forget this brave duo? They bond over something that all true friends bond over: food (and naps)! Shaggy and Scooby have been friends ever since. They love food, and they turn pale when they see anyone with a mask.

14. Timon And Pumba
Hakuna Matata, what a wonderful phrase! It means no worry for the rest of your days. It is a problem-free philosophy. And that is exactly how Timon and Pumbaa live their lives. No worries, no pressure, and unlimited fun!

15. Woody and Buzz
Most friendships start as Woody and Buzz did. Bitter rivals turned bffs. And what do you say to your true friendship?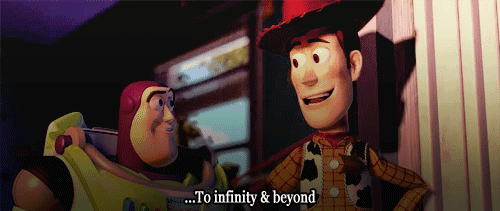 16. Legolas and Gimli
If you want more proof that friendship doesn't require anything else except love and the willingness to have each other's back, Legolas and Gimli are your perfect examples. Dwarves and elves hate each other and have been fighting for years. But what did G-L say to enmity? "YOU SHALL NOT PASS!"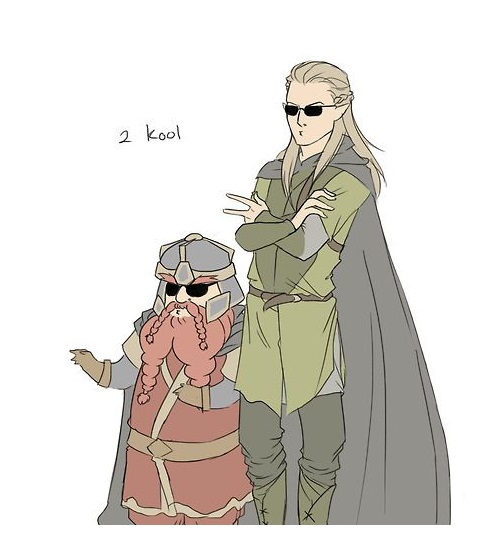 17. Dory and Marlin
Friendships are all about love, trust, care, and a bit of emotional support. No matter what their flaws are, Dory and Marlin are the most aww-adorable!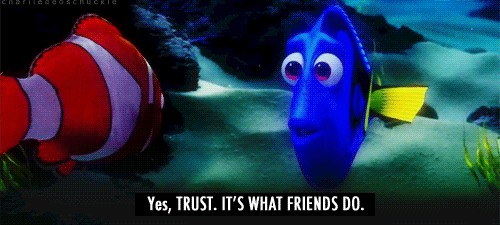 18. Calvin and Hobbes
Calvin and Hobbes, one of the most loved comic characters, boast thoughts on true friendship. The first comic strip of Calvin and Hobbes was published on November 18th, 1985. The story starts with when Calvin first meets Hobbes during a tiger trap. The two impeccable characters taught the readers of all ages to handle the ups and downs of life with a pal aside.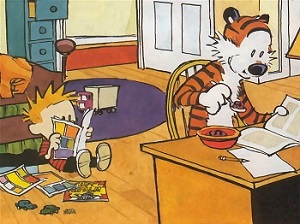 19. Simba and Nala
In The Lion King, Nala and Simba are friends from childhood and remain the same as they grow older. After the death of his father, Simba leaves his friends and family. Nala believed that Simba could be a great king. She thought that he had forgotten about the family and responsibilities. Besides that, Nala stood with Simba and helped him during the tough times when Scars told her that Simba had died. Everyone needs a friend like Nala in life to support them and bring positive vibes.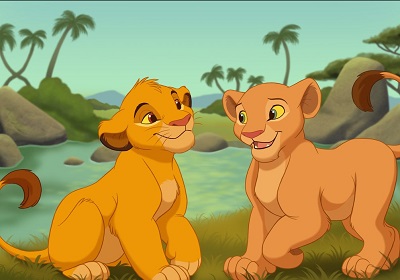 At the end of the day, the only thing you should care about is how you can enjoy this day with your friends. Show them how much they mean to you. Happy Friendship Day!