The growth of mobile gaming in such a short span of time has left an indelible impression on the society. There are many of us for whom a day doesn't pass without some quality mobile game sessions. The ability to have a device that is portable and carries a multitude of purposes is extremely efficient in the modern day. This has contributed to its widespread reach. The evolution of mobile games is phenomenal – from Snake on an old Nokia set to the augmented reality games like Life is Crime. Though some of the games would require an internet connection, there are tons of games that can be played without it. Perhaps, this is one of the several reasons why mobile games are so popular among today's youth.
Without further ado, let's jump into the world of mobile gaming and discuss a few of the most popular games, what makes them popular and how they can help you hone your everyday skills.
Mobile Rummy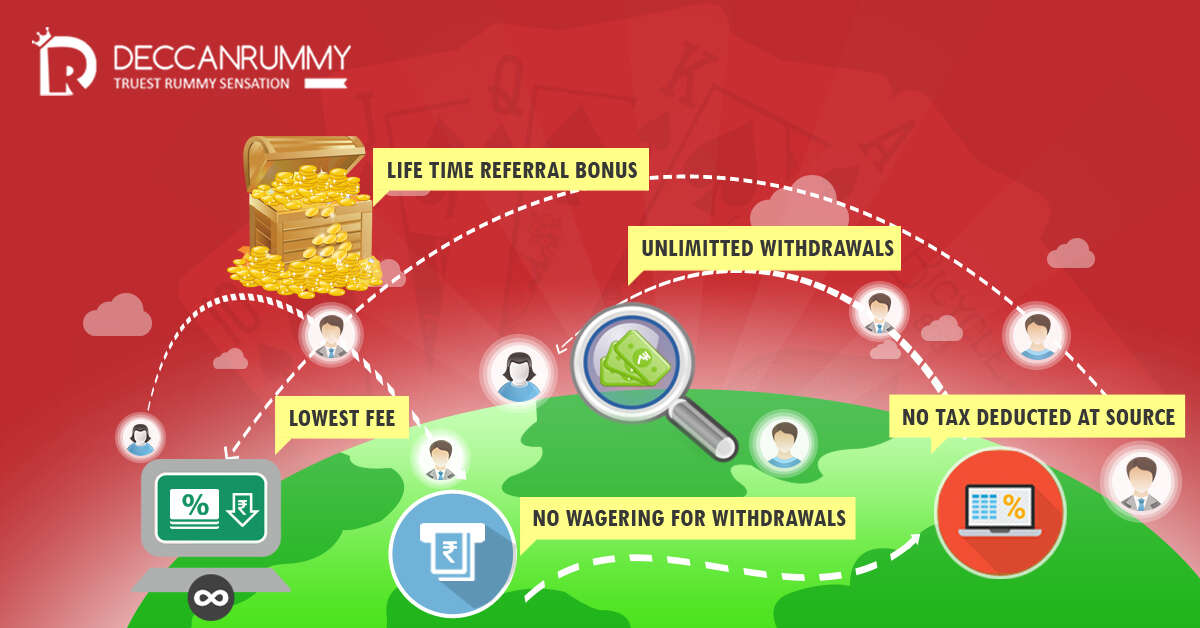 In the past year or so, the rummy game has made its way into the mobile platform and instantly captured the imagination of many mobile game enthusiasts. The main reason for the huge popularity of mobile rummy is its portability and instant availability. Imagine playing exciting rummy tournaments while you travel to office by a public transport, doesn't that sound cool? Rummy helps you to cultivate decision-making skills as the outcome of the game relies mainly on the choices you make. It helps sharpen your memory as you need to track and remember the moves made by your opponents at several stages of the game. In short, Mobile Rummy games help you get your priorities right, improve your concentration and hone your observation skills. There are multiple platforms for you to play online rummy; however, one of the most sought-after platforms to play rummy online is the Deccan Rummy Mobile App, you might want to check that out at once!
Mobile Poker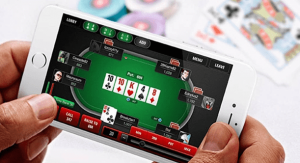 Chance play a very important role in poker, unlike Rummy which is purely based on skills. Winning a game of mobile poker is not as simple as winning a hand in rummy because you would need a lot of things working in your favor for the former. It just reinforces the thought that winning is not everything in life. Defeats in poker allow you to try out various combinations until you find the winning one, thus driving home an important message – you should never give up on your first failed attempt, instead, persist on!
Playing poker delicately instills life skills like improving your judgment and builds up your self-confidence.
Angry Birds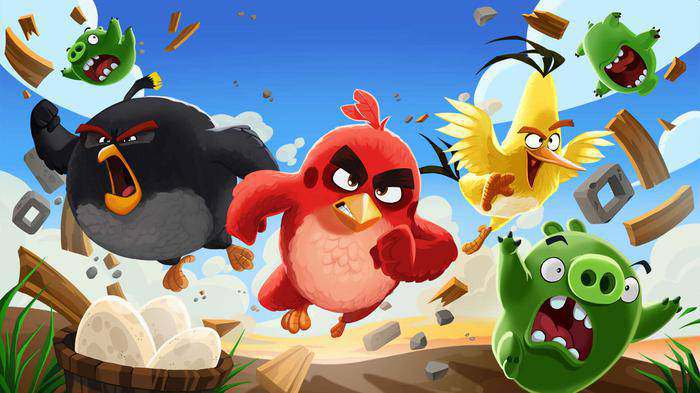 This simple game of precisely hitting the targets using different colored birds teaches you to persevere and achieve your life goals by overcoming the hurdles. Just like the game, life will throw a million hurdles at you which you need to dodge, face and get up in case you are knocked down. Not just that, this game also improves your targeting skills as you try to score better and better. Research has suggested that playing games like Angry Birds can make you a more 'resilient' employee and help you get back up despite suffering setbacks. Also, such games help you focus better at work. Lots of people including celebrities and illustrious personalities have endorsed the benefits of playing Angry Birds.
Clash of Clans
Unless you've lived under a huge rock all this time, you must have already heard about Clash of Clans. This game that went viral a few years ago and remained at the top since then, allows the players to build their own kingdom by attacking the opponent's empire and taking away their resources. This game develops a fighting spirit within you, helping you seek out things which you covet. Even if you're out of resources, the game makes you look for opportunities and build from the scratch. What this game offers you (apart from hours of unlimited fun with your friends and colleagues) is the lesson to utilize the right opportunity at the right time. You also learn how to outsmart your opponents on various occasions.
Temple Run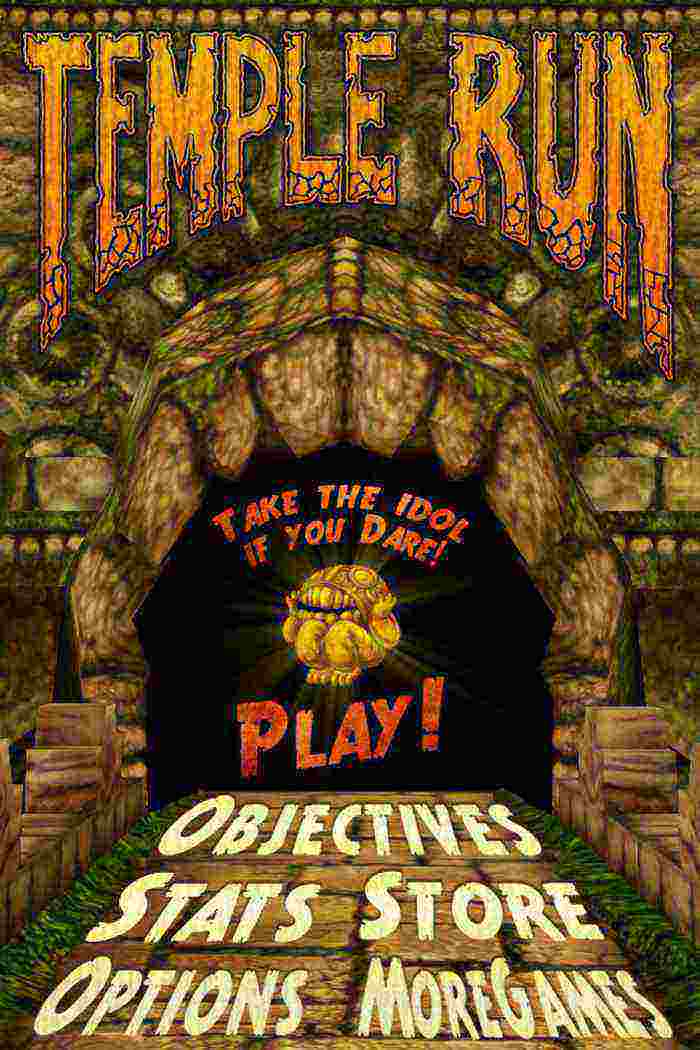 Temple Run is a thrilling game that involves you running endlessly, tasked with the mission to retrieve a valuable golden idol from a deserted Aztec temple. All the while, you are being chased by hordes of evil monkeys. On the way, you would come across many coins and rewards. Upon collecting these rewards, you can buy power-ups, utilities, unlock new characters and progress further. On a deeper level, this game mirrors your motivation to keep chasing your dreams regardless of the obstacles thrown your way. The game helps you stay positive and open to accept any kind of challenges put in front of you. It also betters your hand-eye coordination and improves your spatial & problem-solving skills.
The only thing you have to keep in mind is to always play this game with bare feet (Just kidding!). Don't let the monkeys catch you, they are vicious. We won't get into Temple Run v/s Subway Surfers debate and say that both these games are equally beneficial and entertaining.
The next time anyone says that all you do everyday is waste your time playing games on your mobile, direct them to this article. But also remember that while playing mobile games has its certain benefits, you shouldn't overdo it. There are other important things in life as well. And video games are, let's face it, just not reality.
So, there you have it – the next time anyone asks you about the benefits of playing mobile games, do not hesitate to share this information. Why not reap the benefits right now? Start playing rummy today with Deccan Rummy Mobile APP.
Let us know which one among the listed mobile games will you go for?
Wish you a great gaming session :)
Image Courtesy:
blog.deccanrummy
angrybirds.com
<div class='toc'><ul><li><a href=#Mobile-Rummy><b>Mobile Rummy</b></li><li><a href=#Mobile-Poker><b>Mobile Poker</b></li><li><a href=#Angry-Birds><b>Angry Birds</b></li><li><a href=#Clash-of-Clans><b>Clash of Clans</b></li><li><a href=#Temple-Run><b>Temple Run</b></li><p> <a href=#Let-us-know-which-one-among-the-listed-mobile-games-will-you-go-for?>Let us know which one among the listed mobile games will you go for?</p></ul></div>