Mondays are the worst, right? But not today, because it's Game Of Thrones day! Season 7 of the much anticipated and beloved high fantasy HBO series Game Of Thrones in the wee hours of 17th July 2017. Now, some of you might've already watched the episode while others haven't. We aren't going to spoil anything!
In celebration of Game Of Thrones' grand premiere, we would like to bring something to your notice. Before the night gathers and you begin your watch, take a look at the following:
5 times when Bollywood met Game Of Thrones
1. Dragonwale Iron Throne Le Jayenge 🐉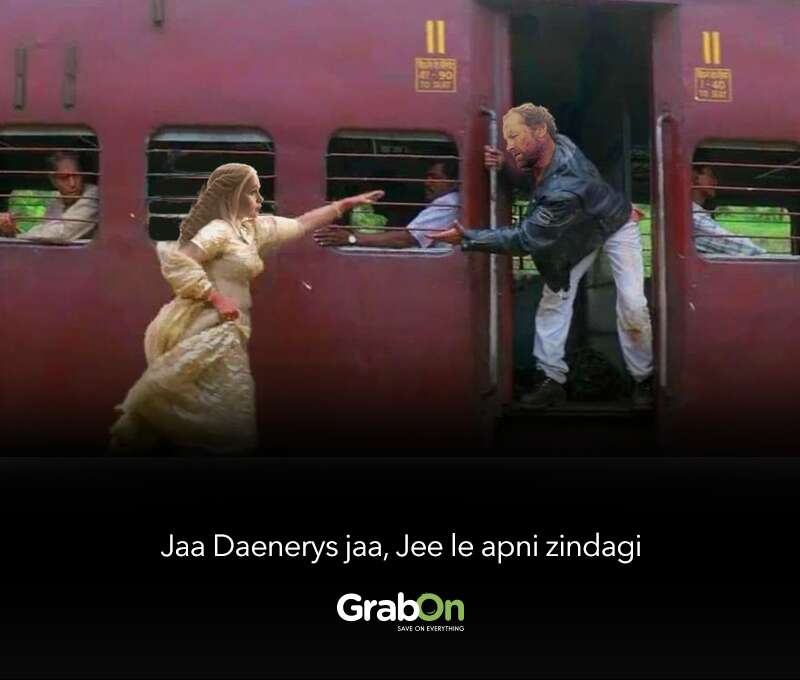 Daenerys Stormborn of the House Targaryen, First of Her Name, the Unburnt, Queen of the Andals and the First Men, Khaleesi of the Great Grass Sea, Breaker of Chains, and Mother of Dragons….naam toh suna hi hoga!
2. Zindagi Milegi Dobara!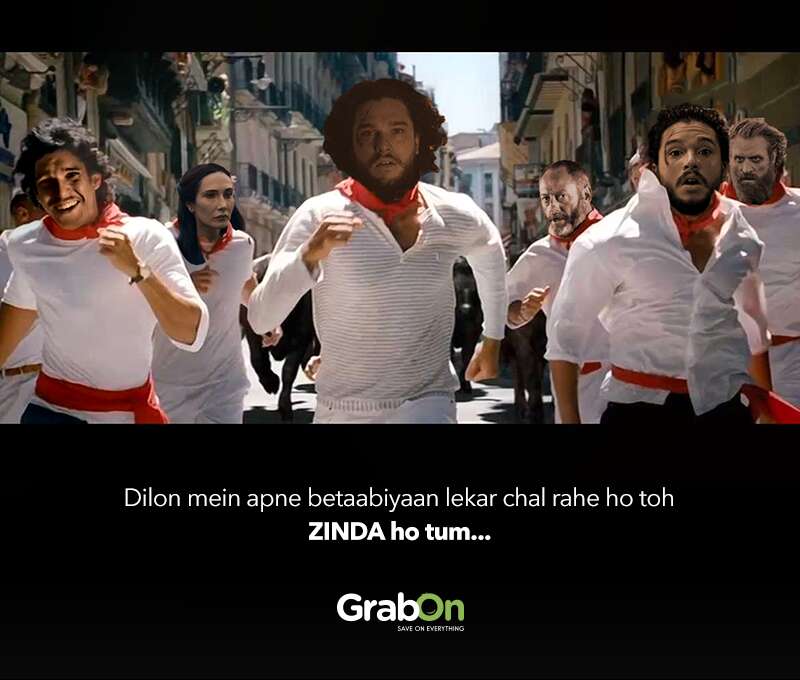 A little bit of blood magic and a little bit of betaabiyan…et voilà, you're back to life :) Oh and THE KING IN THE NORTH 😎
Get your Game Of Thrones merchandise at amazing prices and put your game face on!
3. Gangs of Winterfell ❄️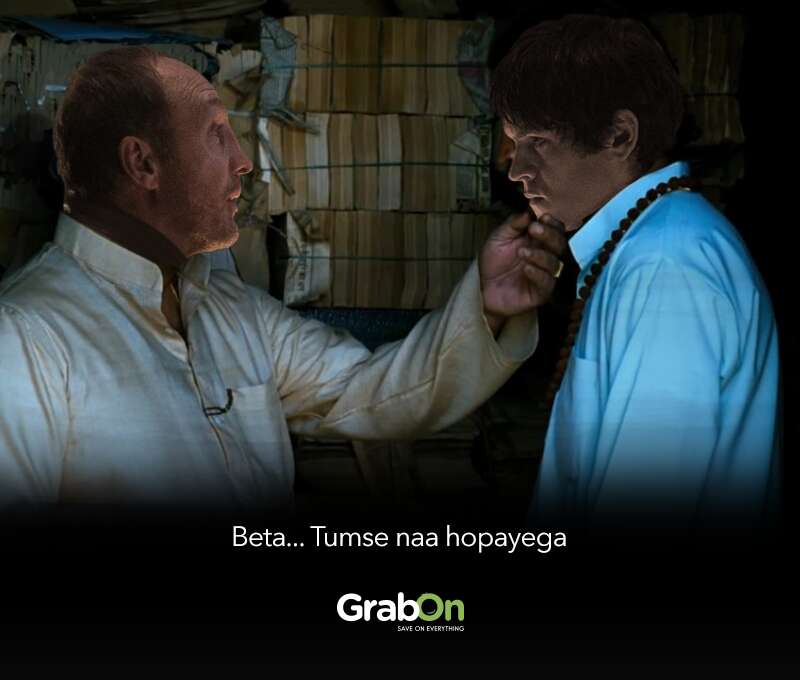 Baap ka, dada ka, sautela bhai aur beheno ka badla…lega re (I mean le liya) tera Jon Snow 😎
4. DanyDas – He drinks, therefore he knows!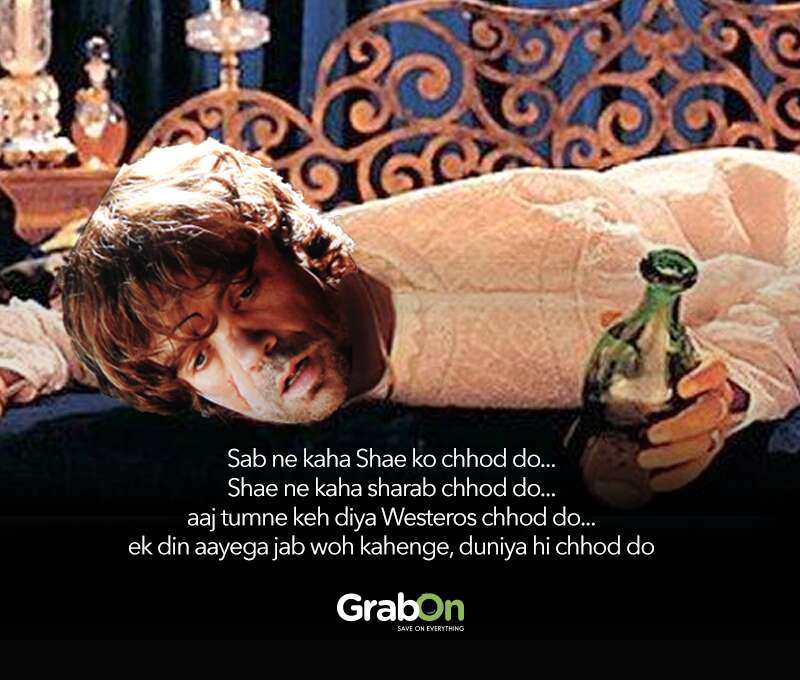 You can use the word 'Tyrion' interchangeably with 'Wine'. Perhaps the most endearing character in Game Of Thrones (after Jon), this guy has suffered a lot since season 1. Here's to hoping his fortunes change this season.
5. Someone's gonna have to pay the iron price :P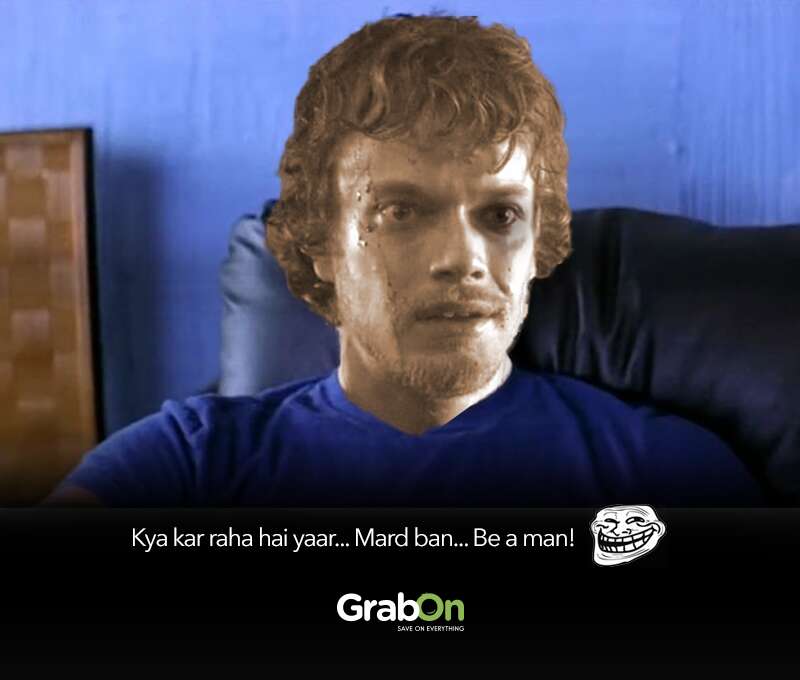 A tad bit too late now, but hang on Theon. We're sure you'll get a shot at redemption.
Did we miss out on any Bollywood – Game Of Thrones moments?
Do let us know in the comments below :) Valar Morghulis, until next time.