Take us back to the days when we'd eagerly wait months and months for the new Game of Thrones season! In the last ten years or so, that is how our lives have been, right? One season of Game of Thrones (or GOT as we fans called it) and time to fill in between.
What is Jon Snow's true identity? Will Daenerys get to sit on the Iron Throne? Who will kill the Night King? GOT has always managed to get us excited for the next season. In a plethora of beautifully written characters, we have all picked our favourites, be it Jon or Arya or Daenerys or Sansa or Tyrion. Even villains like Cersei and Littlefinger have fans of their own.
Sure, the show ended on a bad note, with a disastrous final season. We all wanted to forget that travesty and wanted to believe that the show had only 7 seasons. But you know what? If some show has entertained you for the better part of a decade, then it must have been one of the best, right?
It's understandable if you are still not hung over GOT and can't wait for the prequels and spinoffs to drop by. Before the night gathers again and you begin your watch, take a look at the following instances when Game of Thrones resembled our cheesy Bollywood films:
5 times when Bollywood met Game Of Thrones
1. Dragonwale Iron Throne Le Jayenge 🐉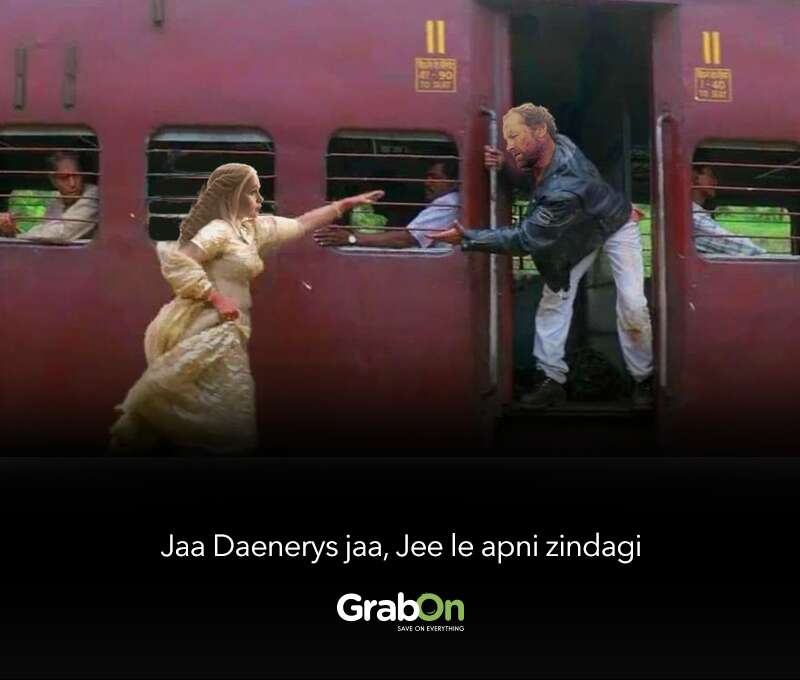 Daenerys Stormborn of the House Targaryen, First of Her Name, the Unburnt, Rightful Queen of the Andals and the First Men, Khaleesi of the Great Grass Sea, Breaker of Chains, and Mother of Dragons….naam toh suna hi hoga!
2. Zindagi Milegi Dobara!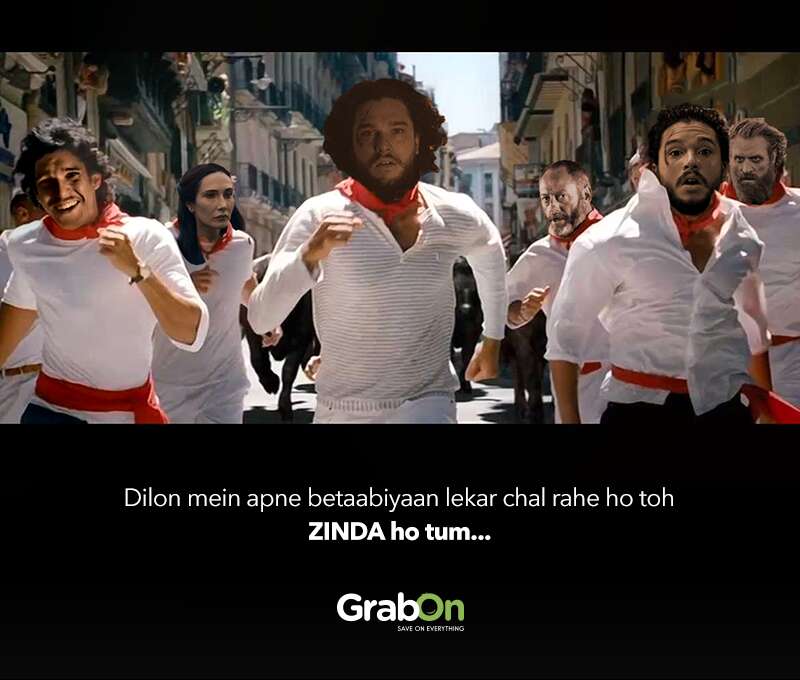 A little bit of blood magic and a little bit of betaabiyan…et voilà, you're back to life. Don't even think of crossing the Starks, they also pay their debts! :) Oh and THE KING IN THE NORTH 😎
Get your Game Of Thrones merchandise at amazing prices and put your game face on!
3. Gangs of Winterfell ❄️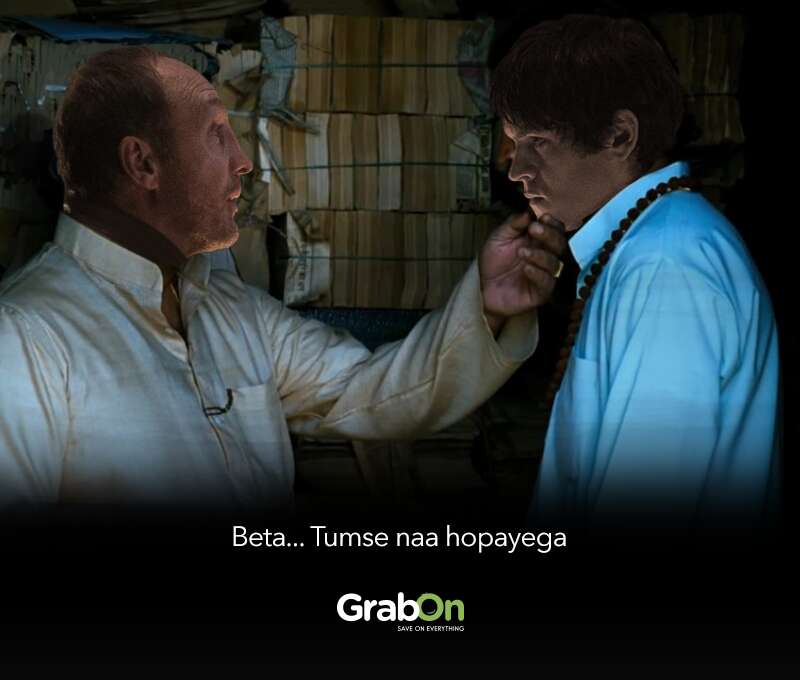 Baap ka, dada ka, sautela bhai aur beheno ka badla…lega re (I mean le liya) tera Jon Snow (Or Sansa, depends on who you support) 😎
4. DanyDas – He drinks, therefore he knows!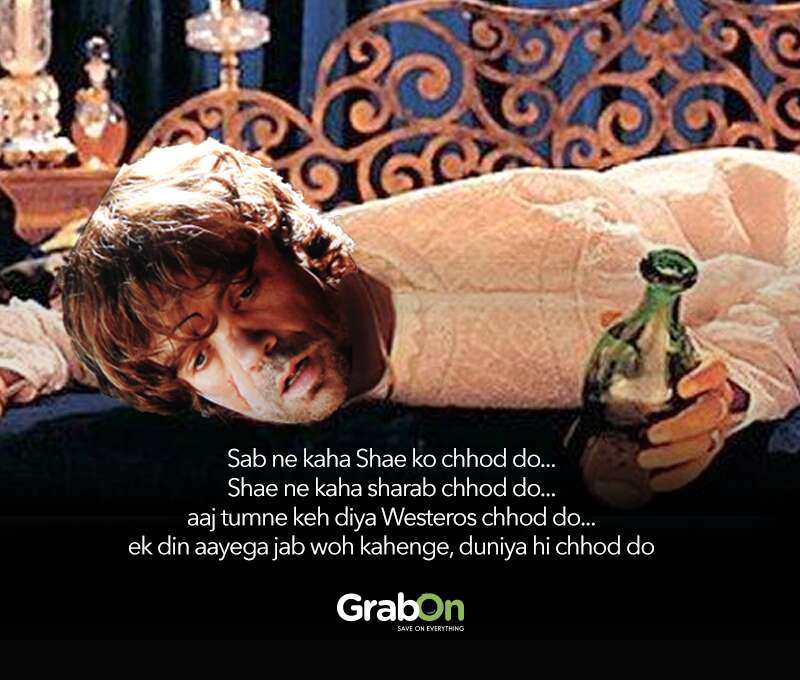 You can use the word 'Tyrion' interchangeably with 'Wine'. Perhaps the most endearing character in Game Of Thrones, this guy has suffered a lot since season 1.
5. Someone's gonna have to pay the iron price :P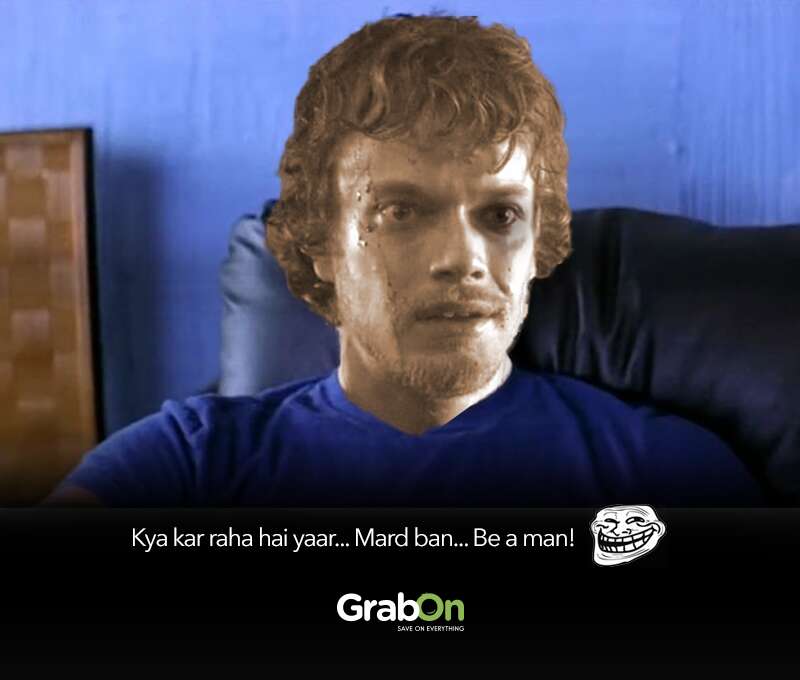 A tad bit too late now, but hang on Theon. We're sure you'll get a shot at redemption.
Did we miss out on any Bollywood – Game Of Thrones moments?
Do let us know in the comments below :) Valar Morghulis, until next time. And yes, George RR Martin has still not finished The Winds of Winter, if that's what you were wondering.