Hyderabadi Biryani isn't the only name to swear by when it comes to street food in Hyderabad! The street food platter includes much more than this delicacy. So if you are visiting this city sometime soon or already are here and want to quench the foodie inside you, look up the following best street food places open during the day or night. The food provided at these places are best eaten on the streets, but now you can use Swiggy coupons to save money and order using the Swiggy app to get street food at your doorstep.
Here are some of the famous street food places in Hyderabad that you should not miss at all!
But only go to the street food places where Covid-19 prevention measures are being followed.
Let's Have a Look at the List of Best Street Food In Hyderabad
1. Samosas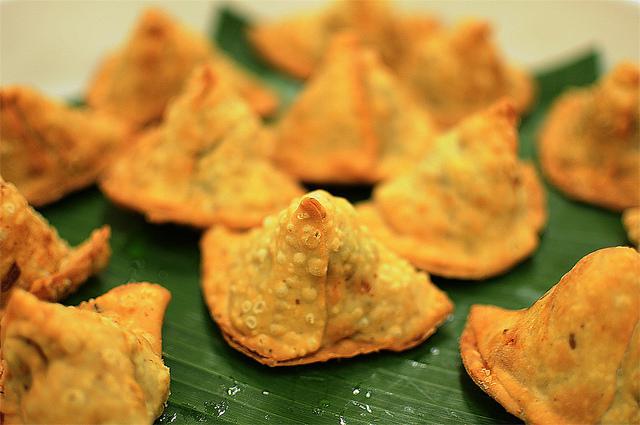 Starting light on your food expedition is never wrong! It instead builds your appetite for other delicious street food. So, Samosas, which is a snack variant, is delicious food to munch on in Hyderabad. Available on the various street food stalls and local stores in the city, Samosa is a traditional Indian snack mostly consumed during the evening with tea or even a fizzy drink. What makes Hyderabadi samosas unique is its vegetable filling inside, mostly potatoes flavored with Indian spices. Samosas are served hot with lemon and chilies, and you can find this treat in every corner of Hyderabad. Famous food places to try out Samosa in India's Pearl City include Sardarji's Traditional Punjabi Palate (Old Mumbai Highway), Hyderabadi Chai Adda (Madhapur), Dadu's Jharokha (Jubilee Hills) & more.
2. Osmania Biscuits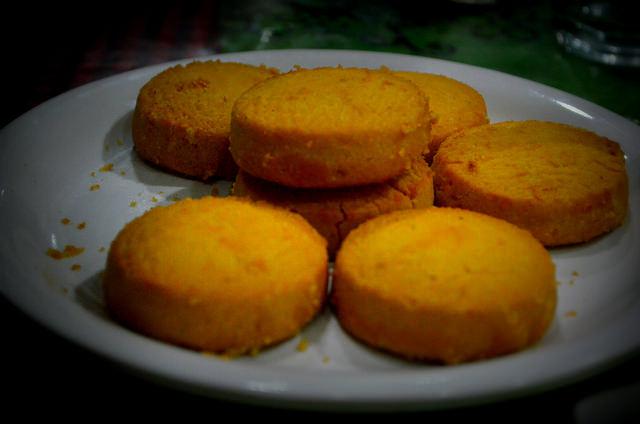 You are never far away from a cup of tea and Osmania biscuits in Hyderabad. These biscuits can be labeled as Indian cookies and are a bit salty and sweet. It's perfect as an in-between-meal snack and is a strong contender for the title of Hyderabad's best street food ever! Some places where you must try out Osmania biscuits include Subhan Bakery, Nimra Cafe (Charminar), Karachi Bakery (several outlets throughout the city), etc.
3. Kebabs and Paranthas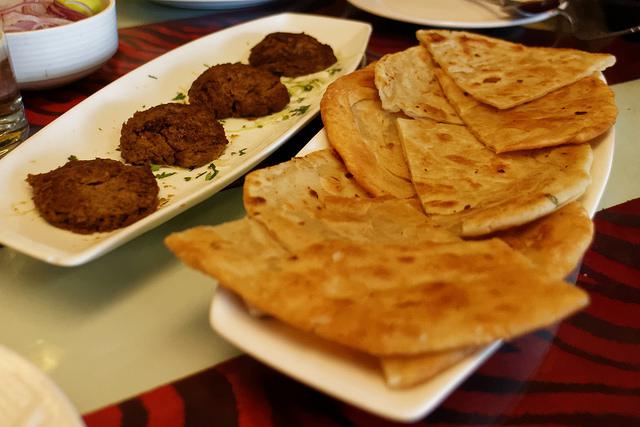 For the ones that have a fetish for Mughal cuisine, they can relish the various Hyderabadi kebabs. Some famous platters include the Hyderabadi dum kebab, Shikam pori kebab, Hyderabadi ginger kebab, and much more. Paranthas are an excellent add-on to your kebab platter. The Hyderabadi laccha parantha and masala palak parantha are two popular choices. It is a popular night street food in Hyderabad. You can find stalls in Old City, selling delicious kebabs open late into the night.
4. South Indian Dish Platter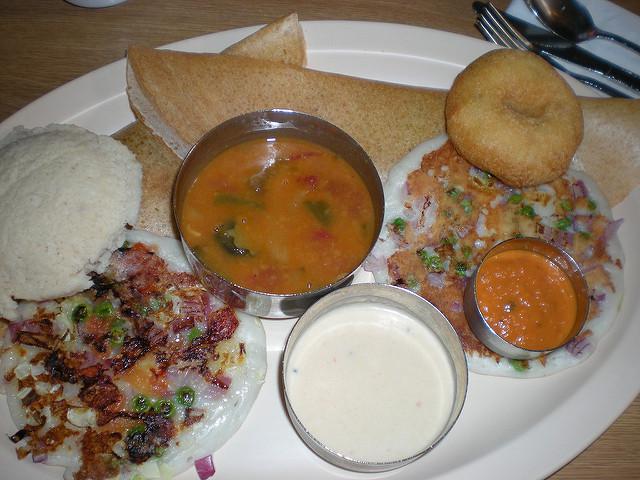 Hyderabad is known for its South Indian dish platter, mainly comprised of Dosa, Indian Pancake, Idly, Uttapam, and Sada Vada, which gets served with dips or chutneys of various kinds. In Hyderabad, you will come across several types of dosas, such as paper dosa or extra cheese dosa, that are made according to the individual's preference. The platter is served in a typical South Indian style on a banana leaf with tasty dips and the traditional Sambar. All the best food joints in Hyderabad will have a south Indian platter to satiate local taste buds.
5. Chicken Shawarma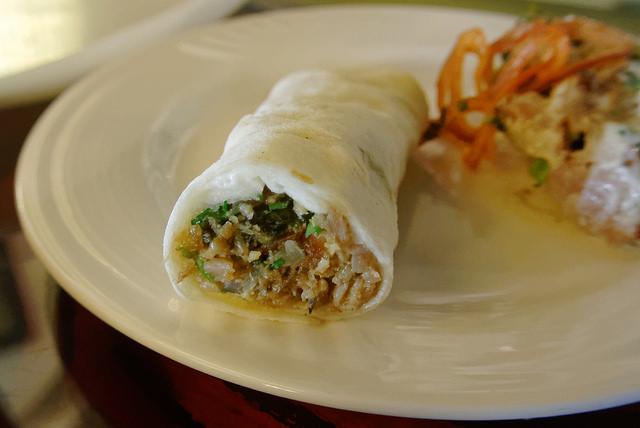 Though primarily available in high-end and lavish confectionaries, Chicken Shawarma found on the streets of Hyderabad is a delight to have! This comprises a vast lump of meat or chicken baked and roasted to perfection on a rotating grill iron rod. The chicken or meat is taken in shredded pieces from the revolving iron rod. It is placed as a filling inside a crepe or chapatti or a flour wrap and then served with sauces such as mayonnaise and other vegetable toppings like onions, bell pepper, and spices to the taste. This is one of the few roadside staples for the folks of Hyderabad. Famous food places serving Shawarma include: Mujtaba Grills (Karkhana), Roll On (Kukatpally), Ice And Spice (Tolichowki), The Original Shawarma (SR Nagar Main Road), Feel In Saudia (Nampally), Spice 6 (Banjara Hills), Al Zaara Matbaq Al Mandi (Tolichowki), Al Labbaik Shawarma (Mehdipatnam), and more.
6. Hyderabadi Haleem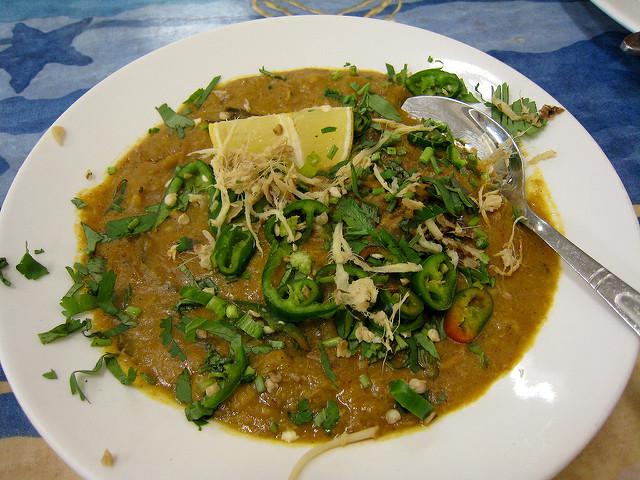 Hyderabadi cuisine is incomplete without its tasty Haleems! Hyderabadi Haleem is popular in India and abroad. It is a stew that is cooked using lentils and pounded meat served as a very thick paste. It is an Arab dish that has made space in the Hyderabadi cuisine due to the Nizams. Ramadan is the occasion when the Haleem gains popularity. Some of the must-try out places for Haleem in Hyderabad include Chicha's, Sarvi, Pista House, etc.
Other than this, the Best Street Food in Hyderabad also comprises potato chops, momos, and panipuri. So if you're visiting the city shortly, you know what street foods to count on!
Top night street food in Hyderabad
Some of the best places to have street food at night include:
1. DLF, Gachibowli
This place is a go-to for residents of Gachibowli and night shift workers of Hitech City. You can find food trucks and stalls serving basic Maggi to momos to fries and even fish and chips. The place used to be open until 5 am, but the food stalls close off by midnight after some events.
2. Sindhi Colony Street, Begumpet
This is every food lover's go-to place for street food in the Begumpet/ Secunderabad area. It offers customers everything from vada pav to chaat to pizzas to paan to sodas.
3. Madhapur Street Food
With Hi-tech City and Cyber Tower workplaces running overnight, people need to satisfy their midnight cravings. Cue in Madhapur Street Food. You can get things like fried rice, momos, and more. Food trucks bring out the best fusion food such as pizza dosa, ghee idlis, barbeque roasts, falooda, ice cream, and kulfis.
So, now that you know where to find the best street food in Hyderabad, pick a weekend night to walk on the busy roads of the city with an empty belly, filling up on these little delicacies as you go about exploring the city.