The wedding season is around and we know you can't keep calm! Every bride dreams of a grand, lavish wedding that goes just as planned. From catering to traditional Indian bridal makeup, there are a lot of factors that need to go right for this dream to come true. Makeup should be the least of your worries if planned well in advance. Once you are done choosing the right outfit for the day and the right kind of jewelry and accessories, focus on makeup. This can make or break your look. So, you need to choose your makeup look very carefully.
Something that makes you stand out in the wedding crowd and yet, not go overboard with the makeup. After all, most brides get married only once. Naturally, they want it to be perfect and blot-free. Whether you are a South Indian bride or a North Indian one, different types of makeup styles and bridal wear are trending at present, be it ultra gorgeous or simple yet beautiful.
Before you get to the various makeup looks you can choose, let's look into a few tips that will come in handy so that, you can look flawless and cool in your traditional Indian bridal makeup:
10 Bridal Makeup Tips To Remember
Make sure that you cleanse and moisturize your skin and lips well. Have a daily cleansing routine. Keep a reminder on your phone or use the good old post-it notes if you have to.
Know which makeup brand suits you. Even if it's a high-end brand, there's no guarantee that it's for you and your skin type. Try and test out the makeup products well in advance to avoid unwanted breakouts and rashes.
Hire a professional makeup artist. Don't try it on your own. Trust me on this, you can't do it all on your own and you definitely shouldn't be a guinea pig for your cousin who's trying her luck in the makeup artist business. Nope, just nope.
Always choose a makeup look that goes well with your skin tone and attire. Don't choose a look just because it is in trend. Choose a look that suits you and make it a trend. Also, base your look depending on whether it's a day wedding or a night one. It really makes a huge difference. Look up bridal makeup images for inspiration if you have to.
Moderation is the new glam. Don't go overboard with the makeup for the pictures. It's necessary to have a heavier look than usual. But you don't want to end up with blotched, overdone makeup just to appear picture perfect in the wedding pictures.
Practice the look you want a couple of days in advance, including the bridal makeup, step by step, like a dress rehearsal. And on the d-day, tell your makeup artist all your needs beforehand so there's no scope for any miscommunications and an unsatisfied look.
Don't forget to keep your stress hormones at bay. And as I say this, I realize that it's easier said than done. The more you stress over things you have no control over, the more you increase the chance of breakouts. Also, avoid fried and oily food for the same reason.
Invest in a good concealer to cover up any spots. If you have any last minute pimple situation and want a quick overnight fix, use green tea. Just boil a little bit of green tea and dab a little of it on the pimple using a cotton ball. The anti-inflammatory quality of green tea really helps here.
Ensure that the makeup brushes you use are clean. You don't want to end up with an infection. If need be, get new ones for the day. If you are using old ones, buy a makeup brush cleanser and clean your brushes. Have a clean towel handy to dry out the excess water.
Have a good makeup and hair setting spray to keep your makeup and hairstyle intact for the day. You can use a translucent powder for the makeup if you don't have makeup setting spray. And for the hair, use a good quality hairspray so it doesn't appear oily but don't go for the sprays that harden your hair to keep the look intact. Go for a natural one.
Bonus Tip: Hairstyles make for a huge part of your attire. When picking out your bridal hairstyle, an Indian wedding can pose quite the challenges. South Indian wedding hairstyles might look great in theory but might fail to match if you're going for a north Indian look. Pick carefully, and try out the hairstyle, step by step, to ensure it suits your face shape, attire, hair structure, etc.
As the groom, you can gift your loved one a makeup Gift Card that she can use to buy the products that suit her skin tone and type.
A simple bridal look also can do wonders; such as this: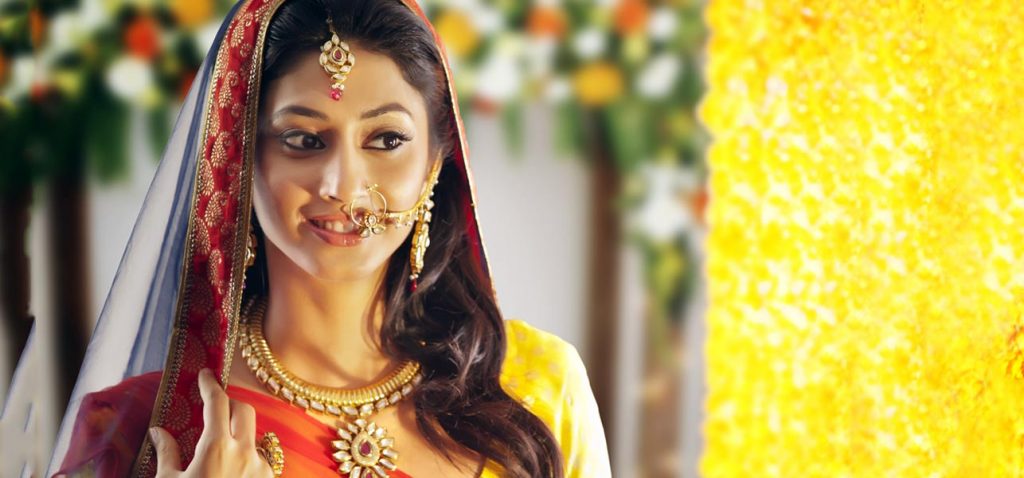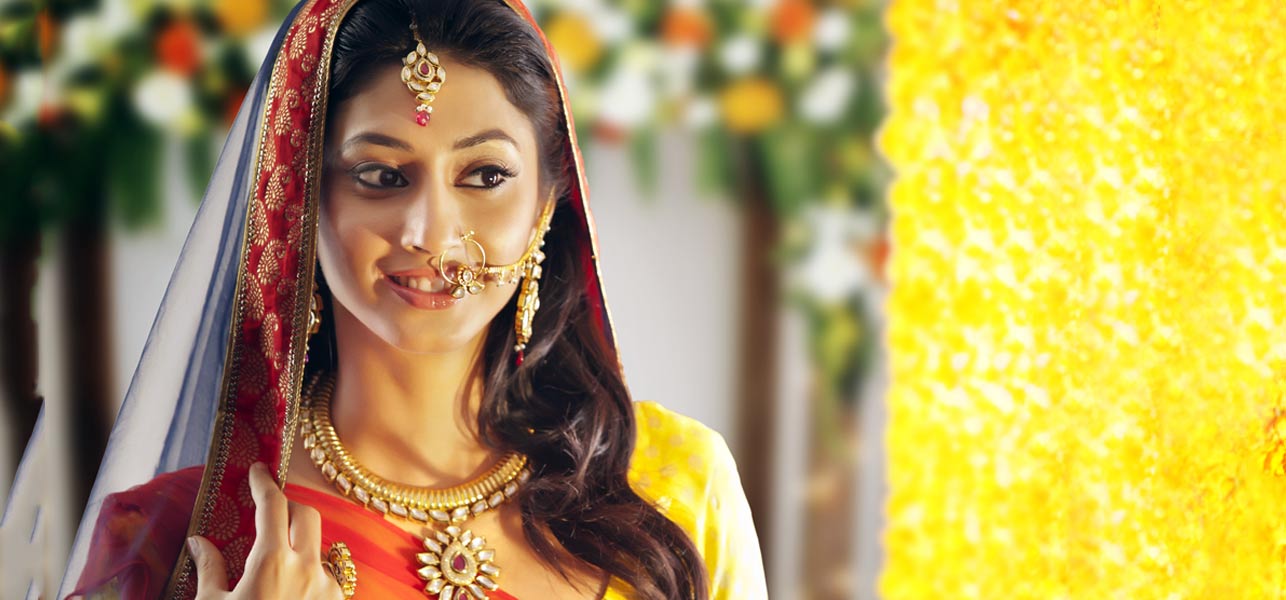 Latest in Traditional Indian Bridal Makeup
Here are a few of the different types of bridal makeups, that you might like:
A complete matte finish, which is very uncommon, looks superb. Very few opt for such a natural and dewy finish.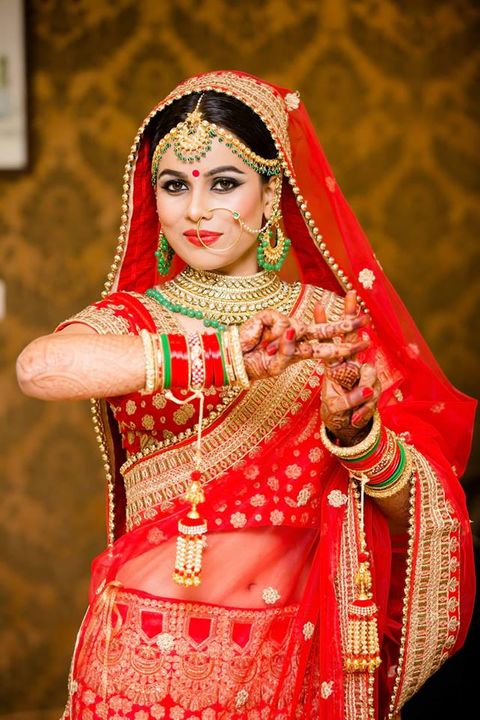 Best Bridal Makeup for the Kashmiri Bride
This is how a Kashmiri bride looks on her Koshur Khandar (Kashmiri Wedding). The wedding makeup and hairstyles are simple and elegant but no Kashmiri bride is complete without some Nazakat(Grace)!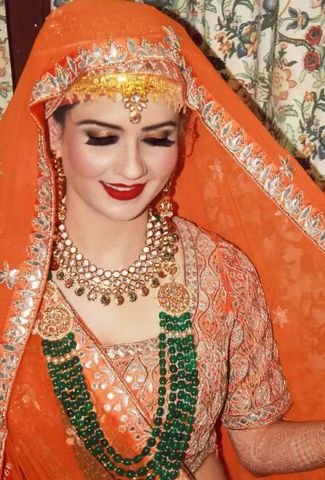 Bridal Make-up Artist: Consider booking Pure Hex for your bridal makeup if you're getting married in Kashmir and its surroundings. They specialize in makeup that matches the beautiful valleys of the northern state.
The Bengali Bridal Look
The main highlight of any Bengali bride is the forehead design. The combination of the big red bindi looks superbly awesome with the white-and-red design. Bright red lip color or eyeshadow will fit right into this look.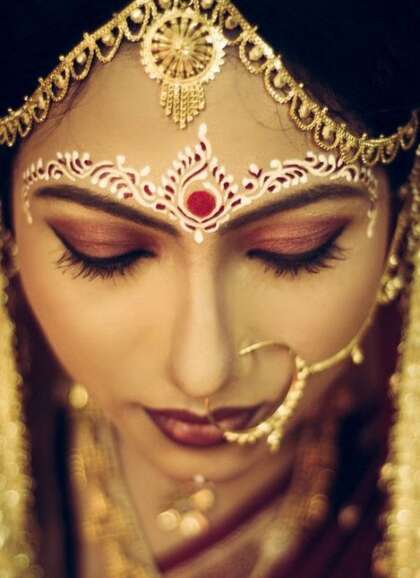 The Telugu Pelli Kuthuru Makeup!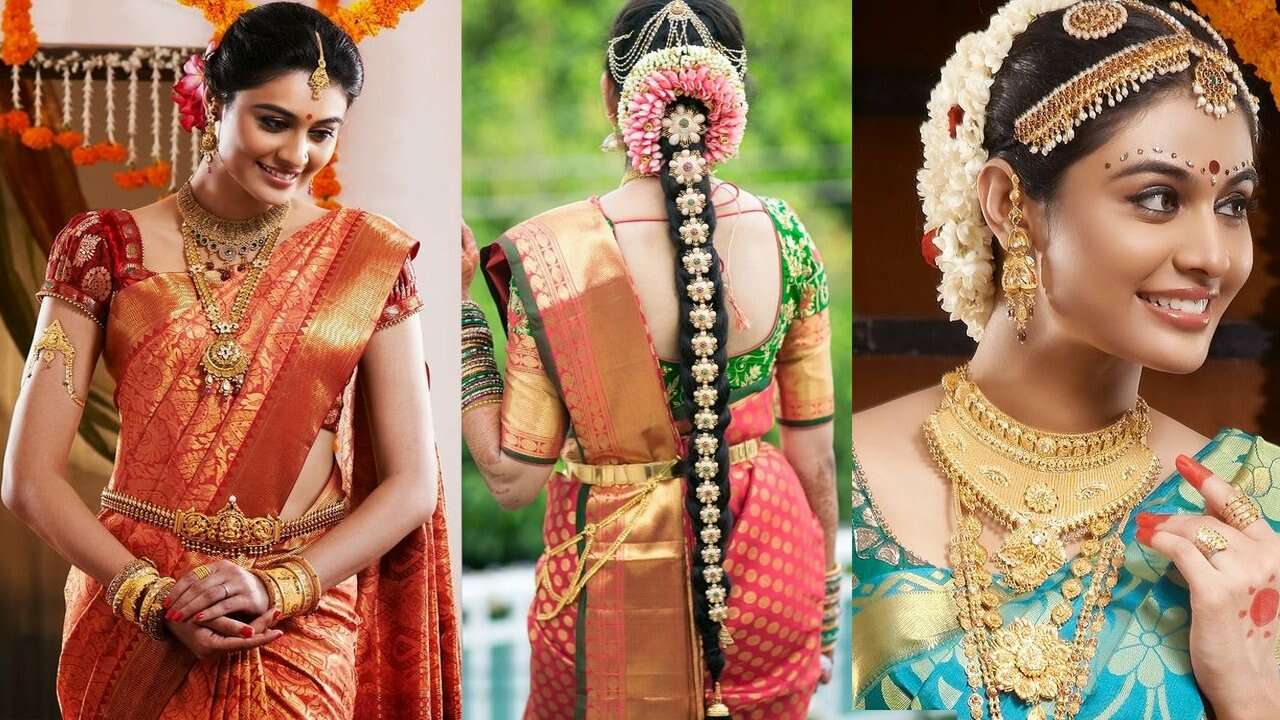 Simplicity at its best. Minimalistic makeup combined with the colorful, traditional Telugu wedding sarees and jewelry shout the perfect South Indian Bridal Makeup look. You can opt for a forehead design or go with just a normal round bindi.
The Kerala Bridal Makeup
The signature white and gold Kerala wedding saree, combined with predominantly plain gold ornaments define Peṇkuṭṭi, the traditional Malayali bride. Use bronze or golden highlights and nude lip colors to stick with the look, or combine it with a bright colored eye and lip makeup for a more contemporary bridal look.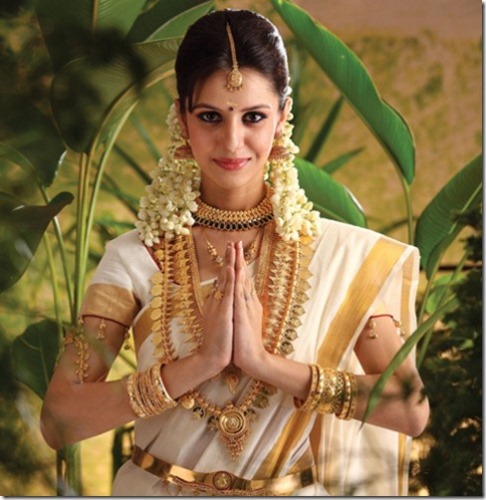 The Punjabi Kudi Bridal Makeup & Hair
Nothing is as happening as a Punjabi wedding. This bridal look focuses on the eyes, giving it a dramatic look and going for a pink makeup look to match the light colored bridal wear. Considering all the types of traditional Indian bridal makeup,the smokey eye goes seamlessly with Punjabi makeup that tends to be dramatic and colorful.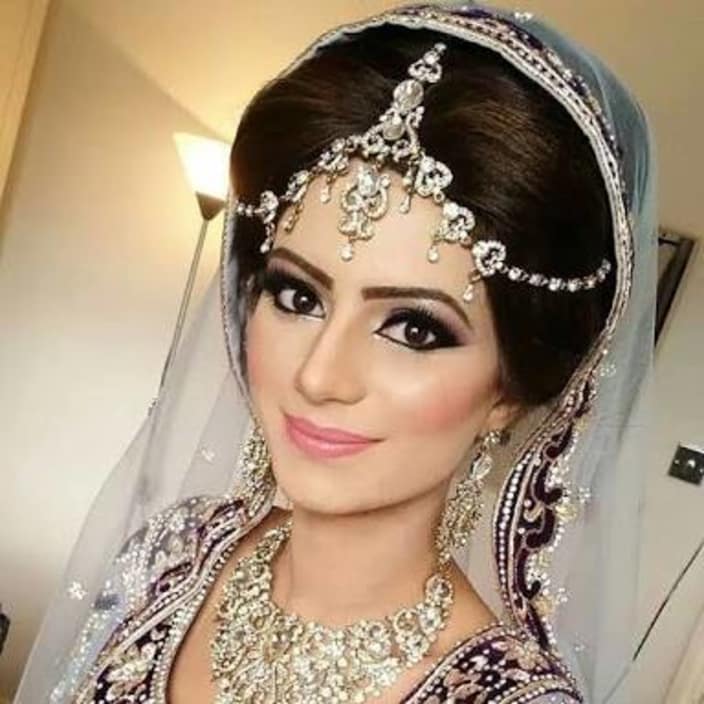 All That Shimmers Bridal Makeup & Jewellery
Who doesn't like a little glitter in life? But you have to be careful when it comes to the glitter- bridal look. There's a very thin line between a good ol' glitter look and a bad one.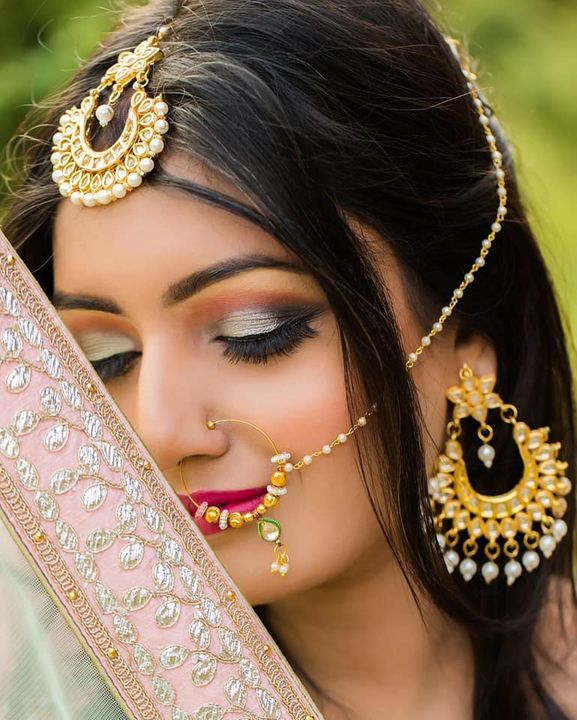 The bronze makeup look has been in for years and is here to stay. It isn't for the brides that want to go for a traditional Indian bridal look, but it looks really good on everybody, irrespective of the type of attire.
Bridal Makeup Salon: If you are someone who wants to choose a shimmer look for your Dulhan makeover and want to look just perfect, there's nobody better than Shobhita Makeovers for you. Check them out!
The Maharashtrian Nauvari Saree Makeup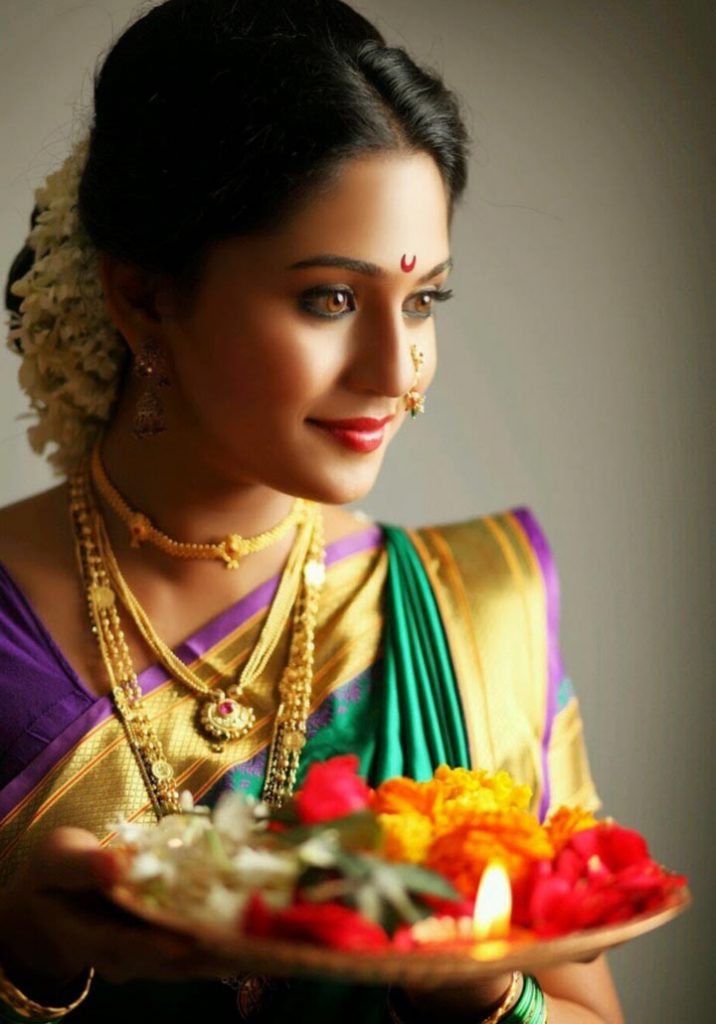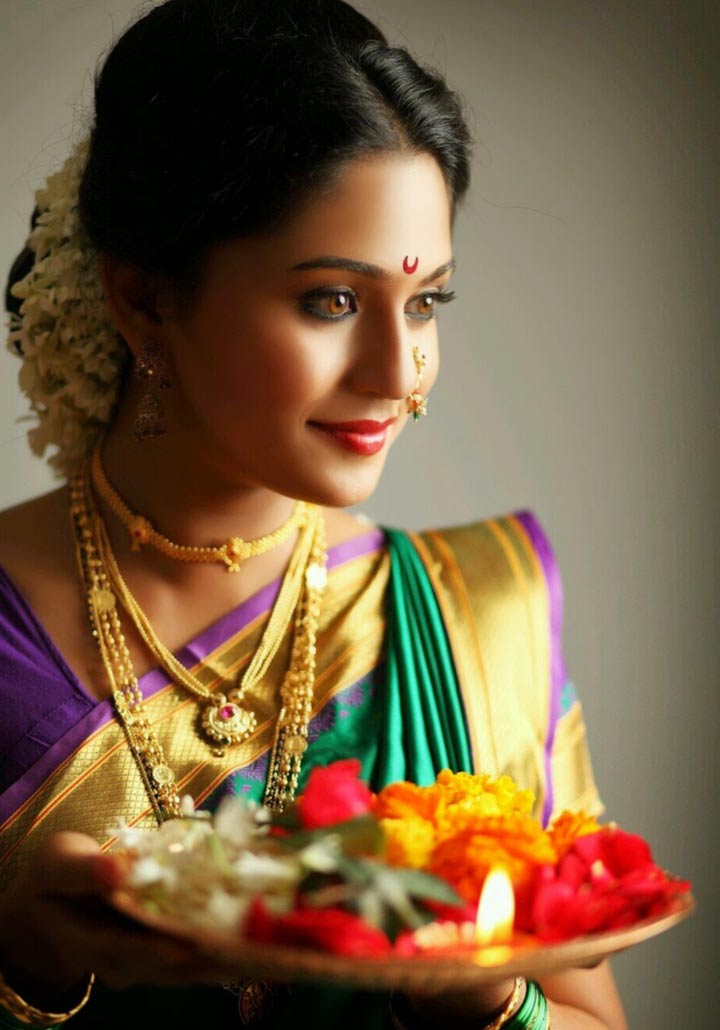 The Maharashtrian bridal look wouldn't be complete without the traditional jasmine flowers. One of the most elegant looks in India, a Nauvari bride looks most beautiful with minimal make-up and you'd agree here!
The Muslim Bridal Makeup & Hair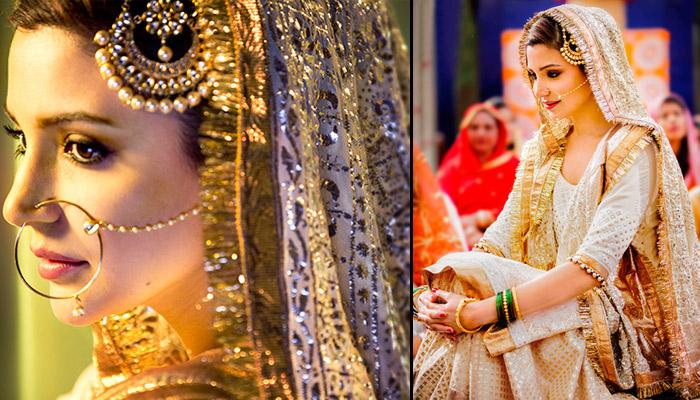 The Muslim bridal look wouldn't be complete without the traditional nose ring and the Jhumar Passa. The bridal look plays with the dramatic jewelry while keeping the makeup all natural. Muslim Dulhan makeup has some resemblance with Pakistani bridal makeup, but the brides are trying to experiment with makeup looks.
With weddings, it's always better to opt for a low maintenance look. If you want to go for a dramatic look, focus on one part of your face. Either go dramatic with the eyes or with the lips, never both.
But, there are good chances that you might sweat, be it because of the heat or the anxiety about everything going smooth. So it's a must to carry a makeup fixer around. The lip color for touch-ups. Never leave your dressing room without spraying the makeup setter all over your face. It keeps the makeup intact. Giving you one less thing to worry about.
These are the different types of bridal makeups which you might find interesting. A wedding is probably the most important moment of a bride's life. She expects everything to go perfectly and the same should be the case with makeup. After all, lots of pictures will be taken and she doesn't want anything to look bad in them, including her own outfit. So, what's your take on makeup this Shaadi season? If you want to share your ideas with us, do so in the comments section.
Image Sources:
Makeup Lovely
YouTube
Crafts Villa
Urban Clap
Vida London
Bollywood Shaadis
Pure Hex, Facebook
Shobhita Makeovers