When PUBG was banned by the Indian government, the sentiment was widely agreed with but no one was happy about the game going. In the last few years, every youth in India has had their piece of PUBG. This game is so addictive that people forget about everything else (It could have been our distraction during this pandemic). If done in moderation, PUBG is actually a very enjoyable form of entertainment. PUBG can potentially improve your teamwork skills & decrease your impulse reaction time. Another good benefit of playing PUBG is an increase in ability to focus for long durations.
Most PUBG players in India used to play PUBG using a mobile phone. Obviously, it's no longer possible and we have tried alternatives like Freefire (which is not as fun). PUBG is slated to make a King-style comeback in the Indian gaming market but it is yet to be approved by the Indian government. Needless to say, till then, all we can do is wait and hope that we get to have chicken dinners again. Or is it? Till PUBG returns to Google Play Store in India, why don't you read this so that your next PUBG experience on mobile can be enhanced using certain gaming accessories.
Here is our curated list of Top 5 PUBG gaming accessories that will help you grab those chicken dinners!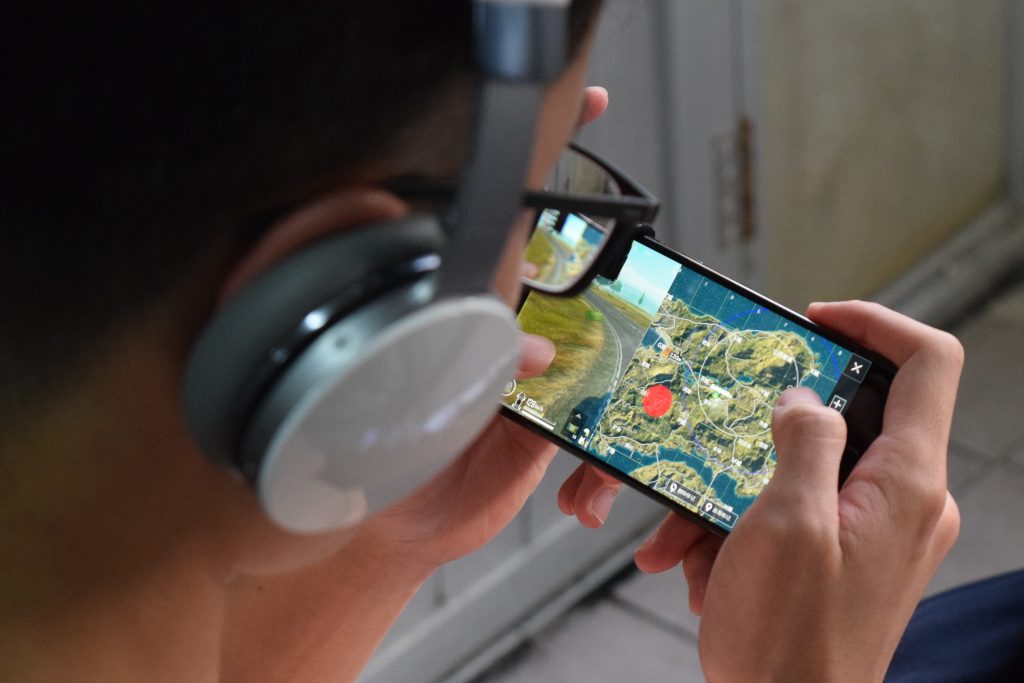 #5Â ReTrack Metal Trigger Fire Button For Pubg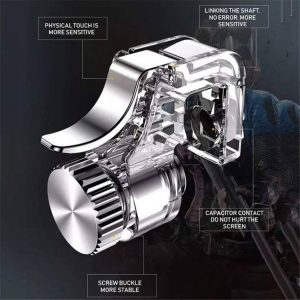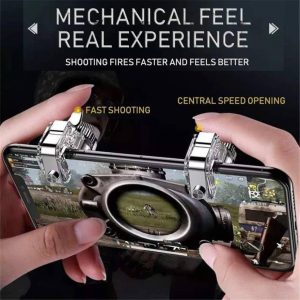 This trigger is by far one of the most popular triggers available online for PUBG mobile. That's because it is a universal kind of trigger that is compatible with most mobile phones in the market. It's easy to install & use. It's reasonably durable. It takes a certain amount of time to get used to it but once you are, there is no looking back! So, ready for the headshots?
#4Â Controller Gamepad for PUBG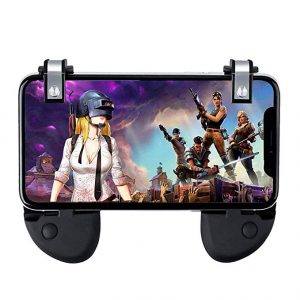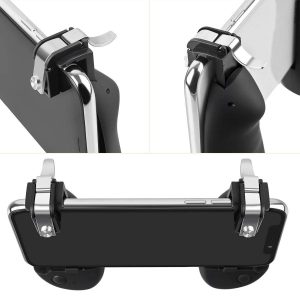 This is a gamepad kind of controller with dual benefits. The first benefit is the trigger & the second is the grip. The only issue is that some devices may need to be installed without case/cover as there may or may not be a fitting issue depending on the phone model. Still, it is compatible with most devices out there. For larger / thicker phones, this gamepad may become an issue. The reason is it may easily eject due to an improper fit. Phones with curved edges may pop out easily.
If installed properly, it can take your game to the next level. It's pretty comfortable for long durations as well. It takes some time to get used to it.
#3 PUBG Mobile Handle Grip (Ergonomic)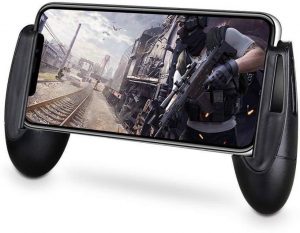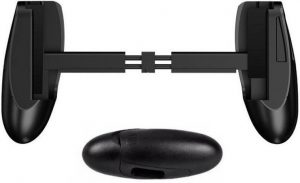 For those who are already habitual to the onscreen controls, this is the best bet. If you already practiced a lot with onscreen controls, shifting to a trigger may be a very new experience. It boils down to personal preference & some people may feel the other way as well. Grip provides a comfortable & firm hold on the device even for long durations of gameplay.
#2 PUBG Mobile Gamepad with Stand and Dual Triggers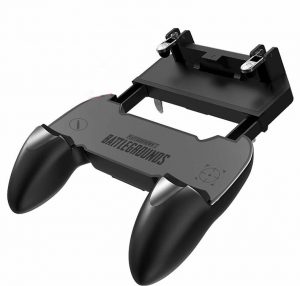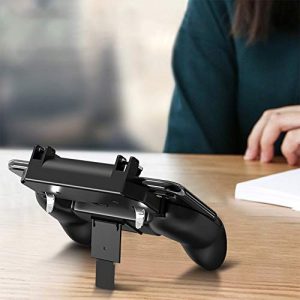 This is a unique gamepad with some really unique benefits that other gamepads & controllers don't deliver. First off, the dual benefit of a dedicated grip & an inbuilt trigger. Apart from that the controller even has some really cool advantages. It comes with an inbuilt stand. This feature is exclusive & is not present in any other gamepad available online. This feature may turn out to be useful for some users depending on the use case. As far as we can conclude, the stand will help users with heavy phones. The only issue with this gamepad controller is that it may not be a good fit for some devices. Specifically, large phones with curved, slippery edges may face fitting issues. Due to this, the phone may auto-eject. But if the phone is compatible, this controller is actually a very good buy.
#1 Dragon War ELE-G9 DragonWar Thor Wired Gaming Mouse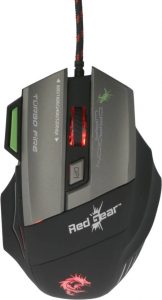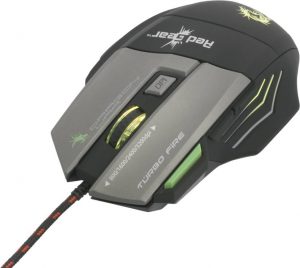 There are a lot of PUBG players in India that use an emulator like Tencent Gaming Console. To ensure that the sniper headshots land on spot, a gaming mouse is a pre-requisite. A hell lot of options are available online. There are a few things to keep in mind before finalizing a gaming mouse.
DPI of the mouse (dots per inch): Prefer a mouse with a higher DPI. Dragon War ELE G9 has a max DPI of 3200, which is great. The ability to change DPI is an addon benefit.
The number of buttons: Gaming mouses always include extra buttons for max convenience. On Dragon War ELE G9, the 2 extra thumb buttons on the left can be used to change weapons. Apart from gaming, these buttons can be programmed to do certain tasks like changing active browser tabs, minimizing, maximizing.
Cable Quality: Prefer a thick braided cable for max durability.
Ferrite cores: The gaming mouse cable contains an attachment called a ferrite core. It boosts the signals that it receives & transfers to & from the device.
Design: Always pick an ergonomic design. The mouse should be ideal for long duration use without fatigue.
Hand-Rest Fins: The mouse should provide a handrest fin for the fingers that are not in use. ELE G9 has a handrest fin on the right side.
Material: The best material is the oleophobic matte design that feels comfortable to hold. Most gaming mice have this.
Conclusion:
Phew! There you have it- The best accessories available online for Pubg. For large/thick phones with curved edges, don't go for #2 & #4. Talking about our favorite pick- it would be a combination of #5 & #3. This is a universal kind of setup that most devices will support. Now, you won't miss those head shots that you always wanted to land. Just make sure to be patient while testing these out. Here's hoping that PUBG returns to India in some or the other form! Happy Gaming :)
Spread the word, share this article.
Which is your favorite pick? Comment it down below.
<div class='toc'><ul><li><a href=#Here-is-our-curated-list-of-Top-5-PUBG-gaming-accessories-that-will-help-you-grab-those-chicken dinners!><b>Here is our curated list of Top 5 PUBG gaming accessories that will help you grab those chicken dinners!</b></li><p> <a href=##5 ReTrack-Metal-Trigger-Fire-Button-For-Pubg>#5 ReTrack Metal Trigger Fire Button For Pubg</p><p> <a href=##4 -Controller-Gamepad-for-PUBG>#4 Controller Gamepad for PUBG</p><p> <a href=##3-PUBG-Mobile-Handle-Grip-(Ergonomic)>#3 PUBG Mobile Handle Grip (Ergonomic)</p><p> <a href=##2-PUBG-Mobile-Gamepad-with-Stand-and-Dual-Triggers>#2 PUBG Mobile Gamepad with Stand and Dual Triggers</p><p> <a href=##1-Dragon-War-ELE-G9-DragonWar-Thor-Wired-Gaming-Mouse>#1 Dragon War ELE-G9 DragonWar Thor Wired Gaming Mouse</p></ul></div>