If you ever lose me, find me by the beach. Most of the romantic stories cook up at the beach. Most people love to go to the seaside for a holiday. Fresh breeze running through your hair, gushing waves kissing your feet and sinking them in soft sand, the sea salted aroma and a breath of nature, that's what you are signing up for when you hit the beaches.
Done with the same old beaches? Want to explore new ones? Well then, you have indeed hit the jackpot, for you have landed at the right place.  Get ready to take notes! Visit these calm and serene beaches and take a chill pill.  If you plan on staying over for two days or more then don't forget to use the travel coupons and offers to avail the maximum discount.
10 Best Secret Beaches in India
Marari Beach, Kerala
Ranpar Beach, Maharashtra
Gokarna Beach, Gokarna
Paradise Beach, Pondicherry
Secret Beach, Kerala
Butterfly Beach, Goa
Mandarmani Beach, West Bengal
Tajpur, West Bengal
Yarada Beach, Andhra Pradesh
Kappad Beach, Kozhikode
1. Marari Beach, Kerala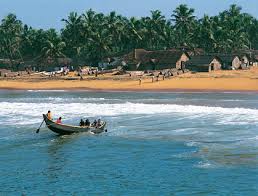 Travellers who visited this place call it Paradise. Marari Beach is also known as Mararikulam Beach is one of the untouched beaches. Lines of coconut trees, coarse sand and salty air makes this place ideal for a holiday.
2. Ranpar Beach, Maharashtra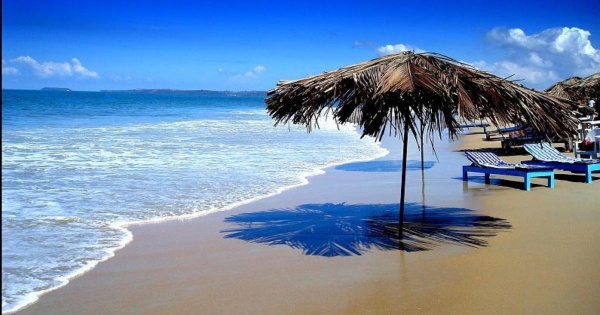 If you are looking for a place far from the madding crowd, then it is this place. This peaceful beach is a little away from Mumbai and can be a good weekend getaway place for you. This beach does not entertain or showcase any usual things that happen on any other normal beach. Ranpur beach is a never-ending sea beach that calls for tourists.
3. Gokarna Beach, Gokarna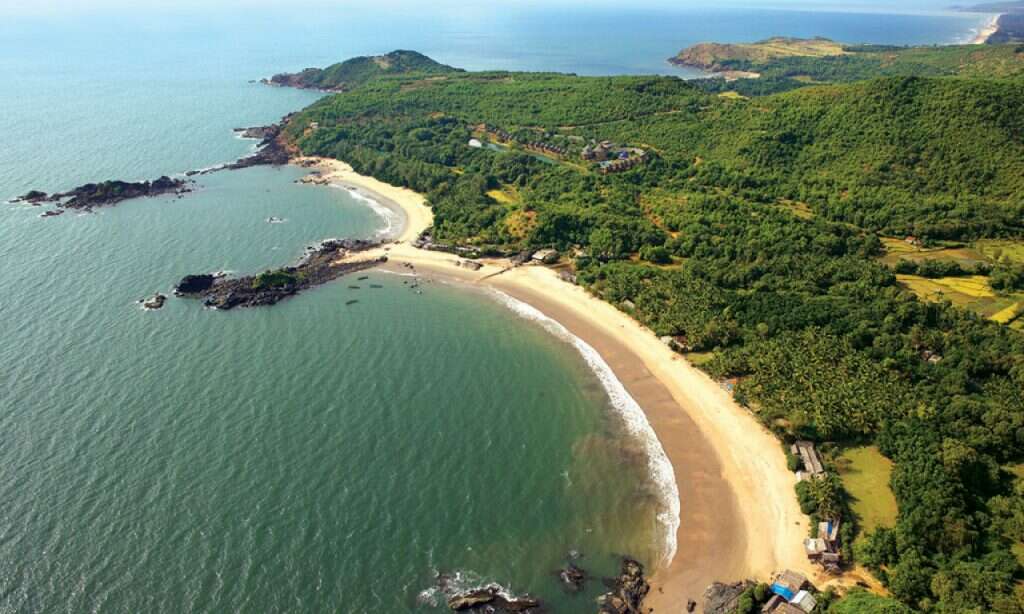 The Gokarna beach is one of the unexplored beaches in India which can be easily visited from Bangalore or Hyderabad. Making it in the list of less explored water lands, Gokarna has a lot to offer. This peaceful, serene, and lovely place is ideal for a weekend getaway or a short holiday trip. One definitely can't leave out this beautiful silver lined shore out of the list.
4. Paradise Beach, Pondicherry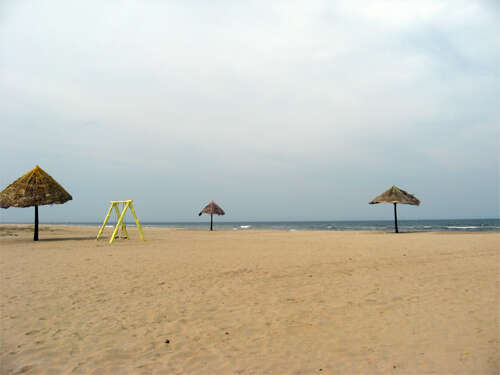 Until a few years ago, the Paradise beach in Pondicherry used to be one of the most popular secluded beaches in India. Calm shores, heavy winds, pretty views, and a bunch of water sports to get yourself lost in, Paradise beach indeed does know how to attract the right beach crowd. To reach the beach you will have to travel in a ferry through the backwaters.
5. Secret Beach, Kerala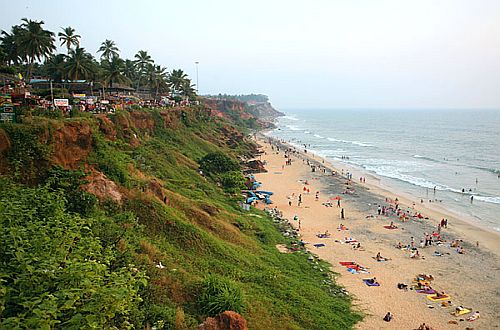 In Alleppey, if you are looking for a peaceful beach spot with some local cuisine to try then you should be here. It is secretly located with very less people going there. This secret beach is one of the most beautiful hidden beaches in India that definitely needs to be exolored.
6. Butterfly Beach, Goa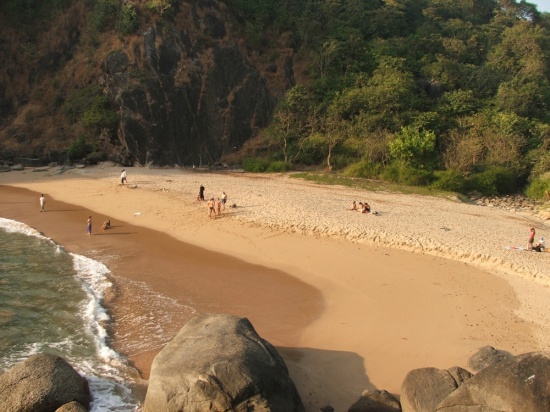 After being tired of seeing the beaches of Goa, you may try going to Butterfly Beach, which is less visited. This beach is located in North Goa and hosts surprising sights for all the visitors.  From colourful butterflies to spotting dolphins in the waters, this place shouldn't be ignored.
7.Mandarmani Beach, West Bengal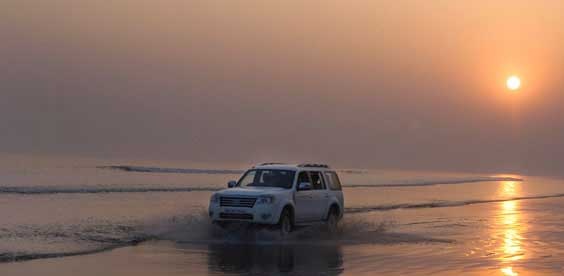 The Mandarmoni beach is best suited for your weekend getaways.  One can pack away on a Saturday morning and set out to this place. Don't miss out on the local food and water sports here, while you are at it don't completely ignore the nature.
8. Tajpur, West Bengal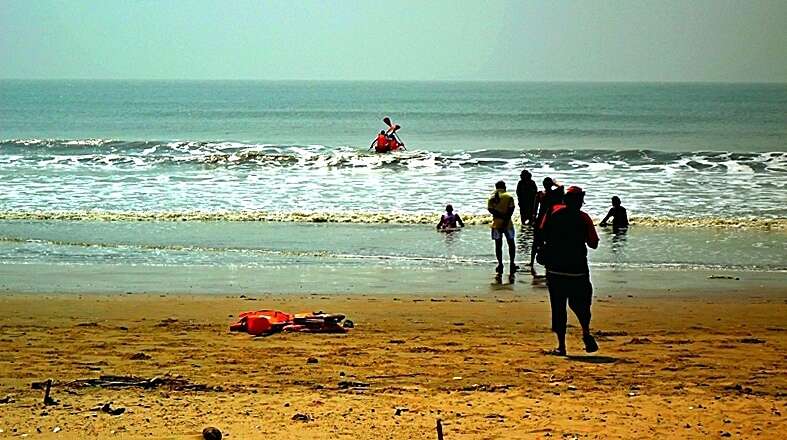 Tajpur Beach is a popular virgin beach located close to Mandarmoni beach. This place is an ideal spot for all the beach lovers who crave for peace and solace. The waves are soft and you wouldn't have trouble swimming here.
9. Yarada Beach, Andhra Pradesh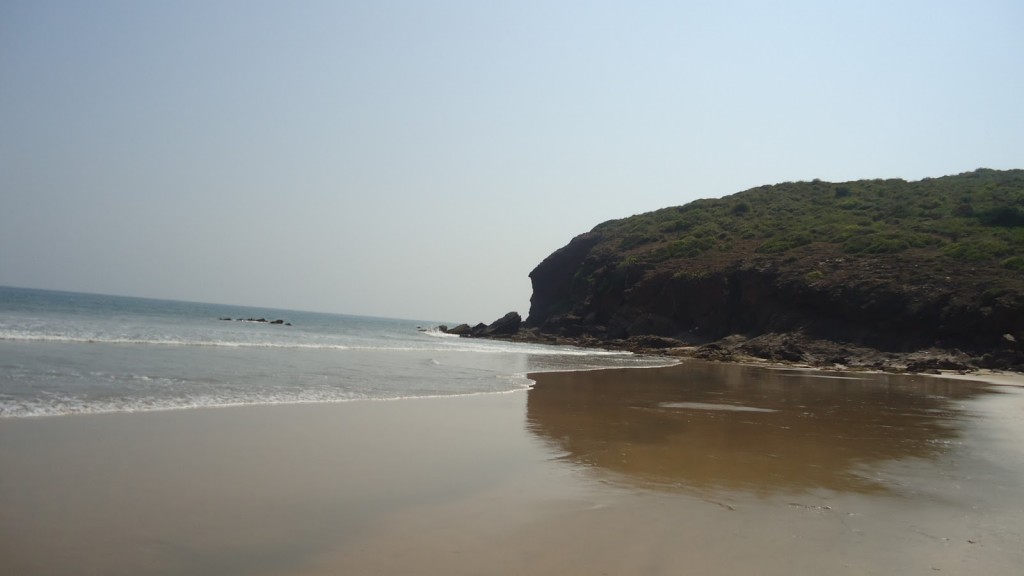 Get unrestricted access to the sea at Yarada Beach, which is in the city of Visakhapatnam. You won't find beach shacks or regular shops on the beach but you sure can enjoy the nature in its purest form.
10. Kappad Beach, Kozhikode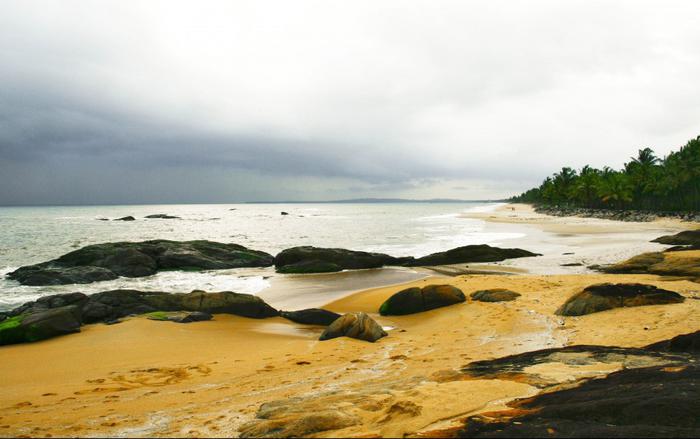 The rock-studded beach at Kozhikode is known as Kappad Beach or Kappakkadavu. This beach is absolutely charming and has its own significance. In 1498 Vasco da Gama sailed into this coast and set foot, adding this place in the history books.
So, that was our list of Secret beaches in India. We hope you visit as many and have the time of your life, for beaches bring you peace and give you a different kind of holiday experience.
Pack away and set foot in these secret beaches soon.