Smoky eye — the perfect way to create a flutter irrespective of the season. Gone is the time when you only put plain black mascara for your eyelashes. It's the time to think of softer shades, dramatic shadows and smoky eye.
Eye Makeup Tips
Think of odd-ones, smudged out makeups and adorable embellishments with extensions like bling, rainbow hues, glitzy colors that on an overall brings brighter looks. As we knew this trend is on international runways and so have red carpets as well. Not just celebs like Katy Perry and Lady Gaga are following this trend — false lashes, eye shadows and dramatic led lashes, but brides too are wishing to hold this jewel eclectic looks on their big day. But, before you go on to check the ways in which you can create the dramatic looks, you need to make sure that you have all the essential eye makeup items in your kit.
The below listed steps help you know how to achieve the smoky eye right.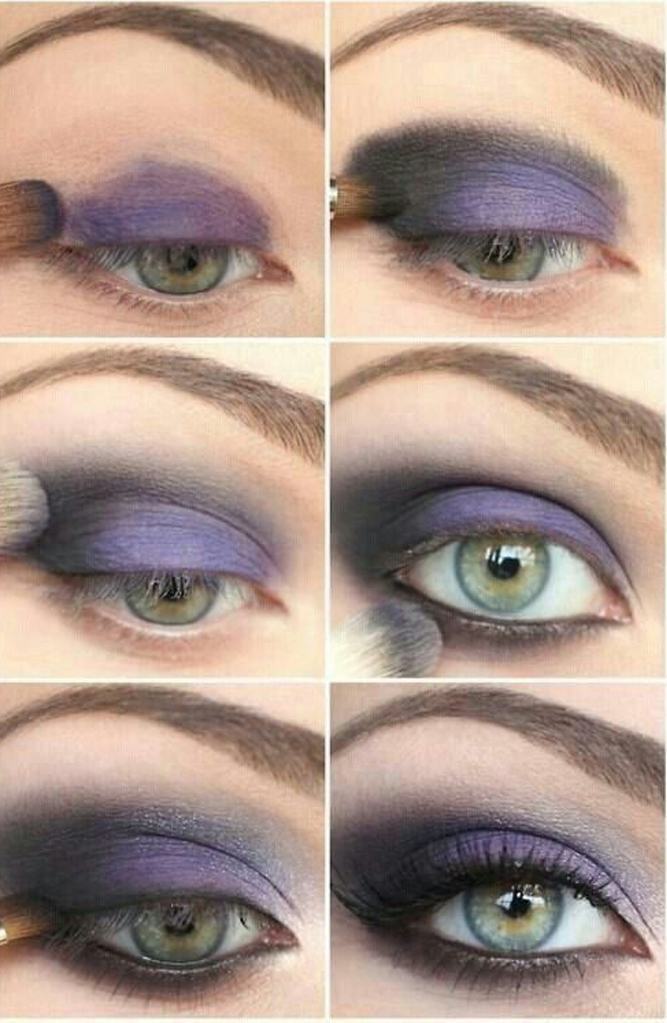 media-cache-ec0.pinimg.com
 Step 1: Create blank canvas, especially the prep skin try out with a super-soft and silky foundation that even skin tone
Step 2: For a brighter, smudge out shade — try out bronze, brown and purple. Dust these three shades all over your lids. Until turns even blend till alongside of the eyebrow bone.
Step 3: For depth shades slightly paint darker shade of your favorite color among the three.
Step4: The iconic style is created only when you could create super sharp definition to your smokey eyes. Chose a high precision eye liner — most preferably black/dark brown for classic elegance towards both the tip to line lower lashes and upper lashes.\
Step 5: Until you find the charismatic shade and achieve the complete look perhaps blended and soft-a-kind, smudge the shade.
Step 6: Finally give off it a complete look by swiping of black mascara.
More is less when it comes to special occasions, events and parties, so a single swipe of black mascara is not enough to gain that beautiful, bright and dramatic eye shades. A variety of eye embellishments are pretty much all you need. Here we are presenting a few extensions that give smudge-proof, no-hassle while applying and perfect eye makeup.
Dramatic red themed makeup with crystals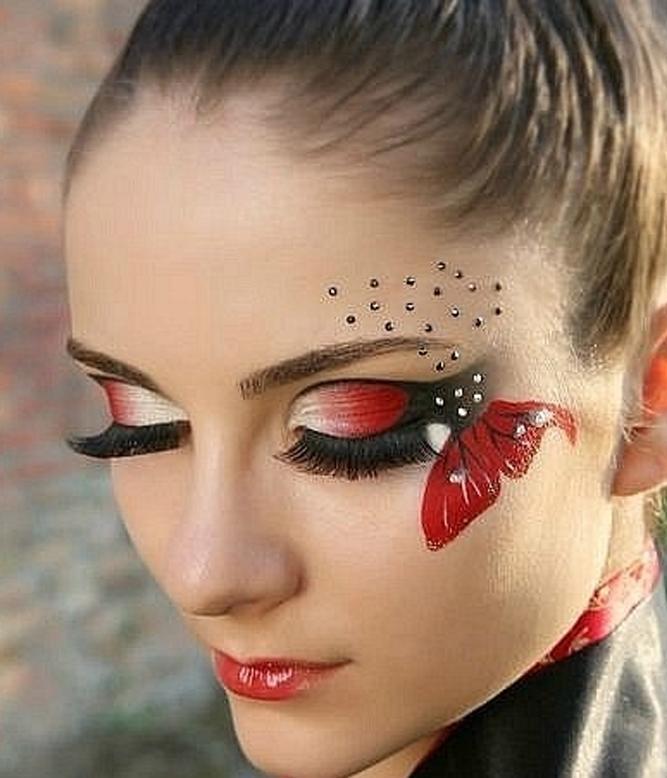 media-cache-ec0.pinimg.com
Create spot-on style adding an oomph to your party looks. These are at present stand as a unique part accessory. You can choose this style to be worn on both sides top or bottom lashes. Eye makeup enhanced with crystals blended with beads and a certain themed color are popular too. Get instant dramatic looks by lining the eyes with crystals or sequins or you can simply stick them around the eye to get dramatic look.
Pretty bright eyes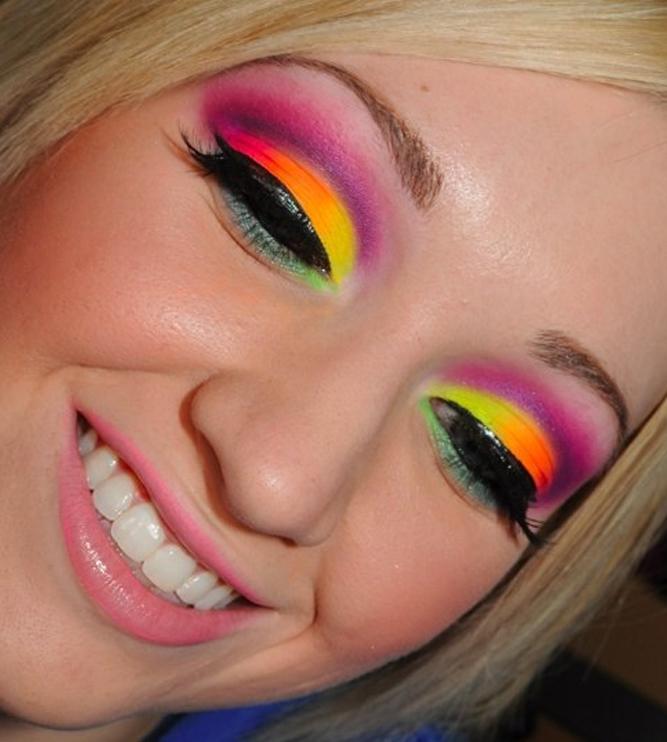 media-cache-ec0.pinimg.com
There are plenty of hues that comes on the beauty front and for sure the bight hued eye liner with an appropriate eye shadow has become one of the biggest fashion trend, mostly seen on international beauty and red carpets. A combination of two to three hues makes a big difference. Here are a few dramatic color combinations to head up and bag into your beauty basket — ash and turquoise, stripes in yellow and white and black wings, bright aqua with neon yellow, dark blue with neon pink, and glittering gold with purple.