Patience is bitter, but its fruit is sweet.
Nowhere is this phrase more apt than describing the launch of GrabOn savings app! The wait is finally over. Download the GrabOn app and live the seamless couponing experience now on your smartphone screens.
Offering exciting and amazing coupons across 300+ categories, this app is designed keeping your needs in mind. We at GrabOn thoroughly believe in 'Saving On Everything', helping each and every user save more while they shop online. This savings app is a concrete step in the direction of doing so.
GrabOn app features
So, without further ado let's dive into the features that are designed to fascinate. They truly are amazing or as Barney Stinson would say….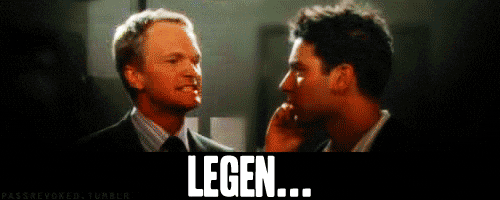 #1 Innovative Shopping Assist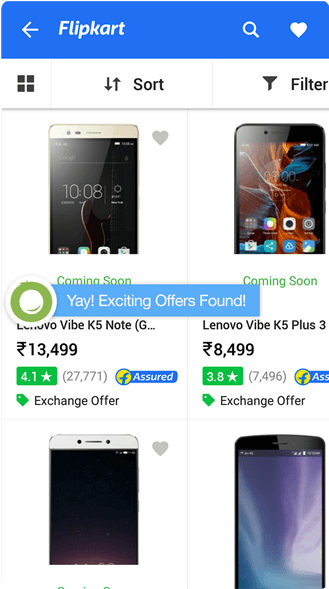 GrabOn Shop Assist is the Alfred to your Batman, the J.A.R.V.I.S. to your Iron Man, the Watson to your Holmes…..well you get the idea :P
This personal shopping companion is just what you needed. GrabOn Shop Assist will pop up inside any merchant app you're on like Flipkart, Myntra, Snapdeal, Uber etc. and display a list of offers & deals that can save you a load of money.
#2 Powerful Global Search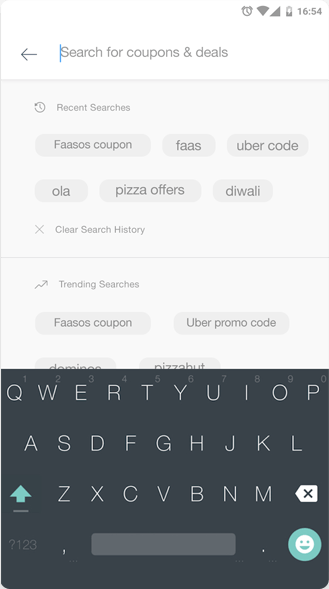 This is one of the most special features of the app. Search not only displays your recent searches but also shows the trending searches thus providing you the hottest offers of the day. The search option is clean, simple and at the same time extremely functional.
#3 Immersive Home Screen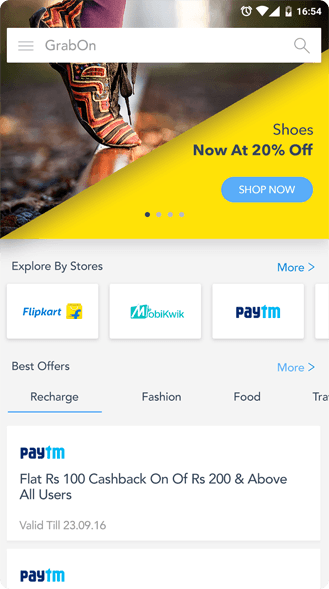 All the stores, offers & deals are neatly stacked up in the home screen for use whenever you need them. Neat and tidy yet rich and immersive, the home screen provides you an experience that will have you coming back for more. Moreover, you are offered the option of exploring by categories as well as stores. The categories you frequent the most are displayed under the 'Most Used' label.
#4 Easily Accessible Coupons & Offers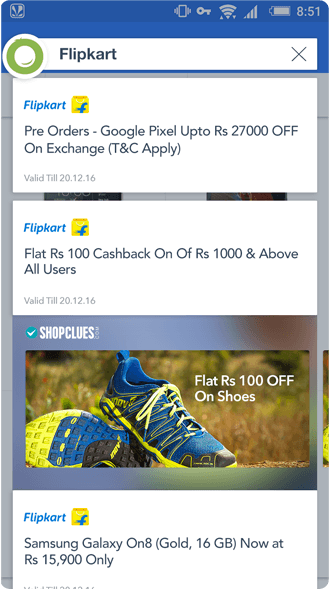 What's more important than easily accessible coupons in a savings app, right? With GrabOn savings app, you need not worry about difficulty in finding and applying coupons. Offers and deals will pop up on GrabOn Shop Assist, all you need to do is click on it and choose the one which suits you from a list of coupons. You can also search for the coupons and easily apply the code during payment to save huge :)
#5 Saving Eyes & Battery Life
Be it midnight hunger pangs or late night shopping spree, coupon hunting will now go easy on your eyes and your battery life. Introducing the first of it's kind Night Mode feature, which adjusts the screen brightness takes care of your eyes and oh so precious battery life!
You thought we were finished? No, sir! Apart from the above-mentioned features, In-category Offer Suggestion, quite faithful to the namesake suggests unbelievable offers and deals while you're browsing through categories.
Moving around an app has never been this easy, all thanks to our Robust Global Navigation.
What's that? You need more personalization? How about your very Your Own Personal Profile Page? All the stores and categories you follow along with the coupons you save are stored for later use.
But don't take our word for it! Download GrabOn savings app and experience it yourself.
Do you have any feedback, feature suggestion or any query about the app? Let us know in the comments below and we'll get back to you at once. Till then, happy shopping and happy saving with GrabOn :)