After the scorching heat, it's only fitting to be rewarded with the much needed rain showers that turns the dried up areas into picturesque landscapes. And how can one forget the intoxicating 'mitti di khushboo' as you sip tea and munch on hot pakoras? Well, that Monsoon for you. What about fashion accessories for this season?
Regardless of the awesome weather, it can be a nightmare for the fashionistas out there. The strong gusts of wind, heavy downpour and muddy puddles that pop out of the blue can prove to be a bane in disguise often dampening your style quotient. But this monsoon season, let's change that.
To begin with, picking the basic essentials is of utmost important keeping in mind three factors – utility, comfort and latest fashion trends. Give your run-of-the-mill monsoon accessories a twist and turn them into fashion accessories with a few makeover tips.
Look stylish this monsoon, follow the below fashion accessories tips:
Umbrellas
Umbrellas. High on utility but often considered low on fashion. Black ones are too mainstream and boring. Why go dull? Go out there and explore different prints and bright colors. It could be a pop of neon shade and fluorescent or subtle play of pastel colors or funky prints.
Remember the time when Serena from Gossip Girl totally owned the chic transparent bubble umbrella? One can never go wrong with that statement. Experiment with the handles. The options available for umbrellas online are innumerable. Go vintage or boho-chic or classy but never boring. Kill the monotony and go bold.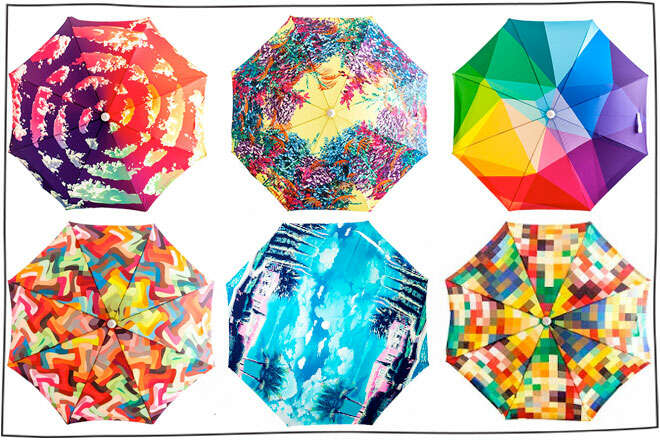 Raincoats
Underestimating the power of a voguish trend-setting raincoat will prove to be a blunder on your part. Raincoats for men or women have only gotten better from the fashion perspective with their easy accessibility owing to online shopping. Trenches, anoraks, parkas, transparent slickers….the options are endless. Give it a classy sartorial vibe with an elementary see-through modern slicker or a sassy trench coat in dark colors. A double breasted trench coat is a requisite monsoon accessory as it flawlessly blends with any dress and takes the look a notch higher.
From Emma Stone to Naomi Watts to Angelina Jolie, they all have been bitten by this bug. Parkas and anoraks are perfect for those who are constantly on-the-go. These kind of raincoats are short, utilitarian and do not restrict movement. Women can opt for these in any two statement colors combined together such as midnight blue with beige or mahogany red with baby peach. Polka dots and animal prints are a rage too given their timeless and versatile appeal. Whereas, men can settle for more subtle yet significant colors such as the perennial brown and black maintaining the masculinity charm.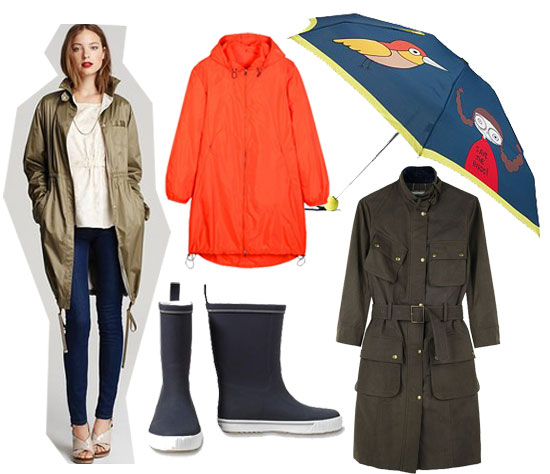 Rain Boots
Last but not the least, rain boots! Your one answer to the perfect trusty water resistant boots are faux leather knee high boots. Celebrities, fashionistas and high-fly socialites swear by these as a quick style fix. They're stylish and warm encompassing a wide range of colors and prints. Apart from this, you can also choose from other water resistant boots available in dark floral prints or color block. This monsoon, put your best foot forward donning a pair of delightful and fabulous boots!
Armed with a few simple yet smart rain-proof fashion accessories,
you're good to go and make heads turn as you sashay around, making a splash, quite literally! Get the best accessories with amazing monsoon offers from Jabong.
Happy monsoon to you :)