A wedding is a big affair and so is everything related to it. It is an occasion that is dear to everybody's heart, especially the bride and the groom. Planning everything to a tee is what is necessary for a wedding that would be remembered for years. Each and every item that is bought needs careful selection, be it the bridal saree, jewellery, makeup or any other accessories. Finding the right saree or lehenga takes lots of time. What makes the process even tougher is choosing the right kind of Indian bridal jewellery. Worried? Worry not because we have you covered.
And we've got coupons on Indian bridal jewellery to ensure that you don't end up spending too much on your wedding jewellery and stay well within the budget. After all, despite a wedding being the bride & groom's most important day, there's a long life ahead for which they have to save up as much as they can.
Follow the latest trends in jewellery
When I say trends, it does not mean that you should follow trends blindly. Rather, work on setting a trend of your own. You need to adapt to the latest Indian wedding jewellery trends while sticking to your traditions such that it suits your personality and adds a charm to your loveliness. And yet, you can't afford to experiment for most people get only one crack at marriage.
Use your necklace as maang tikka
Yes you heard me right. You can create a completely new look with a necklace, which can easily double up as a maang tikka. A heavy broad one or a simple sleek design; as long as it suits your face and attire, go for it. A completely traditional design, a fusion style, a sleek chain with pendant, the options are simply unending!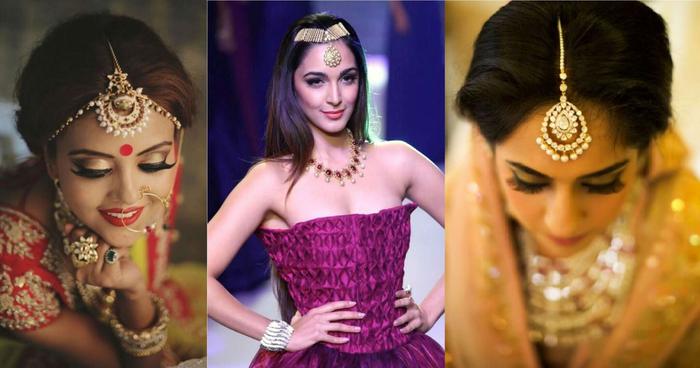 I have put together a few traditional maang tikkas and a neck-piece used as a maang tikka here
Choose a heavy and chunky neck-piece
Multi-layer and chunky necklaces have come to be the norm of the day. A multi-layered piece of jewellery does away with the need for the extras. This in turn reduces the discomfort of putting on innumerable numbers of jewellery, which restricts your movement.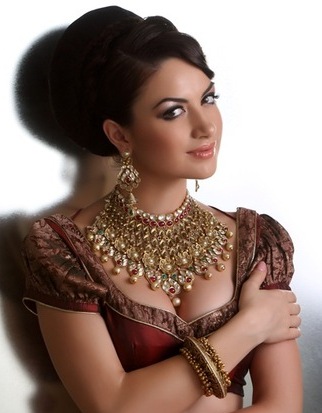 A chand baali does wonders
Invest in a beautiful pair of chand baalis and let it create wonders for your wedding look! This piece of jewellery has become so popular that almost every woman owns one. It is a must buy for your wedding. An innumerable number of designs are available in the market. Choose one as per your outfit.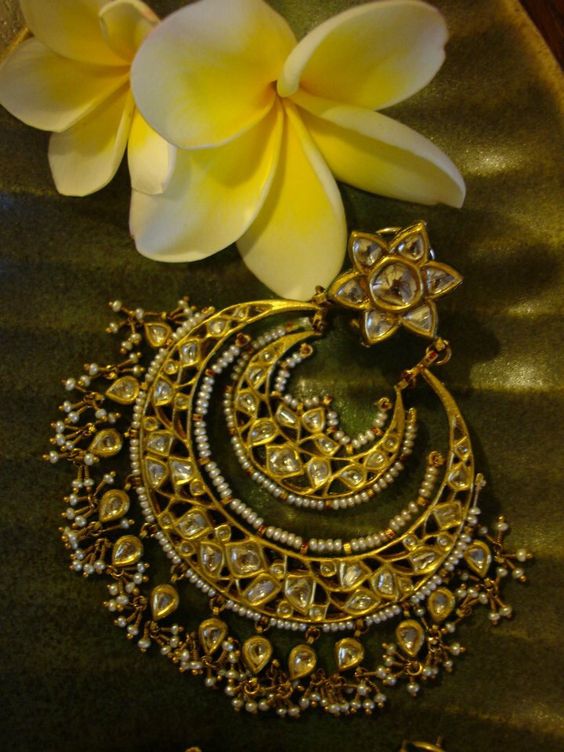 Diamonds are still a girl's best friends
Diamonds never go out of fashion and there must be only a few who aren't in love with diamonds, right? You can choose a set encrusted with uncut diamonds for your wedding, which has been in fashion for long and looks really classy. If your engagement ring also has a diamond on it, then, your wedding outfit would be complete and all you'd need to add is a beautiful smile.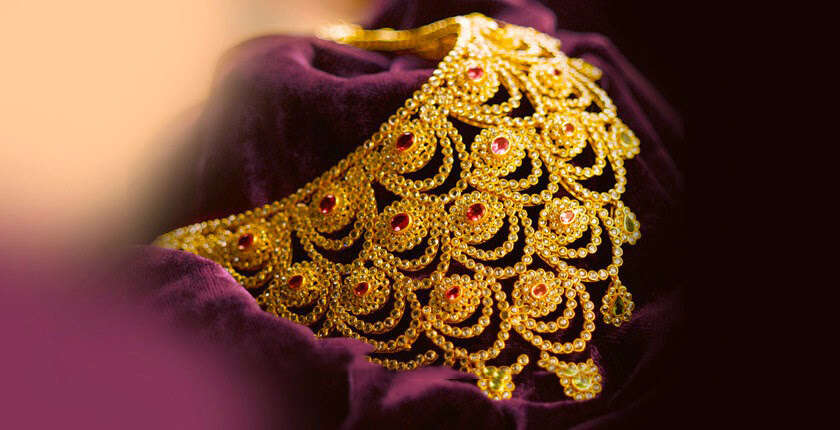 Go the polki way
I am simply in love with polki designs. They look so beautiful and elegant. These go well with any kind of attire, be it your wedding or pre and post-wedding celebrations. And you get to choose from a wide range of designs.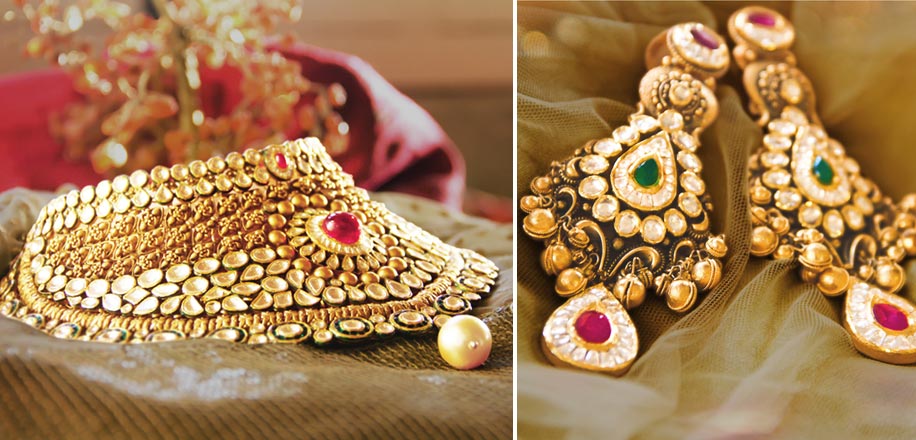 These are the latest Indian bridal jewellery trends. If any look or trend catches your eye and it's not mentioned here, do share with us. If you're a soon-to-be-bride, you better start your wedding preparations now and that includes wedding dress and jewellery shopping. Plan and pick well so that you're the one shining the most at your wedding and look like a princess in the wedding photos. And wish you a happy married life in advance!
Pic courtesy: Shutter Inc Photography (SoutrikSengupta)
Pinterest
Dresses
Sliceofreallife