For all those who have gone through the pain of "Jyada dhindora peetne se Goa ka plan cancel hojata hai", there's a good news for you all! This is the best time to visit Goa since it's raining offers on almost everything including flights and accommodation this monsoon.Whether you are a bunch of buddies planning to hike through the forest or passionate lovers craving to romanticize indoors, the monsoon is the best time of the year to soak yourselves in the goodness of Goa. Rain lovers are definitely going to find this Goa tourism unbelievably romantic and pristine in monsoon.Wondering about the best places to visit in Goa apart from the beaches? Pack your bags, and get ready to have a terrific time this monsoon.
These rainy months paint the streets of Goa in the shades of green and blue, which makes it a lover's paradise and you get to realize that it's not just the beaches and party land. Goa trip during monsoon is an ultimate rejuvenation therapy which not only soothes you from your busy lives but also walking on the serene beaches with those silent drizzles, reconnects you with your inner being.
Things To Do In Goa During Monsoons
Being a magnet for tourists, Goa is a blissful haven to tiny celebrations, but it still has many shades which are unexplored. Let's get into those slimy lanes of ancient-Portugal and we bet you'd love to know what Goa offers to you beyond the beaches and beyond the shores.
Without further ado, let's get down to the brass tacks.
Here are the 11 places to visit in Goa,
this monsoon which are not beaches or shores!
1. Mesmerising Forts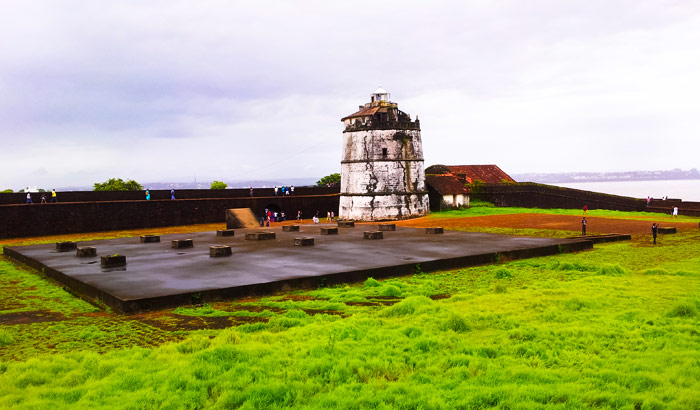 Oh yes. You'll be thankful to the Portuguese for this wondrous sight. Snap the best shot for "Dil Chahta Hai" pose at Fort Aguada and get the amazing glimpse of Vagator by climbing up the Chapora Fort. Let the clouds pass over you and make sure to carry a stick to grip the slippery steps.
2. Lush Green Wildlife Sanctuaries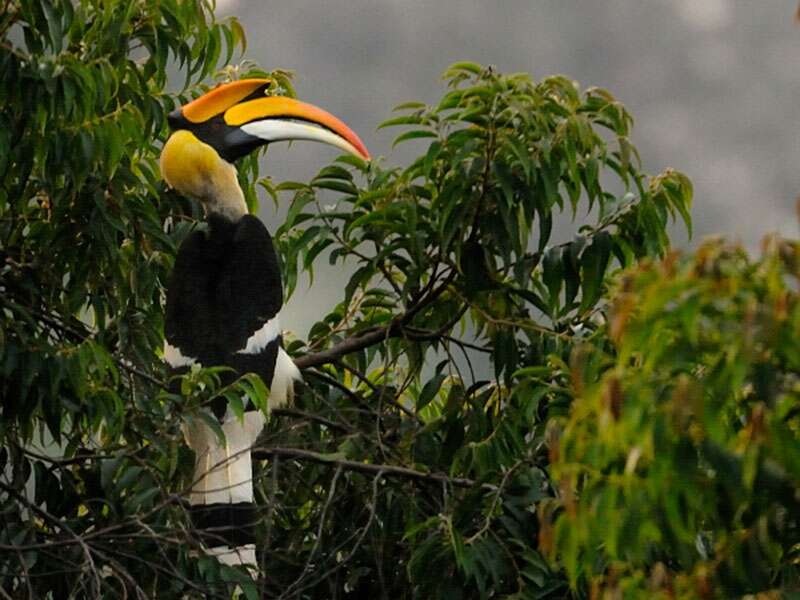 While the gushing rains cleanse the parks and sanctuaries, Goa has in store an exotic treat for animal lovers. This monsoon put on those canvas shoes and explore the Mhadei Wildlife Sanctuary for capturing that wide angle shot of Bengal Tigers. Rejoice more fun at Bhagwan Mahavir Sanctuary and Mollem National Park.
3. Dudhsagar Falls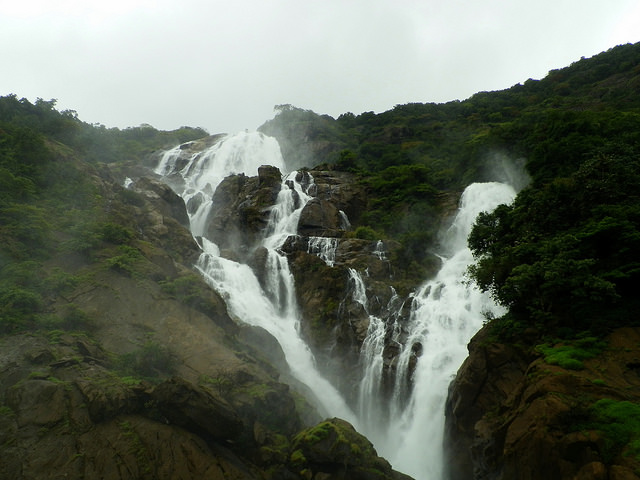 Get enchanted by the unforgettable experience of trekking at Dudhsagar Falls, which is one of the best places to visit in Goa. Catch a train that crosses Castle Rock and you'll experience one of the finest monsoon train rides ever when the lovely waterfall suddenly surprises you and you feel loved by the mother earth.
4. Sahakari Spice Plantation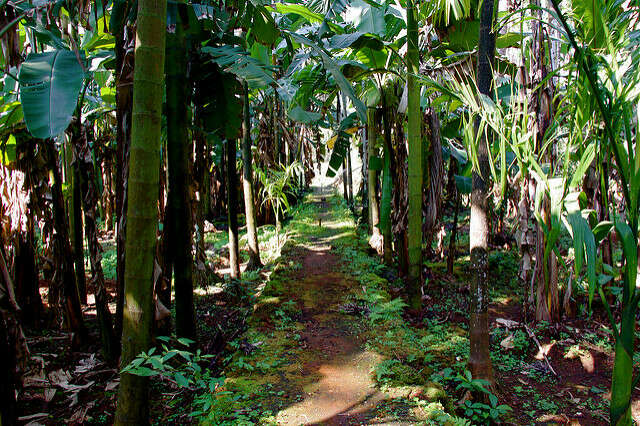 The spice plantations are no less refreshing and pristine, washed up in the Goan torrents. The Sahakari spice plantation is another best place to visit in Goa that can be reached through a serene drive along the verdant valley and tropical forests.
5. Fertility Feast of St. John the Baptist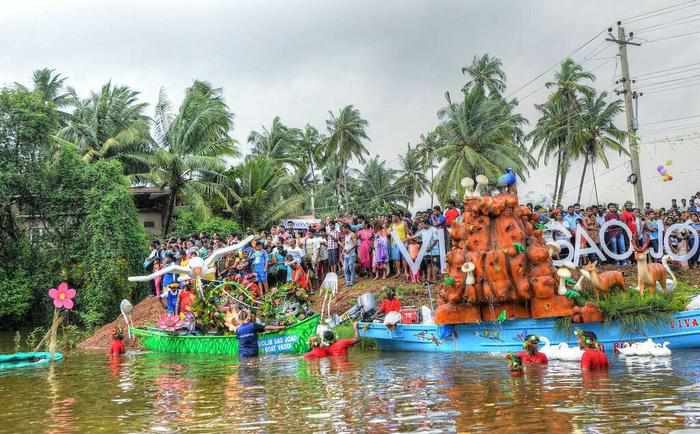 The vibrant Sao Joao festival is the heart of Goa during monsoons. People know it as the Fertility Feast of Saint John the Baptist and is celebrated in June every year to enliven the spirit of Goa (retrieving  Feni).
6. Bonderam Festival & Damodar Saptah

Bonderam is one of the most colorful monsoon festivals in Goa that you would never want to miss. It's a euphoria to attend it in Divar Island. Damodar Saptah is a 7-day-affair and is renowned as a paradise for the shoppers due to the variety of stalls and the duration of its celebration.
7. Goan Fish Curry: Martin's Corner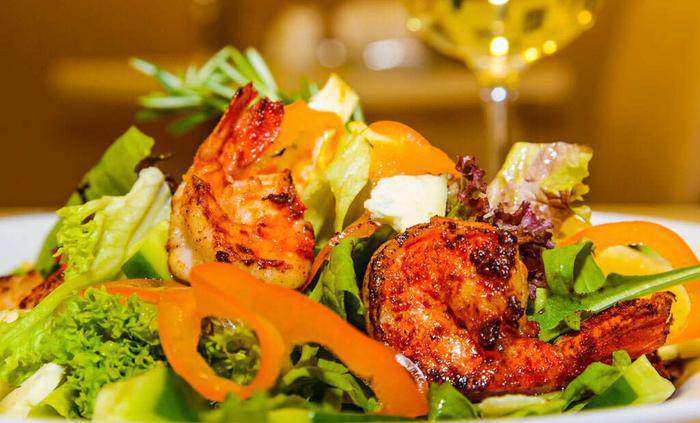 Martin's is another spellbinding food hub which is also known as 'The Paradise of Goan Delicacy'.Yes, you'll get to binge on the stuffed Crab and Goan fish at any other time of the year as well but the fishes are the freshest in Goa during monsoon and it tastes like heaven!
8. Best Place for Crocodile Spotting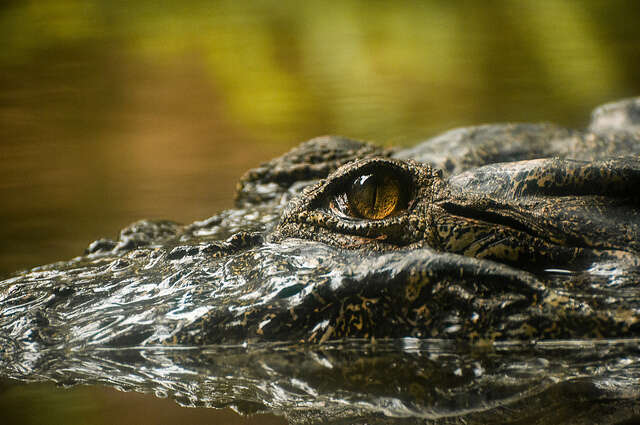 Cumbharjua canals, widely known as the home of the crocodiles a.k.a "mugger" is a blood tingling sight during monsoons. If you aren't scared yet, catch a sight of the crocs chilling on the bay.
9. Elephant Splash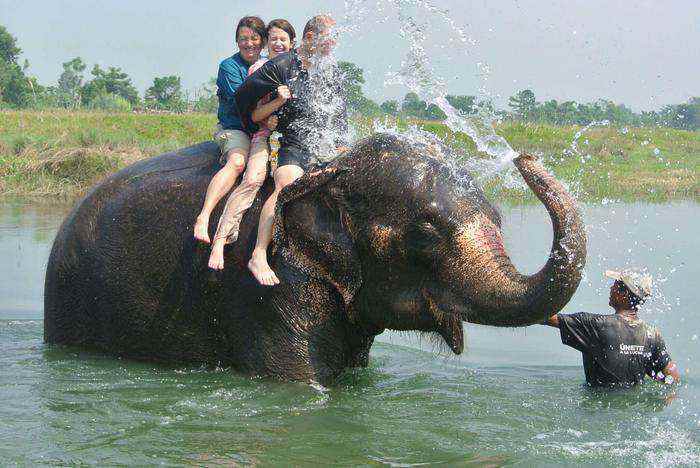 Bathing an elephant is an age-old affair, why not try letting elephants giving you a heartening shower. Yes, these giant innocent Ganesha's will welcome you by filling their trunks with water and splash it in felicitation.
10. Trekking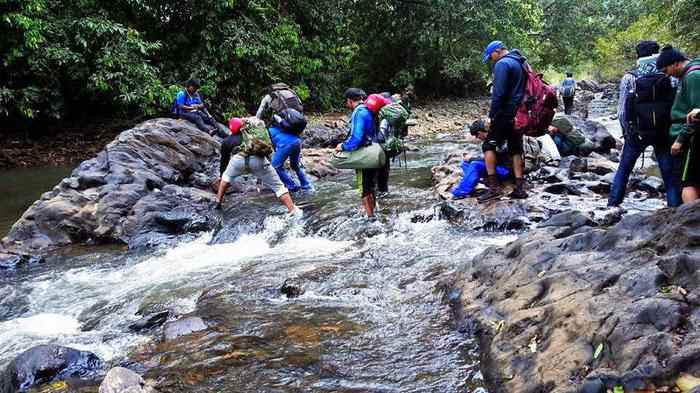 Are you an adventure lover? If yes, this is where you can best fit. Climb on and admire the sights and sounds of Goa's spellbinding landscape while trekking.
11. Thrilling River Rafting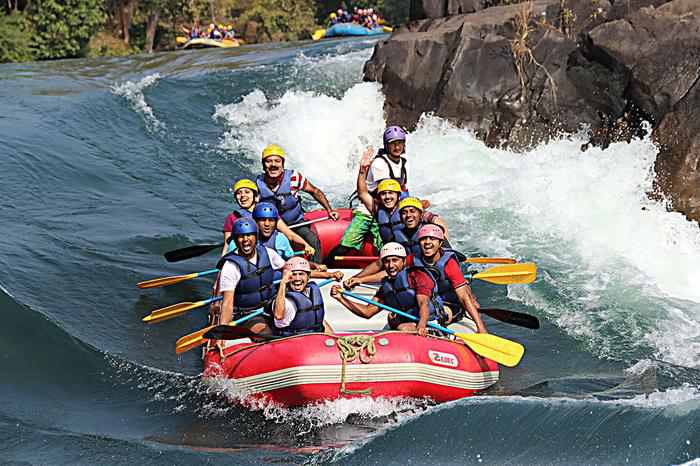 The true adventure junkies will love this sweet deal of river rafting. Monsoon makes it more of an adrenaline rush and you are sure to get addicted to jostle in the raft that leaves you with a heady feeling due to the thrilling water levels. You can include it on your "MUST-DO" list with Goa's seasonal rivers.
The Hardest Part About Goa Is Leaving It!
So, now that you're aware of all the wonderful things to do and the best places to visit in Goa in the monsoon, you can satiate your rainy day wanderlust even when you're badly strapped for cash.
Out of the places to visit in Goa, which ones did you settle on?
Tell us in the comments below. Happy holidaying in Goa during the monsoons 🙂
Image Courtesy:
Flickr
Creative Commons
Google Images