With so much digital substance available online these days, it's difficult to find quality content. Sure there's Buzzfeed, Scoopwhoop and the likes but it's always refreshing to read up on offbeat perspectives by diverse individuals. You can thank us later for sorting things out for you. Here's our list of the most promising Indian blogs (in no particular order) you must follow. And, if you have been planning to start a blog of your own, then these bloggers will surely act like your best dose of inspiration.
Curated by Dr. Bushra Nausheen, "All About The Woman" is a red hot blog when it comes to women's lifestyle. The platform tackles social norms and aims at creating awareness for female related issues pertaining to health, fitness, nutrition, parenting, food, fashion, beauty, etc.
Dr. Nausheen is a prolific figure in the Indian content market having published her very own e-book titled A-Z of Pregnancy alongside being featured in renowned blogs such as "Ministry Of Ayush", "Real Good Chicken", etc. This blog can be considered as the ultimate one-stop solution for all your women related content! Read up everything from the best baby wipes to chicken recipes to ending discrimination against leprosy to soy-based diets and more!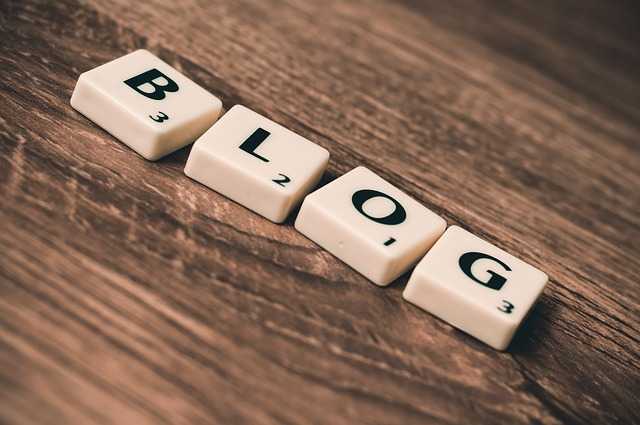 2. ShoutMeLoud
Always dreamt of starting your own blog? ShoutMeLoud can be your go-to place. Owned and run by Harsh Agarwal, this blog is best known for its profound tips on blogging, SEO and WordPress. His blogs will teach you some crazy fundamentals of blogging. And, if you are beginner, then this blog can act like your true mentor. By religiously following his blog and adopting his ideas, you cannot just kick start your own blog but also make it profitable.
Lakshmi Sharath is one of the most famous travel blogs in India. With the author, Lakshmi having toured over 25 countries along with extensive Indian adventures, she has a plethora of travel experiences dished out at her blog. Not only has she been featured on the international podcast i.e. Daily Travel Podcast but she also partnered with over 25 tourism boards all across the globe. Laksmi has even been featured in renowned media publications including the Hindu, Femina, Sunday Midday, DNA & more. Travel enthusiasts can enjoy over 500 posts of pure thrill, adventure, and joy involving Sharath's exploits all over the world. If you enjoy traveling but are on a budget, simply browse through Lakshmi's Sharath's travel articles for a scintillating trot across the globe!
Tanvi Gupta not only manages her blog OnmyTeatoday but also runs a full-fledged and independent label of accessories and a design house (since the last 7 years). A consummate traveler, Tanvi has traveled all across India and has visited close to 15 countries around the globe. She has reviewed 100+ restaurants and is a level 13 connoisseur on Zomato. Collaborating with top brands and working in niches like travel, fashion, food, lifestyle, and beauty, she is one influencer you need to follow asap!
Managed by Humaira Sadaf, this is another blog you must be on the lookout for! Featuring stories and content regarding literally everything, it's a one-stop adda for the modern person. Topics covered involve travel, food, fashion, and all things lifestyle. Read up on indulging content related to Kalamari sarees, how sleep affects acne, IVF & more. Apart from regular blogs, Sadaf's blog also features products, restaurants, and movie reviews as well.
6. Digital Deepak
If you are a digital marketing freak and want to build your career in it, Digital Deepak can help you out! Deepak Kanakaraju, owner of Digital Deepak is a Bengaluru-based blogger who also works as a digital marketing manager in popular brands like Instamojo, Practo, Razorpay and Exotel. His blog, Digital Deepak, will give you insights on topics of digital marketing, start-ups and much more.
This is another Indian blog one must watch out for in the coming times. Owned and authored by Maria, this Wordpress based content platform features all of her food and makeup adventures. One can find trustworthy reviews about the latest makeup product releases out here. If you are a beauty enthusiast with an appetite of fire, this is the perfect content haven for you.
When it comes to parenting, MommyInMe is one blog for the future. Written by Jhilmil, a traveling mom; its contents celebrate the very essence of womanhood and feminism, what it means to be a parent and health and lifestyle tips. There are separate sections for both kids and parents which include everything from child psychology and nutrition to preschool education and general upbringing.
If you are a parent or in line to be one, this is one blog you must gorge on to meet the daily demands and challenges of parenthood.
Meet Tanya Sachdev, the mastermind behind this rising star of a blog i.e. LetsExpresso. The name encapsulates the author's love for all things coffee. And the contents of this blog are literally fashion and travel excerpts that people would love to just hang out and discuss over a cup of joe. Tanya Sachdev's LetsExpresso is among the Top 10 Certified Indian Fashion Bloggers Of 2018 and she has also graced the covers of prestigious news publications such as The Asian Age, Times Of India Gurgaon & more. The blog covers everything luxury fashion to Tanya's travel memoirs. Readers can enjoy fashion tips & tricks, product reviews, participate in giveaways and also travel the world with Tanya's documented adventures.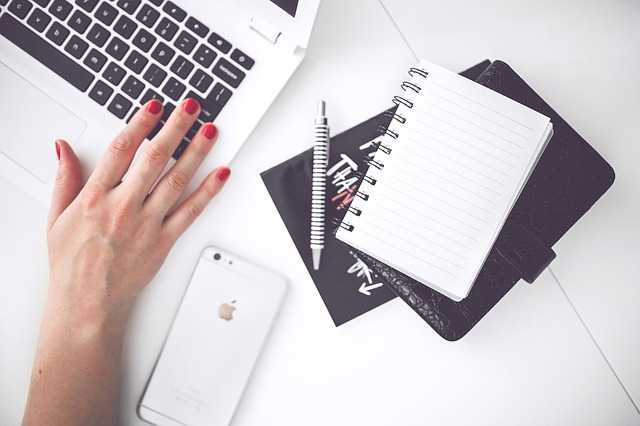 Delhiite graphic designer/ PR Manager, Amrit Kaur is another blogger set to light up the content scene in India. Whatever latest fashion and beauty trend you might stumble upon, expect to find Amrit Kaur have her say on the same. She has covered topics ranging from Korean skincare reviews, beauty and fashion tips, etc.
A self-confessed blogger hit by the travel bug, Ami Bhat runs the show with her "Thrilling Travel"s. An award-winning and heavily media featured content platform, Thrilling Travel is one of the best of India's homegrown travel blogs. Much so that Bhat's blog has been featured in globally renowned publications such as The Lonely Planet India, Huffington Post India & more.
One of the best features about Thrilling Travel is how well arranged and segmented the blog is. Readers can browse and select articles based on travel themes such as beaches, hill stations, heritage, art, etc or according to geolocation based on continents. This wonderful blog is a saga of Ami Bhat's exploits on the road to traveling the world.
12. Techpp
To all the technology buffs out there, from technology updates to new launches, this blog will surely cater to all your tech-related desires. Founded Raju PP, this blog is indeed the most favourite tech platform today. By following Techpp, you can stay updated with latest tech news, read reviews of latest gadgets and learn new tech hacks.
Internationally acclaimed blog, My Life is a Movie lives up its name perfectly. Managed by globe trotter Alyssa Ramos, this blog covers her travel escapades through 85 countries over all the 7 continents. They also feature memoirs of her trips to the 7 wonders of the world. The blog has been heavily featured and mentioned on internationally renowned platforms such as Forbes, Entrepreneur, TripAdvisor, HuffPost, LonelyPlanet, Inside Edition & more.
Student-managed blog Binge On Basics is one of our top picks to make it big in the blogging sphere. Author Sayanti covers themes ranging from fashion to travel to lifestyle and literally anything and everything. The writing is pure passion and all from personal experience. Not only that the blog also features curated look books embodying the author's unique style. She even features a free access library for her subscribers.
This travel and lifestyle blog is managed by a trio of a family – mommy Jhilmil, daddy Chandresh, and kid Arham. The platform documents the travel and food chronicles of the family of over 5 years. Their online blogging saga spans over 56 cities over 6 countries. Do read up on their Italy Marathon Special with their kid.
This blog is a one-stop destination for information related to luxury dining, fashion, and lifestyle. Ankita Banerjee is a trusted reviewer on Zomato as well. Apart from food blogging, the platform also features content related to health and wellness, fashion and beauty tips, technology and reviews on books, products and hotel stays.
As the name suggests, this up and coming blog features everything pertaining to culinary experiences, travel adventures and fitness hacks. It features reviews of exotic dining locations across India featuring global cuisines.
Managed by Sana Afreen, an outreach specialist with a passion to let the world hear her voice, the Tales & Trails is another blog with a bright future ahead. It tackles topics ranging from fashion, health, hairstyles, DIYs, lifestyle, beauty and even covers major events.
Jaipur based food blogger, Radhika Agarwal came up with her platform to account for her food experiences in the country aka The Foodie Devi. Also a social media influencer, she also runs an Instagram account of the same name.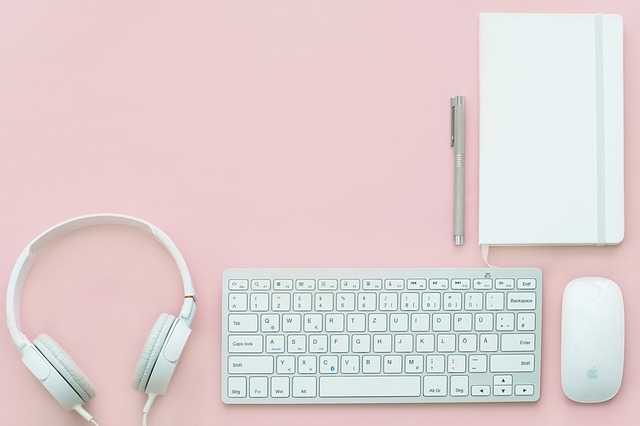 This blog is an outpour of gastronomic adventures of a self-proclaimed connoisseur, Karthik Gandhi. After a love fest with the diverse cuisine of USA, this "gastrohogger" could only connect to his new home of Hyderabad by means of food. The blog documents all the author's culinary experiences at different restaurants across the Pearl City of India.
OOTDiva i.e. short for Outfit Of The Diva is a blog run by professional blogger and content writer Purnima Madaan. It has been recognized and awarded as one of the Top 30 Indian Lifestyle blogs. The blog is a digital footprint of all that piques the author's interests covering topics like fashion, health, and style. Readers can also take up quizzes on this platform.
Mumbai based blogger, Arti runs My Yatra Diary. This blog features all of the author's travel and journeys. It covers a lot of spiritual explorations of Arti's visits to different temples across India. The author also posts reviews several fests that take place in the country.
Yash Kumar Singh's "The Gastrophile" blog is another food blog you can't afford to miss. He has covered nearly every famous restaurant in Hyderabad. The blog is full of aesthetic images of culinary spectacles he has come across in Hyderabad along with food and restaurant reviews.
This blog has some of the best first-person accounts of travel experiences. Run by Sumit Sharma, a digital marketer with a soft spot for trekking and a traveler's heart, the blog has some amazing literal photography. Readers can easily dive head first into Sharma's travelogues for iconic places such as Udaipur, Mount Abu, Manali, Shimla, Haridwar, Rishikesh, Dehradun, Hyderabad, Mussoorie, Gangtok, Sikkim, Uttarkashi & Bangalore.
One of the best food bloggers from Hyderabad, Sanchay Gumidelli is a genius when it comes to culinary delights. A chef by profession, he found his match made in heaven when he came across food blogging. All his gastronomical exploits in the city of Hyderabad is documented in this blog alongside unmissable photographs of the most scrumptious food you can ever set your eyes on.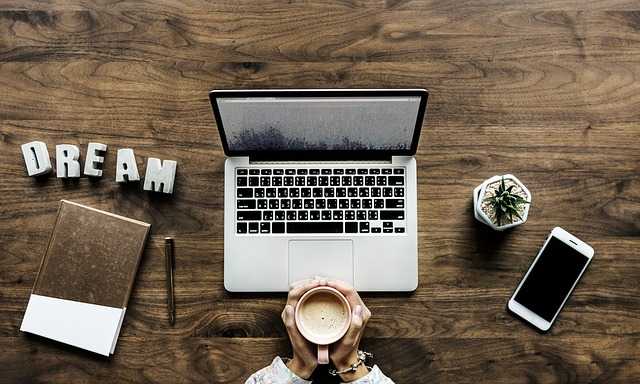 Sravanya Goud of Hyderabad manages this blog which details and reviews all the latest beauty and makeup products. Apart from beauty she also covers health care and wellness, fashion and anything that catches her eye.
Another food blog that deserves a mention here is Foodie Tales. Ranked 66 out of the top 100 Indian blogs by IndiRank it has also been nominated for the Indian Blogger Awards in 2017. It is run by Nitin Hajela who has documented all things food-related from his trips to various countries in Asia, Europe, and Africa. Foodie Tales has a vast assortment of cuisine reviews, wine tasting reviews and digital footprint of Hajela's travel adventures. Occasionally readers can also enjoy posts about technology and lifestyle in general.
Shambhavi Mishra started her very own Jlog (journalism + blog) called Talk Sassy where she posts all things related to lifestyle, fashion, and beauty. She even covers major fashion events and has interviewed some of the best Bollywood artists. One feature that makes her blog stand out is the " Photo Story" section.
Another beauty and lifestyle blog, Glossy Polish covers everything makeup and beauty related. From tried and tested natural home remedies, to makeup product reviews to skin care tips to DIYs, Sone Kanwar's blog is one to watch out for in 2019.
This is another blog that covers everything and anything. From lifestyle to fashion to travel to baby care to almost everything interesting, Pretty Watermark from Pallavi covers it all.
31. Devil On Wheels
If you have a love for the Himalayas, then this blog is just for you! Owned by Dheeraj Sharma, this blog mostly covers travel guide and itinerary of the most beautiful Himalayan regions. From Manali to Lahaul to Spiti, you can plan your travel trip with utmost ease with the help of Devil On Wheels.
Another food blog that deserves mention is Click Eat Xplore Yo. Despite being the corporate bee, the author of the blog is passionate about food and photography. This is very evident in his scintillating food reviews and photographs of the same.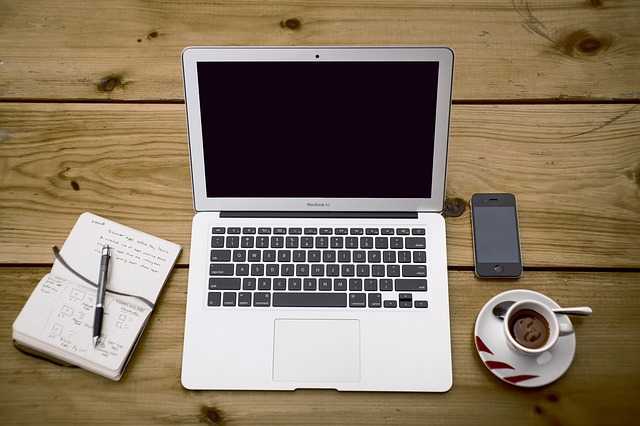 Nimisha Arora – Marketeer mom with a blogging past has created NimStyleFile for an exclusive look into her personal style and fashion tips. Apart from fashion and style, the blog also features restaurant reviews, health and hygiene tips, parental advice and more.
Al Things Beautiful is a creative lifestyle blog curated by a UI/ UX designer, Ann. With a flair for arts and crafts, the author has her very own home art studio where she inspires kids and parents to dive into their creative sides. All of her innovative adventures are chronicled in this blog.
With a 37/100 IndiRank score, Biswa Prakash is one of the best socially aware blogs in the country. Apart from being ClearTrip's Pan India Blogging Contest Winner, it also has the "Responsible Blog" badge by BlogMinter. One can read up on topics such as quitting smoking, autism, ergonomics and more here.
Jemmylizo Nadar is a fashion enthusiast and her blog " The Heroineee" is all about the glam. The blog is a window into the author's personal fashion sense and lifestyle. Readers can get fashion and beauty tips along with engaging life encounters of Nadar on this very colorful blog.
Catering to a wide range of fashion enthusiasts, Stylecaret offers an eclectic selection of ethnic wear from chinkankari, embroidered, georgette Kurtis to Kanchipuram, Jamdani sarees and a great lehenga choli collection. Unlike most other fashion portals, Stylecaret has an elusive collection of Kurtis, Skirts, and Salwar Kameez.
So, this was the list of our personal favourite blogs from India. You can follow any of the above blogs depending on your area of interest. Let us know which one you liked the most and why? Also, comment below if you think we have missed mentioning any top blog in the list.