The festival of colors is here and so are the biggest sales of the season! Every e-commerce site knows that people love to and need to shop during festivals and Holi is no different. From Holi colours to sweets to traditional clothes, one can find sales on them all. And Nykaa is celebrating the festival of colors by offering up to 40% off on top cosmetic brands in March .
Planning on gifting Nykaa's products to someone this Holi? Go and check out GrabOn's Holi offers page to get amazing discounts on these products.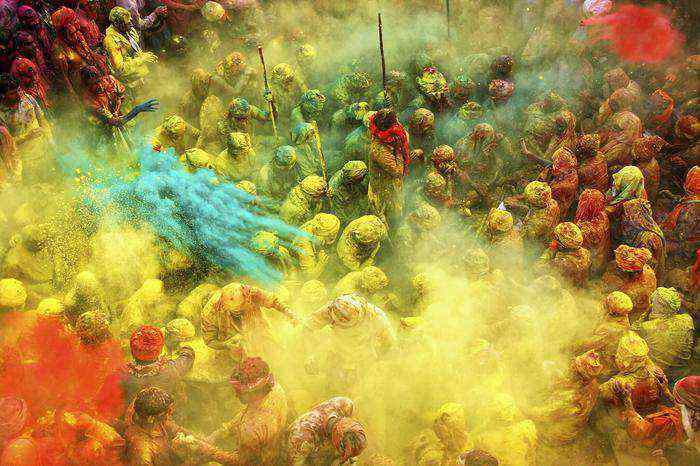 Celebrating The Colors Of Life with Nykaa Happy Holi Sale!

While Holi is a fun time to spend with family, friends and loved ones, the colors take a toll on your hair and skin. This can be avoided by using proper hair and skincare, this is where Nykaa comes into play. Nykaa is providing you a unique line of cosmetics and hair care products that will help you keep your hair intact while you enjoy Holi. Say goodbye to a bad hair day following Holi or a dry post-Holi skin :)
So, this Holi, leave all your worries behind and just enjoy the day with beautiful and vibrant colors. Nykaa's Happy Holi sale will no doubt let you celebrate the festival hassle-free, without bothering much about your skin and hair.
Best Beauty Brands To Look For
Talking about the offers and brands on display during the Holi sale, there is everything from skin and hair care to get the perfect Holi look. The featured brands include high profile players-the likes of Lakmé, Maybelline, L'Oréal, Toni & Guy, The Body Shop, Ponds, Dove, Kaya, Olay, Garnier, Veet and more. On top of that, there are handsome deals on combos from Nykaa cosmetics and editor's picks of pre and post Holi skin and hair care along with appliance suggestions. Featured categories include skin and hair care, bath and body, fragrances and more.
Free products like moisturizers, tote bags, shower gels, rejuvenating hair oils are available on purchases made over Rs 700 and above. You can also lookup offers by brands such as Revlon, Schwarzkopf, Braun, Neutrogena, Elle 18, Herbalife, Amway, Calvin Klein, Sunsilk Shampoos, Head & Shoulders and Layer'r. There are a ton of other top, noteworthy brand products on sale.
Nykaa Happy Holi Deals You Can't Ignore
Since Holi celebrations usually involve colours with a lot of heavy-duty chemicals being smacked on your face and hair and body in general, you will need a proper cleanse later. Ever had a case of bad skin blemishes and outbreaks after Holi, ever struggled tirelessly to get the Holi colors off your skin for days at a stretch? Worry not! You can find the perfect products to help you cleanse, wash off the stringent colors and pamper your face with tender love and care. Nykaa's Happy Holi Sale 2022 offers the following:
Bath & Shower Products: Up to 25% off
Shampoos & Conditioners: Up to 20% off
Skincare Essentials: Up to 30% off
Haircare & Oils: Up to 40% off
Makeup Products: Up to 25% off
Babycare Products: Up to 25% off
Men's Essentials: Up to 70% off
Special deals on women's fashion and accessories at Nykaa Fashion
The Nykaa Holi Store also offers a wide range of Pre-Holi and Post-Holi beauty essentials to protect your skin and hair. The Pre-Holi essentials include products ranging from face oils, moisturizers to color-proof nail paints. On the other hand, the post-Holi store has products like cleansers, tress-repair shampoos and face masks among others.
So, this year, get ready to fearlessly enjoy the festival of colors with your friends and family by protecting your glowing skin from all the chemicals and dust.
Ready For Nykaa Happy Holi Sale?
Nykaa Holi Sale will run in the month of March 2022. So, hurry up, celebrate the colors of life this Holi and grab these offers while you can!
Image Courtesy: Nykaa
RELATED BLOGS: