It's the Winters and Christmas is knocking at the door…oh, it feels so wonderful! It is that time of the year again when you don't even know which party to go to because there are so many. And once you decide on the venue, there are high chances that you would be baffled by all the dressing options available in the market. Well, if you are bold and experimental, let us consider some of these options. I can promise, it will be an interesting take on the colors of Christmas. Before going into detail, check out the top coupons from Myntra that are available right now to save which you shop for Christmas.
It's still not late, you can shop NOW and the trendiest Christmas fashion apparel and accessories at the best price using Christmas offers. So, hurry up and shop now! 
Be the life of the party!
All for the party's sake; but what if you wore a black or a green or maybe a beautiful blue, rather than the classic combination of white and red?
How about a one-shouldered black dress/tunic? Match it up with a cute pair of stockings, heels in red or white and a black purse like this. A statement earring, open hair and light makeup will complete the Christmas look.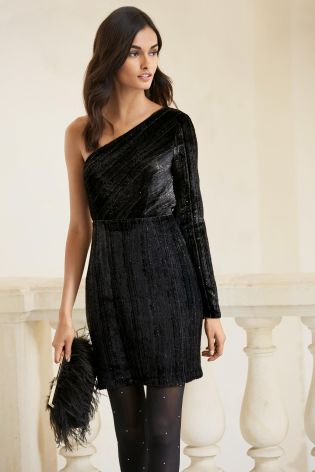 Pretty florals look good on just anybody. Yes, you need to have the right attitude to carry this off, but it is worth a try. Here's a black dress embroidered in green, white and red. Bold lips would go well with this. It looks stylish and feels comfy too. There's nothing better than rocking a style statement better than the rest of the people. This will add to your unique style and make you stand out, for sure!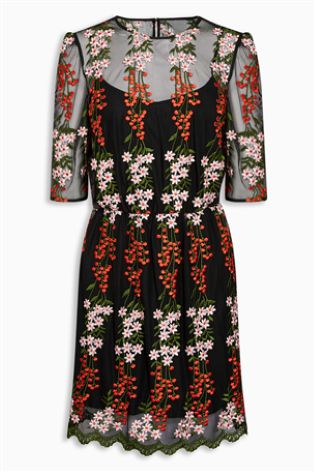 A blue dress with quirky prints is what you can try if you are going out with your family. And if it is too chilly…amp up the heat by wearing it just like that. Peachy makeup would go really well with this dress. You can go nude on the lips! Wear stilettos with them as they're gonna look epic. If you are wondering what other shoes you can try on this and another outfit idea in this article, read our article on types of footwear. This outfit is also good for office Christmas party.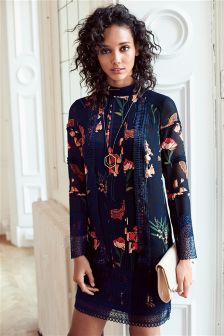 Get a maroon dress such as this. It is both cute and elegant at the same time. An all maroon makeup and accessories is what you need to complete this kind of a party look. It will enhance your girl next door image and who doesn't like it!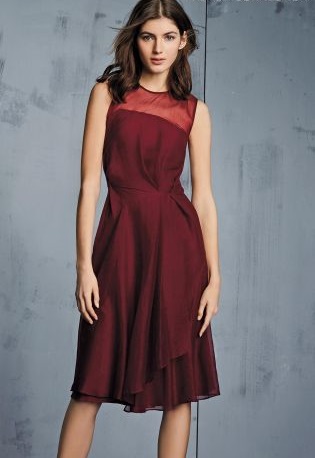 A light blue gown as this with antique embossing will steal the show. The best way to accessorize this would be to wear a statement earring and a finger ring in antique. It's a perfect representation of modern day fashion for Christmas. It's dainty colour, and the subtle yet striking design work will surely make it awesome. You can check it out in designer shops or maybe get a custom one designed for you.

Wearing a sequined dress such as this can be tad bit tacky, but if you can pull of the look, it would be the hit of the party. Match it up with your girlfriends and create your own clique.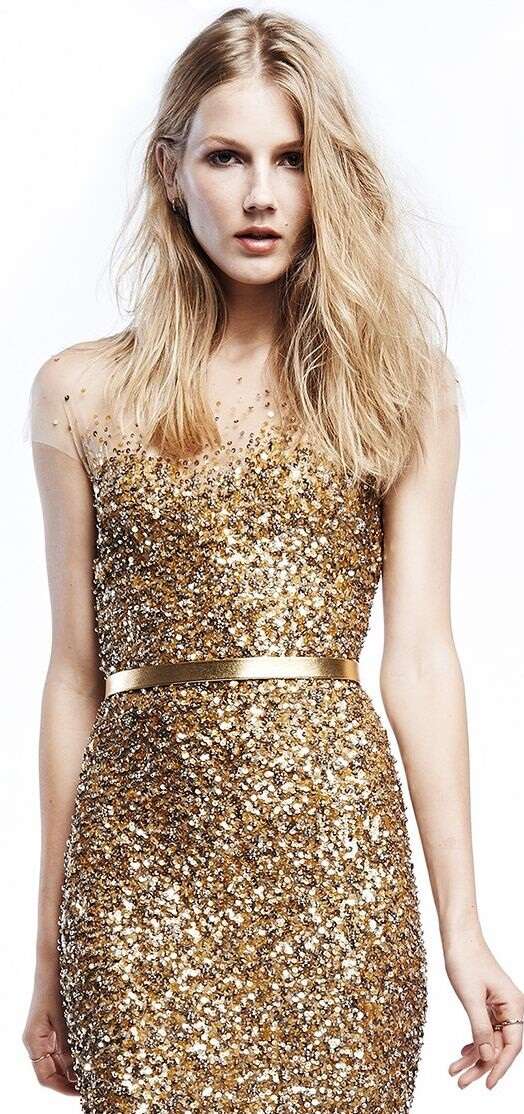 An all gold like this looks so good…is it not? Try this style and awe your friends with the look. Gold and black is what they say looks tacky. But don't believe everything they say. It can look sharp too. Just depends on how you carry it.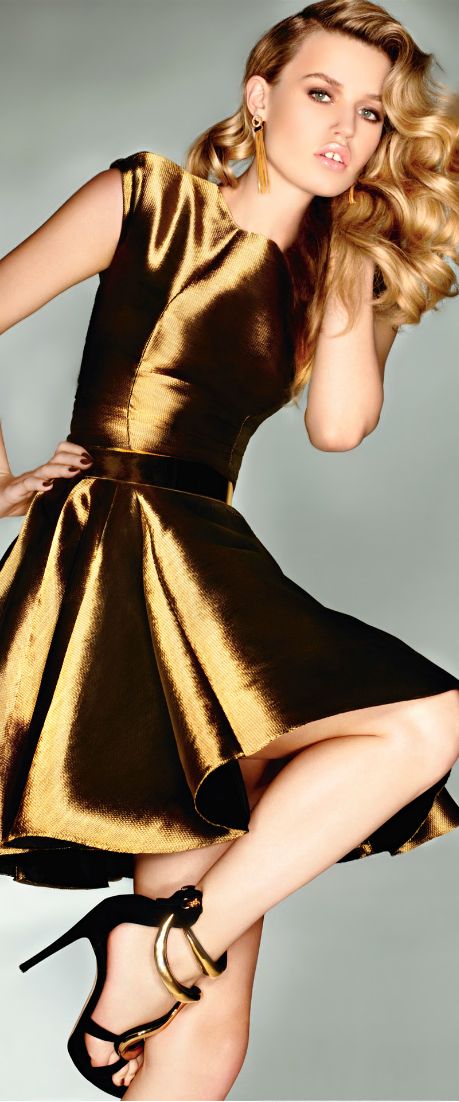 Let us know if you all liked these ideas, a different take on the colors of Christmas. If you have any more ideas, do share with us.