A girl's wardrobe is perfect (especially according to her) only when it has dresses for every occasion especially for parties. It is like a girl's dream come true when she can find the perfect dress for a party and can still wear the same dress for some other occasion. Who doesn't want that, right? Buy a party dress that can be worn at office or while chilling with friends or shopping.
5 Sexy party dresses
We girls rarely get a dress that is both a head turner in parties and casual looking for a general outing. But what if you find 5 such perfect yet sexy party dresses that you can shake a leg in but then also wear it at office or mall or cafe? Don't believe it, well here are some sexy party dresses or all-rounder party dresses:
The Retro Look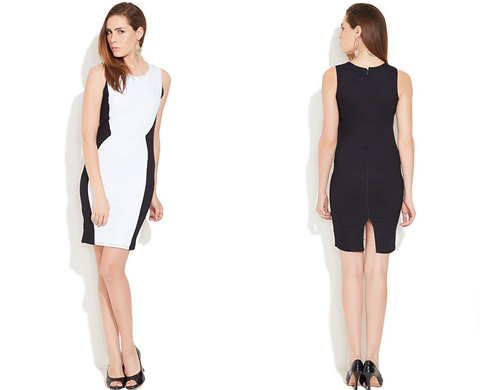 You will rock the party in this super retro black and white dress and it looks apt for your office too. This dress will enhance your curves and will make you look ravishing on the dance floor – just pump it a lil with big black earrings and black pumps. And for the office look – lose the long earrings and wear your small diamond earrings but keep the pumps. Your dress 1 is sorted.
The LBD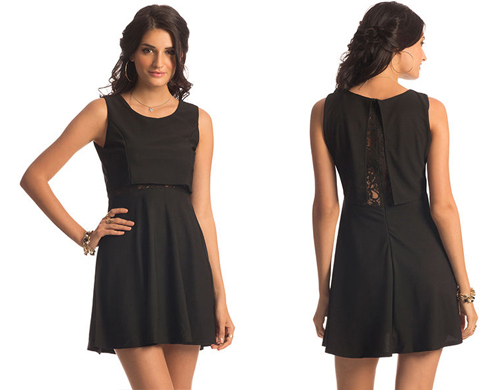 Well, if you don't have the classic LBD then you need to set your wardrobe on fire right now! LBD is the basic item that any girl need to have in her wardrobe. With this black dress, go all out. Big golden loops and bracelets plus matching stilettos – your party look is done. For casual wear, team this dress with black stocking and flat shoes minus the accessories. Dress 2 is sorted too.
The Floral Love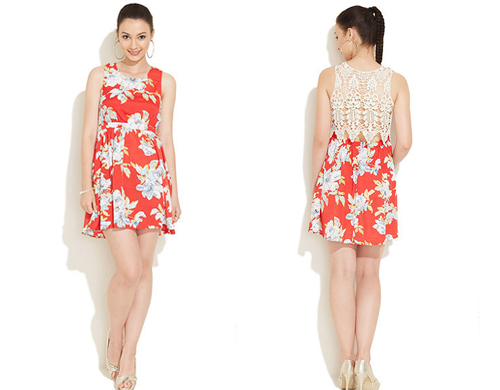 Yes, many think that floral dresses are a big no no for parties. But then you need to know which one to pick. This hot red floral dress with lacy back is perfect for the party and if matched perfectly with other clothing items then perfect for a mall outing. Wear nice light golden heels with light golden accessories and you are ready to party. For mall look, throw in a nice denim/white jacket on it and wear cream bellies. Voila, dress 3 is here.
The Hot Red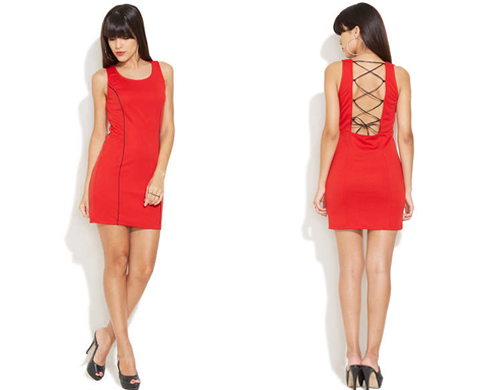 Like LBD is essential, even a red dress in your wardrobe is essential. And red dress on the dance floor – nothing looks better than that. This red dress with a t-strap peep toe heels and black accessories will complete the party look. For a casual look, wear black jeggings and red flats. There you are, dress 4 is ready!
The Wild One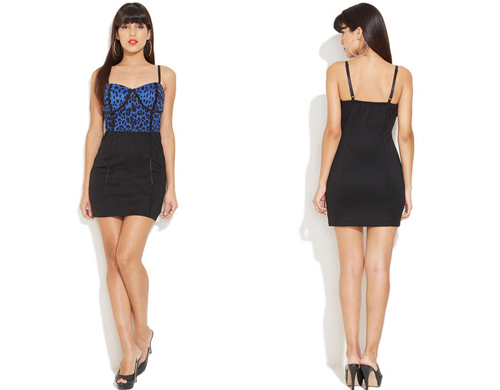 This blue animal print plus black dress will make heads turn. This dress will look super sexy with ankle strap blue stilettos and matching accessories. For a formal office look, wear a fitting black suit jacket that's buttoned and black scarpin heels. And you are sorted. Ta-da, that's your dress 5.
So now that you have all your party dresses hand-picked for you, all you need to do is buy these dresses now. And the awesome news is, you don't need to get out of your house to buy these. Just go online and check Yepme, you'll find these and many other awesome dresses online at affordable rates. And if you are looking for more discounts then you can use Yepme coupons.
<div class='toc'><ul><li><a href=#5-Sexy-party-dresses><b>5 Sexy party dresses</b></li><p> <a href=#The-Retro-Look>The Retro Look</p><p> <a href=#The-LBD>The LBD</p><p> <a href=#The-Floral-Love>The Floral Love</p><p> <a href=#The-Hot-Red>The Hot Red</p><p> <a href=#The-Wild-One>The Wild One</p></ul></div>