Get your spirits high because it's time to indulge in the Christmas fun. Another special season of celebration is here. A time when people go all merry in decorating their homes with the Christmas tree and lightings. Also, a wonderful time to gift your loved ones something special. Buckle up, for you are going on a gifting spree this festive season. Jingle all the way with the Christmas gifts rucksack in your hand. It's true when they say, December holds a bag of surprises for all of us. For the Christmas and New year season is filled with an abundance of good things.
The best aspect of Christmas is that whatever joy you have, you get to share it with others. Christmas is not something you celebrate alone, this festival envelops the whole world in a cloud of joy. And gifts are the messengers of this joy all around. So, here are some ideas for Christmas gifts that might help you in your quest for the perfect gift for your loved one.
A Bag Full Of Christmas Gift Ideas
For the times when you found it hard to decide upon a gift and for the times when you ran out of gift ideas, you always wished you had a map to help you through. For those of you who need a bit of help in your gifting journey, you have indeed landed in the right place.
And if, at the end of the article, you feel that these gift ideas are not enough for you, here's a list of ultimate Christmas gifts that you can refer to.
Unique Christmas gift ideas
Christmas is essentially about two things. One, the celebration, and two, pampering your loved ones with gifts. You sure can't go wrong on the second one. The right gift can be the key to your loved ones' happiness. Hence, choose their gifts carefully. Here's a list to help you with the same.
1. Cookery Set
Got a girlfriend who loves to bake or cook? Well, the best Christmas gifts for a girlfriend would be a customized baking kit. Simply take red oven gloves and put cooking tools like serving spoons, cooking brushes, stirrers and tie it up with a broad ribbon.
2. Spa in a jar
If you need to get a Christmas gift for girls, who takes a lot of care of her skin then you can gift Spa in a Jar. Simply put all spa materials like skin scrub, skin lotion, in a jar and tie a ribbon.
3. Instant Air Hockey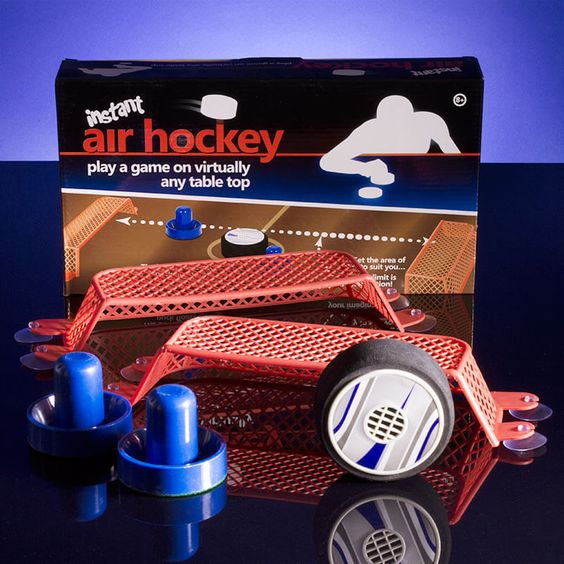 Make this Christmas a bit more fun. You can install this Air Hockey in any table and play away. It is indeed one of the best Christmas gifts for boys.
4. Card Powerbank
One of the best gifts for men is a Card Powerbank. Â A card power bank is such that they can literally slide it into their wallet and take it wherever they go. It's light in weight, and serves other purposes too than just acting like a powerbank. In the busy lives of people, such nifty gadgets will surely make their lives convenient. And when it does, you are to be thanked for.
5. Smartphone Projector
Want to get a Christmas gift for a husband yet want it to be useful for the home? It's your chance to buy a compact projector. Sit down and get to watch movies at home or on the go with your significant one.
6. Personalized Candy Jar
Wouldn't it be wonderful to present the little one with a jar of candies that they always loved? Just pop in a bunch of treats he/ she likes and make it colorful.
7. Santa Claus Earphones
Fun! Is that the vibe you are looking for while having to give your friend a Christmas present this year. If yes, a Sanya Earphone is just the thing for you. You can buy Santa Claus earphones and other such cool gifts at unbelievable prices by making use of the Christmas offers.
8. Gifts in stockings
Kids will love this gift. Take big red colored stockings and stuff chocolates or little gifts in it in it.
9. Exclusive Slippers
You can gift those fluffy slippers and keep some gifts inside it to make it different. Make them remember you everytime they feel the soft ground beneath their feet. So that's every morning for sure. And uncountable other times throughout the day.
10. Wine Holder
Christmas is incomplete without wine. For every table which has at least two wine bottles, you can gift a wine holder.
11. Santa Mugs
Get mugs with pictures of Santa. This will remind one of Christmas always. And it will be a great souvenir even after the employee leaves the company. Making the person remember your company with a happy memory such as Christmas will surely infuse the relationship with positivity and good regards even for the years to come.
12. Christmas Sweet Box
You can gift a sweet box filled with Christmas treats any day to your colleagues. Who doesn't have a sweet tooth. Even people who say they don't have a sweet tooth have a sweet tooth. They just are afraid to fill up their skin with sugar. Calories huh! But hey even the biggest of the diet conscious people will make an exemption for amazing and yummy treats. Make them do that with an irresistible sweet box.
13. Snowman in a jar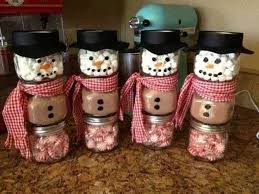 You can always be very creative with your gifts. Create a Snowman with glass jars. Take 3 small glass jars. Fill one with red and white marshmallows, the other with brown chocolates and one with white peppermints. Now place them one over the other in the order, red, brown and white. Now tie a red and white cloth in the middle and make face with black marker.
14. Gingerbread Cookies
If not for marshmallows or chocolates, you can make gingerbread cookies for this Christmas season. Wrap them in a bunch and give it away. Nobody would ever say no to warm, delicious gingerbreadcookies.After all, they are the staple food of Christmas.
15. Cool Gadgets For Tech-Savvy People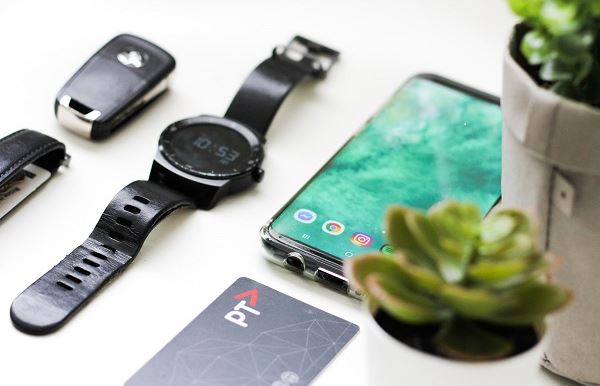 There certainly nothing better than surprising your loved ones with a cool gadget. Whether it is the latest smartphone or the FitBit, the variety of gadgets available online can help you find the best piece without spending a fortune. You can choose from an array of smartphone options according to your budget or smart-tech accessories like a fitness band, a smartwatch, the latest headphones, or maybe a Kindle if they love reading.
Best Brands For Gadget Lovers: AmazeFit, MI, Fastrack, Fossil, etc.
Recommended Gift: Fitbit Versa 2
16. Getaway Packages
There's nothing better than gifting your friends and family the holiday that they truly deserve. Whether it's for your family or for your loved ones with whom you can obviously tag along, getaway packages are the best! Surprise them with a fully-paid Weekend Getaway travel card this holiday season and make them step into the new year with a fresh mind.
P.S. – Don't forget to keep your Camera ready to record them dancing with joy.
Ultimate Weekend Packages For Couples: Expedia, Luxury Escape, MakeMyTrip, etc.
Recommended Destination: Rhythm Lonavala
17. Gifts For Parents
The joy of surprising your parents with gifts is unmatched! This new year, get a trendy gift for parents and make them happy. Wondering what to consider for your parents? Add a pair of beautiful earrings to your mom's jewelry box or a classy watch for your dad are some of the best options to consider. You can also get them a romantic couple dinner voucher to let them rekindle the love.
Ideal Gifts For Mom: Jewelry, Watch, Exercise Cycle, Skincare products
Brands To Consider: Tanishq, Bluestone, Titan, Plum goodness, etc
Recommended: Carvaan Tape
Ideal Gifts For Dad: Fitness Bands, Tie, Mobile Phone, Shoes, Gadgets, Fragrance
Brands To Consider: MI, Adidas, A Fragrance Story, etc.
Recommended: Titan Watch
18. Warm Winter Essentials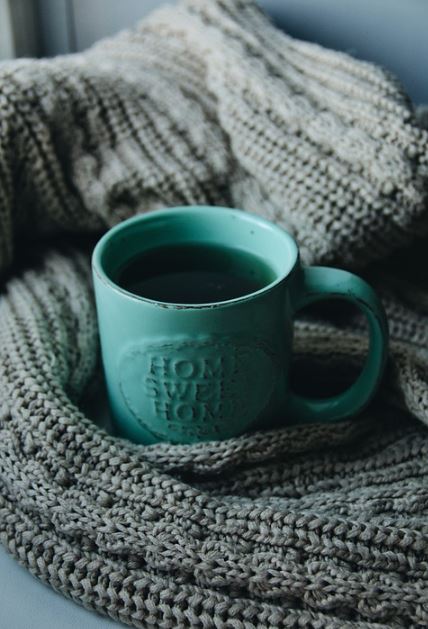 Don't let the cold winter waves spoil the New Year Eve's spirit. Gift your friends and family stylish winterwear to up their fashion game and keep them warm. A winter coat or a cozy, warm pullover will do the job just right. To team up with that, you can add a stylish muffler or a shawl and make your loved ones feel special with these carefully thought gifts.
If you want to try something unique, you can certainly go with a pair of chic boots for your friends and siblings.
Best Winterwear Options: Pullovers, Woven Mufflers, Boots, Fleece
Top brands For Winterwear: Decathlon, Myntra, Carlton London, Woodland, etc
Recommended Winterwear for Men: Turmswear Stain-Resistant Jacket
19. One For The Pet Lovers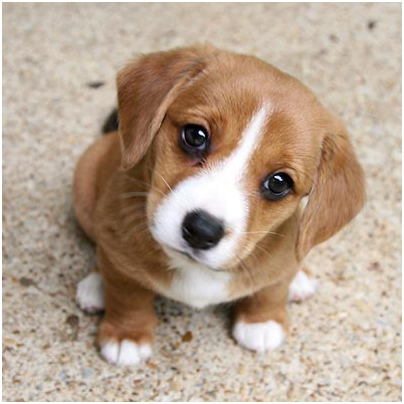 Looking for a Paw-some gift? Here's everything that you need! Pamper your fur-baby with a stylish collar or a pet-bed to help them sleep comfortably and peacefully. More often than not, pets take up a very special place in our lives, way more special than fellow humans, honestly! It's always a great idea to pamper these selfless lovers with something that will make them look even more adorable.
All of us have a pet lover in our lives who goes crazy the moment they see a fur-ball around. To all those friends, you can gift adorable photo frames with a picture of them with their pets. If you want to earn some brownie points, there's nothing better than a cute little puppy or a kitten or any pet of their choice.
20. Make-Up To Glam Up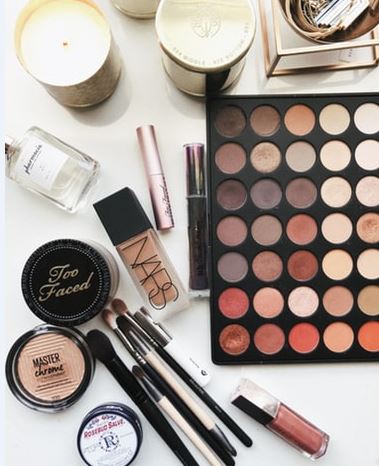 Well, if you are struggling to find the perfect gifts for her then a box of makeup is all you need to make her happy. To be honest, there is never "enough" makeup for women. We have scope for some more, always!
Not just women, even guys love grooming products. Gift your male friends a pack of beard oil, hair wax, onion oil for hair, and a couple of other products and they will be the happiest! But if picking the best make-up for friends is what you're worrying about, Nykaa should be your destination!
Best Make-up and Grooming Products Brands: Nykaa, Maybelline, Beardo, The Man Company, Purplle.com, etc
Recommended Product: FabIndia Natural Skincare Combo
21. Giftcards
This one is for all the lazy people out there! A Giftcard is definitely one of the wisest gifts to give someone. It not only gives the receiver the choice to buy what they want but also whenever they want. You can pick a gift card from your favorite brands and make the festive season even more special for your friends and family. You can also pick giftcards from Amazon, Flipkart, Myntra, Nykaa, etc.
In case you're looking for amazing cashbacks and discounts on Giftcards, don't forget to see the offers running on GrabOn!
This was the Ultimate Gift Guide for all you guys based on your preferences. Plan the best surprise for your dear ones and make them smile a little wider. Also, do let us know what you want us to cover in our next gifting guide and we will certainly include the suggestions. Till then, Happy Shopping!
One more thing- to add to the Christmas & New Year joy, you can participate in the Christmas Carnival. Play fun Christmas games and win exciting Christmas goodies and cashback. You have fun and you win valuable prizes; it's a win-win situation, isn't it? Christmas Carnival 2020, for you.
Merry Christmas!
<div class='toc'><ul><li><a href=#A-Bag-Full-Of-Christmas-Gift-Ideas><b>A Bag Full Of Christmas Gift Ideas</b></li><p> <a href=#Unique-Christmas-gift-ideas>Unique Christmas gift ideas</p><li><a href=#1.-Cookery-Set><b>1. Cookery Set</b></li><p> <a href=#2.-Spa-in-a-jar>2. Spa in a jar</p><p> <a href=#3.-Instant-Air-Hockey>3. Instant Air Hockey</p><p> <a href=#4.-Card-Powerbank>4. Card Powerbank</p><p> <a href=#5.-Smartphone-Projector>5. Smartphone Projector</p><p> <a href=#6.-Personalized-Candy-Jar>6. Personalized Candy Jar</p><p> <a href=#7.-Santa-Claus-Earphones>7. Santa Claus Earphones</p><p> <a href=#8.-Gifts-in-stockings>8. Gifts in stockings</p><p> <a href=#9.-Exclusive-Slippers>9. Exclusive Slippers</p><p> <a href=#10.-Wine-Holder>10. Wine Holder</p><p> <a href=#11.-Santa-Mugs>11. Santa Mugs</p><p> <a href=#12.-Christmas-Sweet-Box>12. Christmas Sweet Box</p><p> <a href=#13.-Snowman-in-a-jar>13. Snowman in a jar</p><p> <a href=#14.-Gingerbread-Cookies>14. Gingerbread Cookies</p><p> <a href=#15.-Cool-Gadgets-For-Tech-Savvy-People>15. Cool Gadgets For Tech-Savvy People</p><p> <a href=#16.-Getaway-Packages>16. Getaway Packages</p><p> <a href=#17.-Gifts-For-Parents>17. Gifts For Parents</p><p> <a href=#18.-Warm-Winter-Essentials>18. Warm Winter Essentials</p><p> <a href=#19.-One-For-The-Pet-Lovers>19. One For The Pet Lovers</p><p> <a href=#20.-Make-Up-To-Glam-Up>20. Make-Up To Glam Up</p><p> <a href=#21.-Giftcards>21. Giftcards</p><p> <a href=#Merry-Christmas!>Merry Christmas!</p></ul></div>