Don't worry, the horrible year is almost to a close. Throughout 2020, and 2021, the lives of people around the world have gone countless upheavals. There has been an apocalyptic-level death toll. Lots of people have lost jobs in a time when money is sorely needed. Economies have fallen on their own life support. People have forgotten what the word "vacation" meant. Any sane person would wonder how this year's Christmas can be made merry in such trying times. Well, that's the thing- so many times have gone wrong this year, it almost makes sense to enjoy the little festivities. Prepare your Christmas dishes, put up your bright lights and decorate your Christmas tree.
What finger-licking goodness can be made in the kitchen this Christmas, you ask? Well, just put on your holiday aprons, set up YouTube in your kitchen, and make some delicious holiday recipes. You can indulge in a huge spread of many delicious dishes like soups and salads, fries and fritters, cheesy delights, cookies, candies, cakes, and much more. So, here are the 22 best dishes for Christmas evening to extend your celebrations.
Before we browse through the top dishes, we recommend getting poultry, meat, fish, or chicken only from FreshToHome. In order to save on the mentioned prices on the website, use Freshtohome coupons and offers.
Dishes for Christmas
You should try out all these dishes even if not for Christmas:
Cauliflower Soup with Leek and Potatoes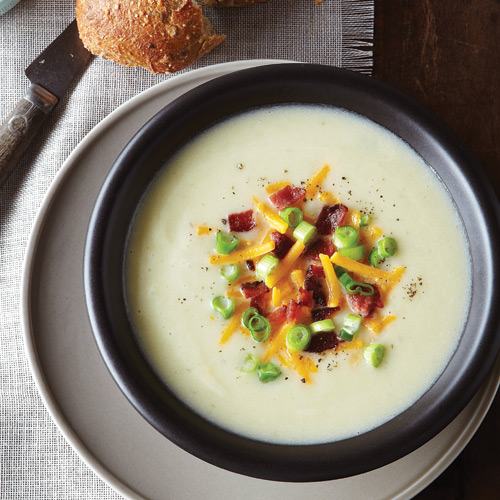 Love the cool days, cold nights and Christmas for a pot of soup. This Cauliflower soup is quick and healthy. Get fresh and the best grocery items by availing the Christmas offers.
2. Creamy Mushroom Bisque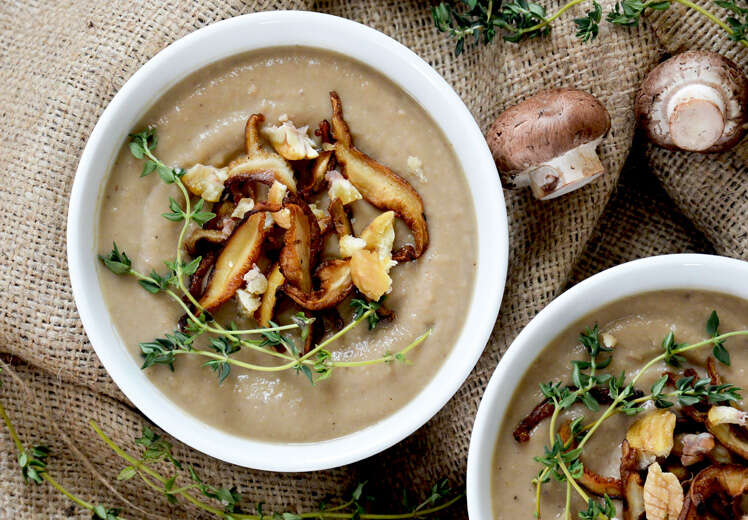 This is a creamy skillet soup with mushroom and onions. A must try dish given that it has a velvety texture, which you would love to indulge in.
Strawberry pancakes with mint and cream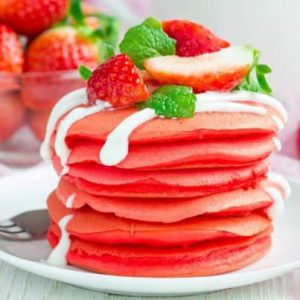 Get the yumminess of classic pancakes blended with the exotic taste of strawberries by cooking them together. The strawberry leaves juice which gives the pancakes its unique taste. Great for people who have an undenied love for berries or exotic foods.
4. Fluffy French Toast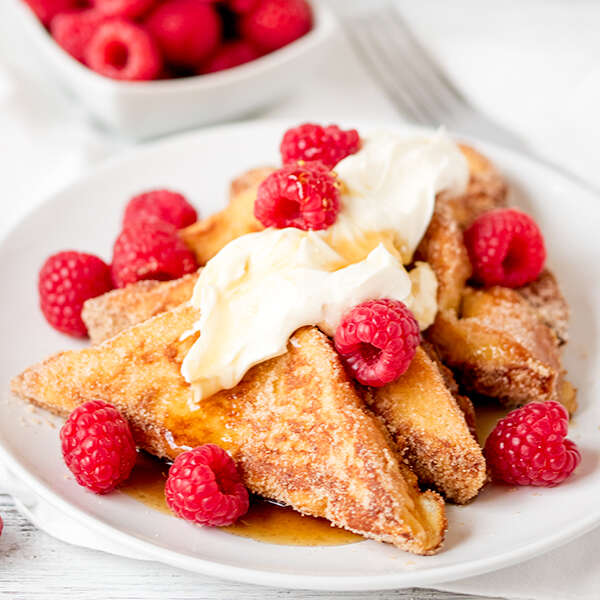 It's an easy dish to cook and goes light on the tummy. Just toast it with cinnamon to make it yummier. You can even top it up with fruits.
5. Eggs Benedict Brunch Braid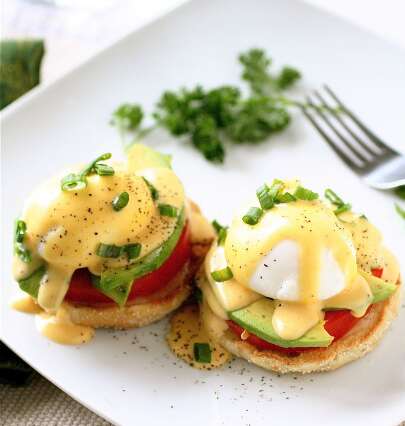 One of the easiest and healthiest recipes to try this Christmas. It gives you a kick start on a festive day.
Walnut infused cake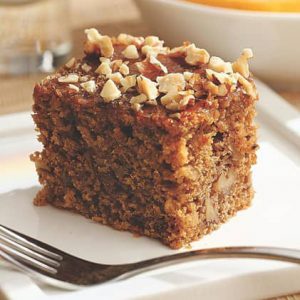 Create a perfect blend of the classic cake taste mixed with the energising taste of walnuts. Plus the crunchiness that you get is satisfaction on another level.
7. Spiced Glazed Nuts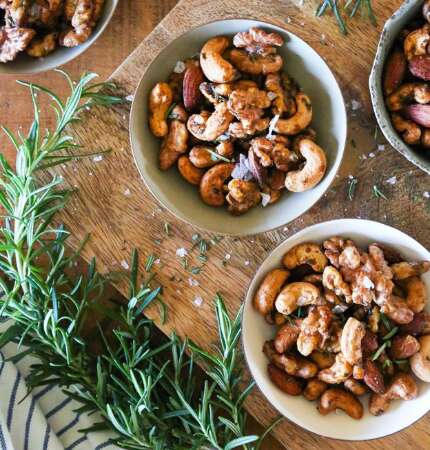 Here come the most addictive snacks. It is considered to be the best cocktail snacks to chill out with friends and family. You can pick any of your favourite choice of nuts. It is one of the best dishes for Christmas evening.
8. Meat Cutlets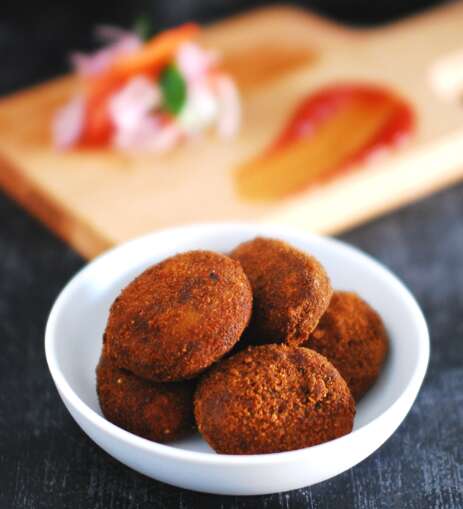 Any gatherings without this dish are incomplete. It is a crunchy and easy to munch meat snack.
Red Sauce Pasta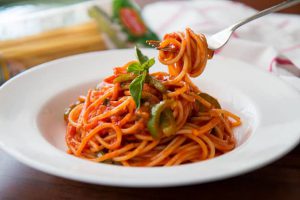 A little unconventional for Christmas goods, but why not? Pasts is becoming hugely popular in many countries and its dainty and flavoursome taste will make for an excellent christmas dish.
10. Crunchy Potato Chip Chicken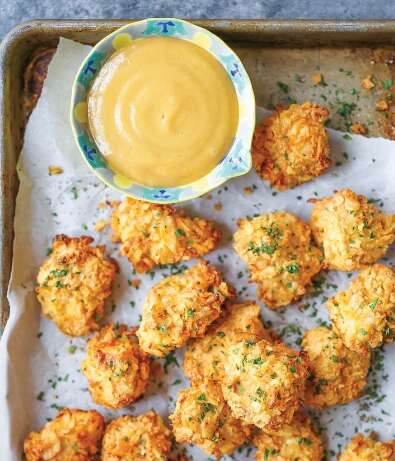 This crunchy chicken makes you go gaga over them. It's just made to perfection so that it's crispier outside and tender inside.
11. Prawn Chilli Fry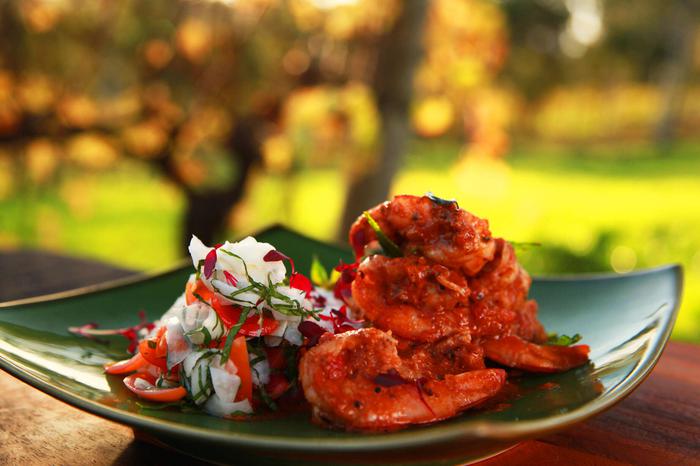 Prawns are the best comfort food for many people. It's quick and easy to prepare. Toss with some chillies and capsicum to make it super hot.
12. Roast Chicken with Dried Herbs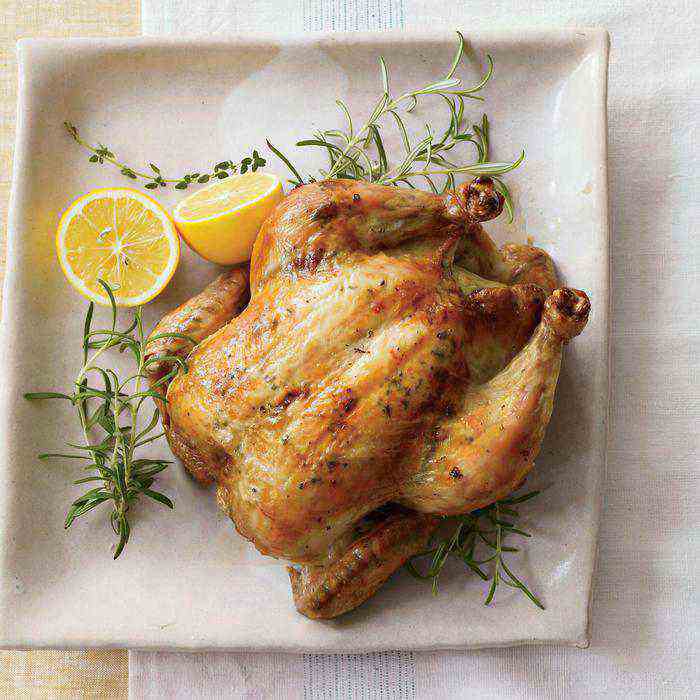 Christmas feast cannot be completed without this dish. It's almost as important as the Turkey is on Thanksgiving. You can choose your choice of herbs for flavour.
13. Salt Roasted Prime Ribs of Beef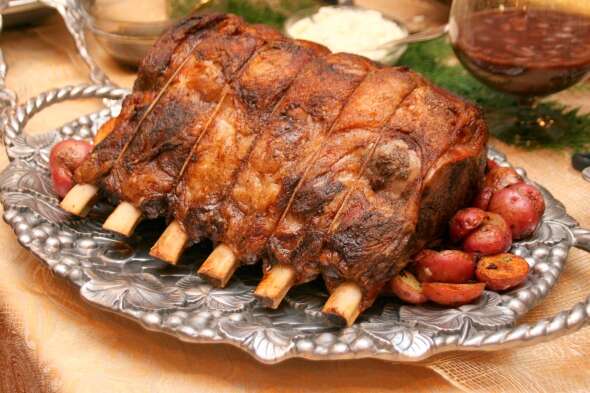 The rib roast is the most loved dish. It is a roasted chunk of meat made from the meat around the ribs.
14. Christmas Turkey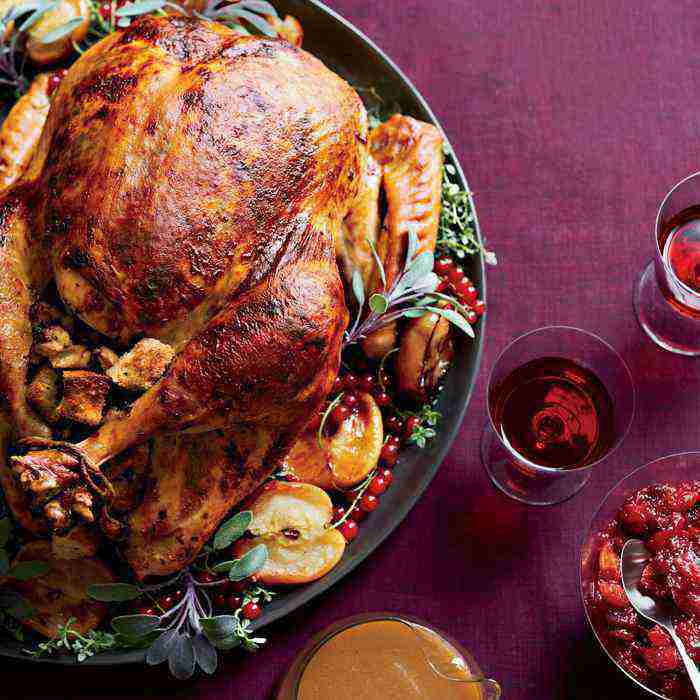 One dish that is a must for Christmas is Turkey. The Christmas eve cannot be complete without this dish. It brings out the festive vibes to the fullest. Make a note that it is best dishes for Christmas evening.
15. Spiced Roast Side of Salmon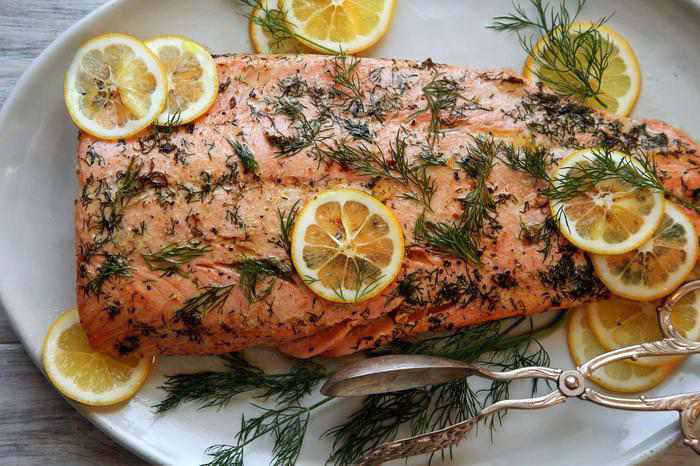 The tenderness of salmon makes you crave for this dish. You can serve the dish with steamed rice and it is super easy to make.
16. Pomegranate, Cinnamon and Ginger Rice
Basmati rice with pomegranate, cinnamon and ginger make a perfect combo for chicken and pork.
17. Fig, Caramelized Onion and Goat Cheese Pizza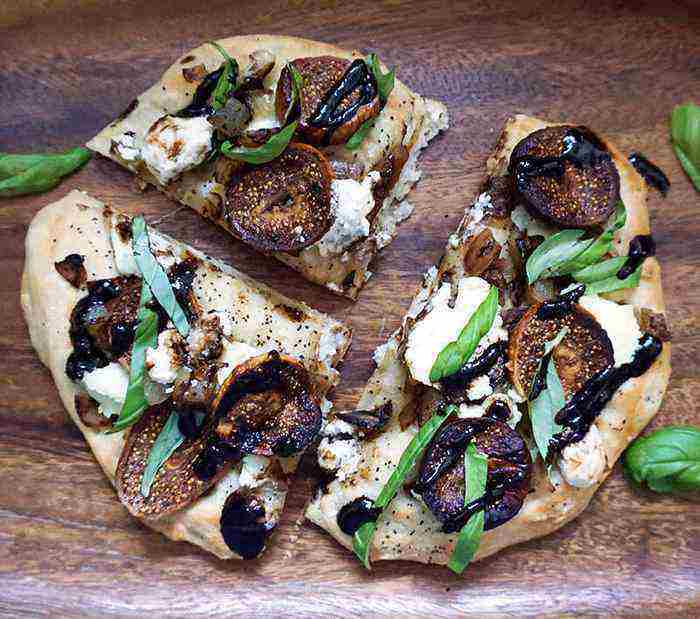 Fig, Caramelised Onion and Goat Cheese Pizza are one of the favourite dishes for kids. It is loaded with flavours and gets ready in no time.
18. Lemon Lamb Chops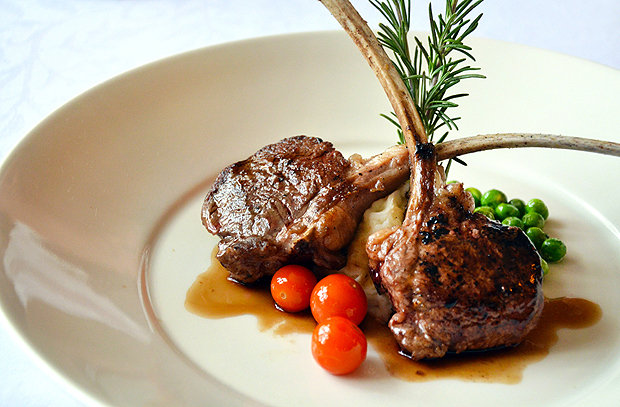 Lamb, rosemary and lemon are a classic combination. This is so easy to prepare and tastes out of the world.
19. Spiced Seasonal Fruit Salad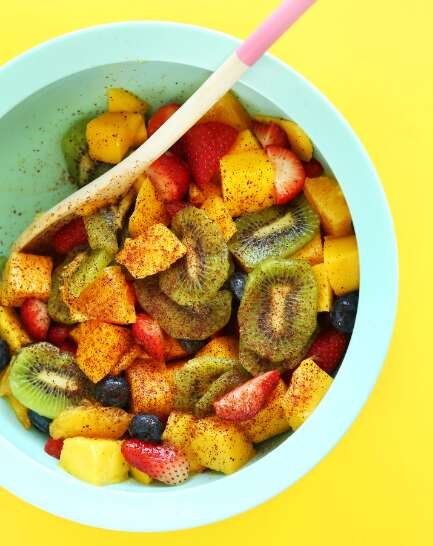 Pick all your favourite fruits and just spice it up. This is a complete refreshing and nourishing salad. This is one of the easiest Christmas recipes to make.
20. Chocolate Mousse Pots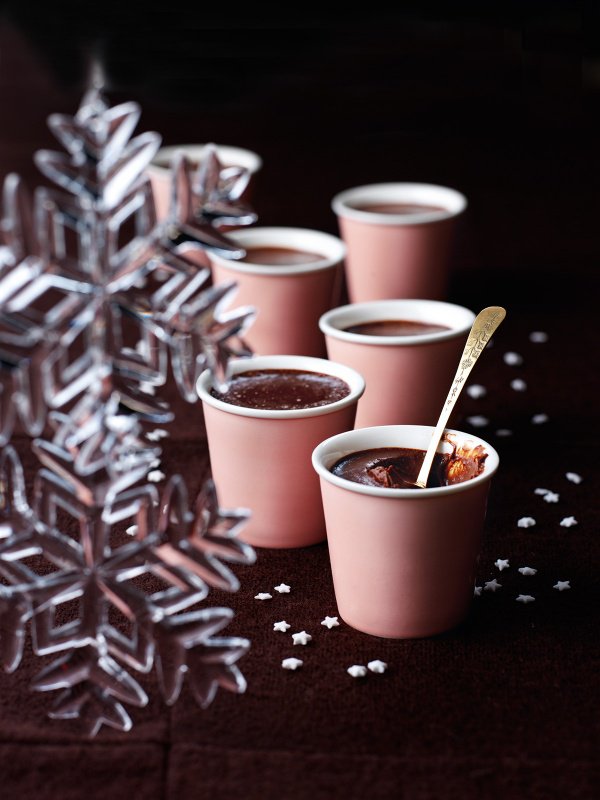 Christmas without chocolates is a big no-no. These tiny chocolate mousse pots steal the show.
21. Gingerbread House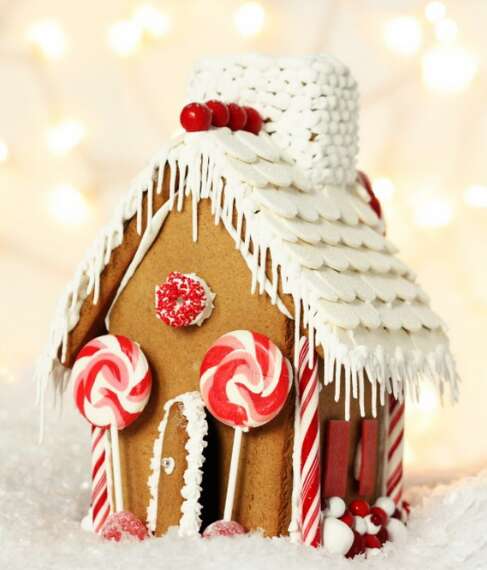 Last but not the least, Gingerbread House is a must for Christmas. This dish makes festivities more fun than ever. Plus, you and your family's collective creativity comes to the fore in this recipe. Now, that's some quality family-bonding time, I'd say.
22. Mashed Potatoes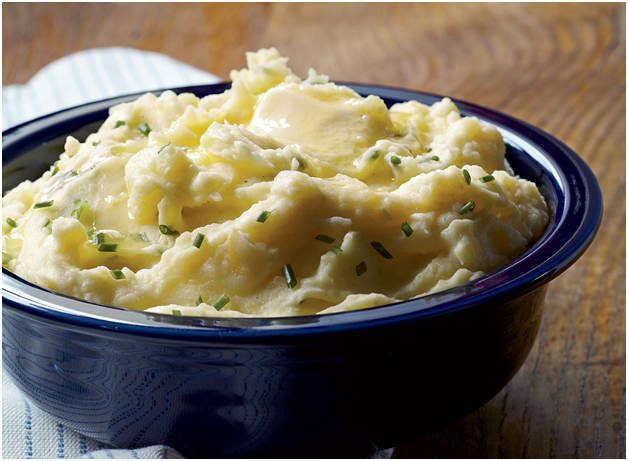 I don't think any Christmas is complete without some mashed potatoes. Your Christmas table definitely needs to have one of these dishes.
23. Garlic Butter Mushrooms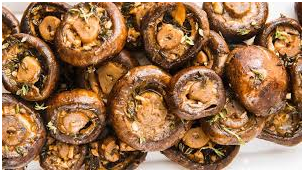 Mushrooms are one of the underdog ingredients, when it comes to holiday dishes. And yet, every time you take a bite of these garlic butter mushrooms, you're going to want more. Wash them down with a signature Christmas drink.
Herb-roasted Potatoes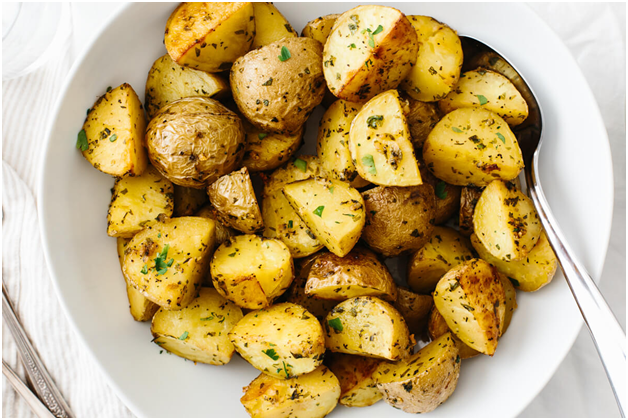 Your Christmas evening dinner feels light without atleast 2 potato dishes. This is another potato recipe that is just as easy to prepare as it is to eat.
24. Cheesy baked Broccoli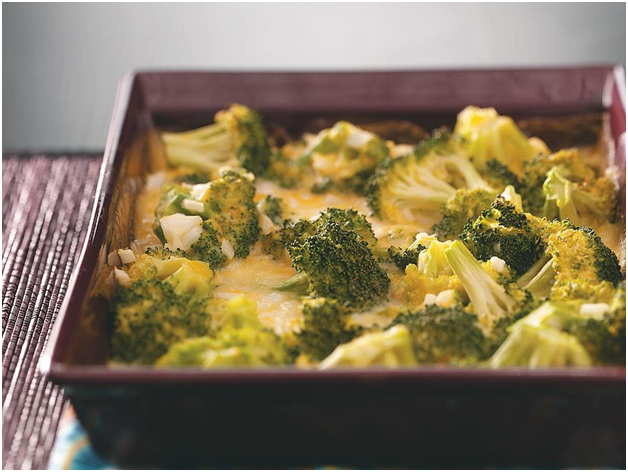 Now, I know that broccoli is not the most-friendliest of vegetables in the world but a great recipe is one that turns such an ingredient into a delish. And you can say there
These are our best dishes for a yummy Christmas evening to celebrate with your family and friends. So, a day in the kitchen preparing the food that will cheesy smiles on your friends and family. Then, share your Christmas evening with your loved ones, encircling the sight and aroma of some delicious dishes. Bring in the holiday cheer, do some caroling to spread the Christmas merriness. Also, hope, nay, pray for a healthier and happier 2021, because we all need one.
We would love to explore more dishes for Christmas. Do share with us if you get to know of any exotic dishes. Have a Happy Christmas!
Image courtesy:
floatingkitchen
centercutcook
vegkitchen
mariasmenu
foodandwine
bijouxandbits
tenterfieldtourism
spicechronicles
nigella
holicoffee
eatthis
Pinterest
Downshiftology
Tasteofhome
Cookist
Eating Well
Cooking Channel
Related Blogs