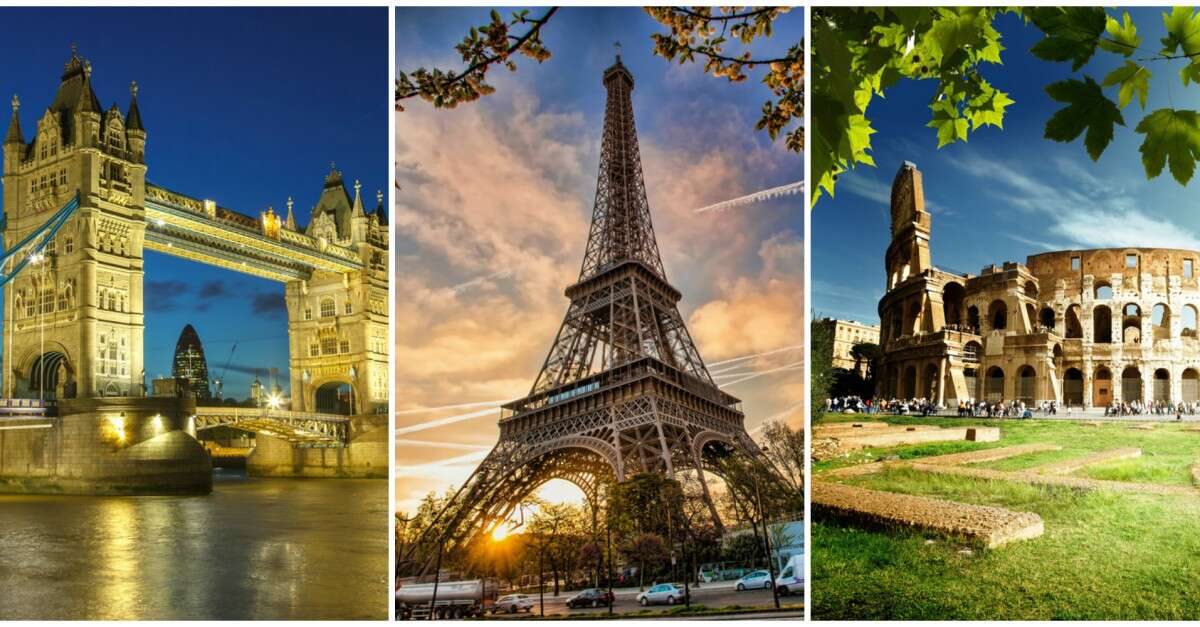 For those who are willing to explore the three most important touristy destinations in Europe – London, Paris and Rome; this 3-week itinerary – London Paris Italy is a must read to draw inspiration. Since you have 3 weeks in your hand, you can cover all of your preferred destinations, provided you've got a planned itinerary and a correct route map. Let me try to give you a detailed guideline, in which you can also make some changes as per your convenience. In this post, we are focusing one from Britain, France, and Italy, so let us go through the travel plan from your starting point i.e. London. Read on to find out this amazing 3-week itinerary – London Paris Italy. Save more on international trips, use travel coupons to avail big discounts!
The total distance between those London and Paris is 453 km and you'll need 8-9 hours to cover this road trip. One important thing that you must know is that you won't get a continuous road track till Paris, moreover you'll have to go for a ferry. You can drive till Brighton from London and then you'll have to catch a ferry to reach the bordering town of France, Dieppe.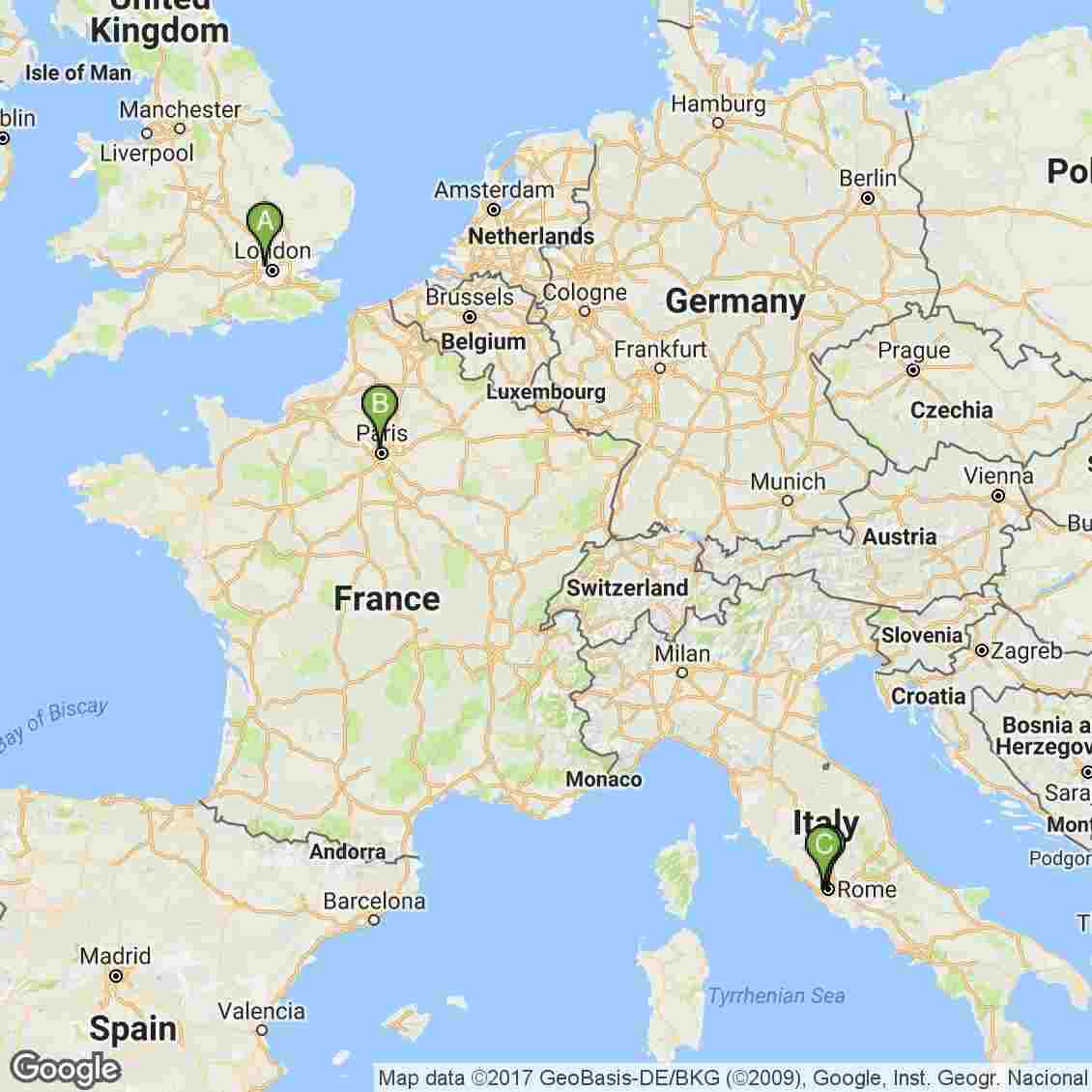 In order to reach Brighton, you'll have to take the A23 route, from south of Trafalgar Square and head towards Brighton. A23 road is a major road in the United Kingdom between London and Brighton, East Sussex, England. The distance between those cities is 88 km and you can cover it within 1 and 1/2 hour drive.
Since you are already in London, I am not focusing on places to see within the city, as I suppose you would have already explored the must-see places by now. Hence, we can focus on French and Italian lands. Keep driving towards the Dyke Road. From the port of Brighton, now you'll have to catch the Transmanche Ferry for Dieppe. The best part about this ferry ride is that you can carry your car over the English Channel. It will take you 4 hours to reach and a ticket per head is 15 pounds.
After your short drive from London, you'll get a break of 4 hours. So enjoy the voyage, relax, shop, eat and enjoy the view of blue waters before you kick start your 3-week itinerary – London Paris Italy.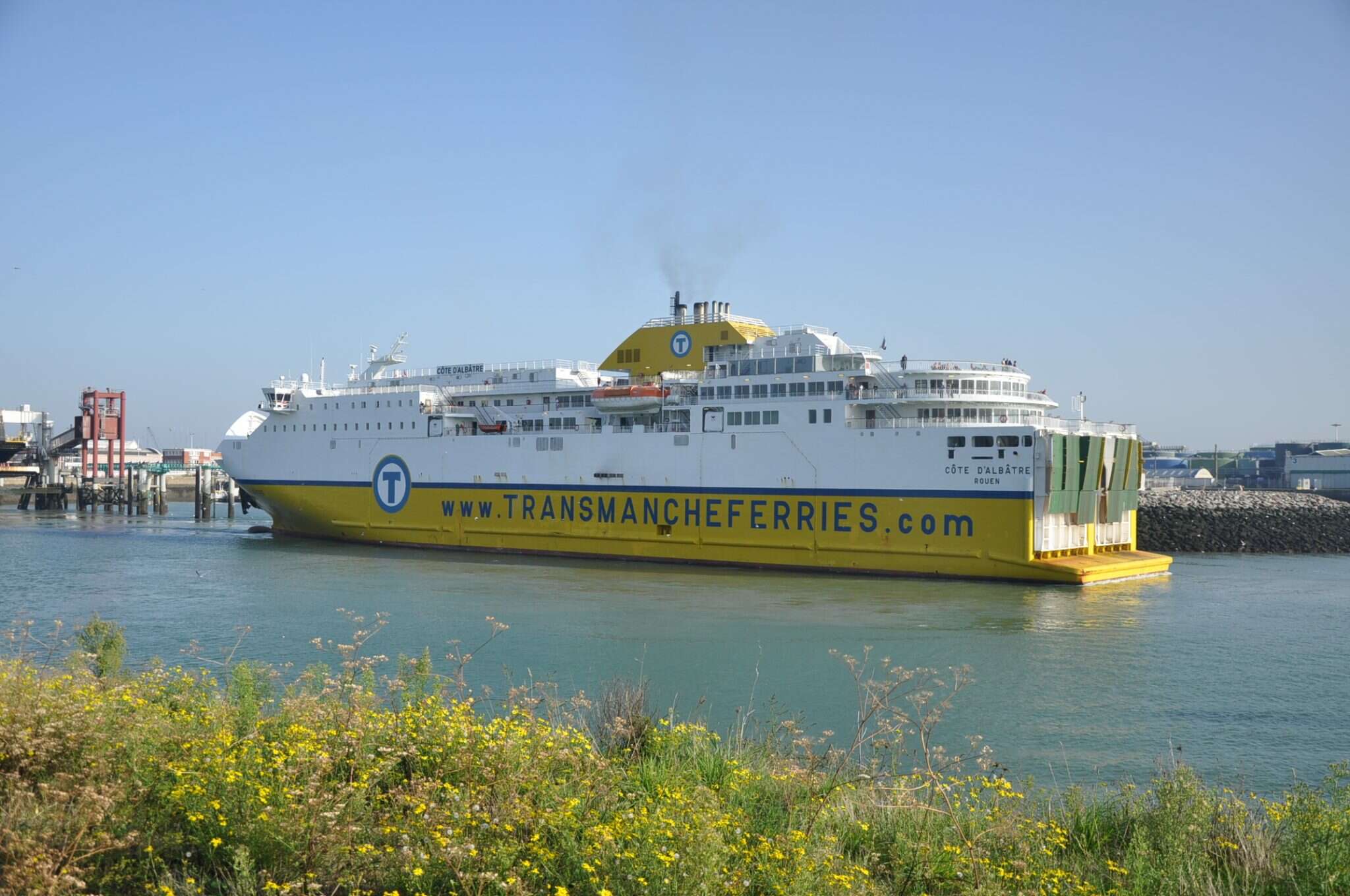 Transmanche Ferries – Cote D'Albatre
Dieppe
The coastal city of Dieppe is the nearest beach to Paris. You can stop for a while and explore the city's touristy attractions, including Estran Cité de la Mer: The Marine Museum, displaying replicas of ships and maritime history of this city. It would cost you €3 and it's open till 6:30 p.m. daily. Château-Musée de Dieppe or the Castle Museum is another attraction, which exhibits fine art pieces and beautiful sculptures. It's open daily till 6 p.m. and would cost you €5.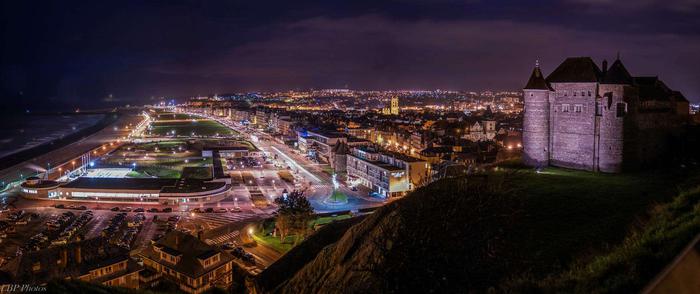 After you're done Dieppe, you can now can now get back to your road trip. For this, you'll have to take the D915 route for your next stop. The Forges-les-Eaux is 54 km away and you can access it within 1 hour drive. This commune comes under Seine-Maritime department and is a tranquil setting to ramble around. It is popularly known as the 'spa town'. If time permits, do check-out the 19th century Church of St. Eloi, the 17th century Carmelite convent, a feudal motte, the château de la Minière etc. You can either chose to dine at Dieppe or you can prefer try out any of the local restaurants. The nearby attractions, including Gerberoy and Lyons-la-Foret are also worth-seeing. These countrysides are 24 km away from this suburb. You can save these beautiful off beaten places for your return journey.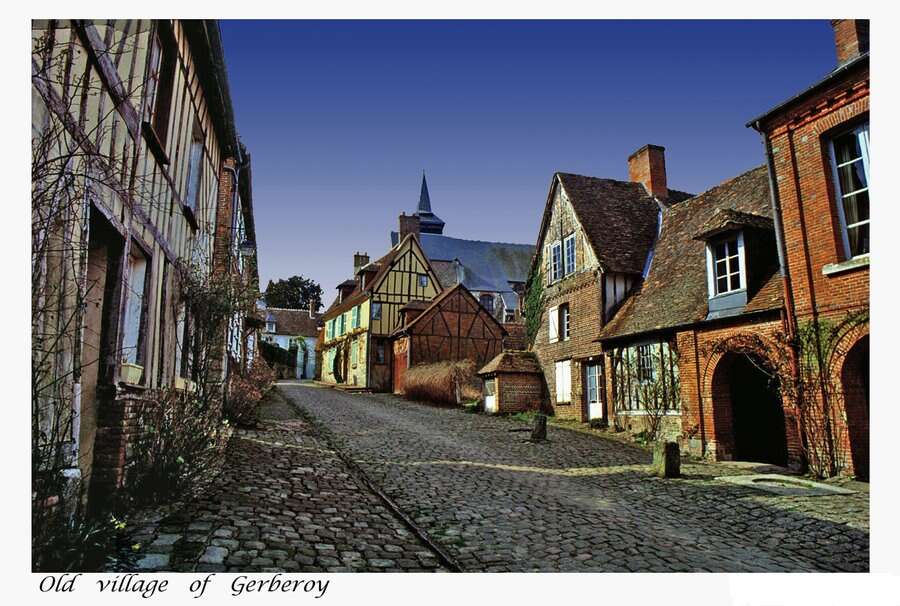 Now kick-start for your final destination in France i.e. Paris. Paris is 120 km away from this city and it would take you around 2 hours to reach. Continue along the D915 route.
Paris
"If you are lucky enough to have lived in Paris as a young man, then wherever you go for the rest of your life, it stays with you, for Paris is a moveable feast." ~ Earnest Hemingway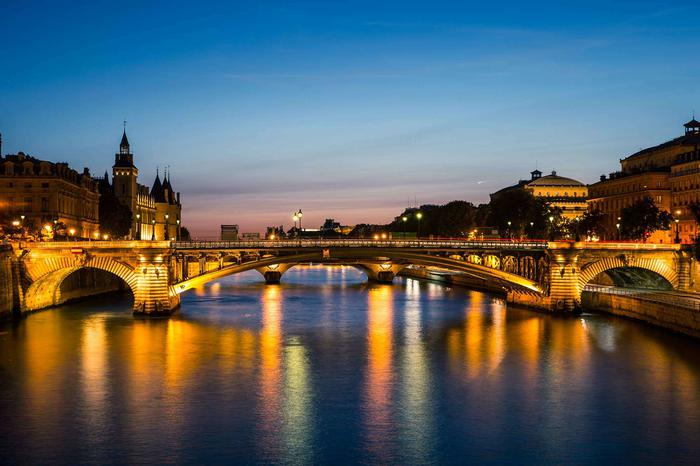 Paris cannot be covered in 2 days. The city has so much to offer that often tourists plan out a 2-week trip to explore this city. However, we can focus on the must-visit places of Paris and can save the off beaten places for our return journey.
Things you should do soon after reaching Paris –
Apart from driving in your car, be prepared to cover long distances on foot, particularly at prominent boulevards and galleries.
The first thing you should do is visit the tourist office on the Champs-Élysées; from where you can fetch information about the various landmarks, leaflets for on-going events
You should also purchase a Carte-Musée-Monument (Museum & Monument Pass) for free entry into the major attractions of the city.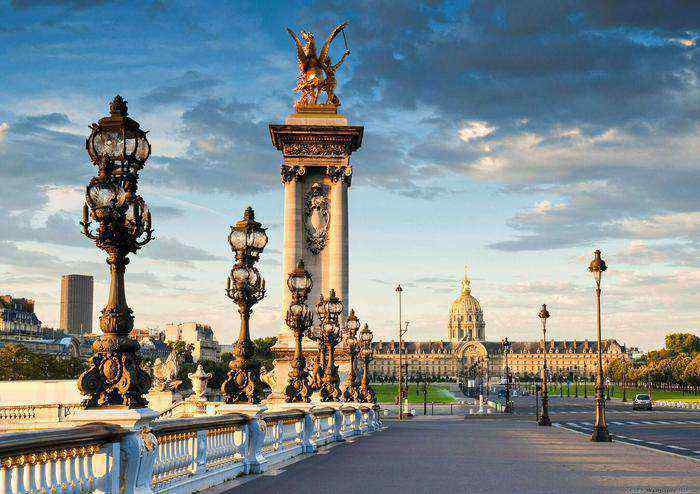 You can either chose to break your journey at your previous stop or can drive straight to Paris and can then check-in at any of the convenient hotels. Hipotel Paris Voltaire is a great place to check-in. It is located at 132 Boulevard Voltaire and is stock-piled with all possible amenities.
Address:132 Boulevard Voltaire, Bastille – République, 75011 Paris
Contact no:01 43 79 39 83
Check In / Check Out:14:00 / 12:00
Rates: $88.45per night for double room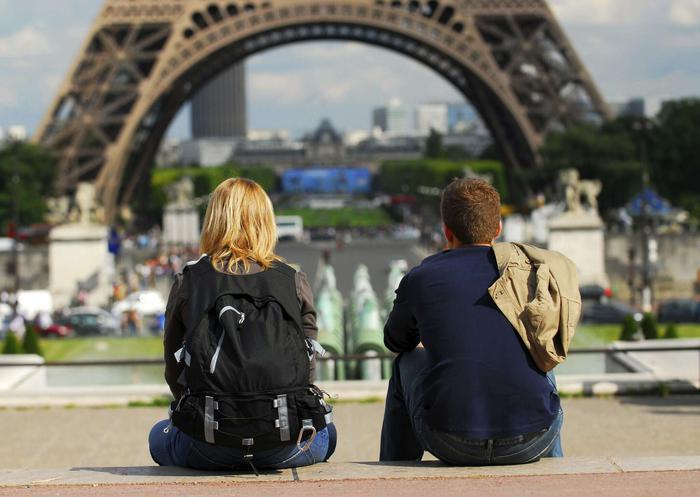 Next morning start your day by relishing over some local cuisine. Although the breakfast menu in your hotel would offer you great food such as baked baguettes, croissants and assorted pastries, I would still suggest you to leave your room early to enjoy the ambrosial Parisian day spring, plus try out the menu at any nearby restaurant. Bistros are generally a better option for breakfast. In Parisian diners, the menu is written as the 'la formule'.
Eiffel Tower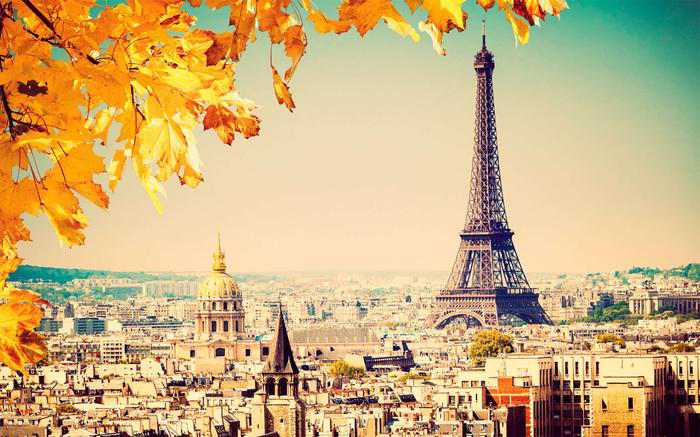 After you're done with your breakfast, you can now initiate your exploration of this city. Start with the Eiffel Tower. This 1,000 feet iron lattice tower is a must-see destination. Take the lift to reach its top and enjoy the panoramic view of the entire hub. The tower also houses a few restaurants and souvenir shops at its ground floor.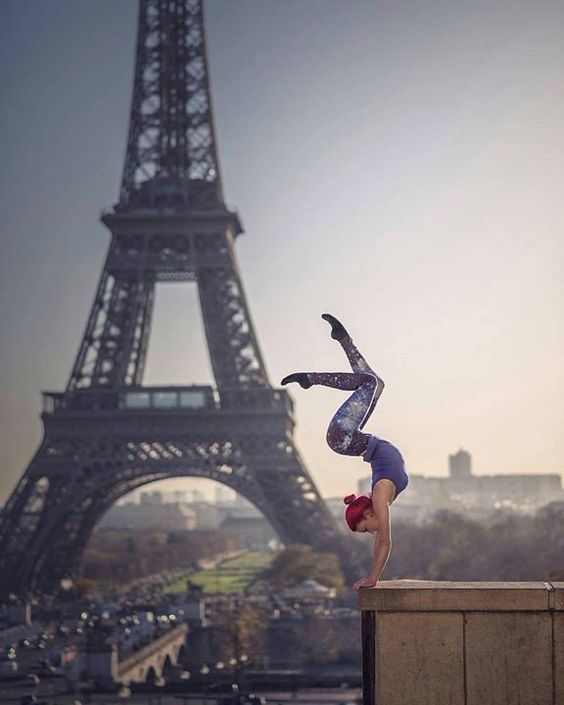 Address: Parc du Champ de Mars, 5 Avenue Anatole France 75007 Paris, France
Contact no:0892 70 12 39
Opening timings:Daily from 9:30 a.m. till 11:45 p.m.
Admission Fees:Starts from $10 depending upon landings.
Champs-Elysees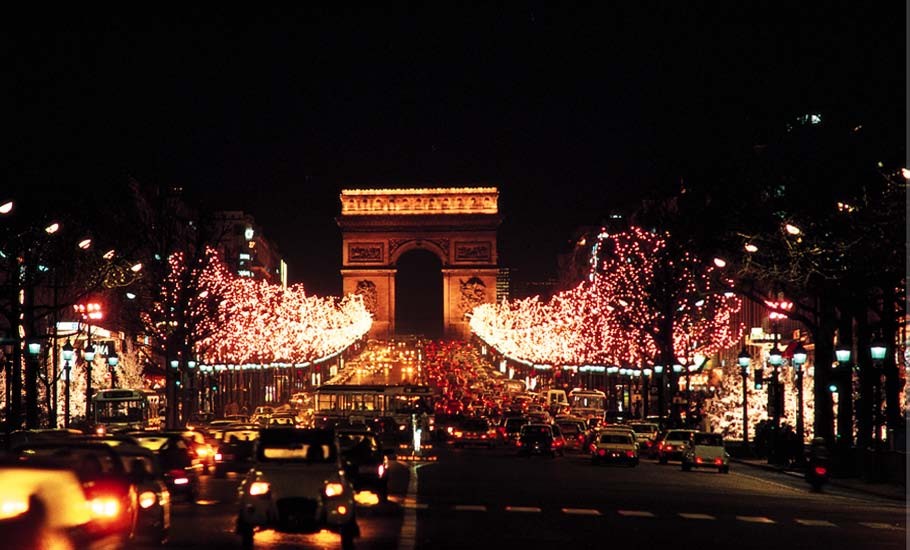 Now visit the much-loved Champs-Elysees. This beautiful piece of boulevard runs from the de la Concorde to the Arc de Triomphe, with the Rond-Point being the halfway mark. The lower section is adorned by chestnut trees, thereby offering you a delightful pathway for a lazy walk. You can either go shopping at the lavish stores or can watch a movie at the nearby multiplex.
Arc de Triomphe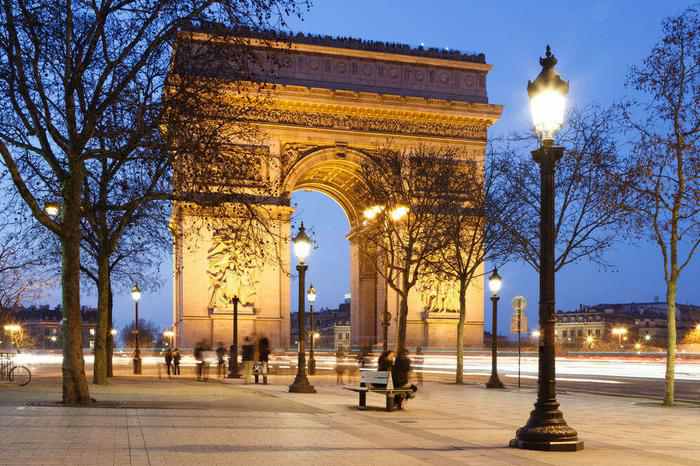 Walk for a while and check-out the magnificent Arc de Triomphe, which was commissioned by Napoleon and is now dedicated to the martyrs of the World War I. The beautiful sculptures would surely motivate you to spend a couple of minutes more in its admiration.
Address:place Charles de Gaulle, Paris 75008
Contact no:  +33 1 4495 0213
Opening timings: Daily from 10 a.m. till 11 p.m.
Admission fees: $10
It's now time for lunch. The Le Bar à Huitres is a popular diner in the city. The chophouse is mainly famous for its seafood. The Seaside Discoveries is a popular dish, which includes one spider crab, 9 oysters, Spanish mussels etc.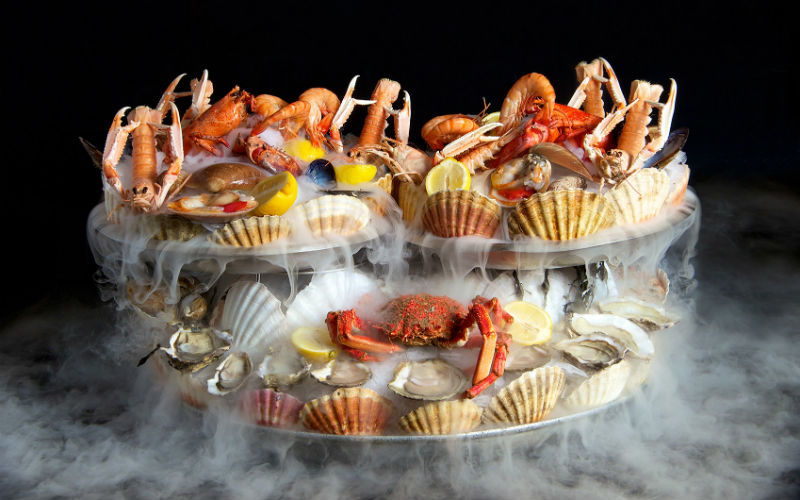 Its review by a guest on TripAdvisor:
One of the best oisters opportunities in Paris for those who is not a king or billionaire. Very good for romantic evening. Wide menu, friendly service, freshiest oisters and the choice of Chablis. Reasonable price. There is a few 'Bar a Huitres' in Paris. All are excellent, but Montparnass is the best.
Address: 33 Boulevard Beaumarchais  75003 Paris, France
Contact no:01 48 87 98 92
Cuisine:Seafood
Opening timings:Daily from 10 a.m. till 1 a.m.
Main course starts from $6on-wards.
Louvre Museum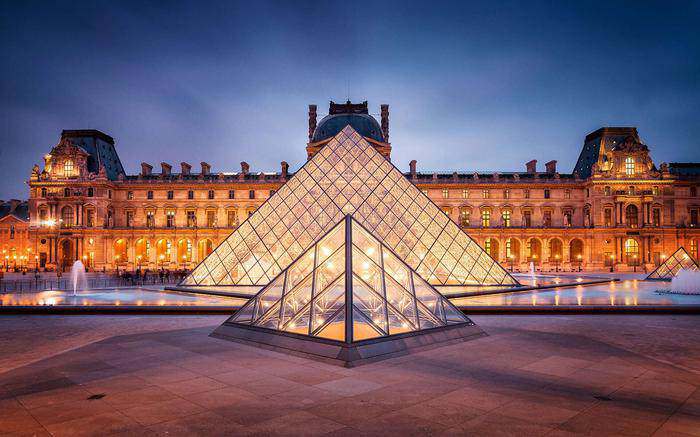 After you've put your hunger to rest, you can rest for a while and can then go and visit the world famous Louvre Museum, which houses the world's most famous painting by Leonardo; 'Monalisa.' This relevant archive is divided into several sections, including Greek, Roman and Etruscan Antiques, Graphic Arts, Egyptian Antiques, Decorative Arts, Oriental and Islamic Antiquities etc. It exhibits around 35,000 works of art. It is a must-visit place for art aficionados.
Address:Palais du Louvre, Louvre/Tuileries, Paris, 75001
Contact no:01-40-20-53-17
Opening timings:Mon, Thur, Sat-Sun; From 9 a.m. till 6 p.m. Wed & Fri; From 9 a.m. till 10 p.m.
Admission fees: $13
Rue Montorgueil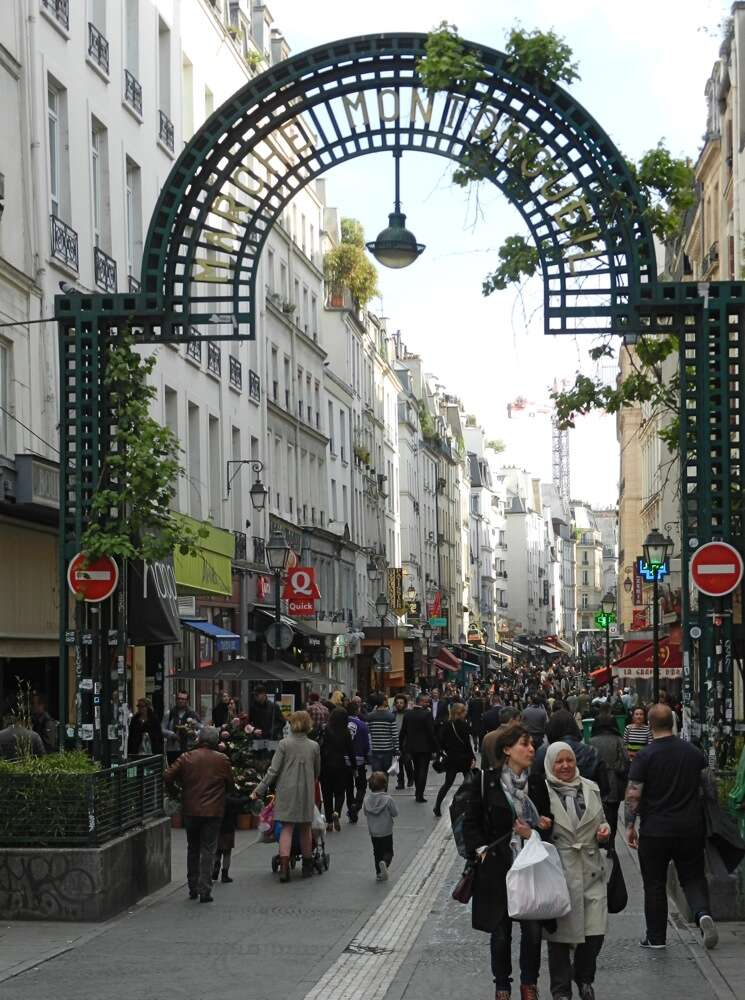 If you want to get a real Parisian taste then spend your evening at the Rue Montorgueil Neighborhood.  It is located in the heart of the city, featuring an ancient yet lively market street. It features some of the city's best meat and fish markets along with luxury boutiques. Grab a bite at the famous pastry shop, La Maison Stohrer.
Musée d'Orsay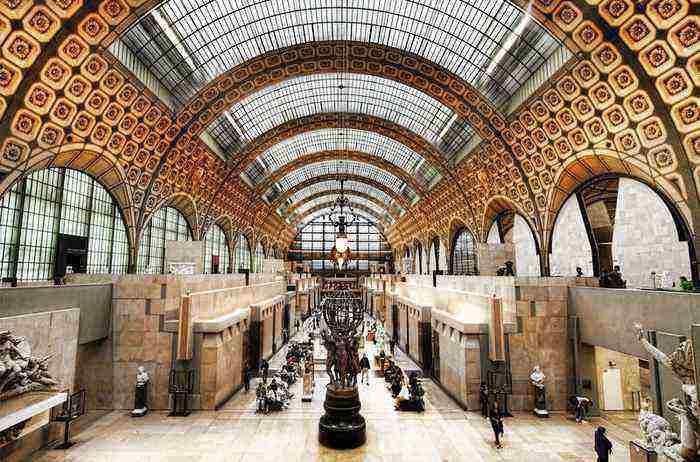 You can spend your second day in exploring other attractions such as the the magnificent Musée d'Orsay or the Orsay Museum, which is another relevant attraction of the city. It was opened to the public in 1986 in the vicinity of the old station road, Gare d'Orsay. The inspirational art collection of this gallery will surely leave you spell-bound. Its highlights feature magnificent sculptures, awe-inspiring paintings, architecture etc. dating back to 18th & 19th centuries. Another major highlight is the Edouard Manet's Olympia, which is a painting of a naked prostitute. It had caused quite a stir when it was created in 1863.
Address: 1 Rue de la Legion d'honneur  75007 Paris, France
Contact no: 01 40 49 48 14
Opening timings:Tues-Wed & Fri-Sun' From 9:30 a.m. till 6 p.m. Thurs; From 9:30 a.m. till 9:45 p.m.
Admission fees: $10
Jardin des Tuileries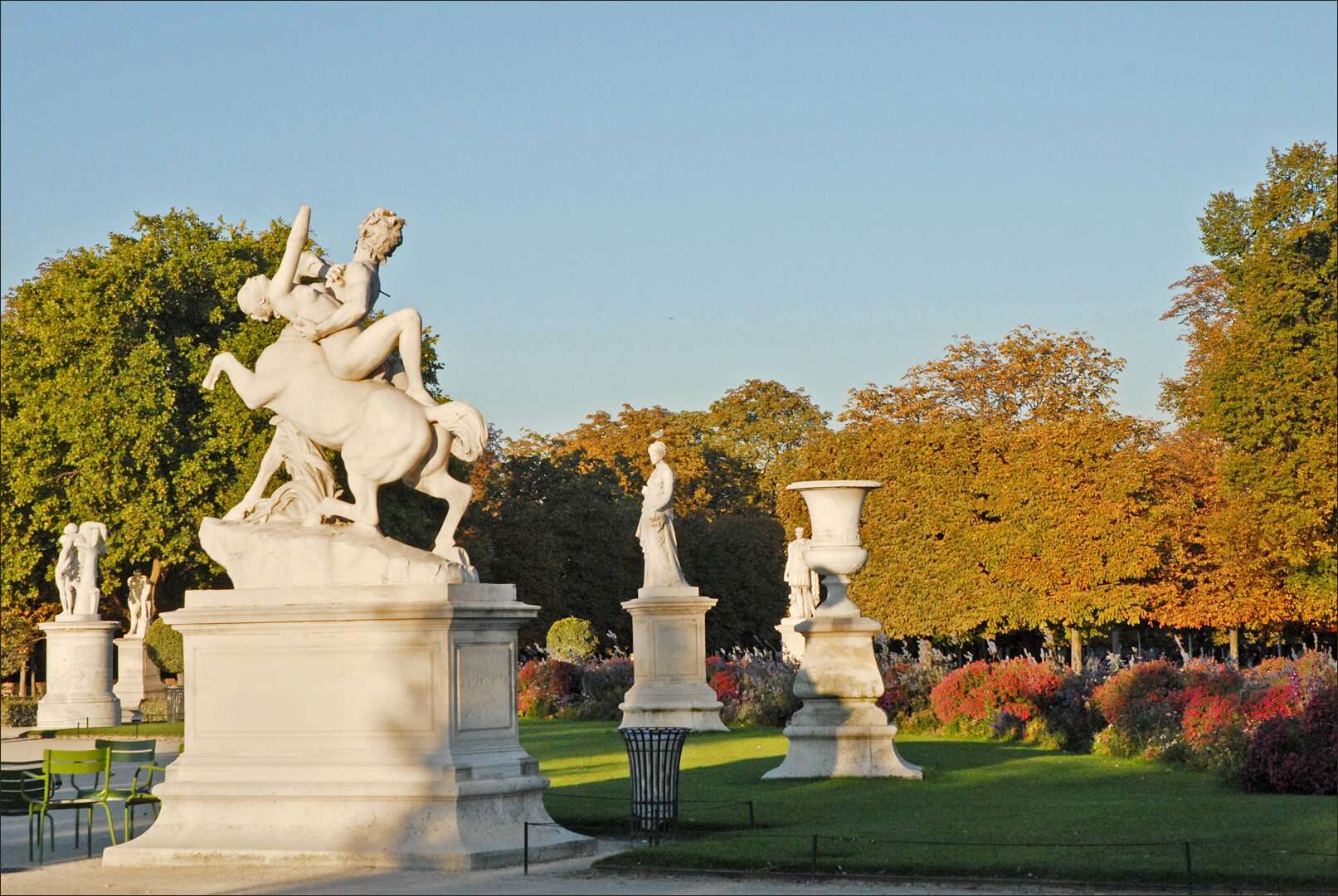 The Jardin des Tuileries is an ideal place to enliven your tired soul after a day long visit. This beautiful garden dates back to 17th century and was designed by Le Notre. Its long central promenade, stretching from the Louvre to de la Concorde is an ideal alley for taking a brisk walk.
After a 2-day back-to-back visit to various places, you would now have a sound sleep. Next day start early for your next venture to Rome, the capital city of Italy.
Venice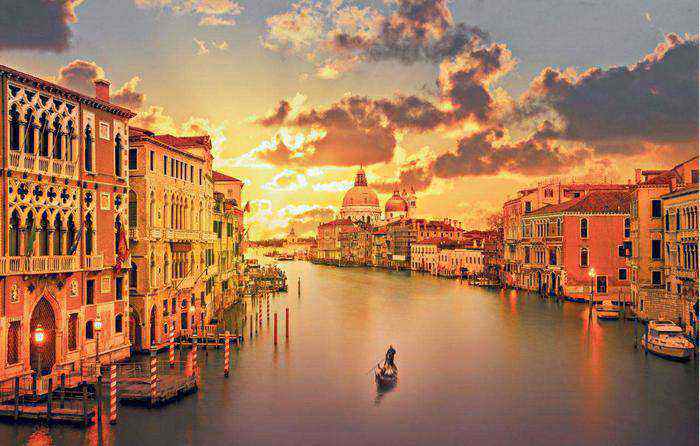 Venice is a city of adrenaline. On one hand you would be engaged in admiring the masterly Venetian art pieces such as Bellini clan by Jacopo and on the other hand, you would be provoked to stop at bacaro (wine bar) to relish over un ombra (a glass of wine). While the city's narrow alleyways would surprise you with their striking masterpieces per square kilometer, the local artisans at their workshops would allure you to stop and throw a look.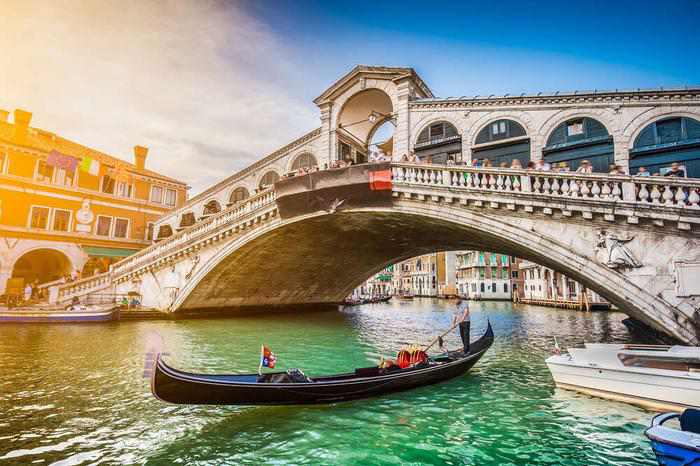 Giant sculptures of Giorgione, Paolo Veronese,Tiziano (Titian) and Tintoretto would instantly draw your attention. The Serenissima is insanely overcrowded and popular as well. Bargaining is a must here. Tourists from across the globe pour in here for worthy reasons. This city is extremely charming and magical. You are surely going to feel lucky to be here. Be aware. This city is notorious for changing the scheduled hours of its museums and galleries. Before you initiate at any sight-seeing spot, visit the tourist office to collect the actual information about the regular visits.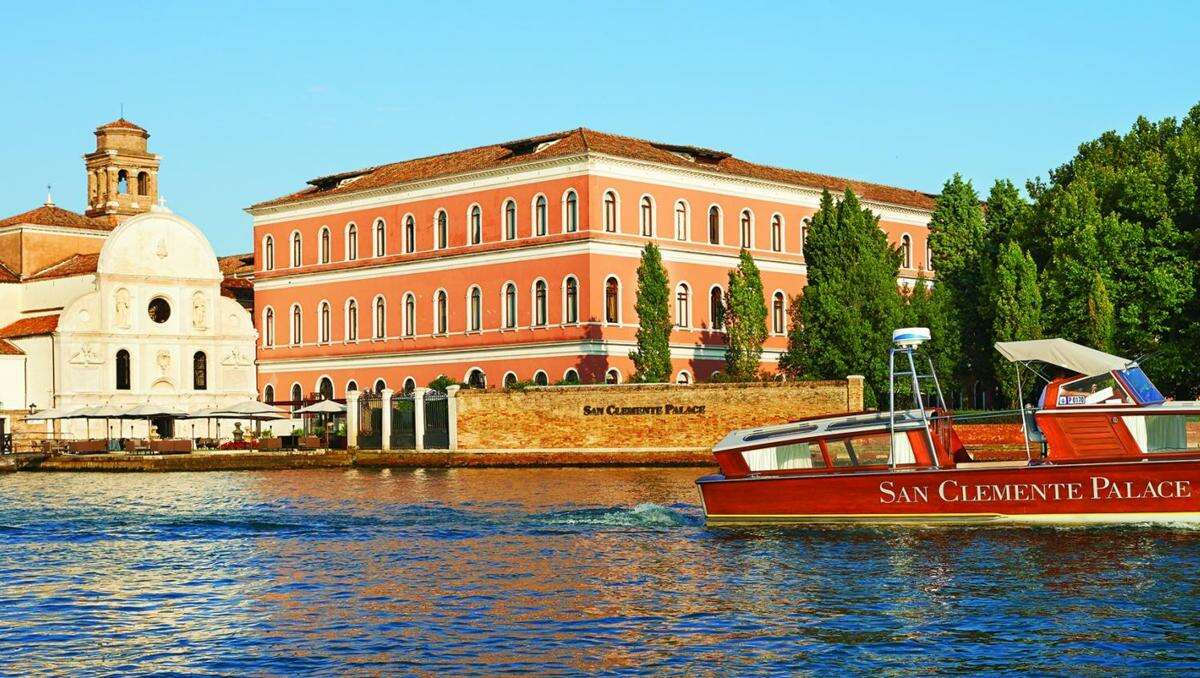 San Clemente Palace Hotel is one of the finest resorts in the town. The enjoyment levels will multiply with an overnight stay at this palace. Besides offering a royal service, the dramatic setting of this hotel is one of the major reasons for its popularity. It features a unique island setting, just a short boat/ferry ride from the town. Its facilities include a luxury room along-with spa, gym, swimming pool, sauna, restaurant and much more.
Address: Isola di San Clemente, 1  30124 Venice, Italy
Contact no:041 2445001
Check-in: 2 p.m. till 12 a.m. Check-out: 7 a.m. till 12 p.m.
Price per double bedroom per night starts at $250
Click herefor bookings.
Tuscany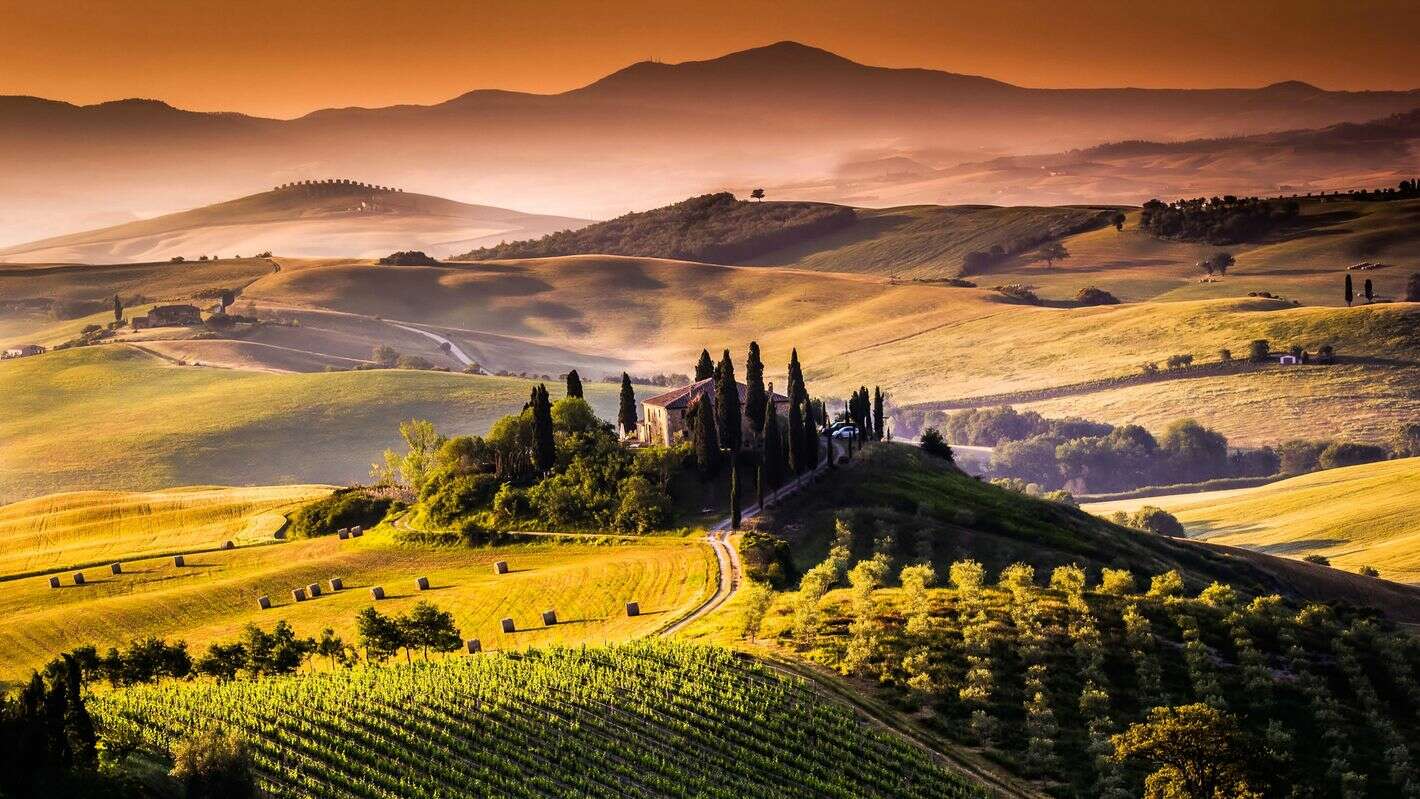 Saying goodbye to Venice is never an easy task to do. Since there are other destinations to cover, you'll be have to get out of the aura of this place and should head for your next stop i.e. Tuscany. It is 292 km away and would take you 3 hours and 20 minutes to access. Take A13 and A1 routes for this city. Italy's every region is worth-seeing. No matter wherever you go, you'll be smitten with the region's beauty and charm. This city is also not left behind and is blessed with great wineries and magnificent art galleries. Its fanciful rolling vista stands as the embodiment of the rural chic, an ultimate holiday destination for upscale people, high ranking Govt. personals etc.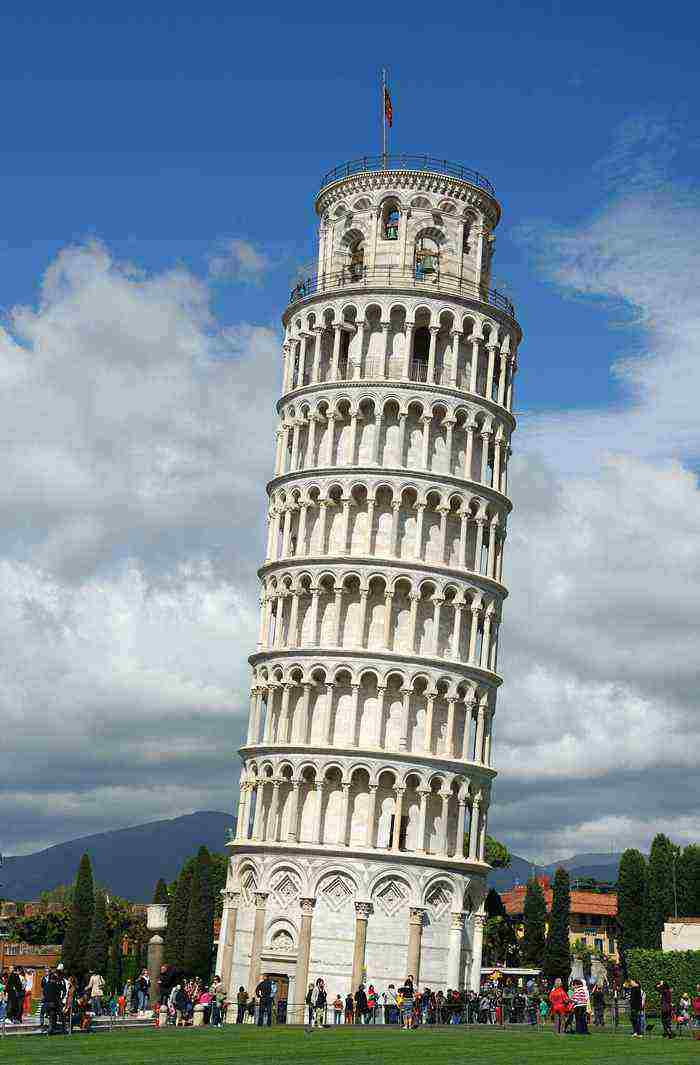 The region comprises of 10 major provinces and each one of them is worth-seeing. Pisa is a popular province of this region. Its Leaning Tower of Pisa is a notable attraction. Climb up its 300 spiral stairs to enjoy the panoramic view of the Tuscany. You cannot just afford to miss out the 13th century Basilica di Santa Maria Novella, which is built in typical Romanesque design. Neither you can overlook at the Uffizi Galleries, which is home to the world's greatest exhibitions of masterpieces by Botticelli, Leonardo da Vinci and Michelangelo.
Rome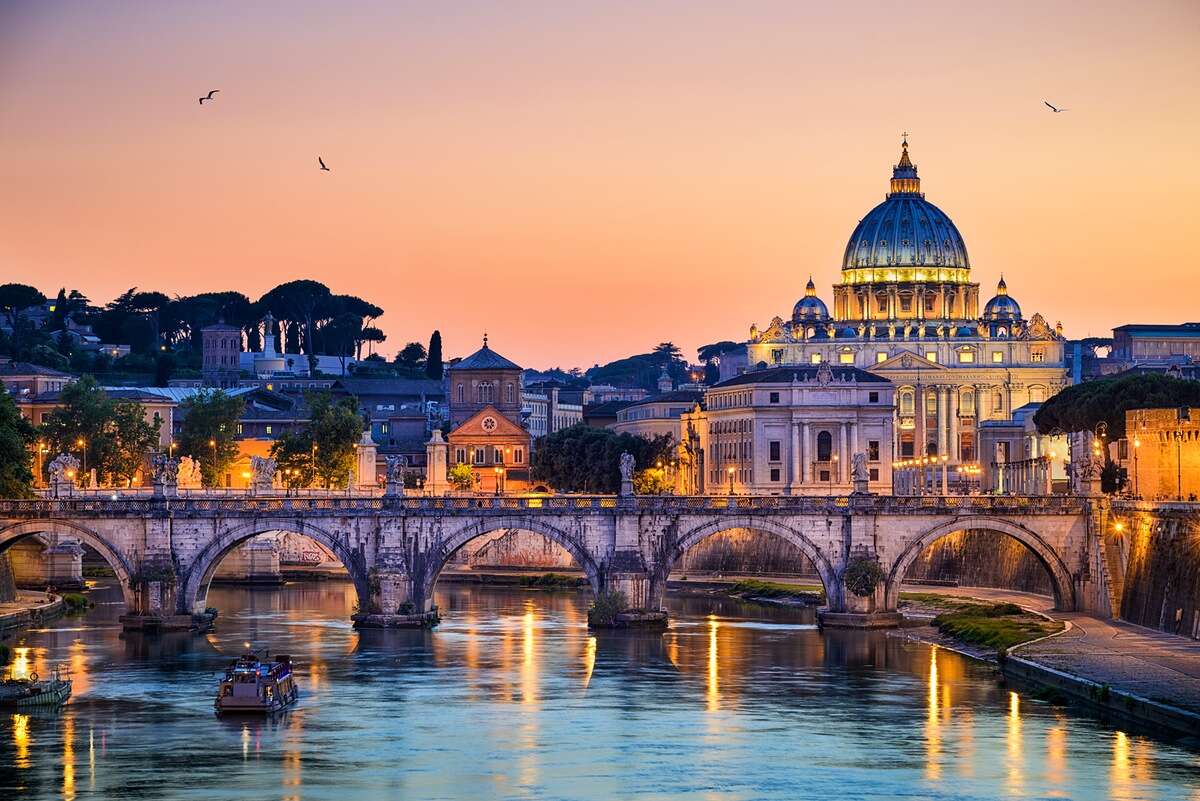 Finally we will be reaching our much awaited destination, Rome. From Pisa, it is 293 km away and it would take you around 3 hours and 25 minutes to reach. A trip to Europe is indeed incomplete without a visit to this city. This history-strewn town is stock-piled with architectural paragons and an array of beautiful attractions. While some are sporadic among the foreign visitors, some of the landmarks are world famous. Truth is each and every attraction is worth-seeing.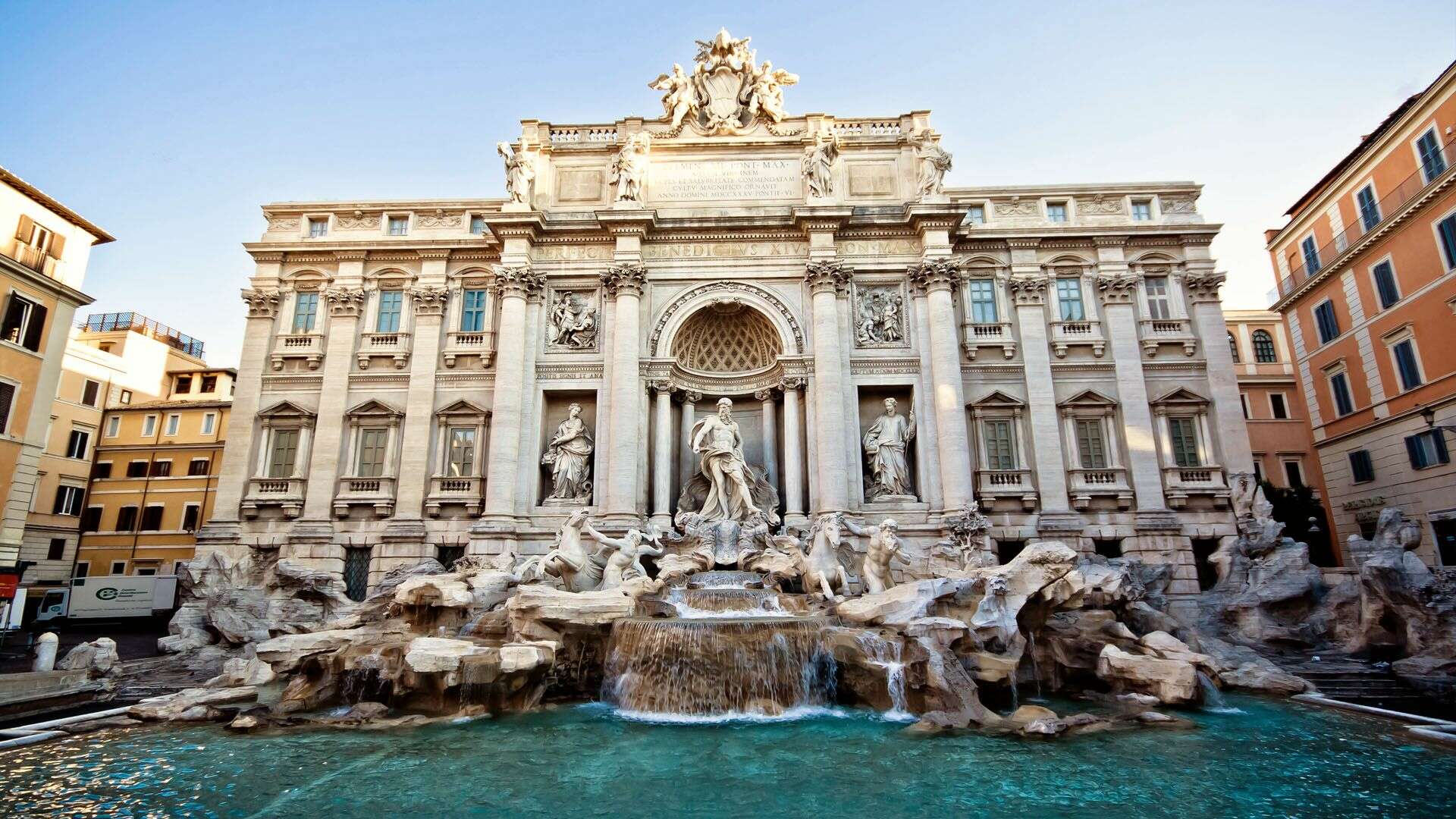 The fountains of this city are astounding would indeed leave you bemused. Some of the remarkable fountains include the Fontana del Tritone of Piazza Barberini, the magical Trevi fountain, the Fontana delle Naiadi of Piazza della Repubblica & the tortoise-designed Fontana delle Tartarughe at Piazza Mattei.
Basilica di San Pietro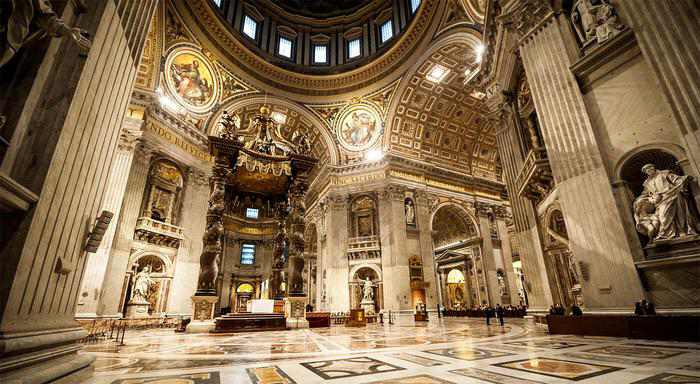 You can spend your first day in Rome visiting the must-see attractions of the city. Brace yourself at the Basilica di San Pietro, which is considered to be the heart of Catholicism. It is a popular sacred destination of Italy. This is also the largest cathedral in the world and is set-up on the site of the saint's burial chamber. This magnificent piece of architecture is set-up within the Vatican City.
Review by a visitor:
Since my day in Vatican started with the museum tour, followed by Sistine Chapel, I didn't have to wait in line again to enter the basilica. St. Peter's Basilica is beautiful, I was in awe when I walked in and came face to face with the details of everything inside here – the artwork, paintings, wood carvings, statues, etc.
Address:CITTA' DEL VATICANO  00184 Roma, Italy
Contact no:066 9883731
Opening timings: Daily from 9 a.m. till 6 p.m.
Admission fees: $13
The Colosseum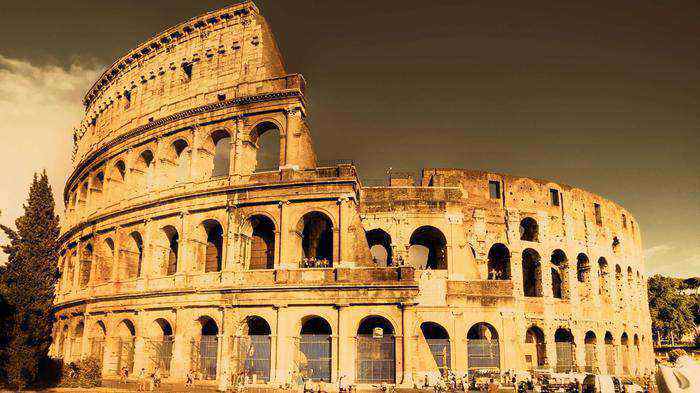 The Colosseum is another prominent attraction. This historical piece of architecture was established in 72 A.D.by the Flavian emperors This stadium can seat up to 55,000 spectators. This historical building has showcased events by gladiators, animals, slaves etc. Some of the participants have also died during the show.
Address: piazza del Colosseo, Rome 00184
Contact no:+39 06 3996 7700
Getting here:Nearest metro is from Colosseo. Bus nos. 85, 87, 117, 186, 850 are available.
Opening timings:Daily from 8:30 a.m. till 4:30 p.m.
Admission fees: $15
You can put your hunger to rest at the city's one of the top rated restaurants, Ad Hoc restaurant, located in the heart of Rome. It is an ideal place to relax and relish over classic Roman and Mediterranean cuisine.Try the steak with black truffles and the desserts.
Address:Via di Ripetta, 43  00186 Rome, Italy
Contact no:06 323 3040
Opening timings: Sun: From 12:30 p.m. till 3 p.m. & from 6 p.m. till 11:45 p.m. Tue-Sat: From 12:30 p.m. till 3 p.m. & from 6 p.m. till 1 a.m.
Main course starts at $50
Villa d'Este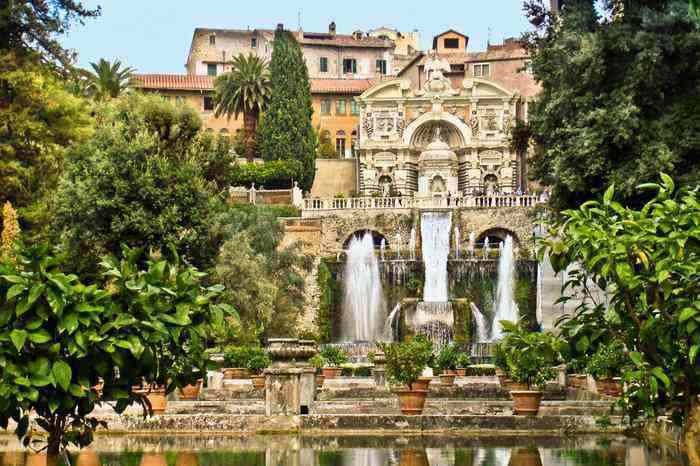 You can now head for the Villa d'Este, which is an offbeat attraction located in Tivoli. The Villa is mostly famous for its gardens and fountains. Some of the remarkable fountains of this estate include the Fontana di Biccierone, the Viale delle Cento Fontane, the Giovanni Bernini's fountains,  the Fontana dei Draghi, Villa Gregoriana etc.
Address: Piazza Trento, 1  00019 Tivoli Roma, Italy
Contact no:0774 312070
Getting here: By bus from Roma-Tivoli
Opening timings: Tue-Sun; From 8:30 a.m. till sunset.
Admission fees: $7
Roman Forum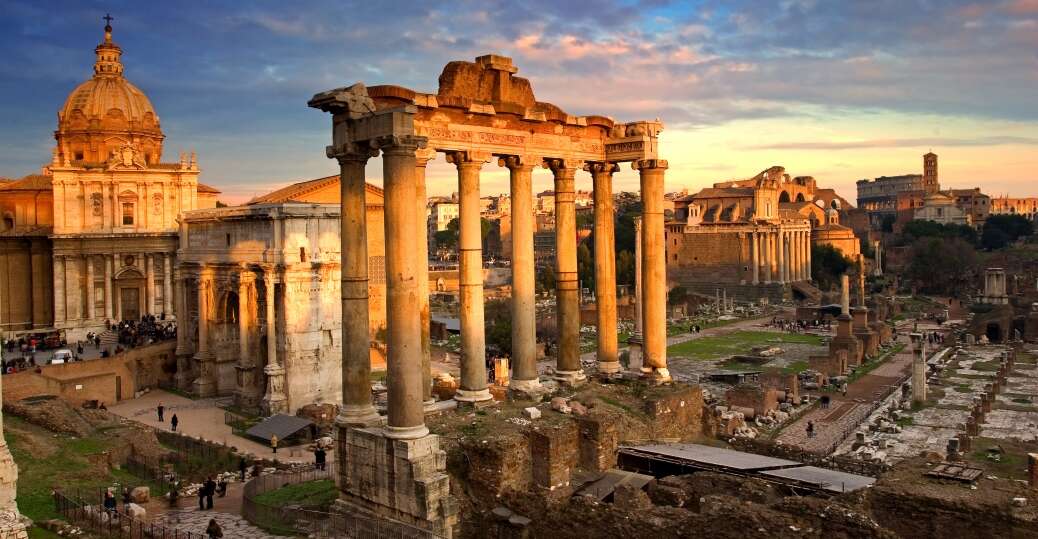 Next day you can explore some more off beaten nearby attractions of the city. The Roman Forum is a beautiful offbeat attraction of the city. This rectangular-shaped building is flanked by nemesis of several administrative buildings. This plaza was earlier used for major political events. It is situated between the Capitoline Hills and Palatine.
Review by a guest on Yahoo Travel,
I loved this place so much, it was so unique and unsettling to see such ancient beauty. I went to Rome on a Contiki trip and we got a tour of all of the ruins, it was so amazing. I actually walked by the place where Julius Ceasar was burned! I cant wait to go back.
Address: via dei Fori Imperiali, Rome 00186
Contact no:+39 06 3996 7700
Getting here: Metro from Colosseo; By bus to Via dei Fori Imperiali or Piazza Venezia.
Opening timings:Daily from 8:30 a.m. till 7 p.m.
Admission fees: $10
Galleria Borghese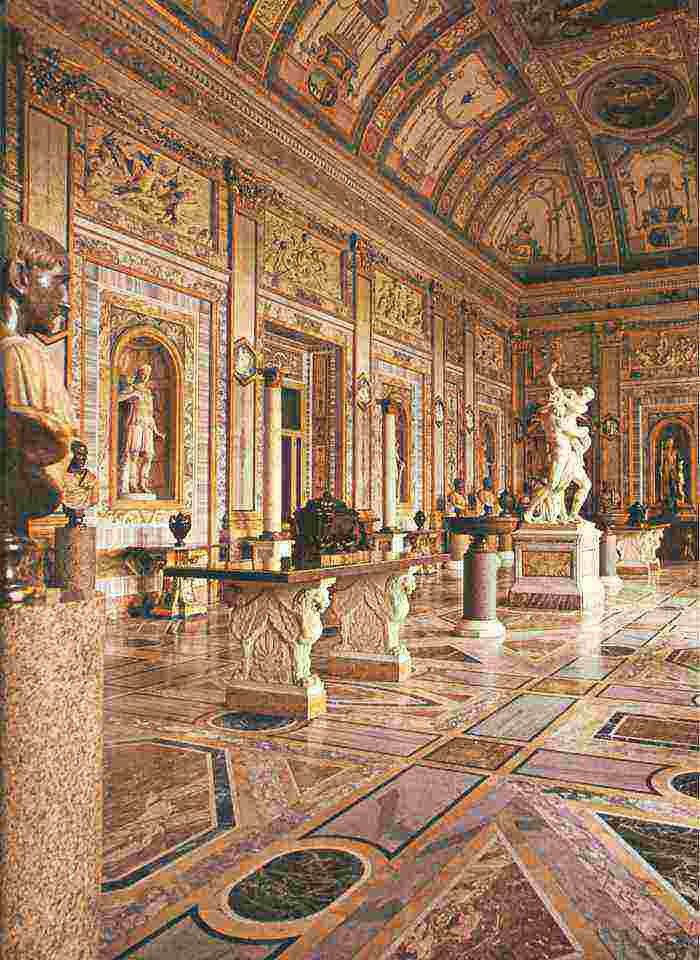 The Galleria Borghese is another offbeat destination, which is an art gallery set-up within the Villa Borghese Pinciana. It exhibits Borghese collections of antiques, paintings, sculptures etc. The colossal Villa was built by  Flaminio Ponzio. The main floor exhibits classical antiques dating back to 1st and 3rs centuries A.D. The major attractions include the mosaic of gladiators dating back to 320 A.D and the neo-classical statue of Venus Victrix. You are surely going to love this place.
Address:Piazzale del Museo Borghese  00197 Rome, Italy
Contact no:06 8413979
Getting here:Nearest tram is from Bioparco. Bus nos. 116 & 910 are available.
Opening timings:Tues-Sun; From 8:30 a.m. till 7:30 p.m.
Admission fees: $14
You have now got handful of options to explore within your 2 days of stay in this town.
Naples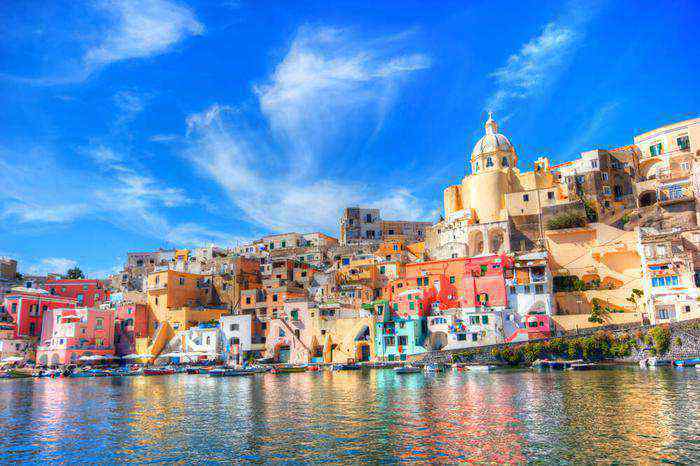 Napoli or Naples is dramatically set-up between a torpid volcano and the stunning Campi Flegrei. It is mostly famous for its artistic and cultural significance, which are clearly revealed through its prominent landmarks and galleries. The baroque ballrooms, cultish mausoleums, night clubs are some of the few reasons to be blamed for its popularity. Before visiting the sight-seeing spots, you should purchase an Arte card (tel. 800-600601), which enables you discounted access to the city's major regular attractions. This pass comes in 11 various versions and ranges from 12€ and 30€.
Museo Archeologico Nazionale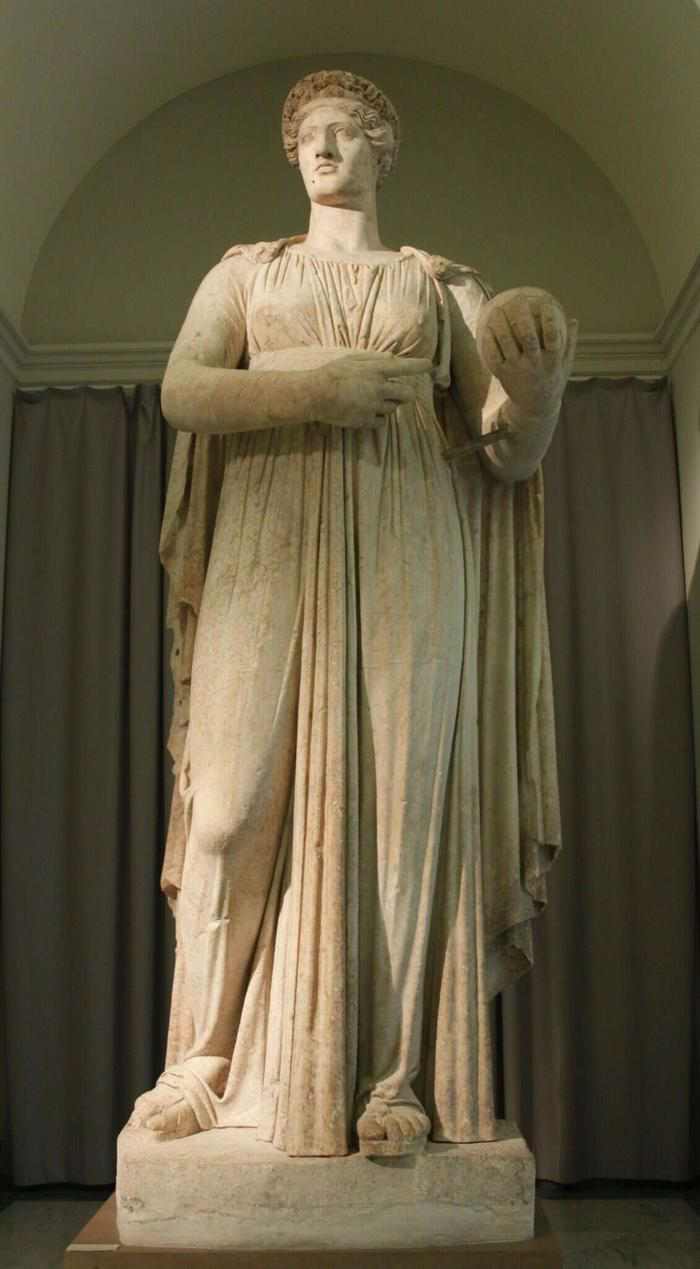 The Museo Archeologico Nazionale or is the most striking of all. It is situated in the northwest portion of the Greek wall and is one of the most prominent Italian archaeological museums. It houses some of the world's finest collections of Graeco-Roman art-pieces. It is set-up in a 16th century palace, which was originally used as a garrison.
Address:Piazza Museo, 19  80135 Naples, Italy
Contact no: 081 4422149
The city of Pompeii is 26 km away from here and it would take you less than an hour to access. You can either stay here for the night or can drive further to explore some more Italian land-pieces.
Well those are some of the best chosen places, which will come enroute. I have planned out a rough 3 week itinerary – Lomdon Paris Italy for you. If you like this pattern then please revert, so that I can provide you with more information about the places mentioned above. Wish you a great trip ahead!
Until then,
Ciao
Lopa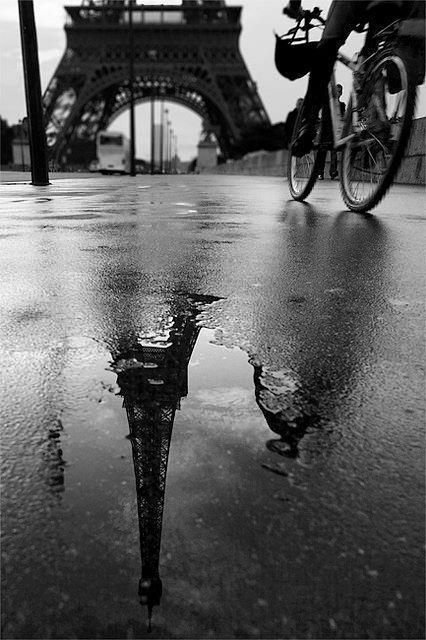 Photo Courtesy:
Kingofwallpapers
Pinterest
history.com
dailyhotels
tedytravel
civitavecchia.portmobility.it
lonelyplanet
wikipedia
discovertuscany.com
blog.eurail.com
andgo.com
wikimedia
thinglink
travelhdwallpapers
parisselectbook.com
loftagogo.com
hercampus.com