If it were not only for movies being remade, now we have plots being made over and over again in new forms of movies. Familiar with templates in design? Well, don't get me wrong but these movie templates will also let you create a movie script out from it. Although we love all these movies and this list actually contains some of my personal favourites, we can't help but notice the similarity in the storylines of these films. The characters, the scenarios and the twists are so alike. Although you wouldn't hate watching any of these movies after reading this article, the fact that they are so similar will definitely make you uncomfortable. Angels, aliens, creatures you name it; you can put anything into that template and create a movie story.
Before beginning, if you want to watch any of these movies, you can go to Netflix and watch them over and over again. Don't have a subscription? Hold on. Before subscribing, don't forget to check the online offers on Netflix. This can get you the first few months free, cashback when you use certain payment methods and even scratch points when you use the right offer.
WHICH MOVIES ARE EXACTLY THE SAME?
You may have all seen them but you may not have pondered upon the similarities between them. These are some pretty big names and also a few of the highest-grossing movies of all time. Here, in this article you will learn something interesting about all these films and if you are someone who likes English movies, oh, can this article be more for you!
Disclaimer: This is purely based on my analysis of the movies. This article does not make any claim whether the movies were copied from each other or not. The movies could be made by completely different people and thought of to be completely different, but somehow the similarities ended up being very astonishing!
Maleficent
X-Men Last Stand
Avatar
Frozen 2
Fantastic Beasts next Part
Cold Skin
Before going on, let me also tell you that this one is going to contain spoilers. So unless you are okay with that, go ahead and check the movies on Netflix first and then come back to read my analysis.
Here is what makes these films look so much similar.
"THE COMMON PLOT"
1. Humans turned into villains
Humans are cute, right? Well, not in these movies as they show their devilish side by stabbing "the others" behind their back. Yes. In all of the above-mentioned movies, there is another species (the others) opposing humans. In some of them, it is an alien species (Avatar), or in some, one made-up aquatic creations (Cold Skin).
Maleficent 2: The fairies Vs Humans
Cold Skin: Aquatic species Vs Humans
Avatar: Aliens Vs Humans
Frozen 2: Spirits Vs Humans
X-Men Last Stand:Â Mutants Vs Humans
Fantastic Beasts: Wizards Vs Humans (predicted)
Humans tend to fight change. or anything that is new. Thus, just like one's nature, humankind starts to feel threatened by the presence of these other entities and thus would do everything they can in order to prevent harm. Call it greed, or emotional threatening.
Turns out, the other entities were just wanting to be at peace with the humans all this while and didn't want any harm either. Here 2 aspects of human nature that are highlighted:
We act fast:
We can't wait until we hear the whole thing. We, instead, listen in order to respond, not to understand. This is the cause of many men facing problems all over the world. If we just took a second before reacting and hearing someone out completely, it would solve many of our problems.
We need a lot:
Well, I don't blame you for it. I need a lot too. But sometimes we also become unfair and try to take what's not ours. That's not cool.
This is what made the human characters in these films look ugly. They became the villains.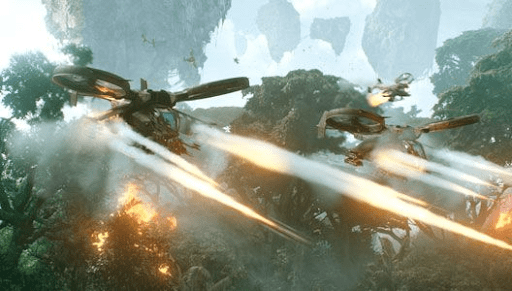 Avatar – Taringa!
2. A perk involved
In all of the above movies, there is something at gains for humans. Which, in most cases, is power or land. In other cases, men just hate the presence of other beings around them.
"The obsession to be 'the one' overpowers every other virtue we have and we end up killing the innocent. The idea of multiple races seems absurd and we can never let it happen. Turns out, humans are the real villains."
Other times it is hate that makes men behave inhumanly. This means destroying those who cannot stand up for themselves or are weak.
Maleficent 2: Pride
Cold Skin: Hate
Avatar: Greed
Frozen 2: Pride
Not all humans are bad. In these last two movies, the others have a darker evil/ weaker side to them that shows in the form of insecurity with humans leading to rage a war against them. Minor changes to a template have always been a thing, hasn't it?
X-Men Last Stand: Insecurity
Fantastic Beasts: Insecurity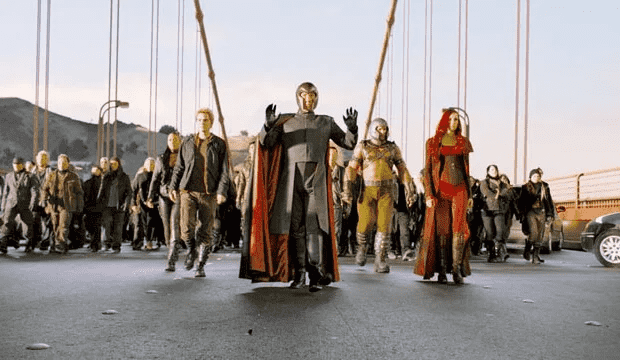 X-Men Last Stand (Gold Derby)
3. A past where everyone lived together
If there is division there had to be togetherness. So all the movies follow the plot where both the parties lived happily once. Let that be the spirits and humans in Frozen 2, or angels and humans in Maleficent 2. With the exception of Avatar and Cold Skin where the others never were introduced to humankind.
Cold Skin – where the creatures wanted to join hands, and
Avatar – where the aliens were minding their own business until they were intruded on by the humans.


Cold Skin (Movie-blogger)
4. A human shift
Well, even if we portray ourselves as the bad ones in the movies, we can't make all of us look bad either. It has to be one of us who breaks through as the hero. Thus each of these movies has a plot where a human probably with a bigger heart takes sides with the others and fights against their own kind.
Avatar – The protagonist 'Jake' does it where he sided with the blue people.
Cold Skin – The younger fella falls in love with one of the aquatic species and shifts sides.
Except in the cases of Maleficent 2 and Frozen 2 where they had to fight for themselves in order to find their place. But this doesn't take away from the fact that there were more than one humans who were with them through this.
Maleficent 2: Aurora, Le Prince Philippe
Frozen 2: Anna, Kristoff (we can't forget Olaf and Sven)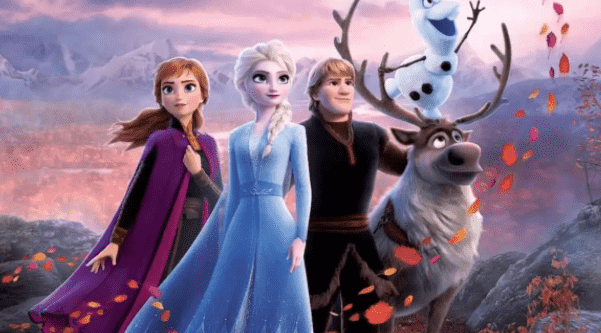 Frozen 2 (Syfy Wire)
5. An ending where everyone gets together again
Happy endings are usually the thing unless there is a 'Deadly Illusions' situation where the climax scene leaves you perplexed if nothing else. Well, not in these movies as everyone seems to come back together at the end. Taylor Swift won't be happy!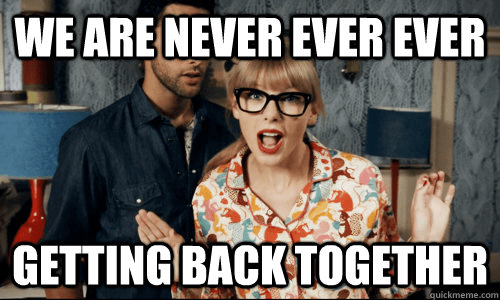 (Quickmeme)
Happy endings in all these movies ultimately happen at the end. Either it's Maleficent 2 where the angels and the humans make peace again, or a similar peaceful survival seen in Frozen 2 between the spirits and humans where none harms the other. In X-men: Last stand too, the mutants learn to co-exist bountifully.
With the exception of Avatar where the good power wins over the evil and the climax of Fantastic Beast III is unknown as but might be quite likely as X-men. Thanks to the extravagant similarities.
Hmm… So that was interesting. Can you say the same thing about it? Let us know in the comment section below.
Taking inspiration has been an old tactic in every creative medium. But as movies are made at such a large scale, it's kind of shocking how the obvious resemblance of these movie plots made it to the writer's desk and slipped off from every other audit that might have followed. Unless the movies are copied!
<div class='toc'><ul><li><a href=#WHICH-MOVIES-ARE-EXACTLY-THE-SAME?><b>WHICH MOVIES ARE EXACTLY THE SAME?</b></li><p> <a href=#1.-Humans-turned-into-villains>1. Humans turned into villains</p><p> <a href=#2. A-perk-involved>2. A perk involved</p><p> <a href=#3. A-past-where-everyone-lived-together>3. A past where everyone lived together</p><p> <a href=#4. A-human-shift>4. A human shift</p><p> <a href=#5. An-ending-where-everyone-gets-together-again>5. An ending where everyone gets together again</p></ul></div>